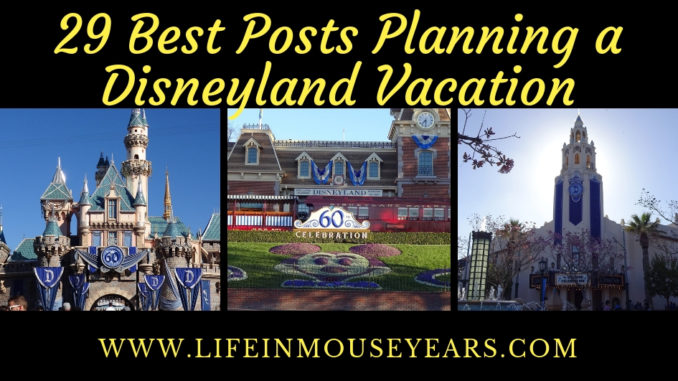 Planning a Disneyland vacation can be a stressful but fun time. Even after going to Disneyland numerous times during my life, I still can feel the pressure of planning the perfect, magical Disneyland vacation. However, today I thought I would share some of my top articles to help you out if you are planning a Disneyland vacation now or in the near future!
29 Best Posts Planning a Disneyland Vacation
Have you been to Disneyland before? Whether you have or not, here are some posts to help you plan when to go, see the perks of CostcoTravel, how to pass the time before you go, which hotel to stay in, and much much more!
Also, all the links open in a tab. Therefore, you don't need to worry about losing your place!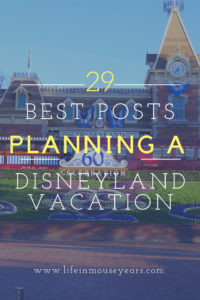 When to go to Disneyland?
First of all, deciding when to go to Disneyland is a great place to start when planning a Disneyland vacation. This can be a difficult decision to make! Are you wanting to avoid crowds? Do you want to visit Disneyland during Halloween or Christmas?
What time of year is best to visit Disneyland is a good post regarding crowds during the year. While it is not guaranteed (it is a bummer I can't predict the future), however, it is a good place to start.
Next, on when to go to Disneyland are a few posts on some of the holidays at the Disneyland Resort.
What Happens During the Holiday Season at the Disneyland Resort
Holiday Fun at California Adventure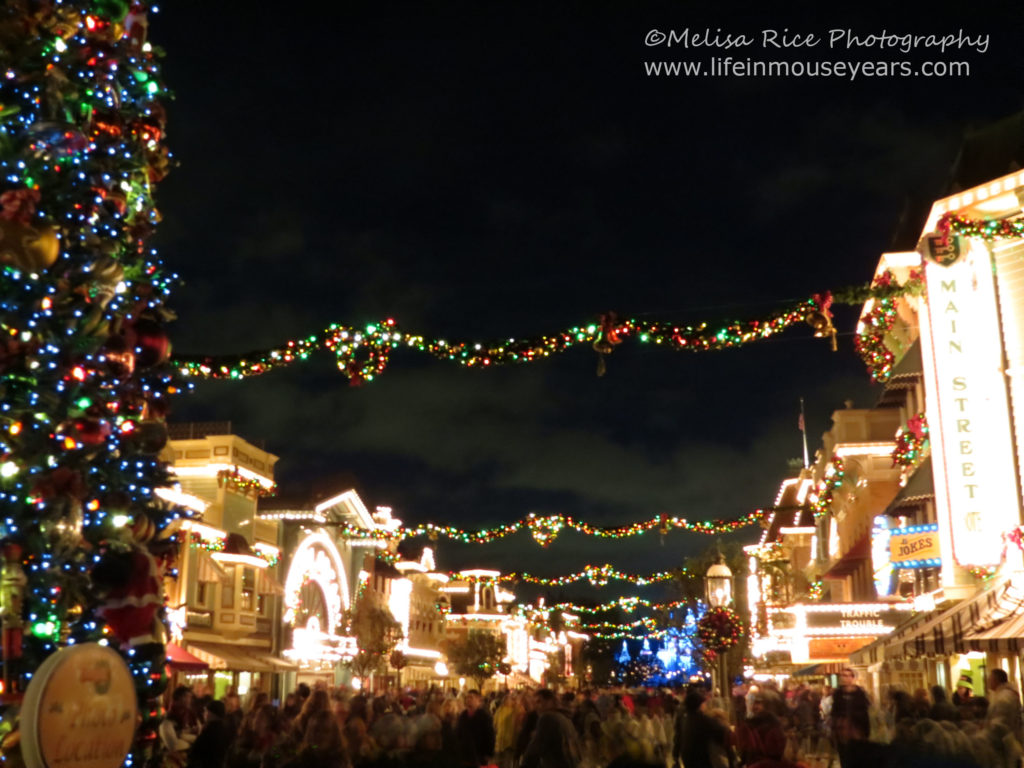 ---
---
How Many Days?
Another thing to consider when planning a Disneyland vacation is How Many Days Should You Go? Check out the post in the link above to get some tips to help you decide.
Costco Travel
Next up on planning a Disneyland vacation is who to go through when planning. Make sure you are going through a reputable site! There are a lot of scammers out there. If it seems too good to be true, it is! While you can go through Disneyland directly, if you are a Costco member, the travel packages through CostcoTravel are the way to go! Check out Costco Travel Disneyland Package Perks to see what all is included in this package!
Which Hotel to Stay in?
Another part of planning a Disneyland vacation is deciding what hotel to stay in. Cost, location, and convenience can be all deciding factors. Check out these posts on hotels to help with your decision.
Disneyland Resort Hotels What is the Difference?
To Disney Hotel or to Good Neighbor Hotel
Disney Dining Packages
Are you planning on seeing one of the nighttime shows or parades? Disney offers some Dining Packages to get a voucher for one of the viewing areas. Find out more about what it is and the prices.
California Adventure Dining Packages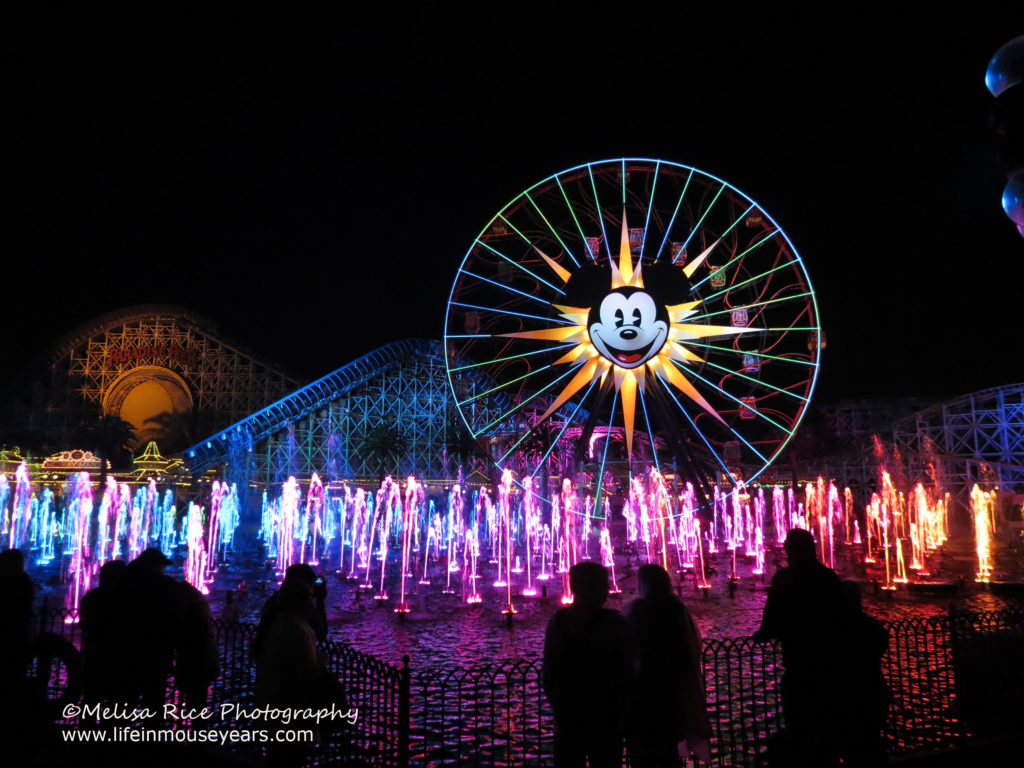 Check out some Disney items for your kitchen at ShopDisney.

Disneyland Character Dining
Next on planning a Disneyland Vacation is character dining. Reservations are highly recommended due to the popularity of eating with Disney characters coming up to your table. Therefore, check out this next post to know where character dining is offered, prices, and when to make your reservations.
Disneyland Resort Character Dining
Disneyland Restaurants
If you are short on time during your trip and you want to know which Disneyland restaurants are the best to pick from, check out the next two posts while planning a Disneyland vacation.
Top 5 Quick Service Restaurants
Another post to check out if you or someone in your party have dietary restrictions or allergies is Dining in Disneyland with Food Restrictions.
Finally, is Tips on Dining in Disneyland on a Budget. Find out some things you can do inside and outside of the park to save some money during your Disneyland Vacation.
---
---
Passing the Time Before Traveling to Disneyland
Next, as part of planning a Disneyland vacation is what to do to pass the time before you go! The next two posts share things you can do during this time and ways to countdown your trip. Whether you have kids or not, have fun during this time!
What to do in the Months Before Visiting Disneyland
Movies to Watch Before Visiting Disneyland
After Dark Tips
Disneyland does not close when the sun goes down. When the sun goes down, the lights come up! The Disneyland Resort is a whole new experience after dark. Therefore, check out the next two posts when planning a Disneyland vacation.
Disneyland After Dark – Top 5 Things to do at Disneyland at Night
Top 5 Things to do in California Adventure After Dark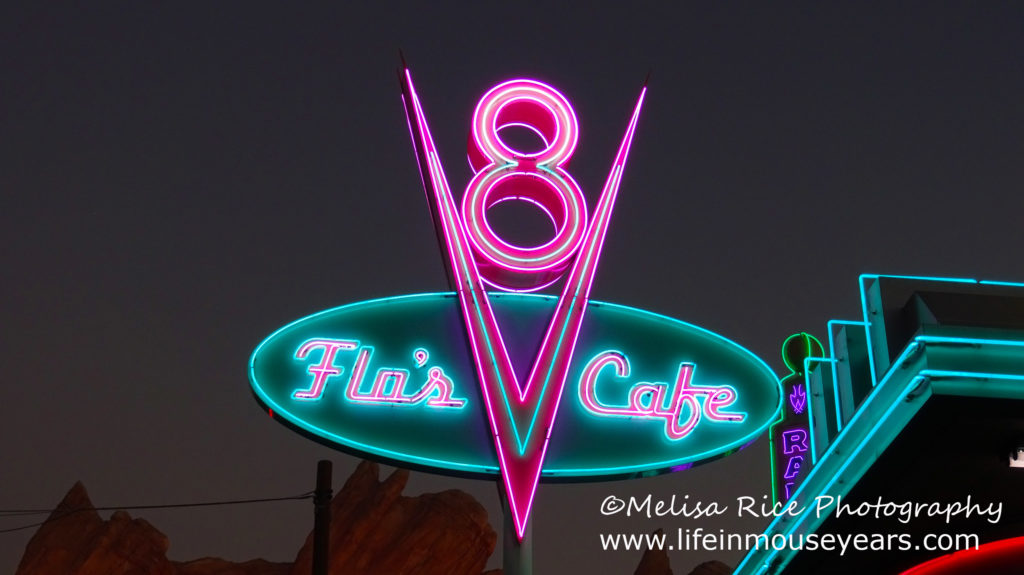 Traveling With a Disability
Don't be discouraged if you or someone in your party is traveling with a disability! Disney tries to do their best to help you have a magical vacation. Check out these posts to learn more about the positive and negative and just general helpful information before you go. We learned the hard way so you don't have to!
Top 5 Tips for Traveling to Disneyland with a Disability
How the New Handicapped System Works.
Treatment of Guests with a Disability by Cast Members
Disneyland Tips
Finally, the best posts for planning a Disneyland vacation are tips! For this section, there are lots of posts on tips. Not just from Life in Mouse Years, but from all over the internet! Here are some of my most popular posts on tips.
First is Tips: Planning your magical Disneyland Trip. In this post, I recommend some blogging sites, in addition to some YouTube channels that I personally enjoy and find helpful. Also included in that post are some books that provide helpful information to aid in planning a Disneyland vacation.
The second is 10 Secret Disneyland Tips. In addition to giving tips on lines and where to get a break from crowds, I also share some tips on how to save money on water and snacks and more tips that may not be well known. Another post that is along the same lines is Top Tips for Disneyland. A similar type of post, however, with different tips!
Another random tip post to check out when planning a Disneyland vacation is Tips on Tipping Disney Style. Being that this is one of my most popular posts, I had to share it with you here. In this post, I talk about who to tip, how much as well as doing it with a Disney flare! You won't want to miss this one!
The Last Best Post for Planning a Disneyland Vacation
My final post I recommend checking out while planning a Disneyland vacation is Disneyland Rules – Banned Items. This post is an important one. Find out what items you can bring into Disneyland and what items are not allowed in the park. These are things you may not have thought of! Trust me, you will want to know before you get in line at the bag check and the line to get into the park.
In Conclusion
There is a lot to know when planning a Disneyland Vacation. From when to go, how long to go, tips, and dining. To reservations and restaurants. I hope that today's post helps you out while you are researching and planning your next magical Disneyland vacation.
Questions or Comments?
If you have any questions or comments on today's post, please feel free to leave them below!
Thanks for stopping by Life in Mouse Years!
What would you like to see here?
Is there anything you would like to read about here at Life in Mouse Years? Let me know in the comments below! I would love to help!
Don't forget to sign up!
I don't want you to miss any helpful tips or history about Disneyland! If you would like to stay up to date on new posts that come available, please sign up to receive email updates!