The Disneyland Resort decorates the park and has a lot of special treats around the resort during the year for all the different holidays and seasons. It definitely changes the look of the park and gives you something different to see, smell, taste, and experience. There is always a reason to keep going back to the park. Today I would like to talk about What Happens During the Holiday Season at the Disneyland Resort.
What Happens During the Holiday Season at the Disneyland Resort?
The Holiday Season at the Disneyland Resort will be starting very soon. The Holiday season this year is November 10th – January 7th. There are so many things to point out during this time. So let's get started, shall we?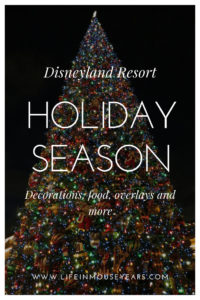 ---
---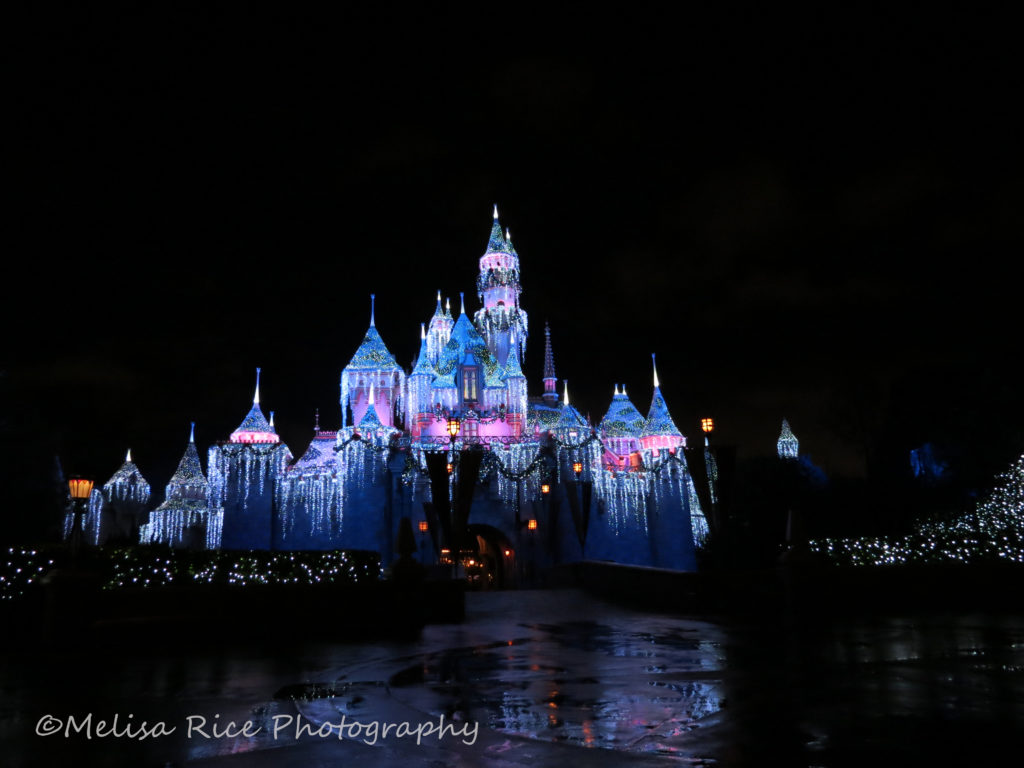 Decorations
First of all, I am sure you can guess what is done around the park, are decorations. Disney really goes all out. Lights galore, Mickey-shaped garland across Main Street, U.S.A., trees, and don't forget about Sleeping Beauty Castle!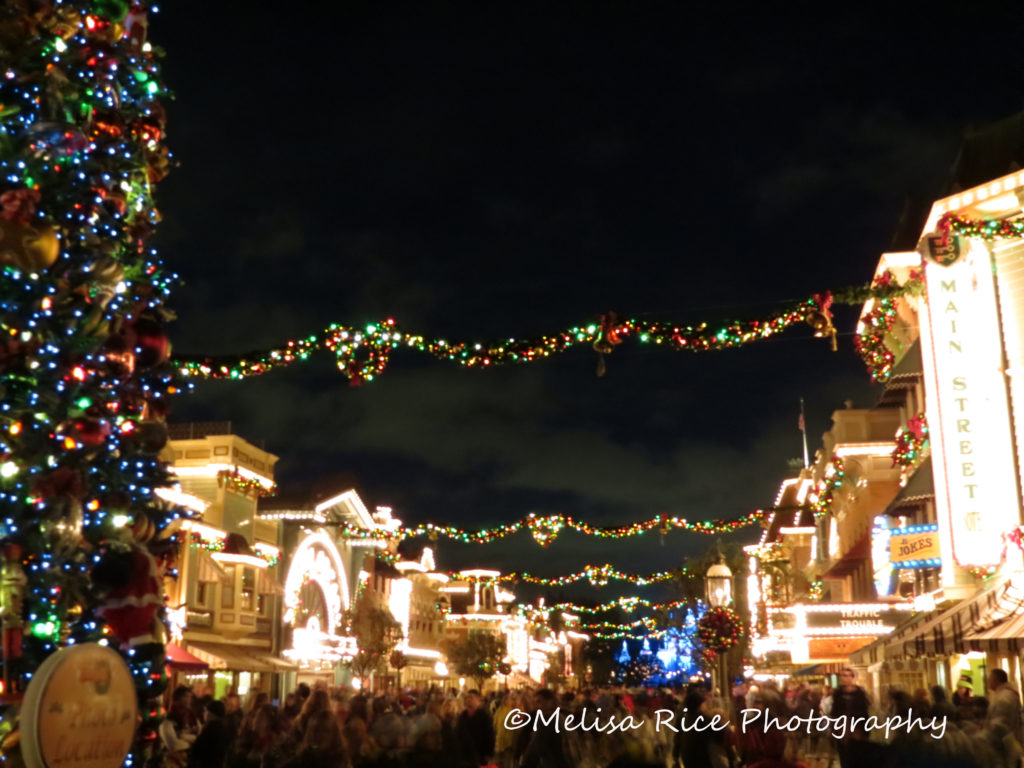 Each land in Disneyland themes their decorations to fit the land. For instance, New Orleans Square is decorated with Mardi Gras type decor. Masks, lights, and beads. In Mickey's Toontown, each building's decorations are different. The camera shop building has camera film as the garland. The dog pound has dog bones etc. Make sure you check out this land. They get pretty creative.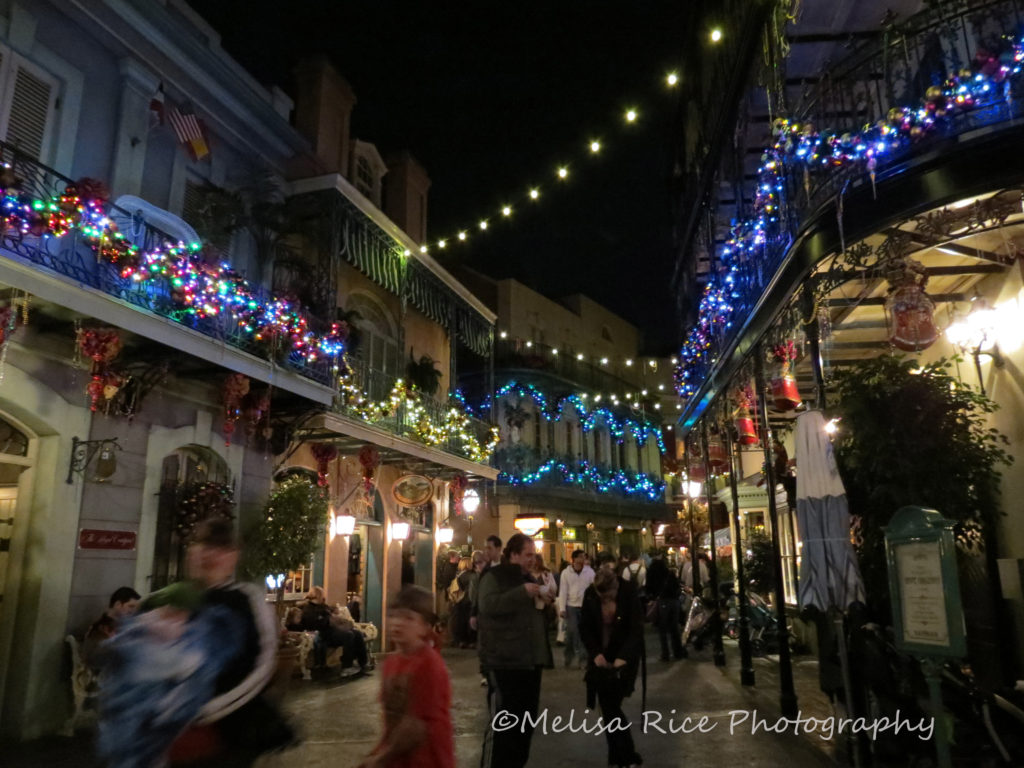 Food
Let's move on to tasty treats.
Two words…
CANDY CANES.
Four words…
THEY MAKE THEM FRESH!!!
Therefore, this treat is EXTREMELY popular. Disneyland only makes them on certain days of the week. They will usually have a couple of locations in Disneyland, one in California Adventure, and one in Downtown Disney as well. In order to get a fresh candy cane, you need to get a wristband. There is usually a line to get a wristband to get one when it becomes available later in the day when they are ready.
This treat may seem pricey(last I knew they were $12.99 each) However, It is a BIG candy cane and it is fresh. You can't get it any fresher than this unless you make it yourself. But then you would have to clean the kitchen afterward…
I say leave Disney with the mess. 😉
After Dark
The next item to mention is Sleeping Beauty's Castle and It's a Small World after dark. Be sure to stay in the parks late. These two spots are worth the wait. Sleeping Beauty's Castle gets lit up even more than usual. Likewise with it's a small world. The whole facade is covered in lights. It is so cool to see.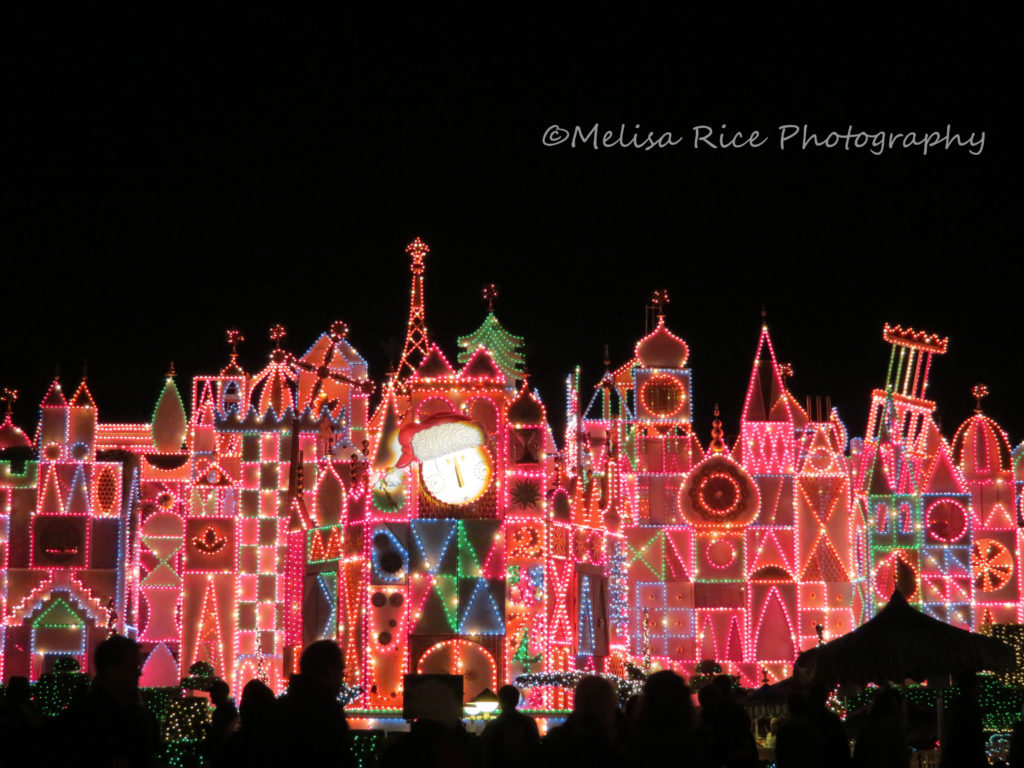 More activities for after dark during the holiday season at the Disneyland Resort are fireworks, and "snow"! Yes, "snow" in California! Disney puts on the Disney magic and makes it happen.
Holiday Overlay
Two attractions at Disneyland get a Holiday overlay. That is when they change it up to fit the Holiday that is being celebrated. The first one is The Haunted Mansion. This attraction gets it's holiday makeover the last week of August. Then it is the Nightmare Before Christmas. This sticks around until the Christmas holiday season is over in January. The second attraction is it's a small world. This one gets holiday decorations inside and out. They also have Jingle Bells playing in between the classic small world song. It fits surprisingly seamless. My favorite part of this attraction during this time is the Mexico section.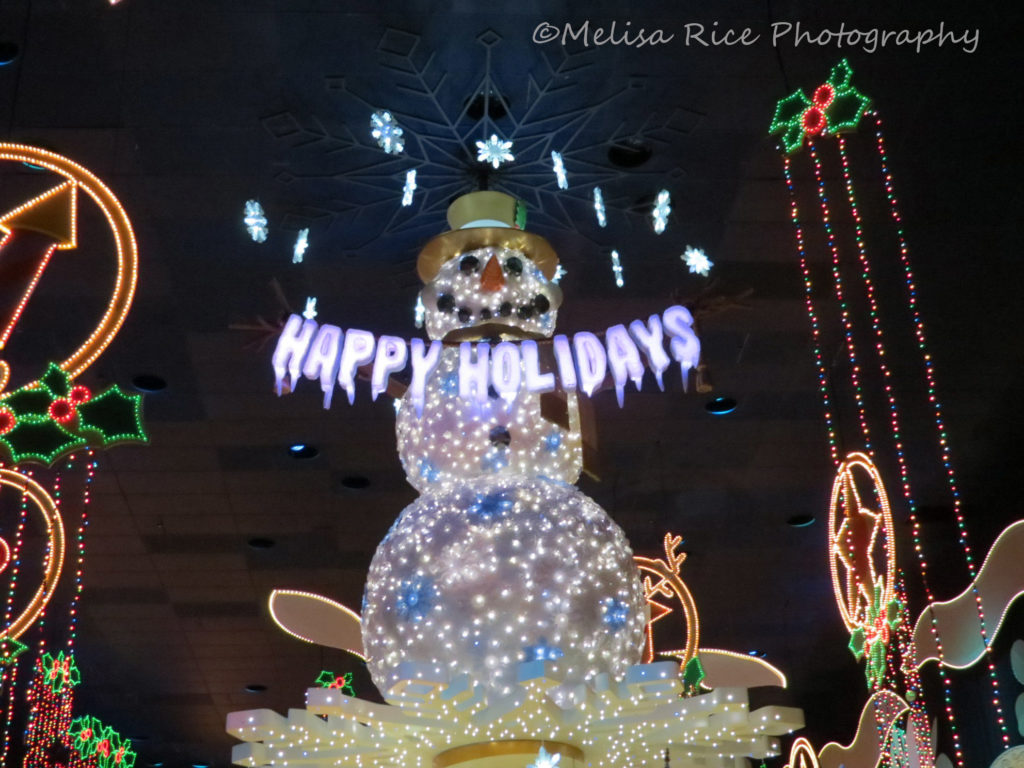 Souvenirs
Now it is time to talk about souvenirs. Disneyland offers a lot of themed souvenirs. Even themed popcorn buckets and hot drink cups. Hot Chocolate goes really nice in that holiday cup… A tip for when you are shopping. Disney will offer a special item, at a discounted price, if you spend a certain amount at that location. Sometimes there is a choice between 2 different items. So keep an eye out and choose wisely. Or when you are at another location you can get the second item. 😉
More Holiday Fun
The last few things I will mention about the holiday season at the Disneyland Resort is that Disneyland has a special parade, carolers in Victorian style clothing (they are so pretty), and Mickey and his friends are on Main Street all dressed for the season as well. Ready to give hugs and take a fun pic.
In Conclusion
The holiday season at the Disneyland Resort is a fun and festive time to visit the park. The lights are so pretty! I hope this gives you a glimpse into the Holiday time offerings at the Disneyland Resort.
If the Holiday season is not for you? Don't worry,  the Disneyland Resort returns to normal later in January. Just make sure to check the ride closures during your visit. Disneyland's official website here.
Thanks for stopping by Life in Mouse Years!