Short Biography
Melisa has had a love for Disneyland that started at a very young age. Her family traveled to Disneyland every year or two when she was growing up. As she got older, she began to read anything she could get her hands on regarding Disneyland. If you ask her anything about Disneyland, she is always willing to share her knowledge. As a former Manager of a video store, she has a wealth of knowledge about movies as well. In addition to these experiences, she also loves to take landscape photography, do crafting, bake cakes for her nieces and nephews. But most of all, she enjoys reading the Bible.
About the Author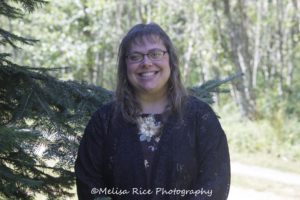 It all started when I was born… Just kidding. I won't go that far back. 😉 Technically my Disneyland addiction started when I was 9 months old. Back in the 70's… Ah! Dating myself.
It was all thanks to my Mom's Aunt and Uncle that took her when she was 16. Then she took my Dad to Disneyland. Dad was hooked. So from there, they honeymooned there and started to take me to Disneyland. Every year or every other year after that.
We took a childhood friend one time. And we took my cousin another time when It was my brother's first trip. He was almost a year old when we all went. The years started getting farther apart. But the love of Disney was still going strong.
I introduced Disneyland to a friend. Traveled a few times with my Uncle, Aunt, and cousins. My cousin and I went alone one trip. And I traveled with one of my best friends and her daughter another time.
We went to Disneyland when my Mom was pregnant, we went when my Dad was fighting Cancer. We went after my Mom broke her ankle and had surgery to repair it.
Needless to say, we have experienced the park at many different times, and under many different experiences. Some good some bad. But I still love Disney and Disneyland.
My friends and family know about my addiction. I can't help but talk about Disneyland and how much fun it is!
Here I want to share my Disneyland knowledge. Share experiences to help you when you visit the parks. Share some photos from my trips. Review some Disney books I have read. Also, I hope to share some of the Disney themed parties I have thrown, as well as some Disney themed cakes I have done. (Professional baker I am not. But, I like to think I pulled it off better than one of those "nailed it" Pictures. lol) Also, some Disney crafts too.
I do not live next door to Disneyland, but I do try to go as often as I can.
I don't know about anyone else. But it always seems that when I recall things that happened in my life, that I can remember what year it happened because of a trip to Disneyland. (powerful memories) Hence the name Life In Mouse Years. 🙂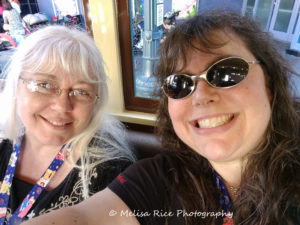 If you have any questions about my site or information on this site you can send an email to lifeinmouseyears@gmail.com  or feel free to fill out the form below!