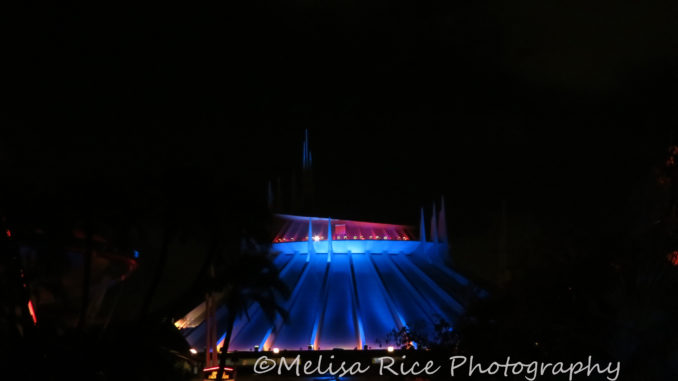 Have you ever been to Disneyland after dark? Do you think there is nothing to do after dark? Disneyland is not like the movie Cinderella, it won't turn into a pumpkin after dark. Me, however, may turn into one after midnight. But, Disneyland after dark is a whole new world! Today I talk about the top 5 things to do at Disneyland at night.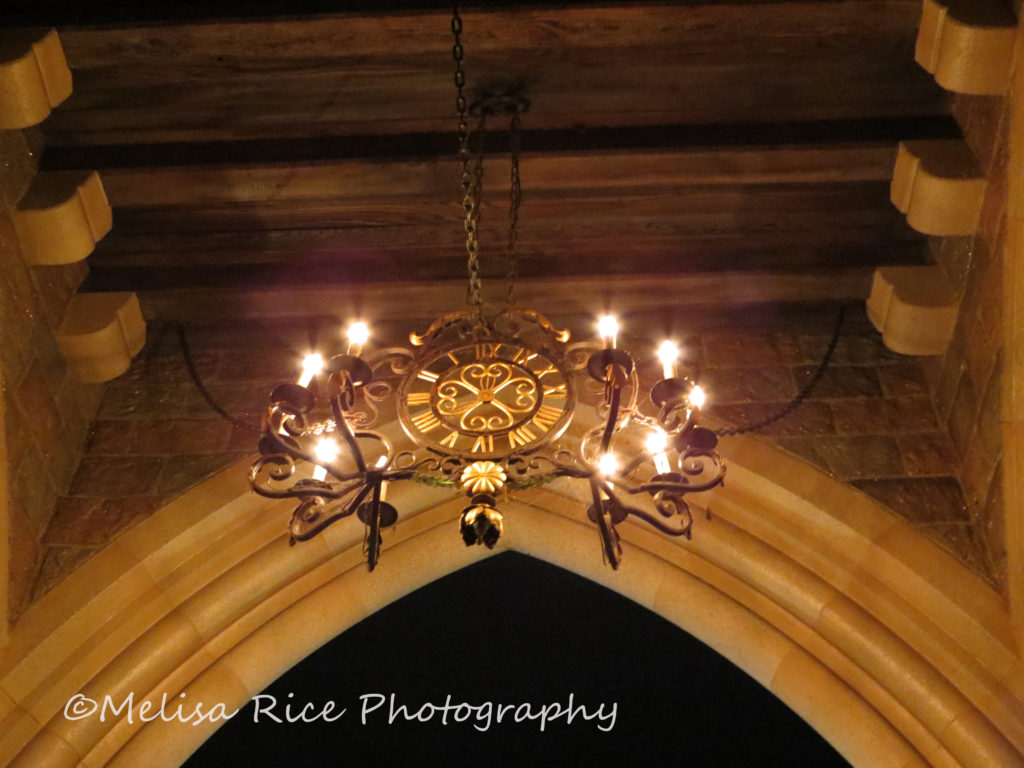 Disneyland After Dark-Top 5 Things to do at Disneyland at Night.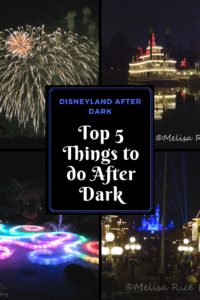 Disneyland after dark is a really cool experience. The park looks different after dark. Some of the ride experiences are so different from the daytime. Moreover, there are more things to do at night as well. However, here I would like to talk about the top 5 things to do after dark.
FIREWORKS

FANTASMIC

OUTDOOR RIDES

LIGHTS

SURPRISE LATE NIGHT MENU
---
---
Fireworks
First, we will start with the fireworks. Disneyland does nightly fireworks during the summer and during the holiday seasons. During the other times of the year, they have the fireworks on the weekends only. Weather permitting.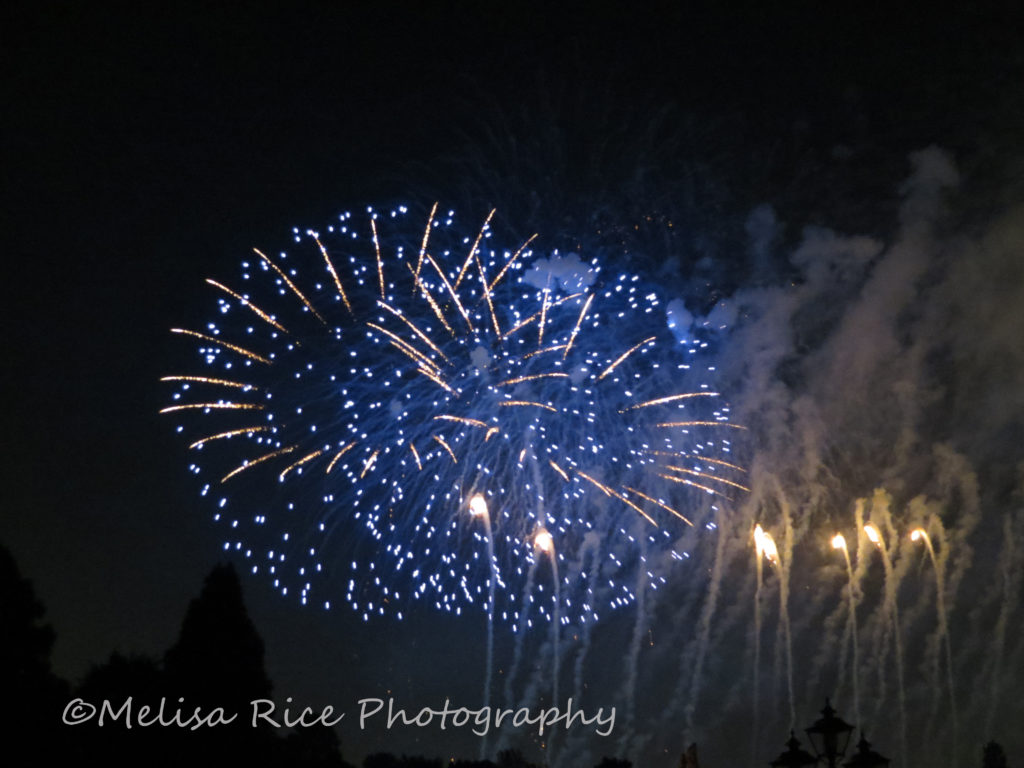 Nobody does fireworks like Disney! They are awesome! Disney uses projection now on Sleeping Beauty's castle and on the It's a Small World Facade. If you can, be sure to get a spot with one of these in your sight.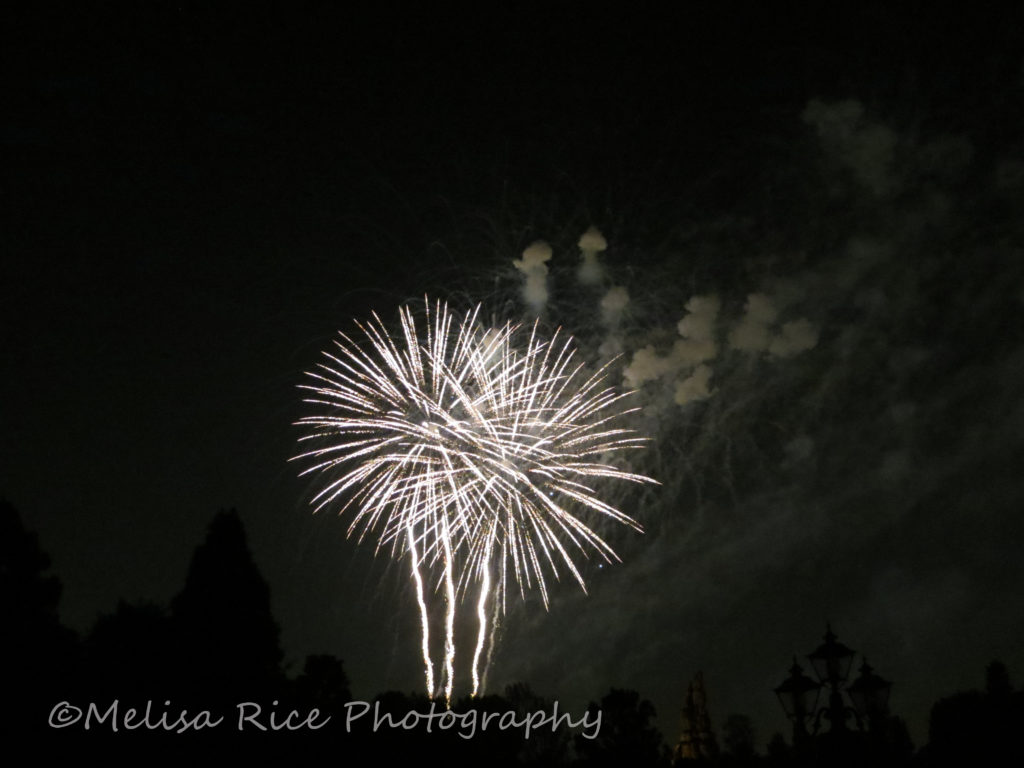 Fantasmic
The second top thing to do after dark is Fantasmic. This nighttime show takes place at the Rivers of America that lines along Frontierland and New Orleans Square. This show uses water, projection, Mark Twain Riverboat, the Columbia Ship, characters, and more! It is a fantastic show that should not be missed!
There are two ways to get a viewing spot. The first is to purchase a Dining Package for a reserved viewing area. The second is to get a Fastpass when the park first opens. There is a limited number that is available each day. Therefore you will want to go first thing if you want to do this option.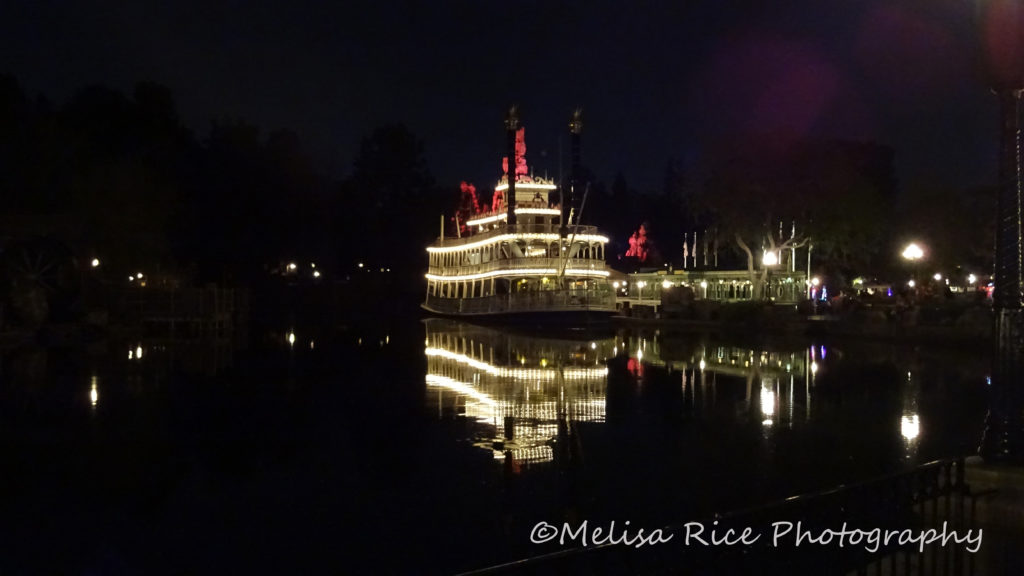 Outdoor Rides
Next is the outdoor rides. This one may seem a bit obvious, but the one ride that stands out to me as the biggest difference after dark is Big Thunder Mountain Railroad. This attraction is in Frontierland and it is a runaway mine train roller coaster. Going on this ride after dark makes it feel like you are going way faster than during the daytime. It goes the same speed that it does during the day but, because it is dark you see less, thus making it feel like you are going faster than you are. It is really cool!
Lighting
The fourth thing to do at Disneyland after dark is to check out the lighting. Disneyland has lights lighting up different spots in the park. Not like street lights, but more like mood lighting.
For example, take Main Street USA, it is like being in a small town from the past. The buildings have lights on them, under the awnings, and the gas street lamps are all lit up. Making it look like you are in that small town at night.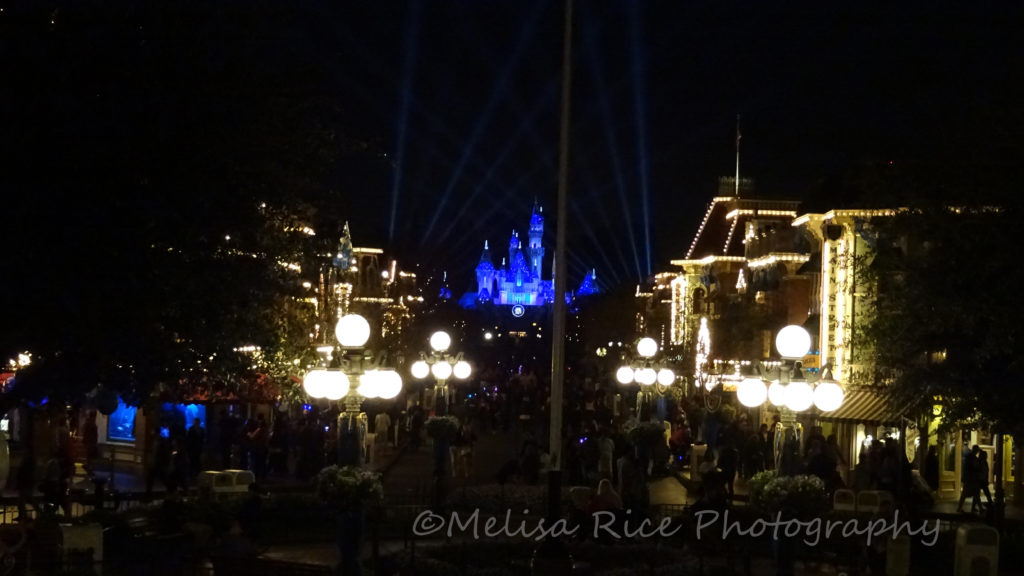 Another example is Sleeping Beauty's Castle. It is lit up at night as well. and it looks so pretty too!
Similarly, over in Adventureland, they have Tiki torches burning in spots and different lighting to fit the theme of the ride entrances and shops.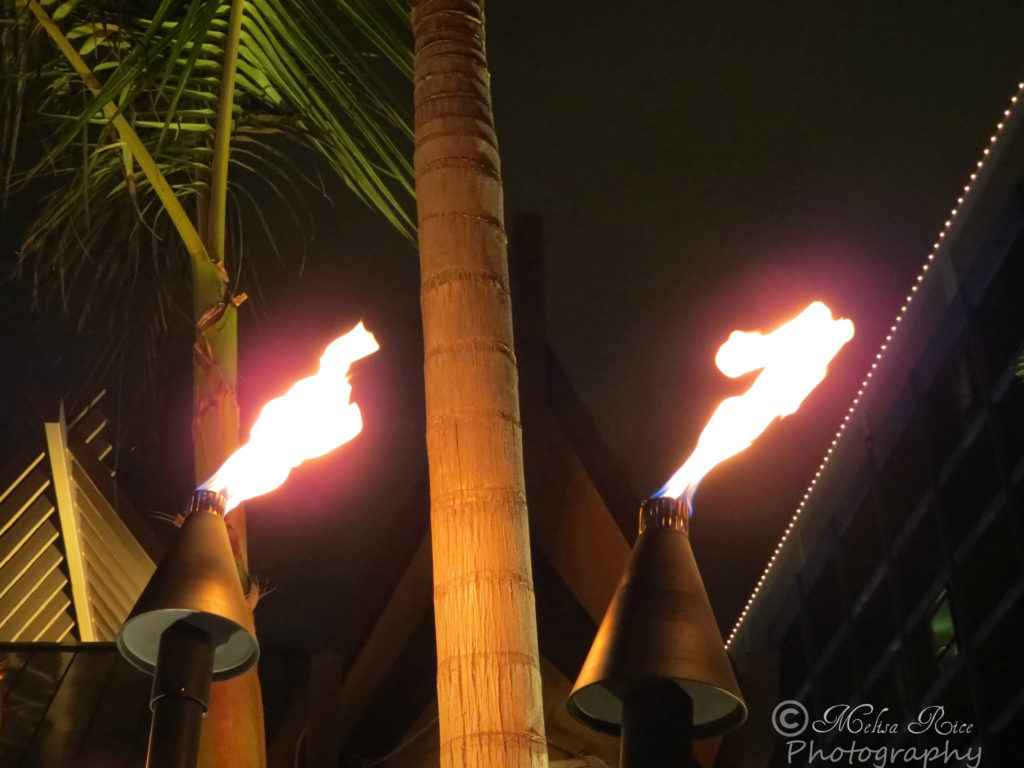 Over at Tinkerbell's house, there is a water pond. This gets lit up with various colors and at different times like a little show every 10-15 minutes.
Each land in Disneyland has different lighting. It is fun to check out all the areas.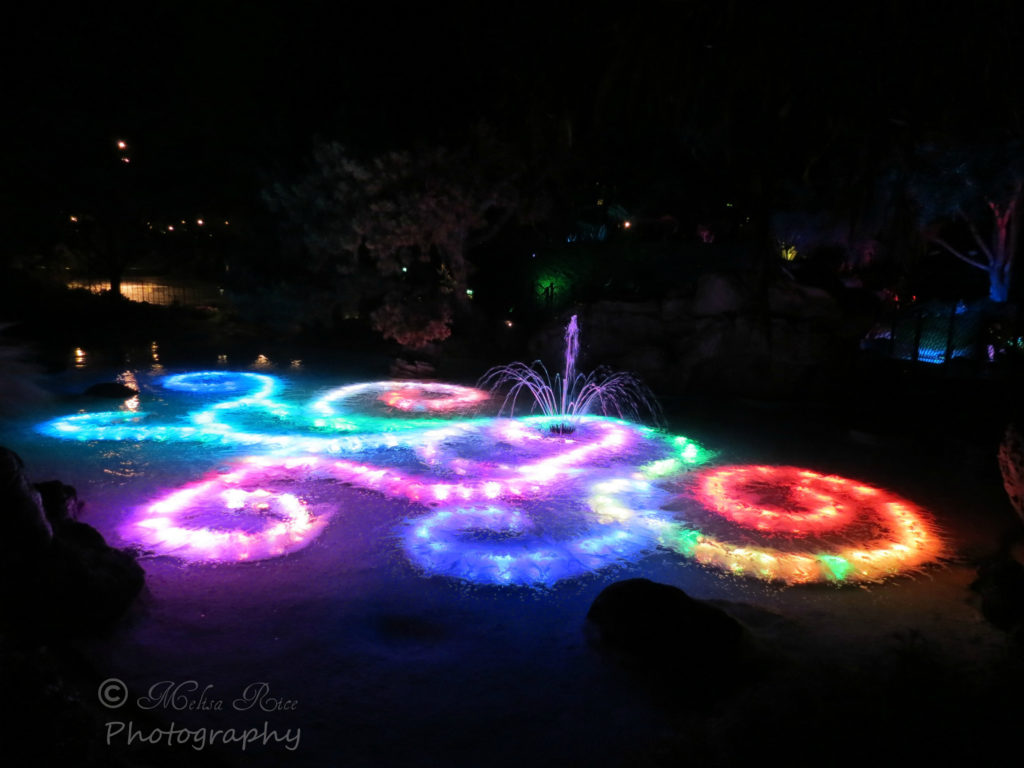 Surprise Late Night Menu
Now it is time for the fifth after dark thing to do. This one is the late-night menu. In Tomorrowland at the Galactic Grill, when it is 9 pm, the whole menu changes! Say what!?!
They have late-night dining. Another perk of being in the park late. I haven't experienced this personally, yet… I have only just learned of this special menu. But, it looks delicious!
In my opinion, they sound more like appetizer type options.
Micron Burger is a mini double slider that has American cheese, house sauce, pickle, and caramelized onions.

Meteor Potato Bites is tater tots type potatoes with ground beef, caramelized onions, house sauce with cheddar cheese sauce.

Spicy Star Clusters are crispy chicken bites over bleu cheese coleslaw, pickle chips with buffalo sauce served in a waffle bowl. Likewise, Sweet Star Clusters is the same as the Spicy Star Clusters but instead of buffalo sauce, it comes with a sweet chili sauce.

Little Dippers is french toast served with salted caramel and strawberry sauce.
In fact, I will definitely be trying this menu on my next trip.
In Conclusion
I hope that these Disneyland after dark tips help you out on your next trip. Nighttime truly is a whole new experience in Disneyland! For this reason, be sure to check out the parks after dark on your next trip!
Questions or Comments
If you have any questions or comments on today's Disneyland after Dark post, please feel free to leave them below. I would love to help out!
Thanks for stopping by Life in Mouse Years!
Come Follow Me
I am on Pinterest and on Facebook! Like what you see? Feel free to Pin and Share!
What would you like to see here?
Is there anything you would like to read about here at Life in Mouse Years? Let me know in the comments below! I would love to help!
Don't forget to sign up!
If you would like to stay up to date on new posts that come available, please sign up to receive email updates!
---
---