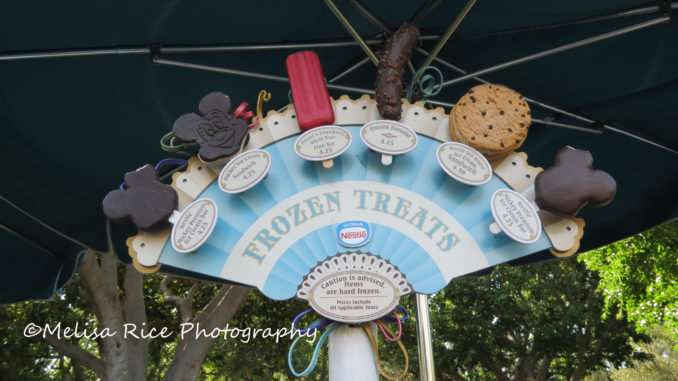 The Disneyland Resort offers a lot of options for tasty treats. Sometimes it can be very hard to decide! They have churros, Mickey-shaped Ice Cream bars, Cotton candy, Mickey cookies, macaroons, and candy apples. Just to name a few! Depending on what time of year it is or if it is an anniversary year, these tasty treats could be themed (or flavored in the case of the churros) to fit what is being celebrated. Today I would like to talk about the candied apples. I say candied instead of caramel apples because they are covered not only in caramel but also in chocolate and candy!
Tasty Treats at the Disneyland Resort-Candy Apples!
Where Can You Find Candy Apples?
Some of the locations in Disneyland are the Candy Palace and Candy Kitchen on Main Street USA and Pooh Corner in Critter Country. Over in California Adventure, there is Trolley Treats and for Downtown Disney, there is Marceline's Confectionary.
---
---
Design
The Disneyland Resort decorates the candy apples to be different Disney characters. It is so fun to see all the different ones. Sometimes if you are at the candy stores at the right time, you can watch them be made. However, no matter what they are making, it is fun to watch them make any candy.
The most common character's that can be found would be Mickey and Minnie. They usually are the classic design. What I mean by that is the Mickey Mouse apple, the apple is dipped in caramel. Then they add the marshmallows for the ears. Then they dip the entire thing in chocolate. Next, they dip the bottom half in white chocolate and add 2 yellow jelly beans for Mickey's buttons. And finally, they add red sugar crystals to the rest of the white chocolate. Classic Minnie Mouse has white chocolate candies on the apple for her polka dot dress and a bow on top.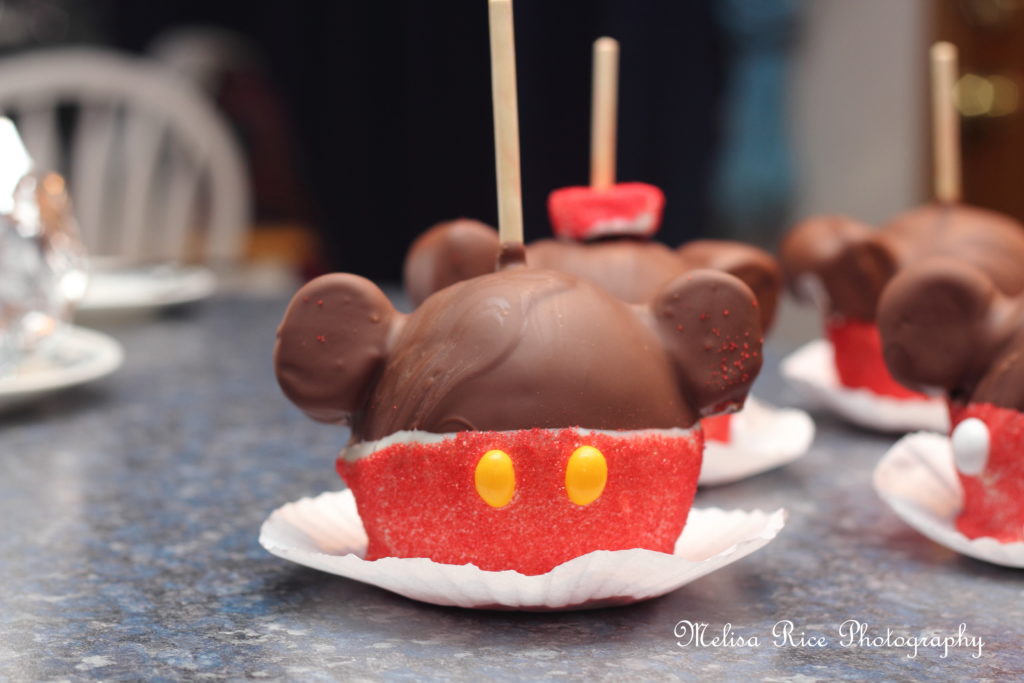 It is a process to make these yummy treats! I know. I made them before. Time-consuming but it was fun to do!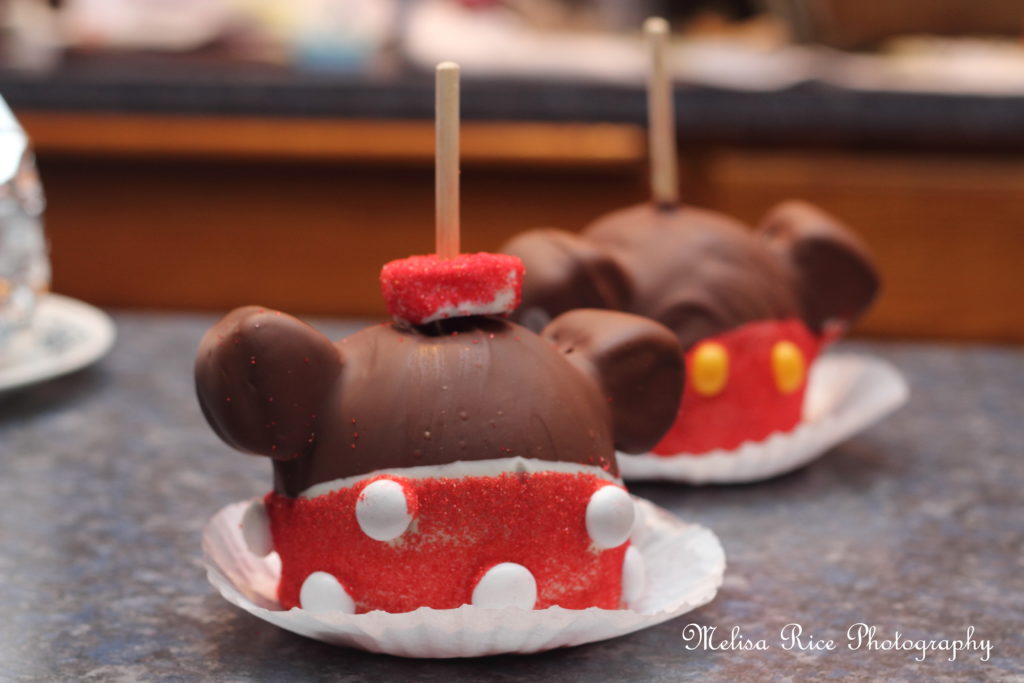 Those are just the classic Mickey/Minnie ones. Depending on what is being celebrated at the resort, they will theme the apples for the celebration. Some examples are ghost Mickey, pumpkin Mickey, Leprechaun Mickey, a blue with a white snowflake Mickey, and 60th anniversary Mickey and Minnie. The list goes on and on.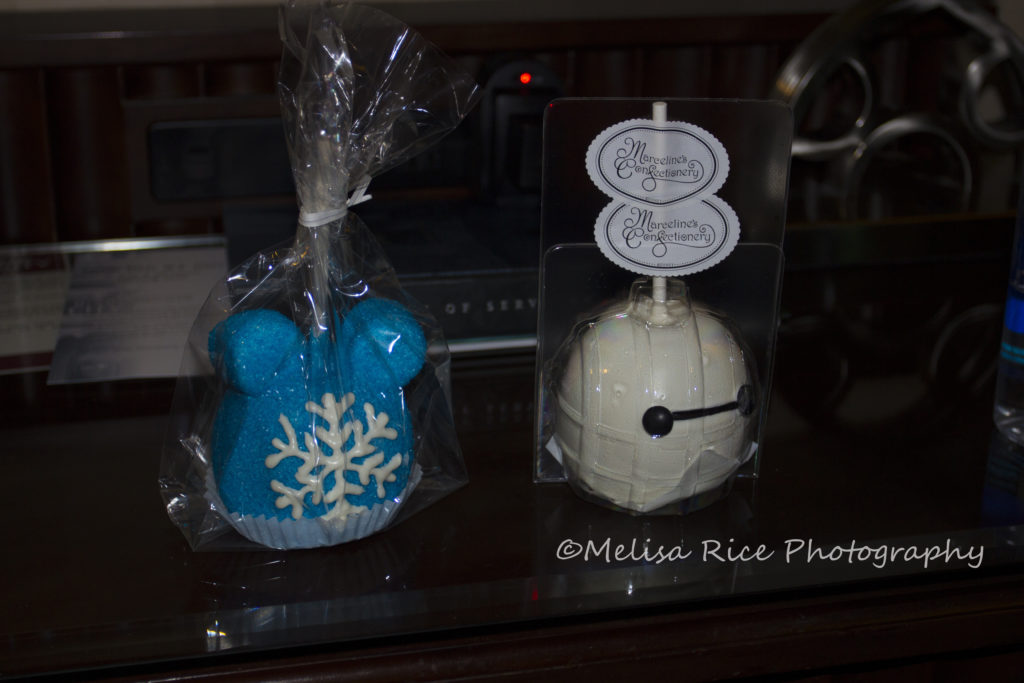 Tip
Be sure to check out each location. They usually have a slightly different selection. Pooh Corner in Critter Country has a really cute honey pot design! Be sure to shop around before making your final decision. Or don't if you want to make the decision a little easier. 😉
I have seen a Maleficent apple, Olaf, Jack Skellington and a snowman Mickey. But by far the coolest one I have seen is the replica of the apple from Snow White. When the wicked queen poisons the apple and the liquid drips down the apple to look like a face. They make the apple to look just like that!
---
---
Take-Home
If you are like me and you can't just bite into the apple and eat it, (I have an issue with my front teeth. I have to cut the apple into slices.) then one thing you can do is purchase the apples and eat it when you get home. Depending of course how long it takes you to get back home. They do have a shelf life.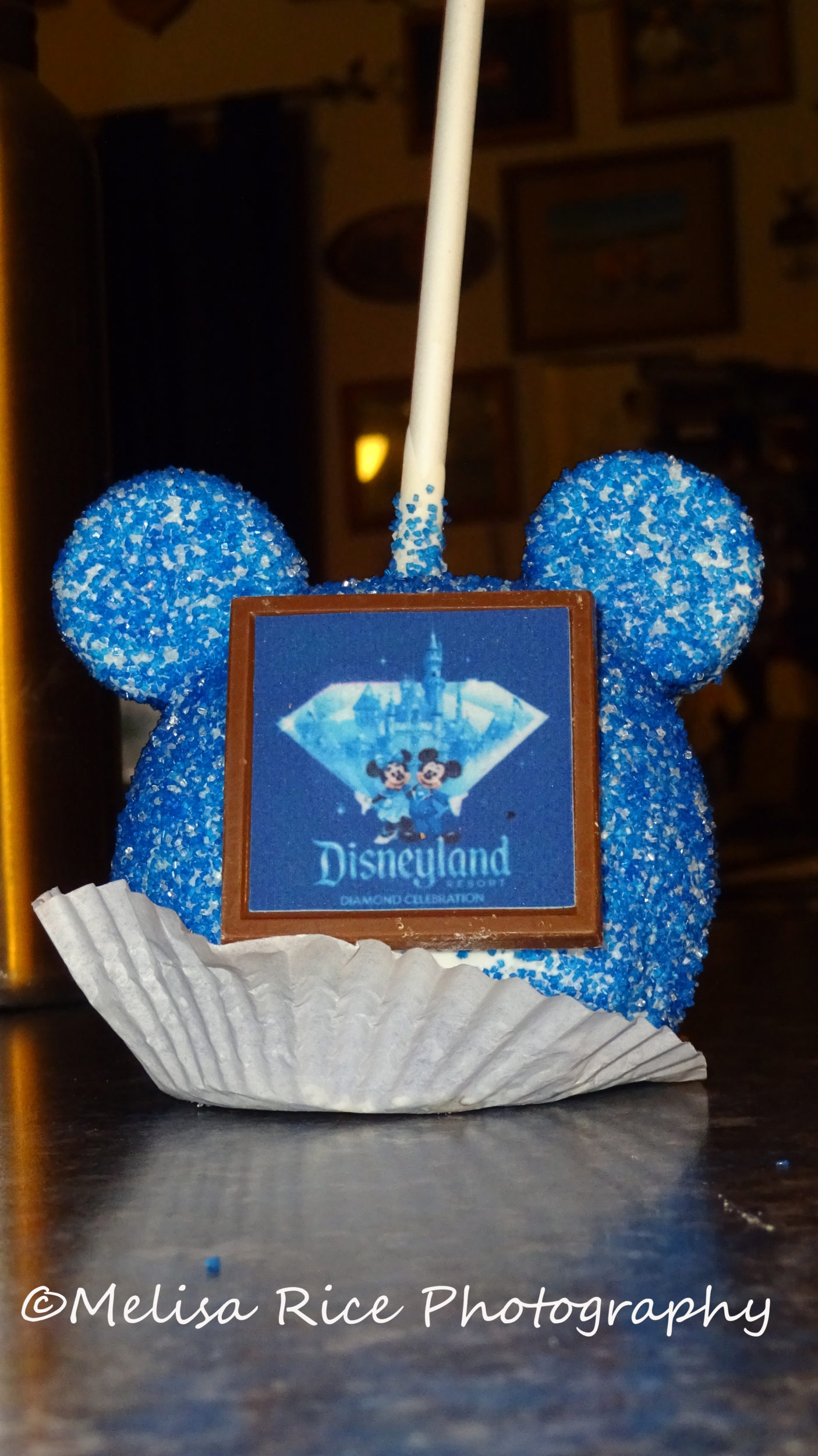 Shelf Life
I can't remember the specifics, but be sure to ask when you purchase them. They only last so many days on the counter and they can last a couple more with refrigeration. We drive when we go to Disneyland. Two days. We put them on ice in the cooler and they have survived for us.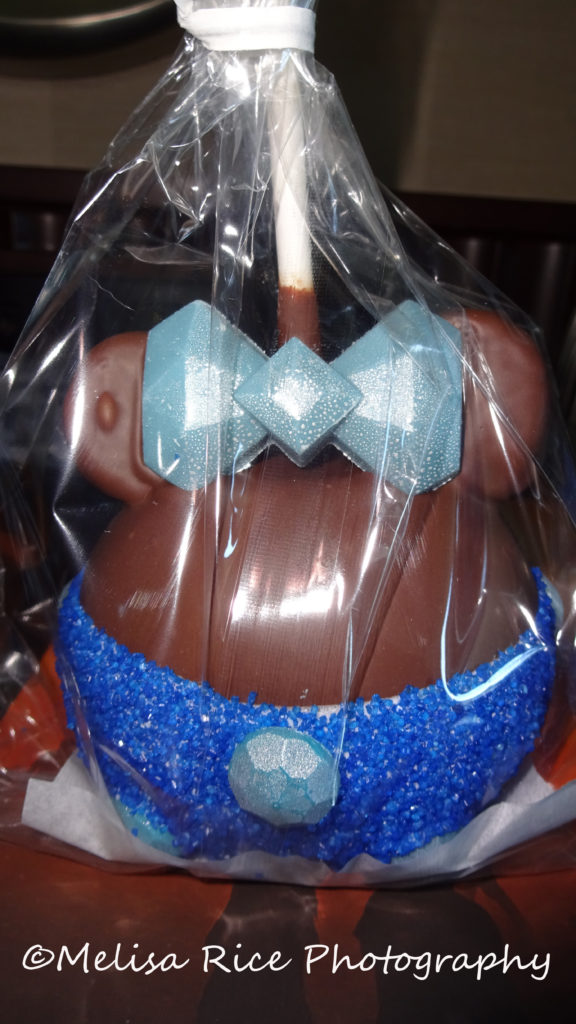 Friendly Traditions
My friend started a tradition. One trip she picked up two candy apples and brought them back. Then we ate them while she told me all about their trip. It was so fun! And need I mention how delicious… From then on, depending on who goes, we get the candy apples and bring them back for our trip review. It is a tasty tradition. So many apples, so little time.
In Conclusion
On your next visit to the Disneyland Resort, make sure to take a look at all these delicious treats. Is there anyone you would want to share this with when you get back home? Just make sure to take a photo of the apple before you dig in.
Comments
Have you had a candy apple from Disneyland? Let me know or share your photos in the comments below. I would love to hear about it!
Thanks for stopping by Life in Mouse Years!
What would you like to see here?
Is there anything you would like to read about here at Life in Mouse Years? Let me know in the comments below! I would love to help!
Don't forget to sign up!
If you would like to stay up to date on new posts that come available, please sign up to receive email updates!
---