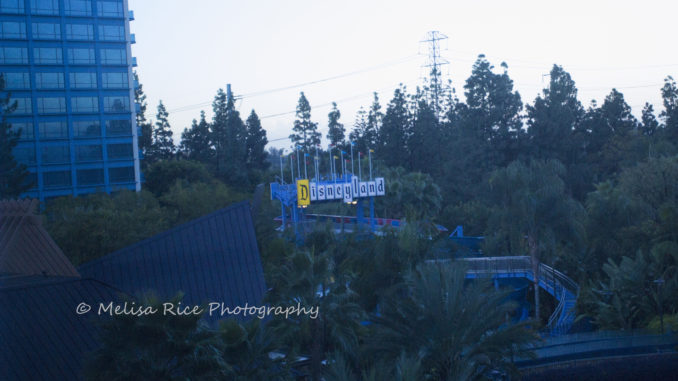 Disney Hotel or Good Neighbor Hotel. It could be a difficult choice. However, today I would like to talk a little bit about both types of hotels and give some tips to help you decide.
To Disney Hotel or Too Good Neighbor Hotel?
So this is something I get asked frequently. Should we stay at a Good Neighbor Hotel? Or should we stay at a Disneyland Resort Hotel? Is it really worth it to stay at a Disney Hotel? To pay that price? I can go cheaper at a Good Neighbor Hotel. We will only be sleeping there anyway. Right?
Wrong…
At a Disney Hotel, there are themed pools. (Yes that is plural.) Two of them. Water slides,  restaurants, movie nights, cartoons playing in the lobby when you check-in, Disney Characters walking around and interacting with you. You can see Goofy at your hotel! Each tower has Poster, Pictures, and different models that fit the theme of your tower that coincides with the rides in the park!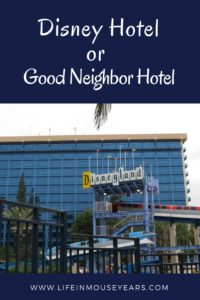 ---
---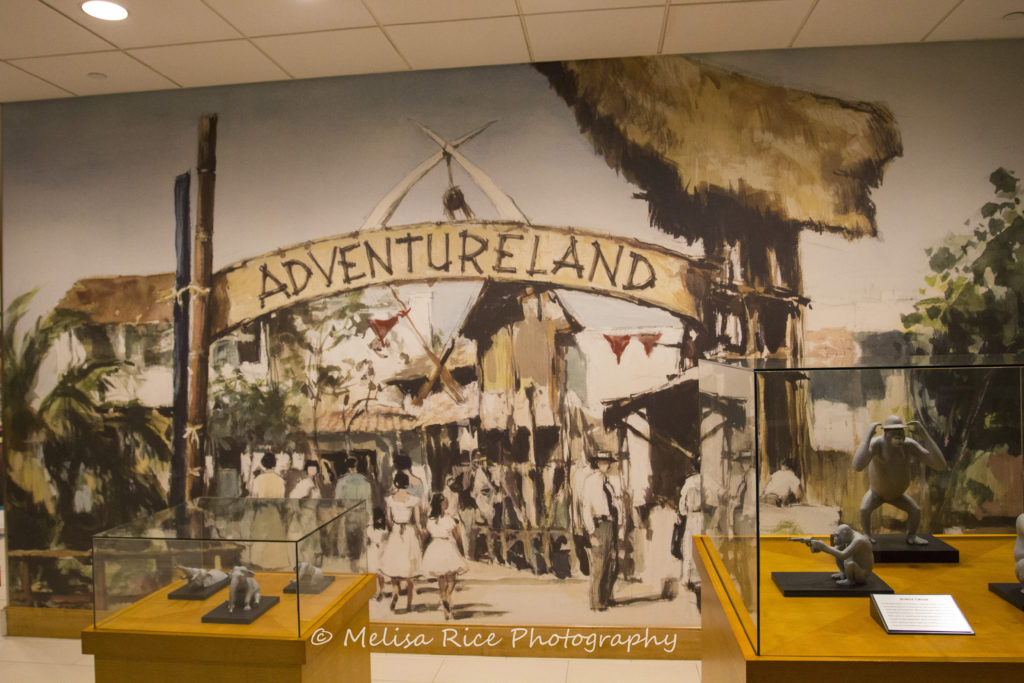 For example, In the Frontier tower, there is a complete model to scale of the Big Thunder Mountain Railroad from Frontierland! And this is just one example.
Is Money the Deciding Factor?
Ok. So here is the thing. If it comes down to we can go if we stay at a good neighbor hotel or we stay home. By all means, go to a good neighbor hotel!!! I am all for a Good Neighbor hotel. Especially if it means you get to go! There are a lot of nice hotels that border The Disneyland Resort and more are just a hop, skip and jump down the road now. ( However, after a few days of walking the parks you may no longer feel like hopping, skipping, and jumping.) I grew up going to the good neighbor hotels. As a matter of fact, I think we stayed at almost all of the ones that border parks.
Disneyland Hotel
All things considered, if you can afford a Disneyland Resort Hotel, go for it! You will not be disappointed. You get the Disney experience in hotel form. Just like how the Cast Members are inside the parks, you get that at the hotels as well. For instance, good service, clean rooms, and if problems arise they take care of it right away. You just get that little bit of extra special treatment. Plus Disney is everywhere you look!
The Disneyland Hotel is within walking distance to the entrance of the parks. You are at one end of Downtown Disney. So you can check out the shops and restaurants. Stop in for a Starbucks along the way. Or you can ride the Monorail into the park. It takes you right into Tomorrowland!
The first time we stayed at the Disneyland Hotel, was in the year 2000. I talked my parents into staying there. It was their 25th Anniversary. And even though I was an adult…( As adult as you can be going to Disneyland). They brought me and my little brother along. The torture! 😉
---
---
New Decor
The new decor at the Disneyland Hotel since its remodel in 2010-2012, is just awesome. Hidden Mickey's in the carpet, Mickey faces on the bedding, pictures from around the park on the walls. And the best part is the headboard. The castle is etched in it and there are fiber optics in it. They look like stars in the sky and fireworks above the castle. Best nightlight ever!!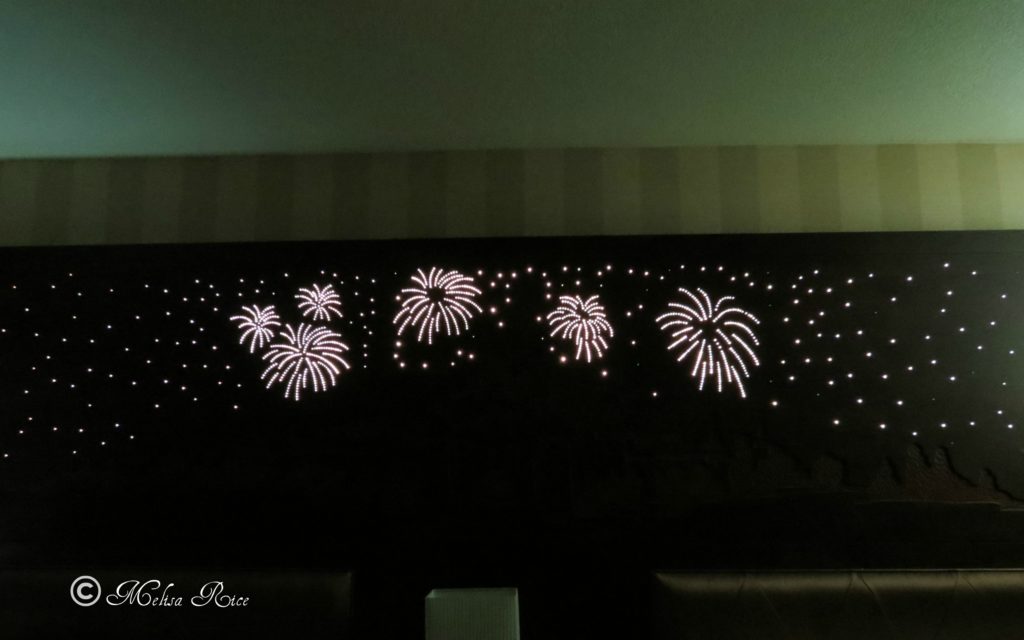 Disneyland Resort Hotels
There are 3 Disney Hotels at the moment. Grand Californian, Disneyland Hotel, and Paradise Pier. All the hotels have their own unique qualities. All Disney service. I have not had the opportunity to stay at all of the hotels. But friends and family have and they have nothing but good things to say about them all. I will expand on the differences between the three hotels in a later blog. Stay tuned! (Here)
In Conclusion
All things considered, good neighbor hotels are great for budgets. Good deals and close to the parks. Disneyland Resort Hotels are great too if you can spare the expense. I would recommend trying it out. Close to the magic and you are immersed in the Disney experience. Even outside of the park!
Questions or Comments?
If you have any questions or comments on today's post To Disney Hotel or To Good Neighbor Hotel? please feel free to leave them below. I would love to help!
Thanks for stopping by Life in Mouse Years!
---