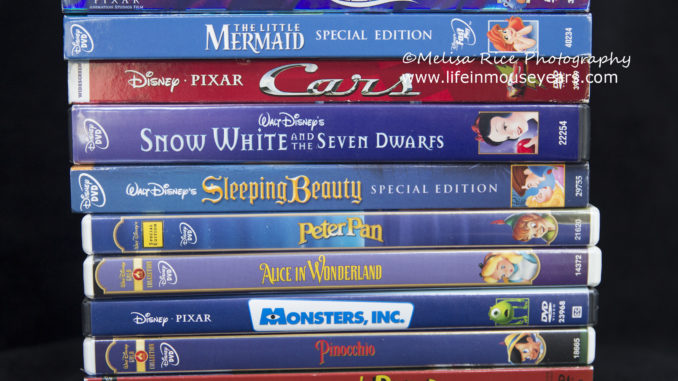 Movies are such a fun way to be entertained. To be immersed in a story, a make-believe land or world. At Disneyland, a lot of the rides and attractions were designed after Disney movies, while others had movie characters and storylines added to a pre-existing attraction. Today I would like to give you a list of what movies you may want to watch in preparation for your next Disneyland trip. Whether it is your first visit or 100th! It is nice to brush up on movie and character knowledge before you go.
Movies To Watch Before Visiting Disneyland
For this post, I will be focusing on the rides at  Disneyland and California Adventure. There could be so many more movie options to watch if we also prepped for all the shows and characters you can meet while you are at the parks.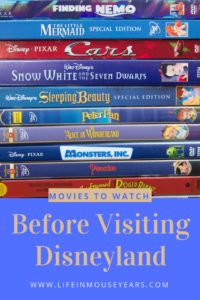 Disneyland
First of all, let's start out in Disneyland.
Adventureland
Indiana Jones Trilogy
There is Raiders of the Lost Ark (PG), Temple of Doom(PG), and The Last Crusade (PG-13). These movies go with the attraction Indiana Jones Adventure. Not only for the ride itself but also the whole line is themed after these movies. Just be aware of the ratings on these movies. They may not be suitable for kids of all ages.
Here is a recent post I did on Indiana Jones Adventure.
Tarzan
The second movie on this list, Tarzan (Special Edition)
, is based on the 1999 animated film. The attraction at Disneyland is called Tarzan's Treehouse. This attraction is fun to walk through unless you have a fear of heights like me… I still make myself do this attraction because it is so well done.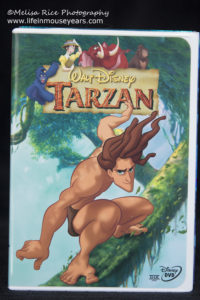 Critter Country
The Many Adventures of Winnie the Pooh
The next movie, The Many Adventures of Winnie the Pooh from 1977 will help set the stage for the attraction. Which ironically, has the same name as the movie.
Fantasyland
Sleeping Beauty
The fourth movie on this list is an animated movie that was released in 1959, Sleeping Beauty. At Disneyland, the castle is Sleeping Beauty's Castle. It has a walkthrough attraction that tells the story of Aurora. Both the movie and the attraction are fun to experience.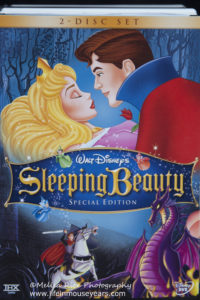 Tip: If you are not able to do stairs, they have a separate area that you can go to so you can view the attraction. Just ask a Cast Member that is at the entrance to the attraction and they will help you out. 
Peter Pan
Peter Pan was Walt Disney's fourteenth animated film. It was released in 1953. The film about Peter Pan, Wendy, John, and Michael is portrayed inside of Peter Pan's Flight in Disneyland.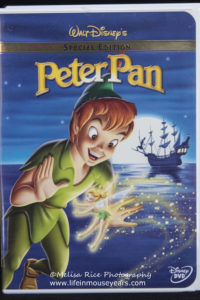 Snow White and the Seven Dwarfs
The very first animated movie of Walt Disney's is Snow White and the Seven Dwarfs. This film was first released in theatres in 1939. This is one of my favorite animated Disney movies. The attraction in Disneyland is called Snow White's Scary Adventures.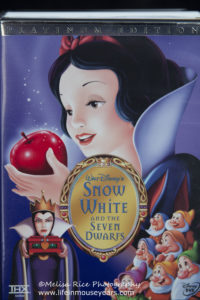 Pinocchio
The next movie, Pinocchio
, came out in 1940. It was Walt Disney's second animated movie. Pinocchio is another one of my favorite movies. You won't want to miss this movie that goes with the ride Pinocchio's Daring Journey.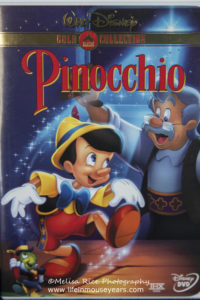 If you are interested in finding out more about this attraction, here is an article I recently posted called 5 Secrets of Pinocchio's Daring Journey.
The Adventures of Ichabod and Mr. Toad
The next movie on this list, The Adventures of Ichabod and Mr. Toad, goes with the attraction called Mr. Toad's Wild Ride. Because this attraction is so fast and wild, you may want to watch this 1949 animated film so that you have an idea as to why Mr. Toad is so wild!
Dumbo
Have you ever seen an elephant fly? Moviegoers in 1941 got to see Dumbo fly for the first time. After you watch this classic animated film, be sure you stop by and ride Dumbo the Flying Elephant attraction.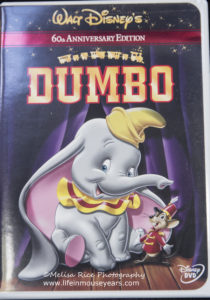 Alice in Wonderland
The tenth movie on this list is the 1951 classic Alice in Wonderland. As a matter of fact, this movie is based on the Lewis Carroll "Alice" book series. Another fact is there are two attractions at Disneyland that are based on this movie. First of all, there is a Mad Tea Party and the other is ironically called Alice in Wonderland. You won't want to miss this movie!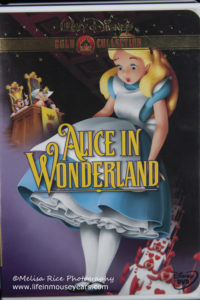 Mickey's Toontown
Who Framed Roger Rabbit
Another live-action film on this movie list, Who Framed Roger Rabbit,  was released in 1988. By the same token as the first two Indiana Jones movies, this movie is also rated PG. In my opinion, if you haven't seen this movie before, you may want to pre-screen this one before letting the little ones watch.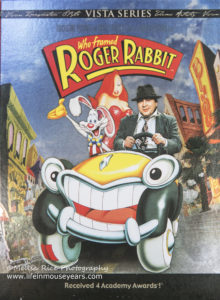 Want to know more? You can find it here, Discover Mickey's Toontown in Disneyland
New Orleans Square
Pirates of the Caribbean
Pirates of the Caribbean was first released in 2003. The movie and the ride at Disneyland share the same name. The ride was at Disneyland long before this movie came out. In 2006, Disney added characters from the movie into the ride at Disneyland. While there are many movies in the Pirates of the Caribbean movie franchise, the first movie, in my opinion, is the best.
Haunted Mansion
Another live-action film for this list, Haunted Mansion, also has the same name as the attraction. Eddie Murphy stars in this 2003 comedic movie that is based on the ride. It is a fun one to watch.
Nightmare Before Christmas
If you plan on visiting Disneyland anytime during September through the first week of January, you will want to watch Nightmare Before Christmas. Since 2001, Haunted Mansion transforms into Nightmare Before Christmas every year. Trust me when I say you will want to watch this one if you haven't before. The holiday version can be confusing if you do not know the story. I learned the hard way… But after watching, it makes sense now!
Tomorrowland
Toy Story
One of my favorite Disney/Pixar movies is Toy Story. While this movie is not a necessity to understand the ride in Disneyland called Buzz Light Years Astro Blasters or the ride Toy Story Mania in California Adventure, in my opinion, it is definitely worth watching anyway.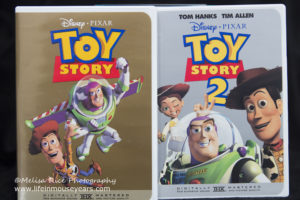 If you are interested in getting all 4 movies on blu-ray, you can find the set here.
Star Wars
Any of the numerous Star Wars movies will work here for the Star Tours attraction in Disneyland. However, I am partial to the original trilogy that came out in 1977 (Star Wars: A New Hope), 1980 (Empire Strikes Back), and 1983 (Return of the Jedi).
Now that Star Wars Galaxy's Edge is open, any of the Star Wars Movies would be great to watch before you go.
Finding Nemo
Released in 2003, Finding Nemo became widely popular. If you haven't seen this movie, you will want to before heading on to the Finding Nemo Submarines. However, you will want to avoid the attraction if you have claustrophobia.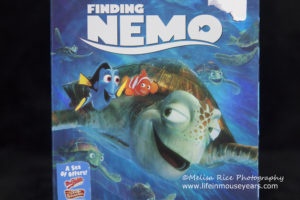 Tip: If you have Claustrophobia or a disability that prevents you from doing stairs, ask a Cast Member about another option to view the attraction. They have a room with a television screen and sound so that you can still experience the attraction.
---
California Adventure
Next, let's see what movies you need for California Adventure.
The Little Mermaid
In 1989, The Little Mermaid came out to theatres. This animated movie is a wonderful film to check out before going under the sea. The attraction in California Adventure is called Little Mermaid Ariel's Undersea Adventure.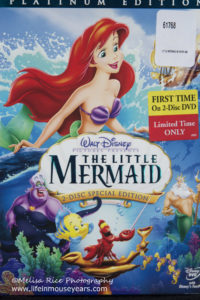 Cars Land
Cars
The first Cars (Single-Disc Widescreen Edition)
movie was released in 2006. This movie is full of laughs. (I love Puns). Definitely, a must watch before you go because not only are there numerous rides based on the movie, but there is a whole land dedicated to the Cars movies.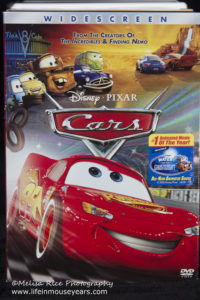 Bug's Land Now Closed
A Bug's Life
In 1998, A Bug's Life was released and we humans found out what it was like to be a bug. Another movie that has an entire land dedicated to the movie, A Bug's Life is another one not to miss before your trip.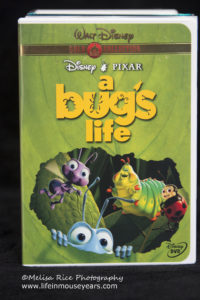 ---
Pixar Pier
Incredibles
In 2004 Incredibles, an animated superhero film was released to theatres. Incredibles is a cute film to watch. At the moment, Disney is re-theming an area in California Adventure. There will be a roller coaster themed after this movie and it will be called The Incredicoaster.
Inside Out
Back in 2015, Inside Out was released by Pixar. This movie shows all the different emotions that people have but in the form of characters that are inside of your head. This is a great movie to watch before you head to California Adventure. There is an attraction and a shop based on this movie.
Toy Story 2, 3, or 4
In Pixar Pier, there is an attraction called Toy Story Midway Mania. In addition to that attraction, there is now Jessie's Critter Carousel. As a result of Jessie's character being a part of both of these attractions in California Adventure, I would recommend watching at least Toy Story 2. (After the original of course. hehe) Toy Story 3 and 4 are great to watch as well if you are able to.
---
In Conclusion
There are so many movies that you can watch, before your trip to Disneyland. Some animated, some live action. Besides being entertained together as a family by watching these movies and getting familiar with the stories and characters. But it can also help build up excitement for your up and coming trip!
Questions and Comments?
I hope that you enjoyed today's post Movies to Watch Before Visiting Disneyland. If you have any questions or comments, please feel free to make them below. I would love to help!
Thanks for stopping by Life in Mouse Years!

Disney has some wonderful LionKing items that you can purchase! Check them out here!