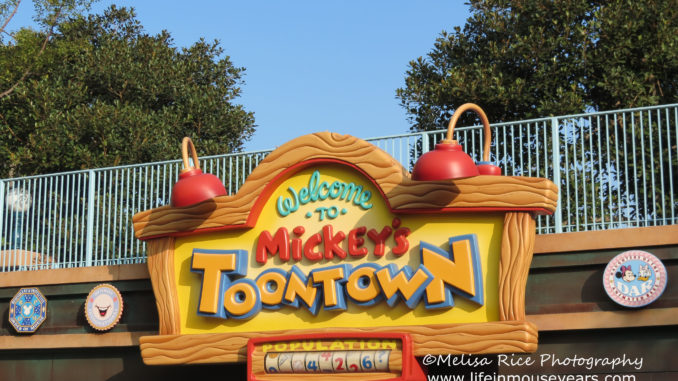 Today I would like to tell you about Mickey's Toontown in Disneyland. It is a land that is not just for kids. Although there are a lot of kids around this land, there is a lot for adults to discover here too!
Discover Mickey's Toontown in Disneyland
Mickey's Toontown in Disneyland opened January 24, 1993. It is a cartoon town where you can see Mickey and Minnie's houses, climb, go in and explore just about everywhere in this land. And you can ride attractions, shop and eat here too!
---
---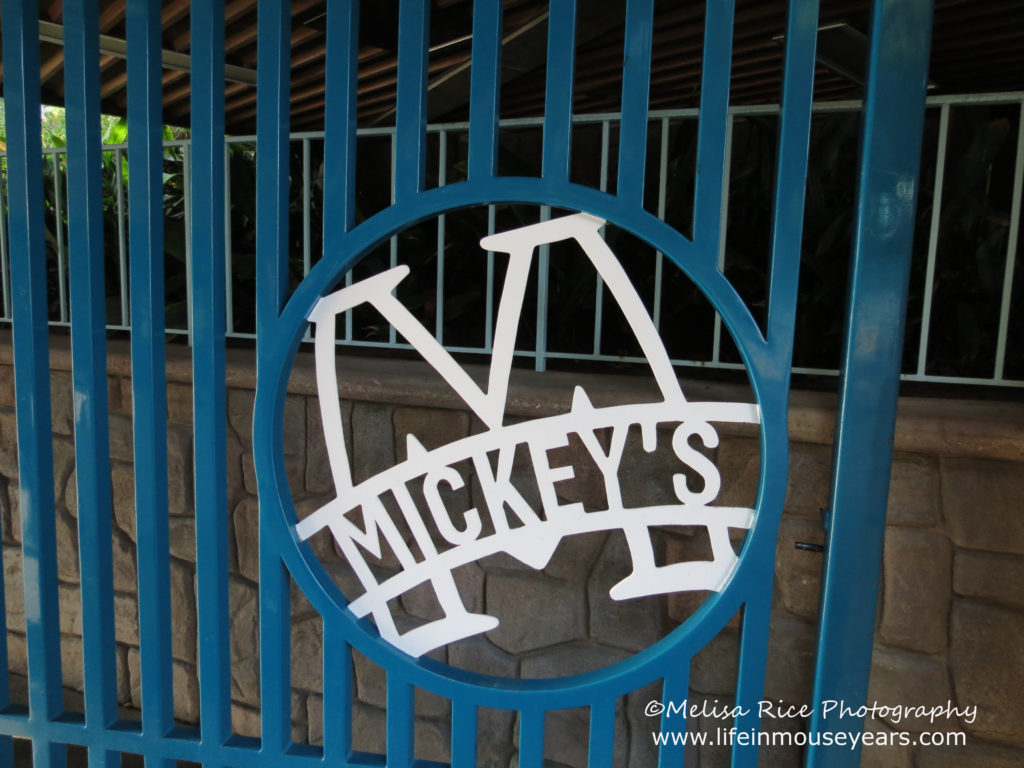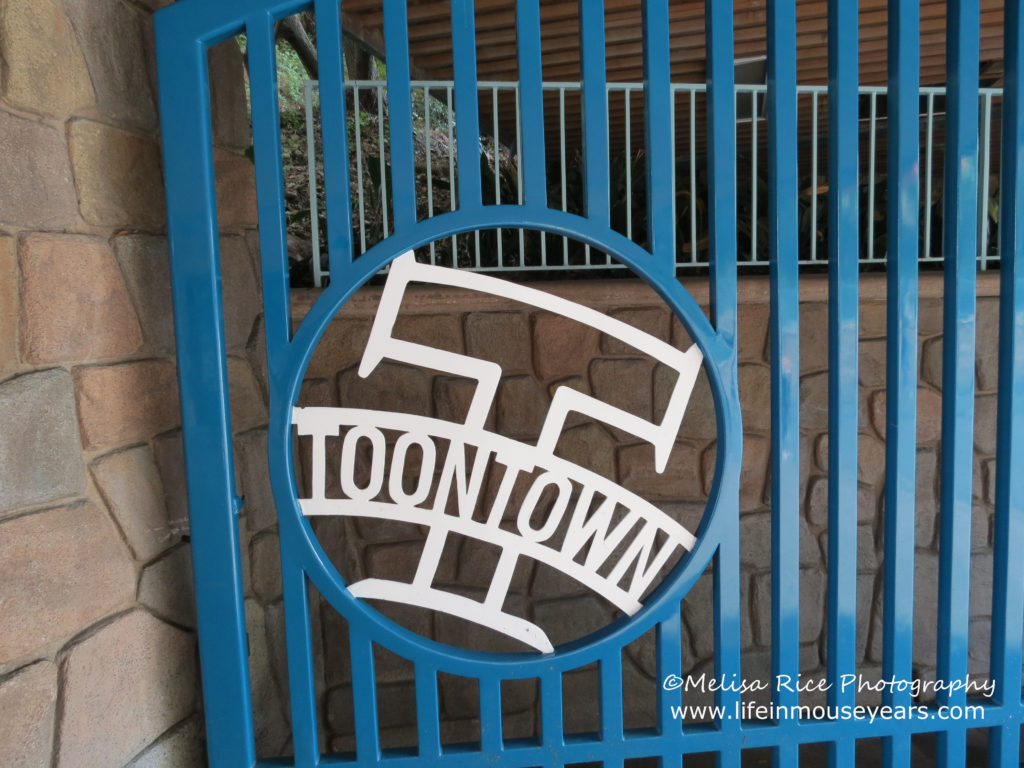 In Mickey's Toontown, not one of the buildings has straight lines. They are all designed to be curvy/puffed looking. Just like in a cartoon!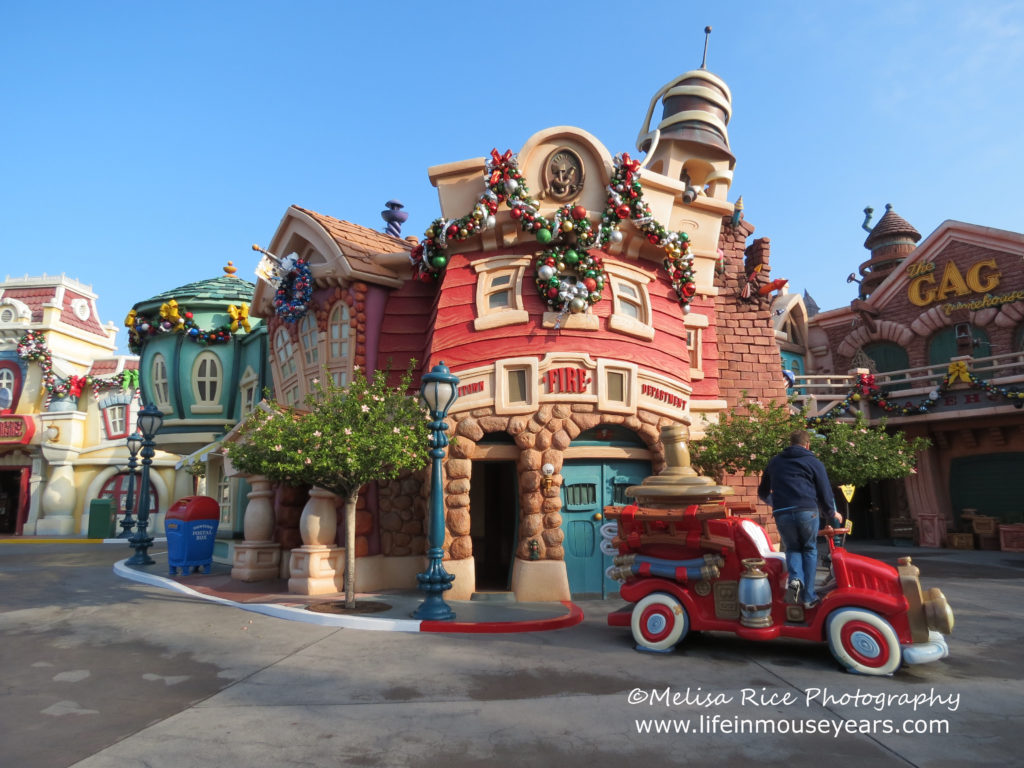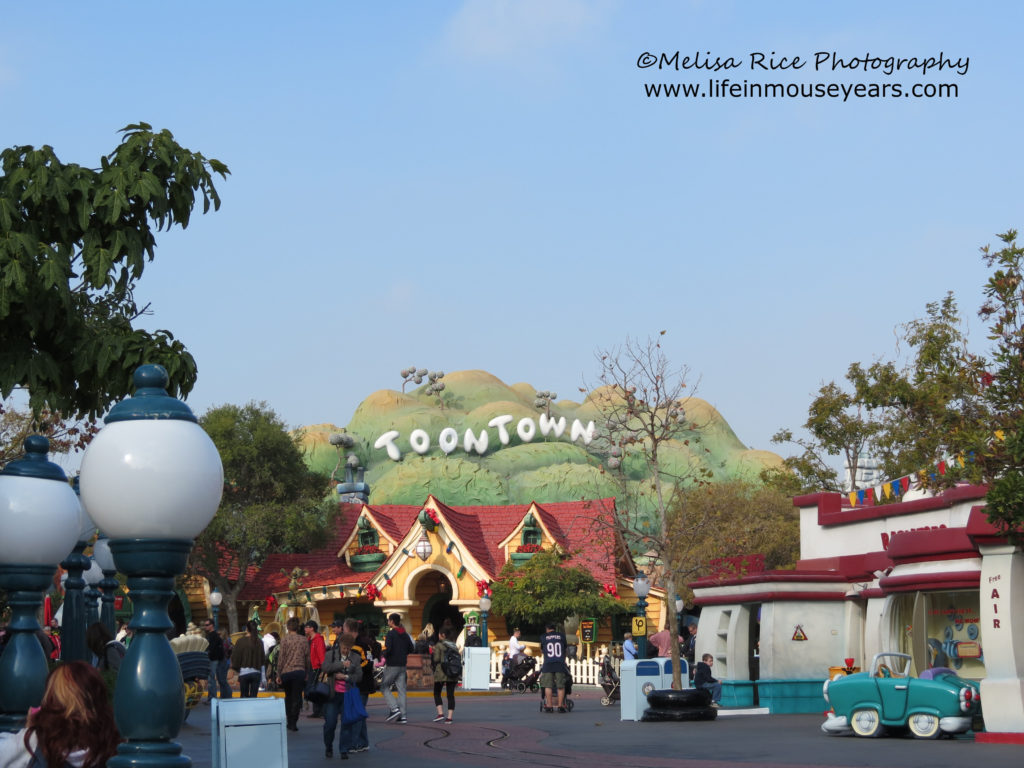 First
The first thing to discover in this land is Roger Rabbit's Cartoon Spin. This attraction is based on the 1988 movie titled Who Framed Roger Rabbit. In this attraction, you take Bennie the Cab through Toontown. It is one wild trip! While you are on this attraction, you are able to take the wheel that is in front of you and spin your cab as much or as little as you like. The line for this attraction as you wait is heavily themed. It will definitely keep you entertained while you wait.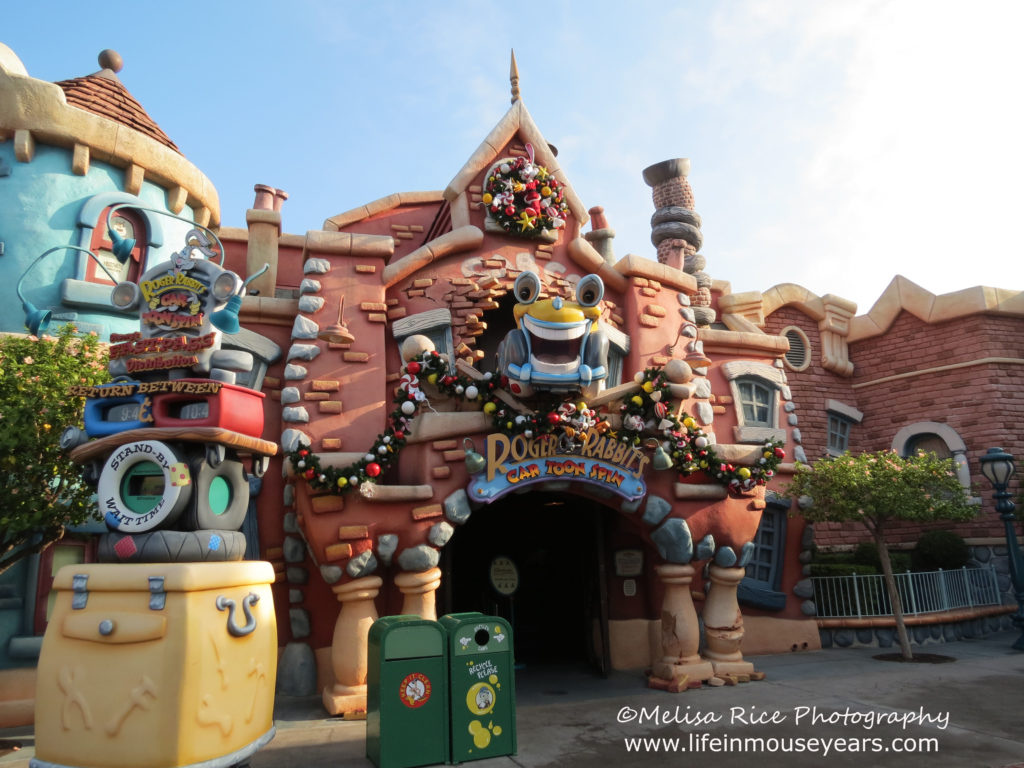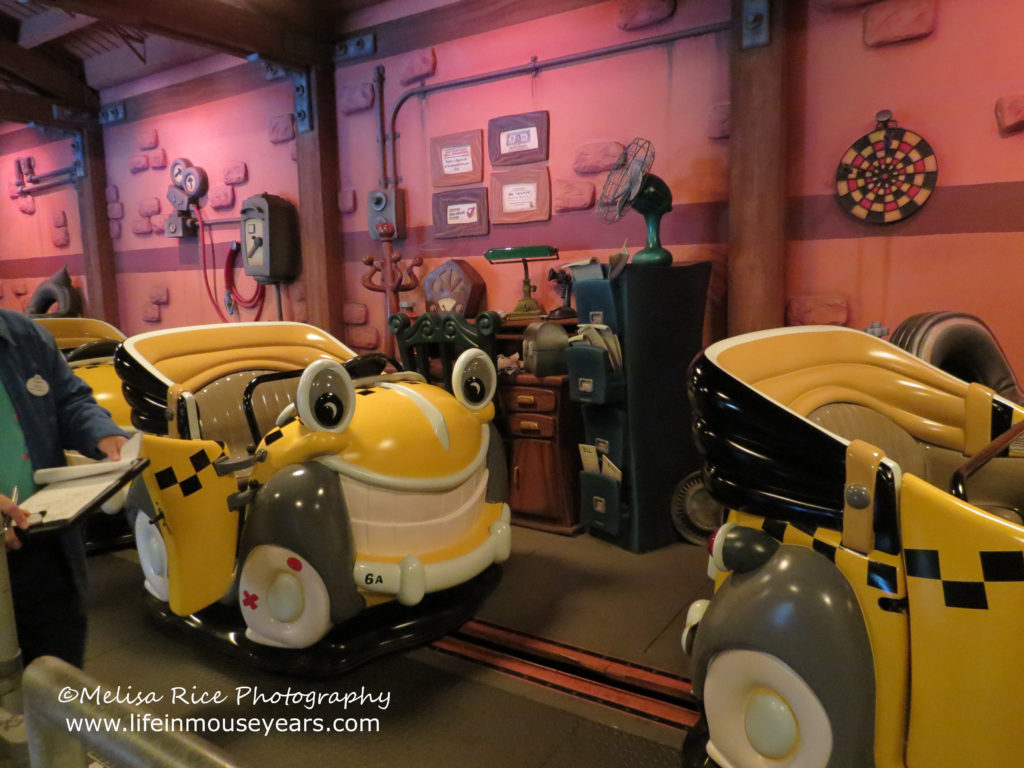 Gadgets Go Coaster
Another ride in this land is Gadgets Go Coaster. It is more geared towards kids (in other words, not as big of a thrill) but, adults can ride it too! This rollercoaster is based on the character from the Chip and Dale's Rescue Rangers cartoon that was popular in the late eighties.
Houses
In addition to the rides, there are numerous houses that you can go into and play around. These are geared for the young ones… But, if you like, it is fun to take a peek inside of these places at all the designs and themes. There is a lot of creativity here.
There is Chip n' Dale's Treehouse, Donald's Boat, Minnie's House, Mickey's House (you can meet Mickey at the end), and Goofy's Playhouse.
At Goofy's Playhouse, outside there is a playground that your kids can run, jump, climb, slide and hide inside of all sorts of props and play equipment. Also, don't forget to check out the inside of Goofy's house. Oh! Goofy has a garden for you to check out too!
Mickey's Toontown has buildings and streets for you to walk by, in, and through. This is so much fun! For any age! There are buttons to push, doors to open, a dynamite plunger to push, mailbox slot to open, etc.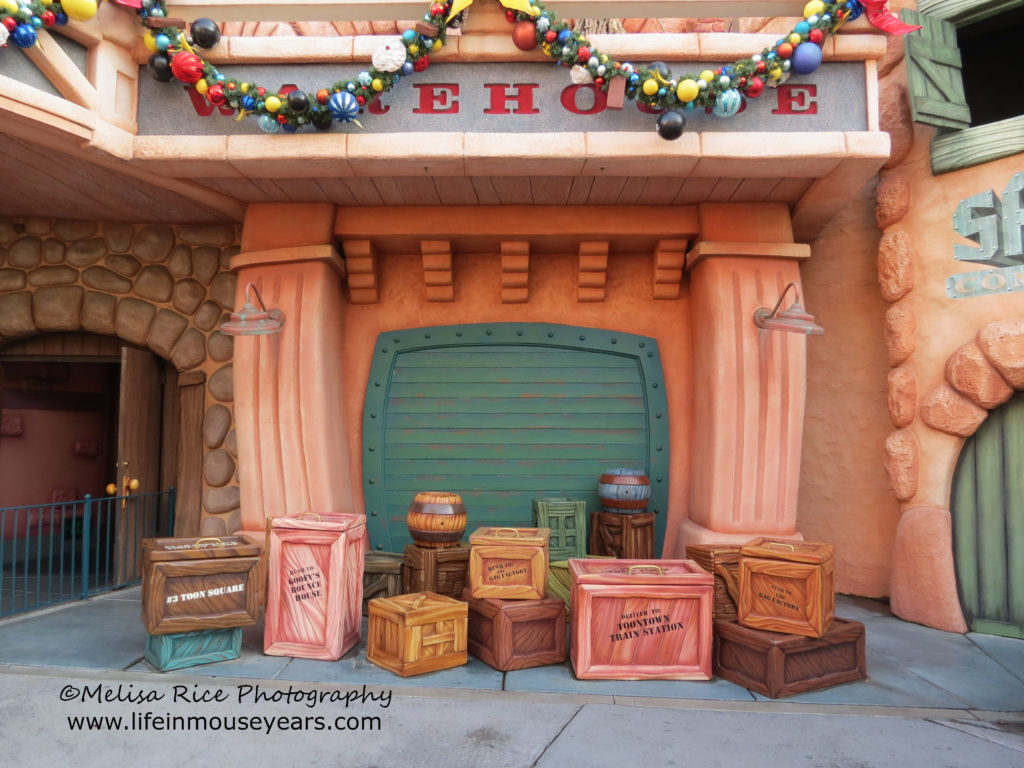 There are so many things to discover here. When you do, things happen.
Take for instance the dynamite plunger. It is in front of the firework factory. When you press it down…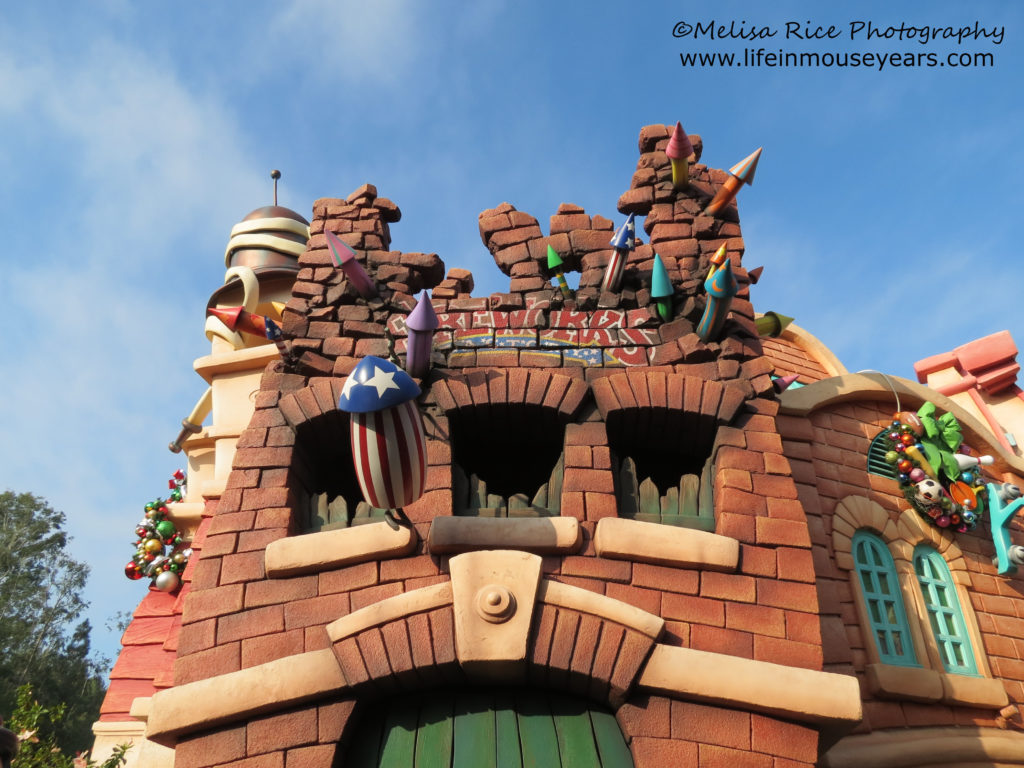 Fireworks go off! While they are not real ones, however,  the sounds and smoke from fireworks come from the building up above you.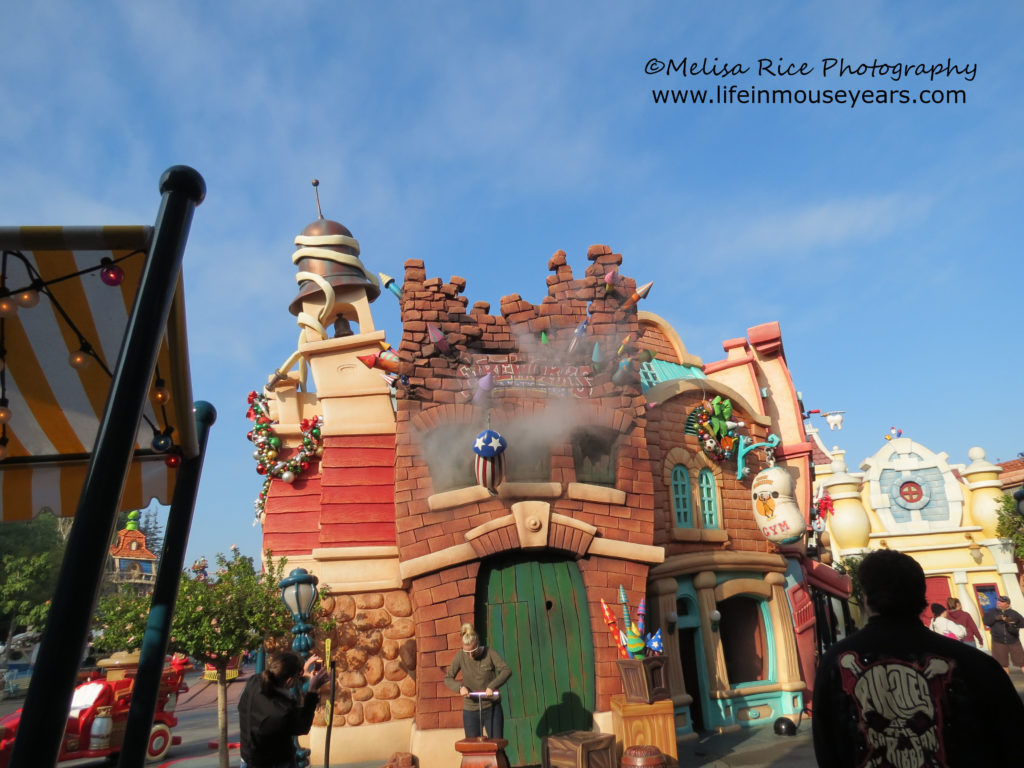 Mickey's Toontown also has a dog pound. You can go inside and try to escape through the bars. (As a result, this makes for a nice photo op.)
There are tons more things to do and see in this wacky cartoon world. Don't be shy when you are roaming this land.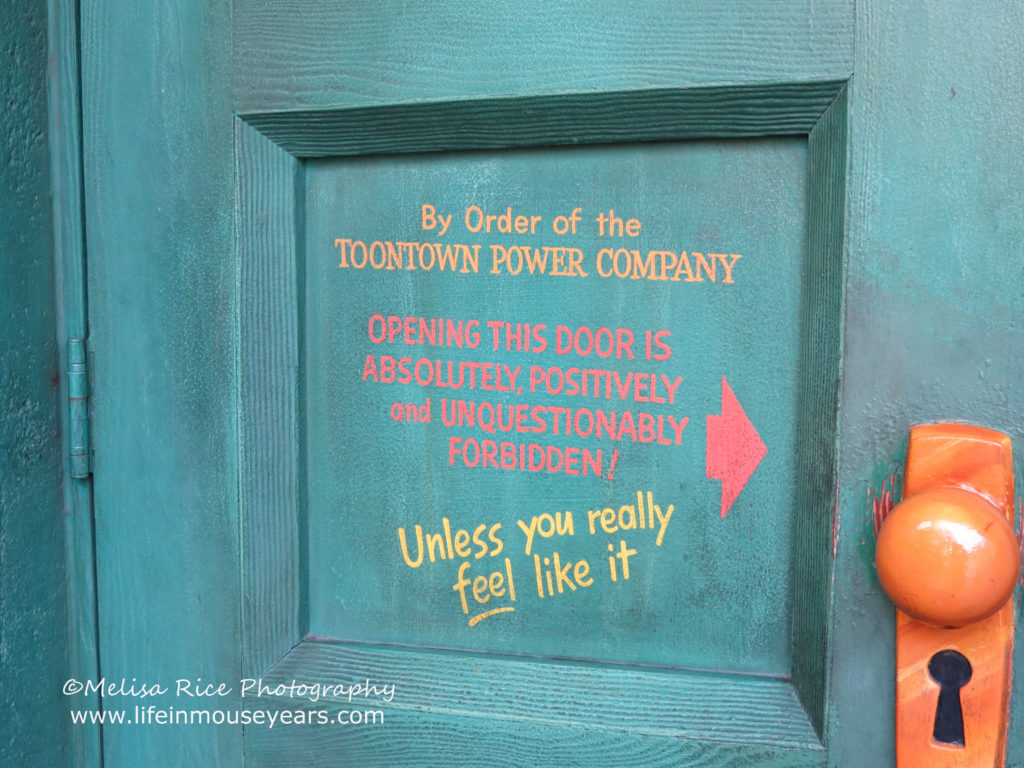 Shops
Mickey's Toontown has two shops in this land. They have a lot of assorted items that are unique to this land. Don't miss it!
Food
Lastly, I would like to mention the food. There is not a ton of options here. But, if you feel like a hot dog, pizza, turkey sandwich, salad or snacks, then you can get those at one of the three dining locations that are in this land.
In Conclusion
Next time you visit, be sure to spend time exploring this land. There are so many things to discover here.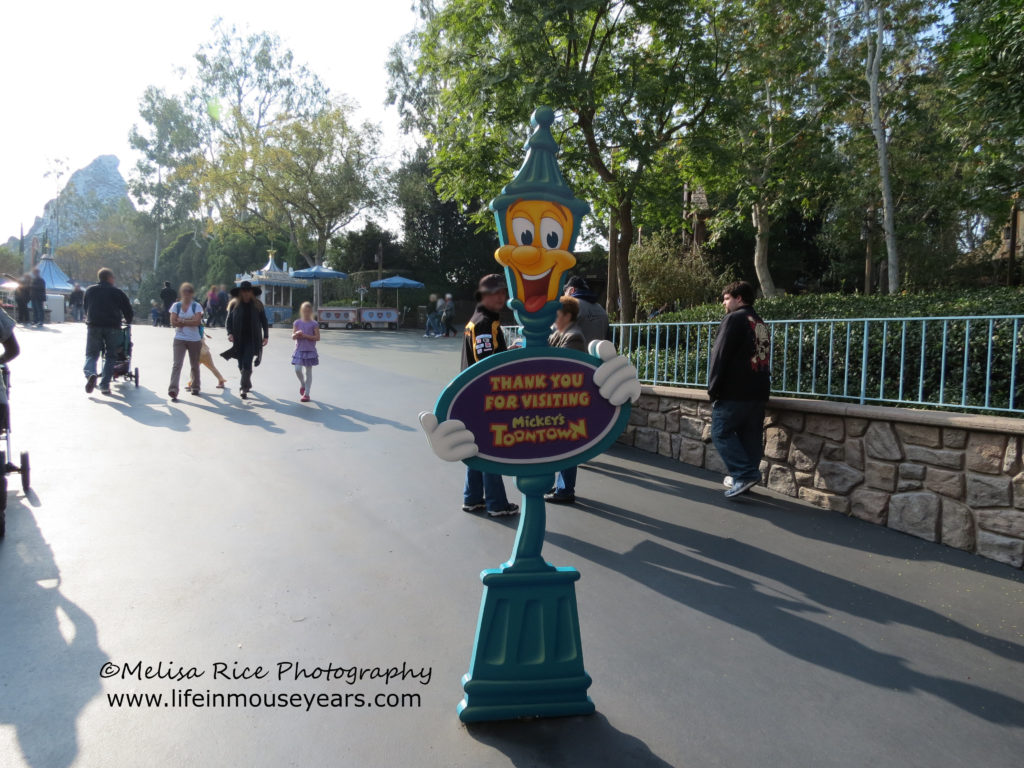 Questions or Comments?
I hope you enjoyed today's post. If you have any questions or comments, please feel free to leave them below.
What would you like to see here?
Is there anything you would like to read about here at Life in Mouse Years? Let me know in the comments below! I would love to help!
Don't forget to sign up!
If you would like to stay up to date on new posts that come available, please sign up to receive email updates!
For more information visit Disneyland's official website here.
Thanks for stopping by Life in Mouse Years!
---
---