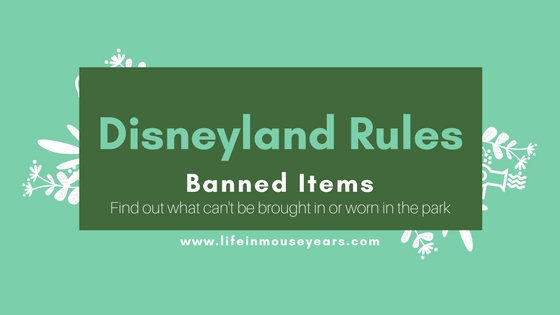 Knowing what to bring with you on a Disney vacation can be helpful. But do you know what you can't take with you inside of Disneyland? Whether you have visited before or you are going for the first time, you need to know what is not allowed to help with your enjoyment of your trip. Today I am going to talk about Disneyland rules, what items cannot be taken into the parks and also what the dress code is.
Disneyland Rules-Banned Items
First, I would like to start with some of the general rules of Disneyland. Some of these are common courtesy that is lacking in a lot of places nowadays. However, Disneyland is a family resort and I for one am happy that they attempt to keep the atmosphere as family-friendly as possible. Therefore, please take these Disneyland rules into consideration while you visit the Happiest Place on Earth to keep it the Happiest Place on Earth!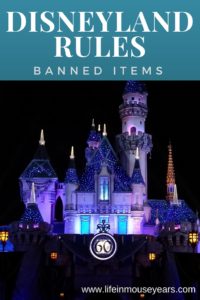 Use Common Courtesy
Disneyland asks that you show common courtesy to other Guests and to the Cast Members. This includes NOT doing these following things:
Running.

Profanity.

Illegal activity.

Disruptive or offensive behavior.

Unsafe behavior.
Wear Proper Clothing
First of all, be aware that (according to the Disneyland website) Disney reserves the right to refuse entry to the park or will kick out anyone that they feel are wearing inappropriate attire or clothing that could be distractive of other's experience at the park.
---
---
To help with not getting turned away, follow these basic guidelines:
Wear shirts and shoes at all times.

Keep any tattoos hidden that have questionable language or designs.

Do not wear any clothing that drags on the ground. (For your safety. In addition to people stepping on it, there are stroller wheels and electronic conveyance vehicle wheels.)

Unless you are under the age of 14, do not wear a costume. (Special guidelines for Halloween parties and runDisney.)

Do not wear a mask. Exceptions are if it is for medical reasons. If a child is wearing, they must be able to see out. (This includes peripherally.) And their eyes must be visible to others.
For more information go to Disneyland's Park Rules here.
If you follow these basic Disneyland rules, then there really shouldn't be an issue.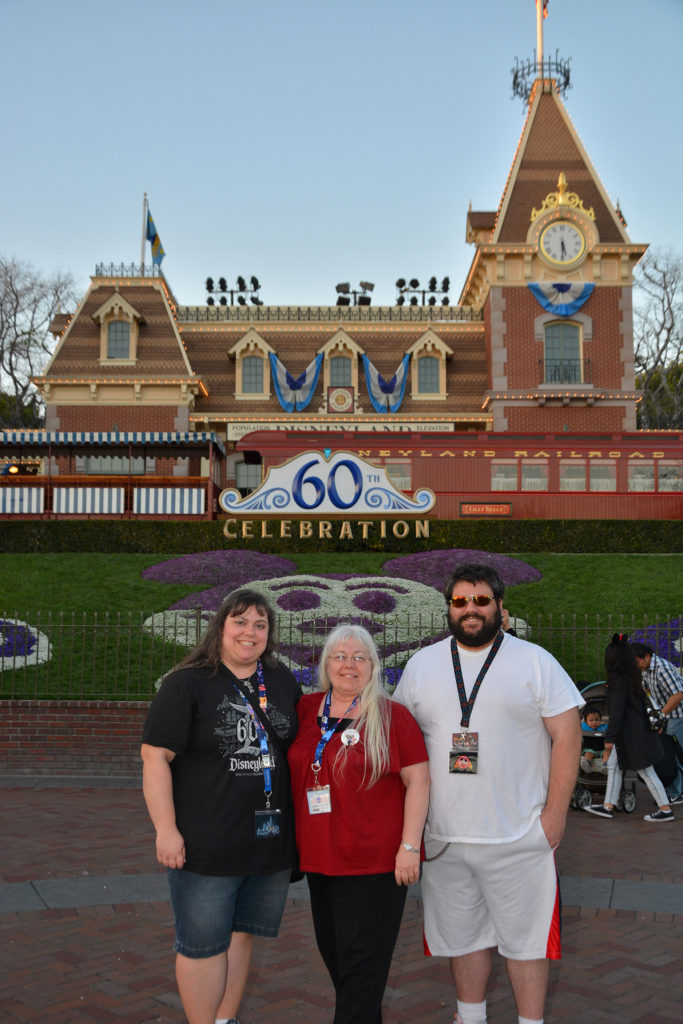 Smoking
Take note if you are a smoker in any form, including cigarettes, e-cigarettes, vaping, or anything that creates vapor or smoke, you can only do these things in the designated smoking areas only. Smokers are not permitted to roam the park while participating in these activities.
Banned Items
Now to discuss what items are banned. First of all, Disneyland has checkpoints you have to go through before you enter Downtown Disney and the Disney Esplanade. (The middle area between Disneyland and California Adventure.)
Disney may check all persons, bags, packs, clothing and other items. For example, strollers and any mobility vehicles (wheelchairs, ECV's). Also, they may decide to not allow some bags, packs or other items into the park. Disney will also have you go through a metal detector as well. Disney Cast Members doing bag checks may seem nerve-wracking. At least for me, it is a little. (It is not bad. I just worry about everything. 😉 ) Course I haven't flown in a plane since 2000, so to any of you frequent flyers, this is a breeze in comparison.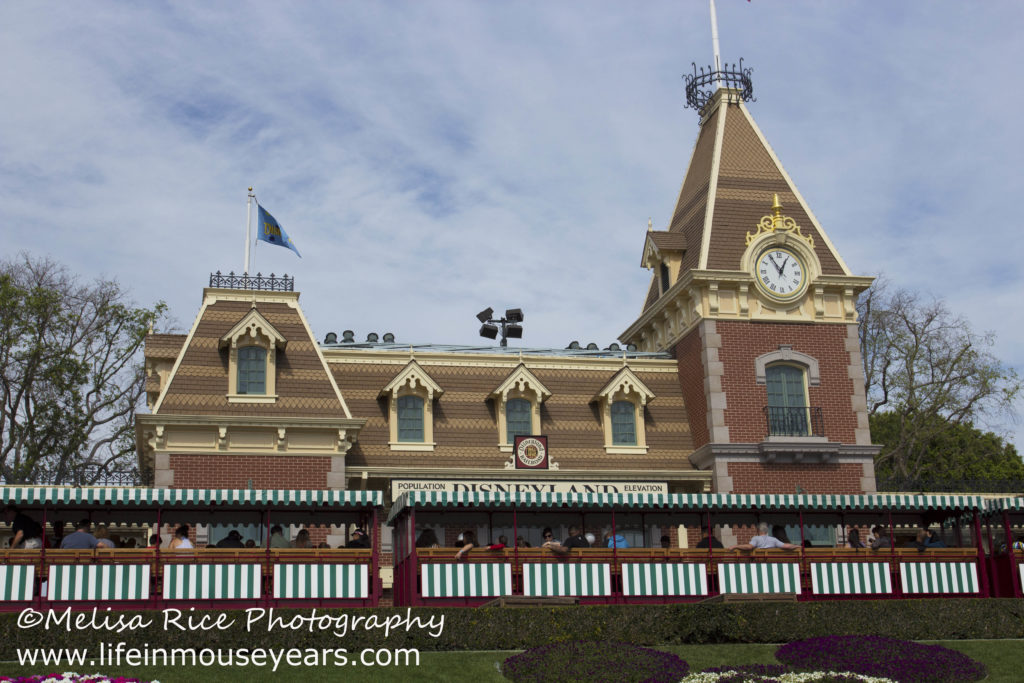 Prohibited Items
Presently, these are the items that are not allowed into the park. Some are obvious, and there may be some not so obvious.
No:
Weapons of any kind or anything that resembles a weapon. This includes any toy items.

Drones, skateboards, shoes with wheels built-in, scooters, and inline skates.

Illegal substances

Alcoholic beverages or Marijuana

Suitcases, coolers or bags either with or without wheels, that are bigger than 24' long by 15' wide by 18' tall.

Wagon or trailers that are pushed or pulled by ECV, wheelchair, stroller, or by a person.

Personal strollers that are bigger than 36' by 52'.

Mobility devices on wheels that exceed 36' by 52'. Must have no less than three wheels. It also must be able to stand on its own when not in use. Also, take note that these devices must be used at a walking pace.

Folding chairs.

Glass containers of any kind. (The only exception is small jars such as baby food jars.)

Selfie sticks. According to the Disneyland website, they consider all items "hand-held extension poles for camera's and mobile devices" to be selfie sticks.

Large tripods.

Animals of any kind unless they are an approved service animal. Disneyland's example is "dogs or miniature horses".
Miniature horses??? I took a double-take on this one. I also had to look it up on Google. It totally is a thing. Cool! Do be advised that any service animal has to be leashed or harnessed and in the owner's control at all times. In addition to all that, they may not be allowed on certain attractions due to the experience.
Finally, Disney may ban any items that they deem to be harmful or disruptive.
Whew. Is that a list or what? But we made it through.
For more information or for Disneyland's official list of banned items or activities, you can find it on their official website here.
In Conclusion
All things considered, there may be a lot of items banned from the Disneyland Resort, however, it is for your safety and the safety of others around. As long as you follow these Disneyland Rules then you shouldn't have any issues when you visit the park.
Questions or Comments?
If you have any questions or comments on today's post-Disneyland Rules-Banned Items, please feel free to leave them below. I would love to help!
Thanks for stopping by Life in Mouse Years!