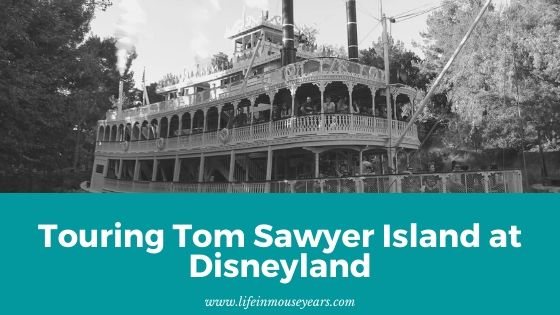 Touring Tom Sawyer Island is a great way to spend time away from the crowds of Disneyland. This area is one of my favorite places to take a breather and enjoy the views. Today, I would like to share some of these places with you, including photos! 
Touring Tom Sawyer Island at Disneyland
I know that I have shared before about Exploring Pirates Lair on Tom Sawyer Island, however, there are so many things to see on this island, that I thought I would share some more with all of you. It truly is a nice and peaceful spot in Disneyland.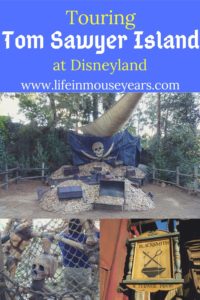 Views of New Orleans Square
First on the list for Touring Tom Sawyer Island is the views of New Orleans Square. Once you take the raft over to Tom Sawyer Island, take a right on the path. This takes you to the main building that you see on the island.
From this area, you can see Frontierland and New Orleans Square. This includes the boats and canoes that go by on Rivers of America.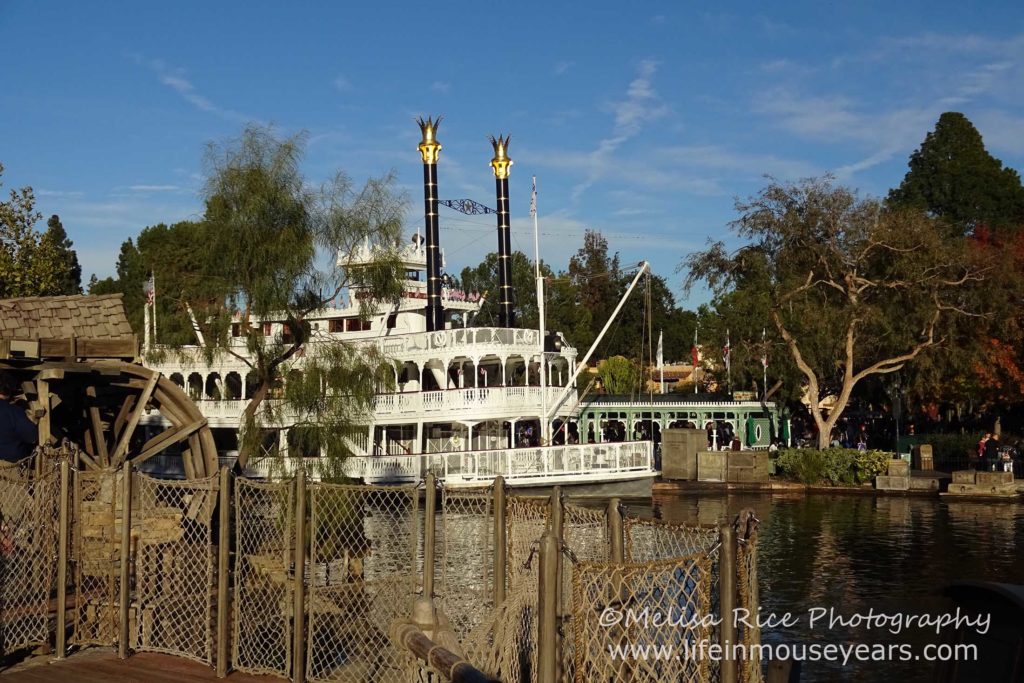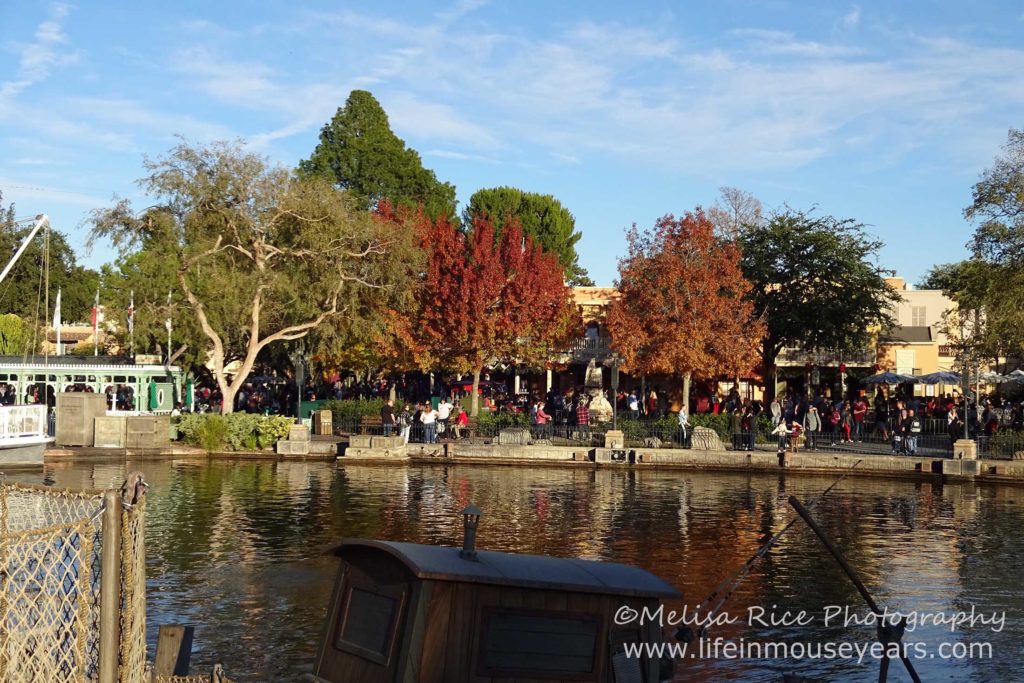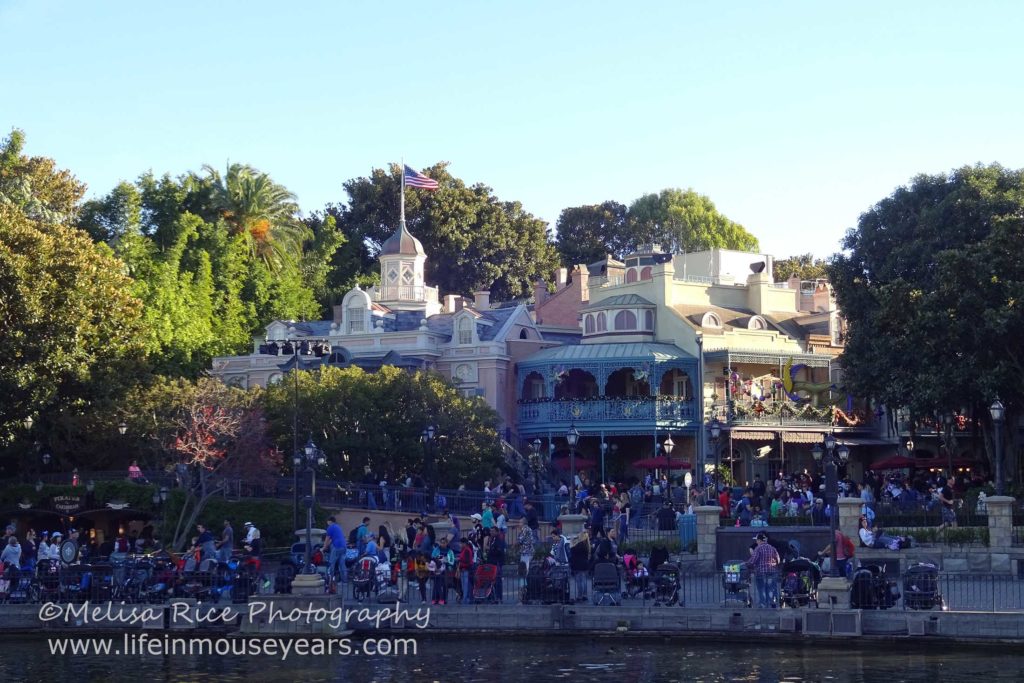 See the Mark Twain Riverboat and Sailing Ship Columbia 
Second, on the list for Touring Tom Sawyer Island is seeing the Mark Twain Riverboat and Sailing Ship Columbia sailing by the island.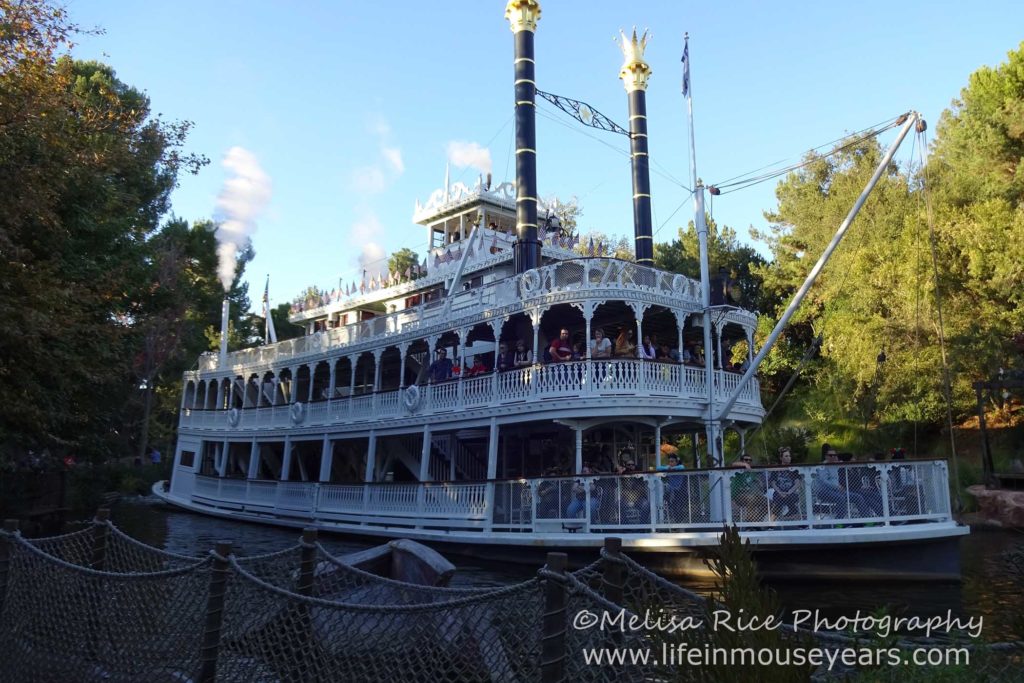 Being that these ships sail around the island, both the riverboat and the Columbia can be seen from multiple spots on the island.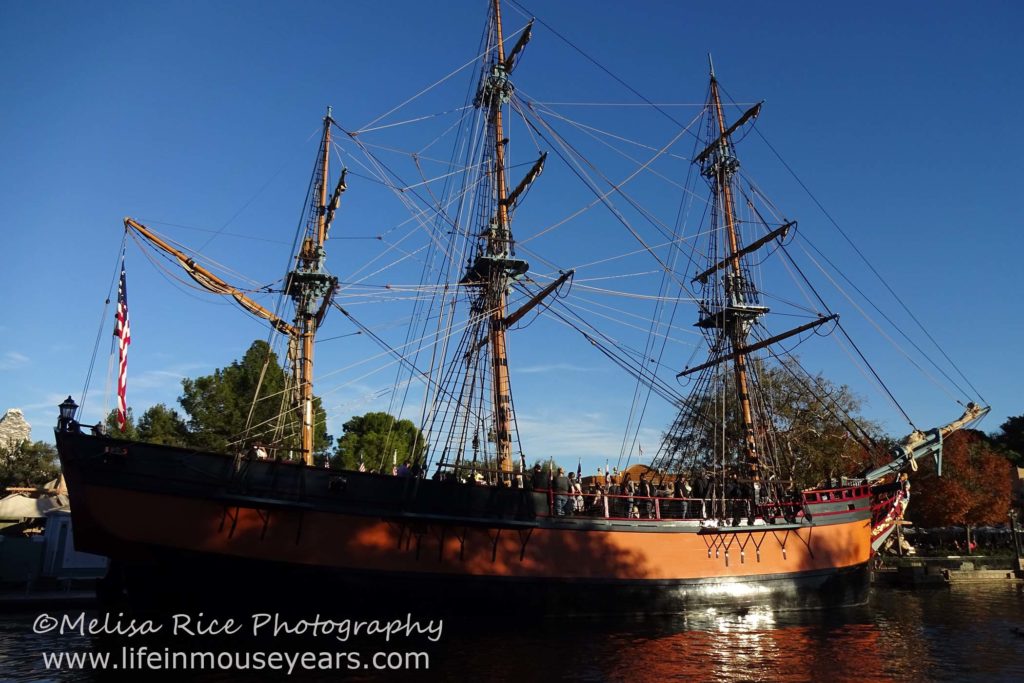 Check Out the Laffite's Building
Next on Touring Tom Sawyer Island is to check out Laffite's building. This is the main building that can be seen on Tom Sawyer Island.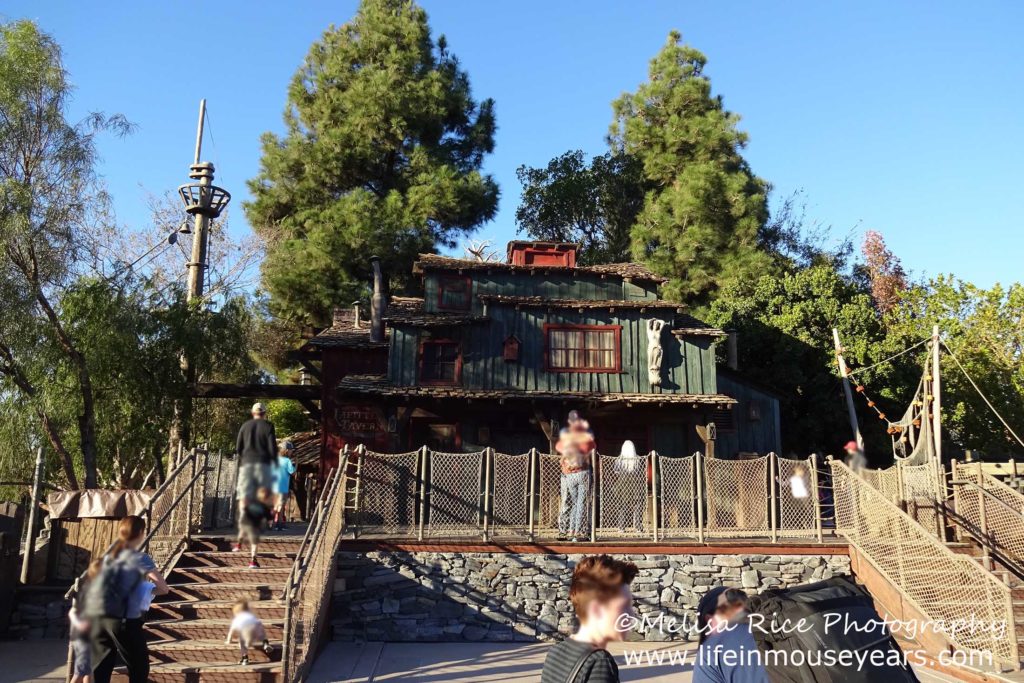 There is a place to stow yer weapons while you explore the island.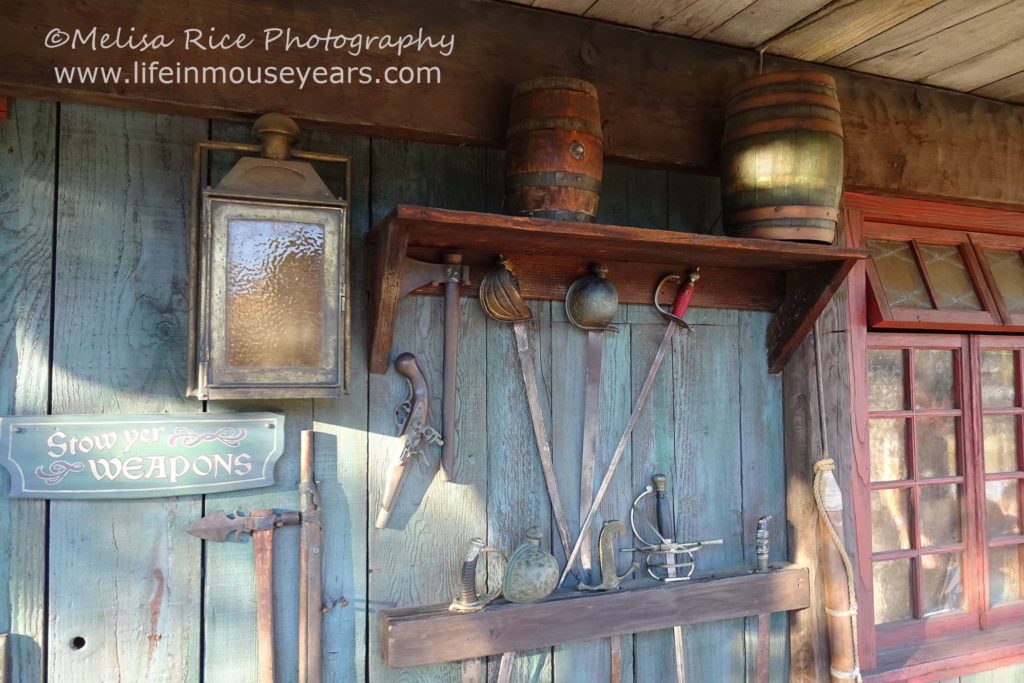 As well as some interesting crates.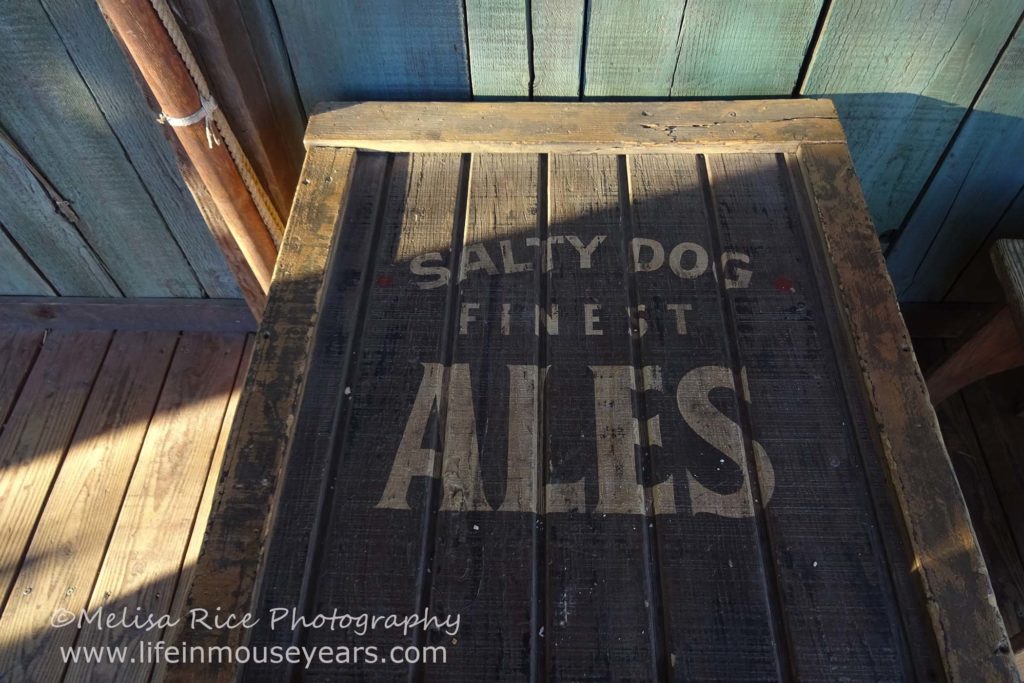 Check out some Star Wars items online at shop Disney!
Blacksmith Building
As you continue along, there is a blacksmith building. This is themed after the Pirates of the Caribbean movie.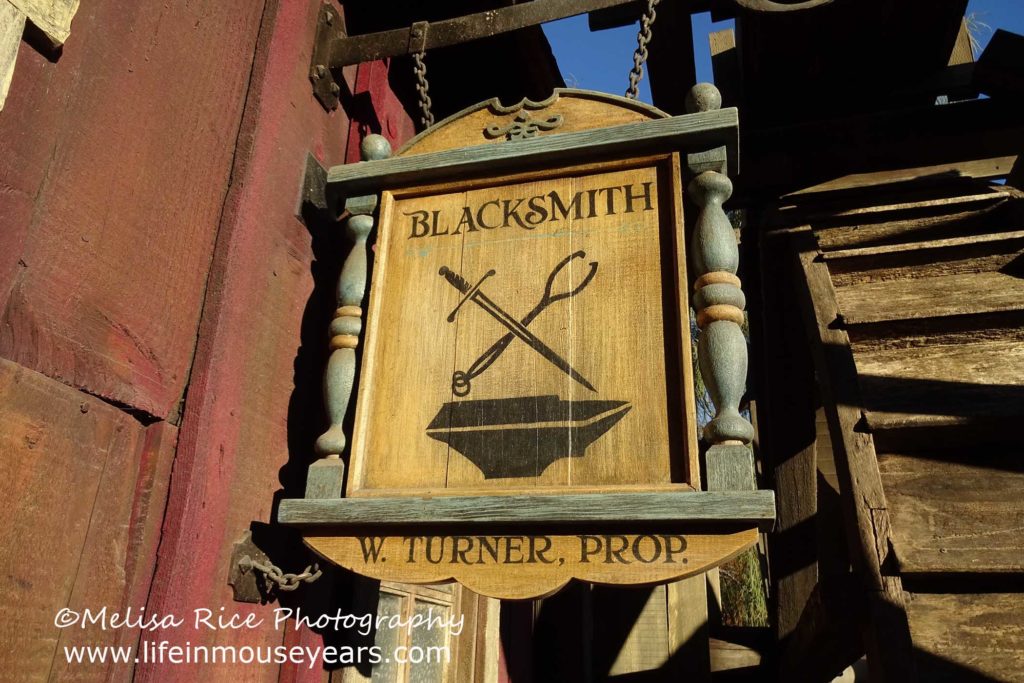 On the inside of the building, there is a wheel that turns just like in the movie.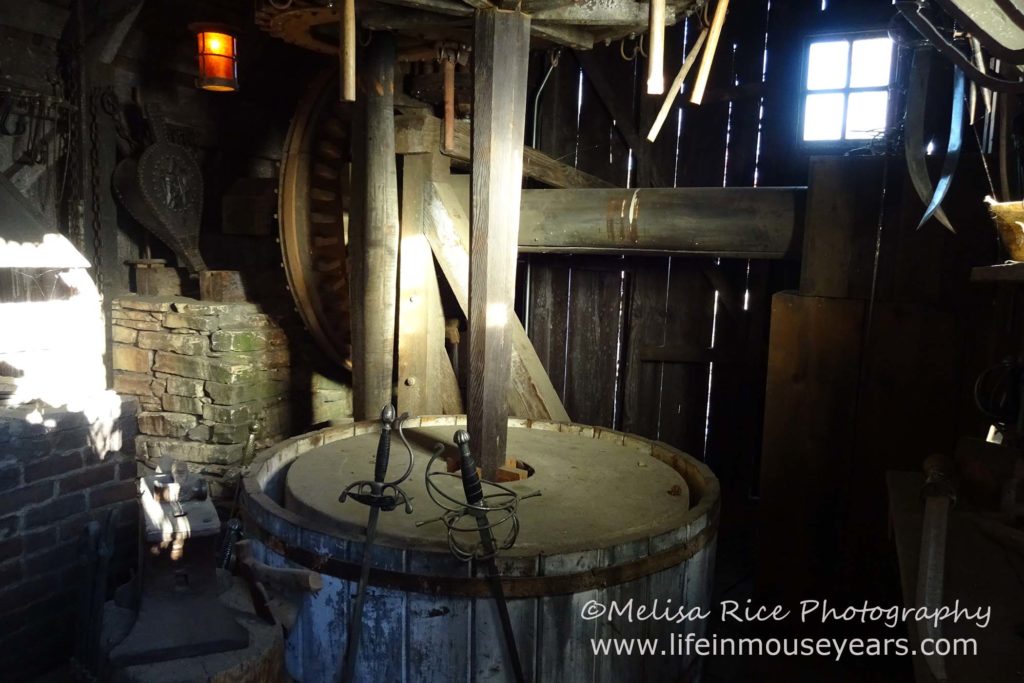 Lost? Signs and Maps
Another thing to see while Touring Tom Sawyer Island is the signs and maps that help you find your way along the island. There are a lot of different pathways that go all over the island. But don't worry, the maps will help you out.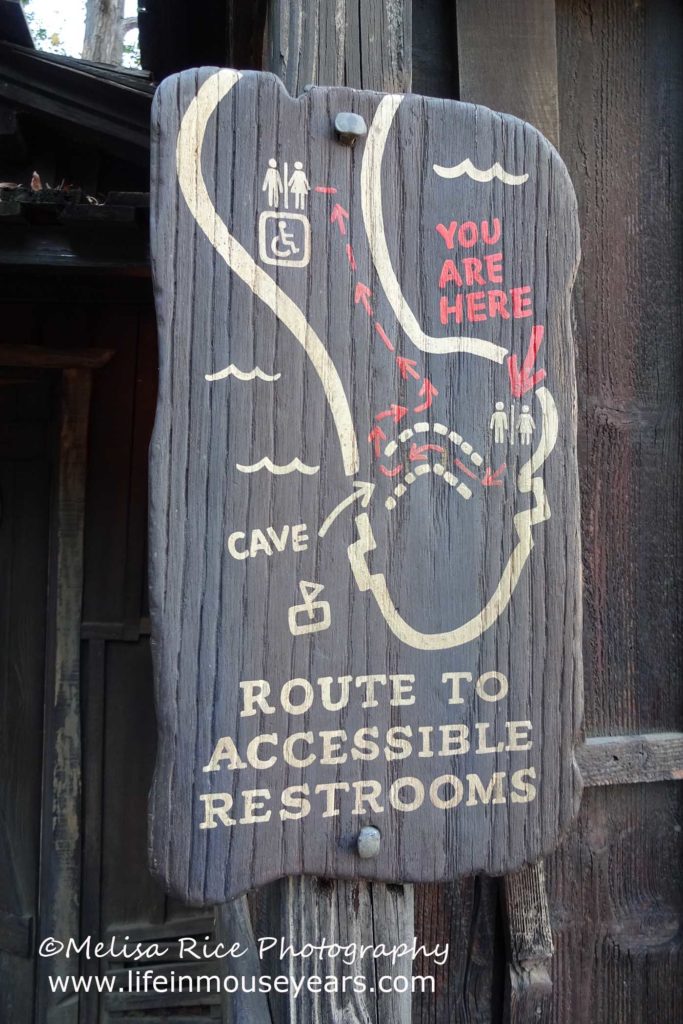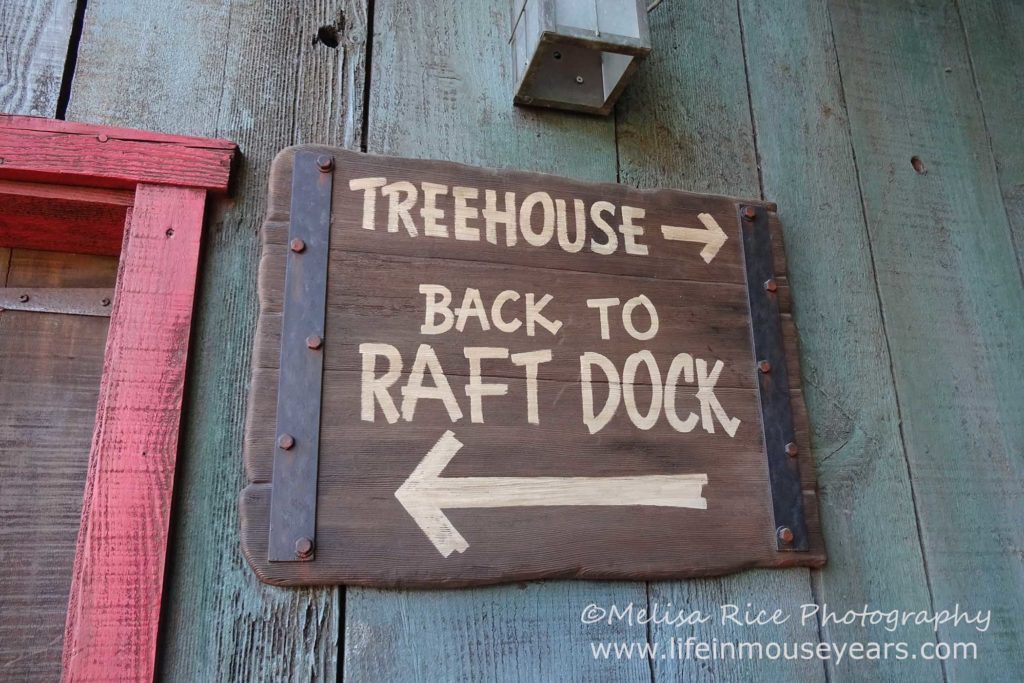 Caves
Next on the list of Touring Tom Sawyer Island are the caves. There are a couple of caves on the island. The main one is called Dead Man's Grotto.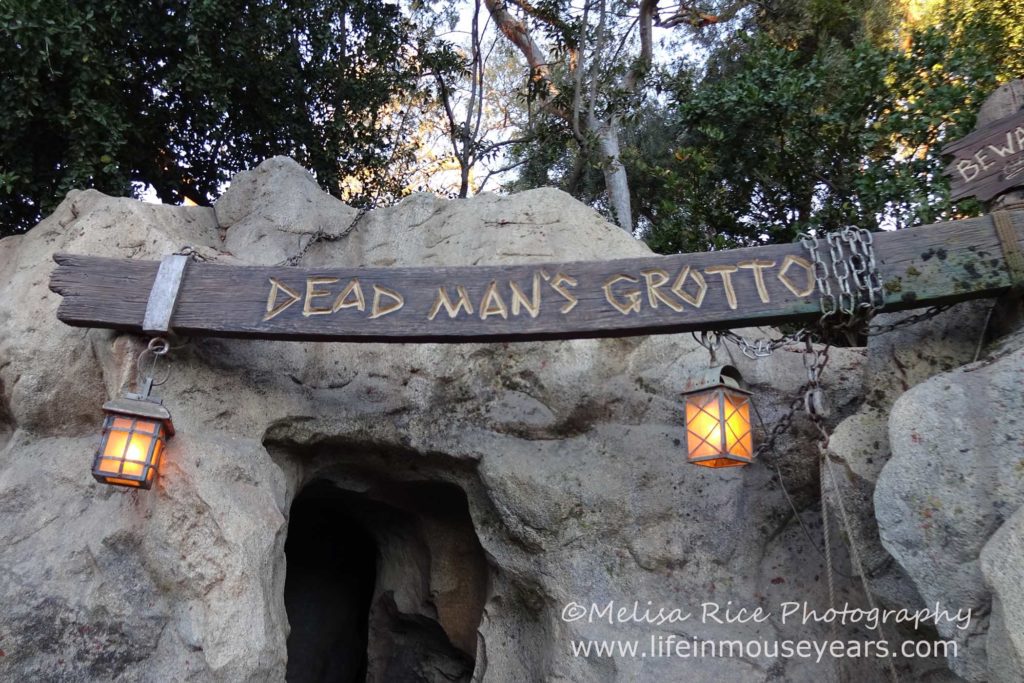 Inside this cave, are props and scenes that tell part of the story from the Pirates of the Caribbean movies. For example, there is a chest that belongs to Davy Jones. If you reach out and touch it, the lighting changes and you can hear Davy Jones talking. Also, you can hear and feel his heart beating if you keep your hand on the chest.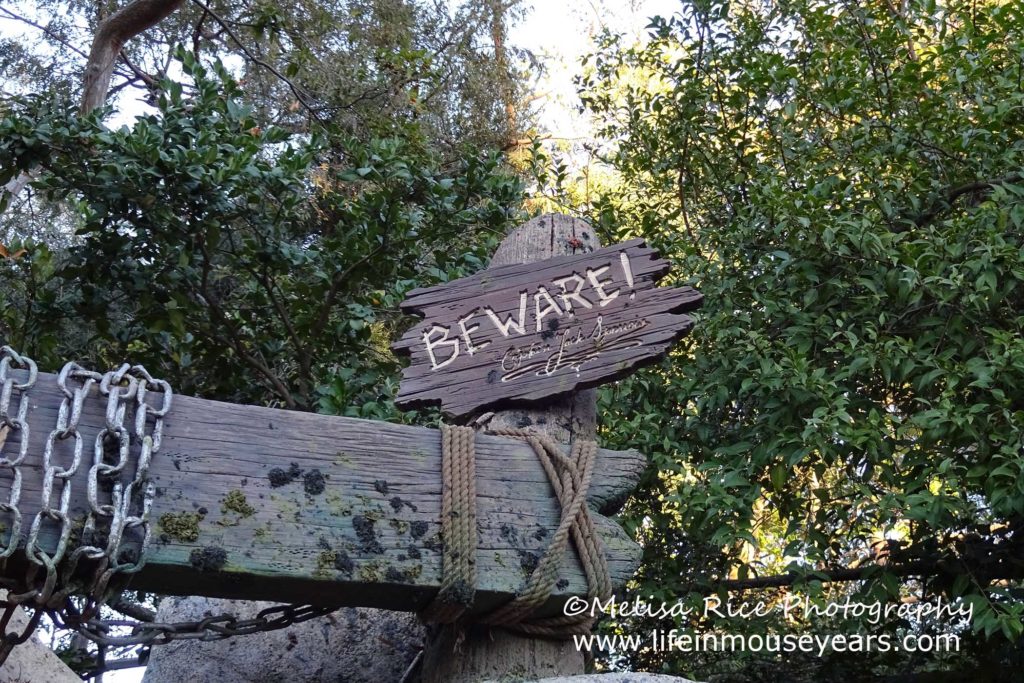 Another fun thing to do is to reach for a gold bar that is in another part of the cave and see what happens next.
The other cave is a lot smaller and more difficult to maneuver. But if you are not claustrophobic like I am… then give it try! Or just send the littles through.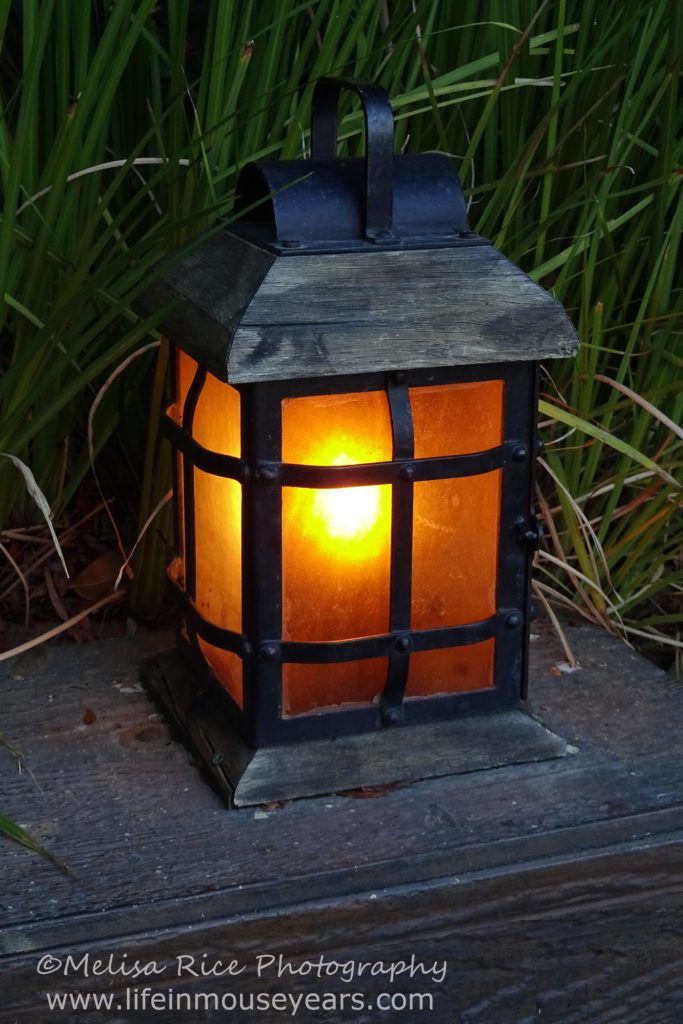 Pump the Water to Find What is Inside
Next on Touring Tom Sawyer Island is to use the pumps to see what is inside the water hole. If you have some small ones that need to expend energy… have them get their workout in and pump the water out. Once the water is gone, you can see what is hidden inside.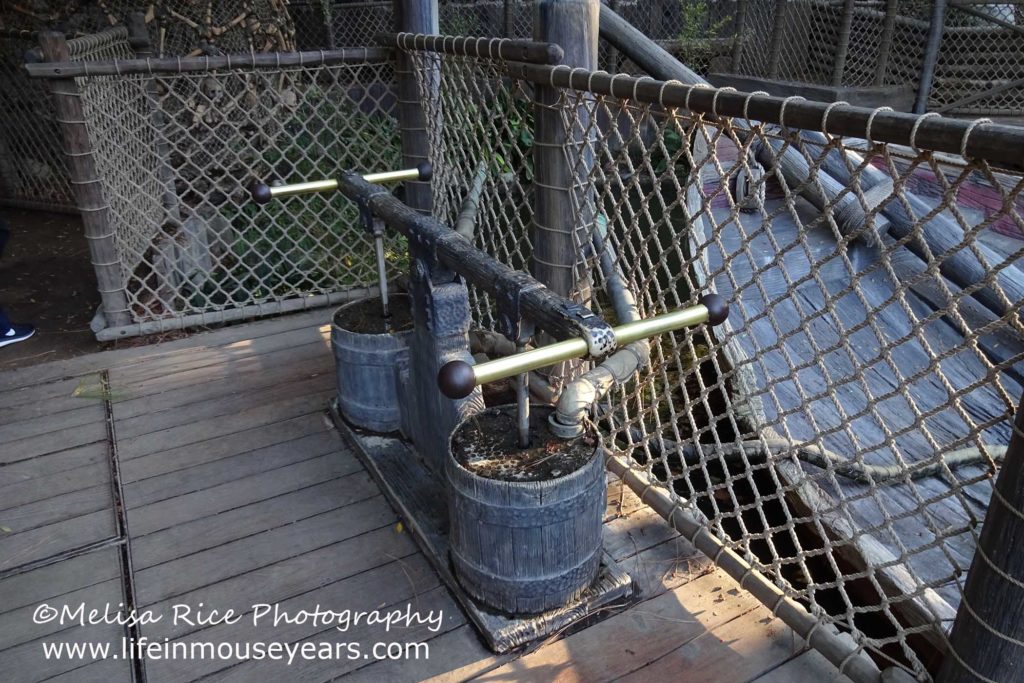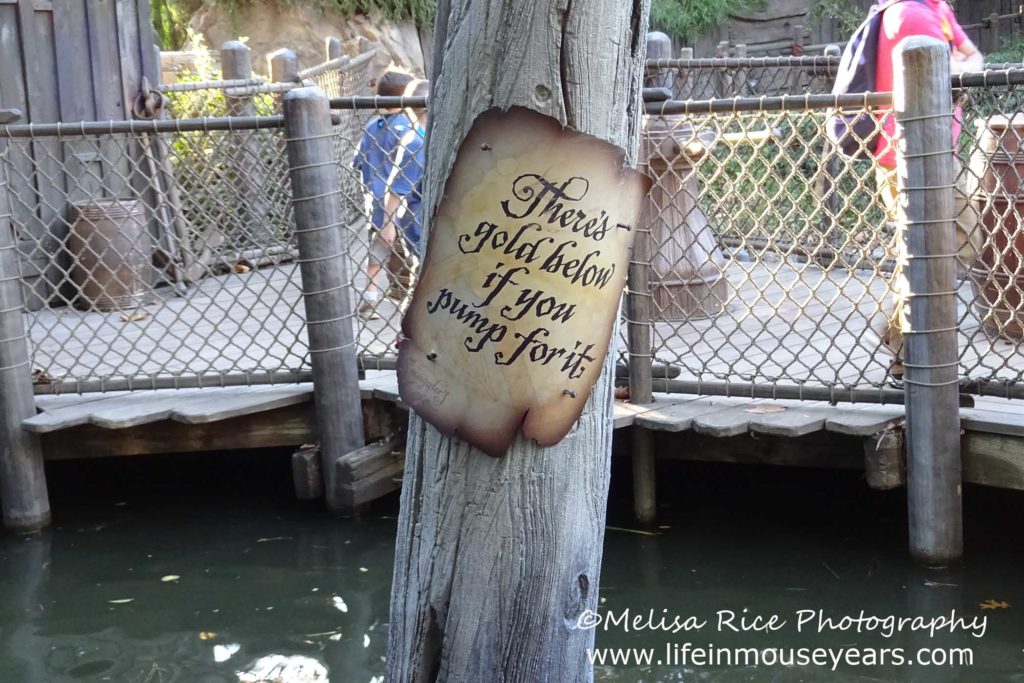 Prop (Replica) From Pirates Movie
If you have seen the Pirates of the Caribbean movies, there is a bone cage in one of them that Captain Jack Sparrow ends up in. (I think it's the third movie?) Tom Sawyer Island has a smaller replica that you can go inside and take a photo or just see what it is like.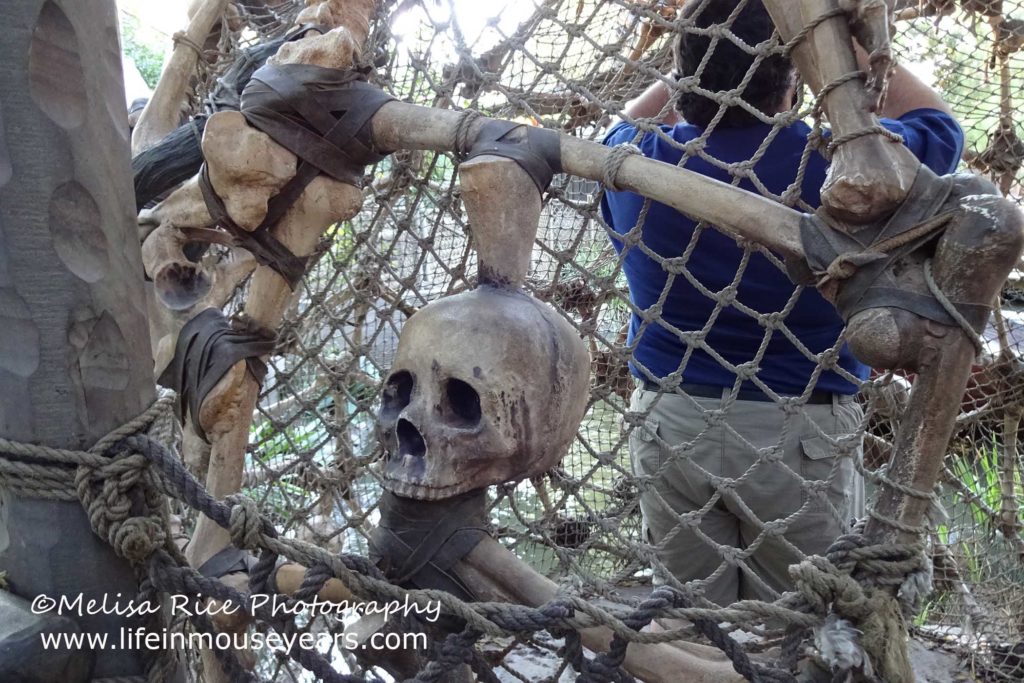 Speaking of photo ops, there is a great spot for a photo op along the pathway. It is a pirate's treasure! With a pirate flag. This is a great place to take photos.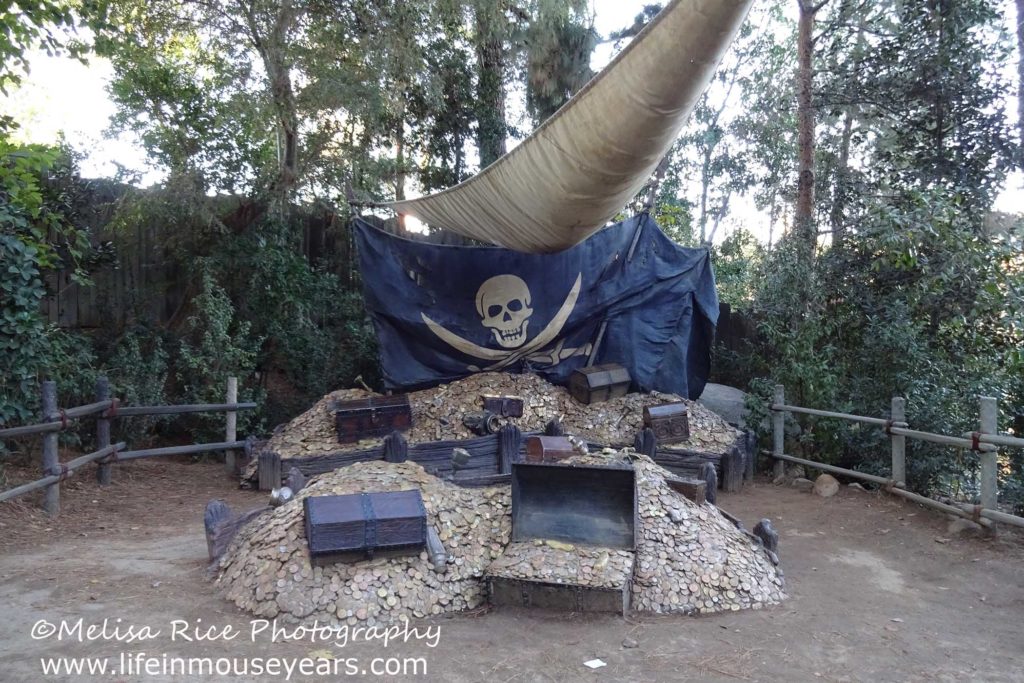 Suspension Bridge and Pontoon Bridge
Another fun thing to do on Tom Sawyer Island is the Suspension Bridge and the Pontoon Bridge. The suspension bridge is great if you do not have a fear of heights. Like me… (I have a lot of phobias…hee hee)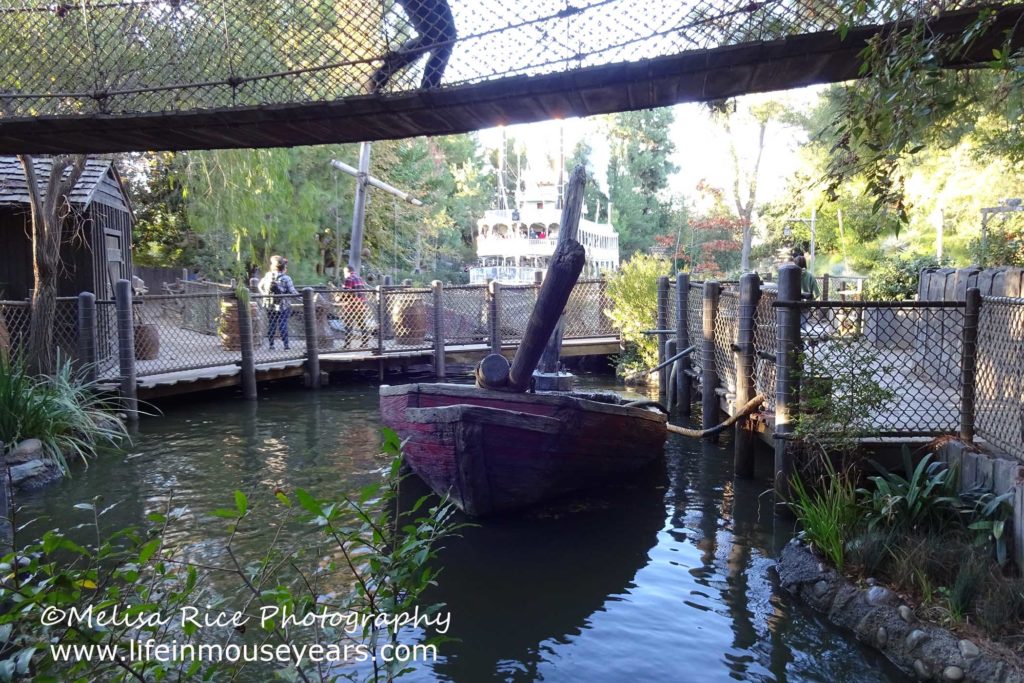 The Pontoon Bridge can be a great alternative if you would like to be closer to the ground. Just be careful, you could get a little wet. This one is a great workout!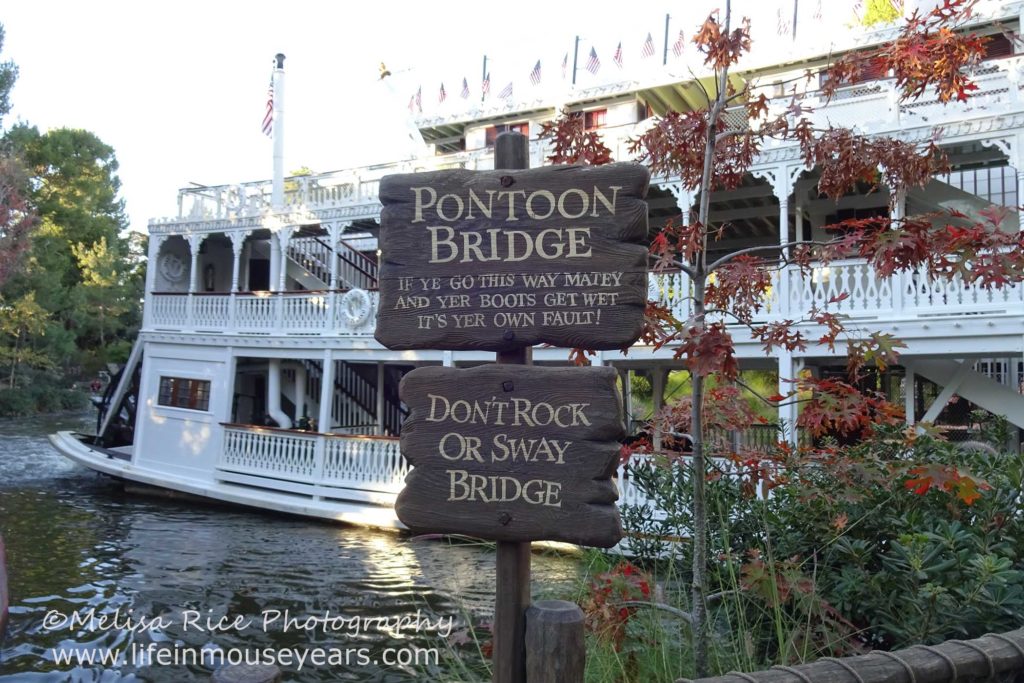 If you have never heard of a pontoon bridge, it is a wood plank bridge with barrels underneath that hold up the wood planks from being in the water. As a result, as you hop on the bridge, the barrels will sink some and can splash up some water. It is a lot of fun!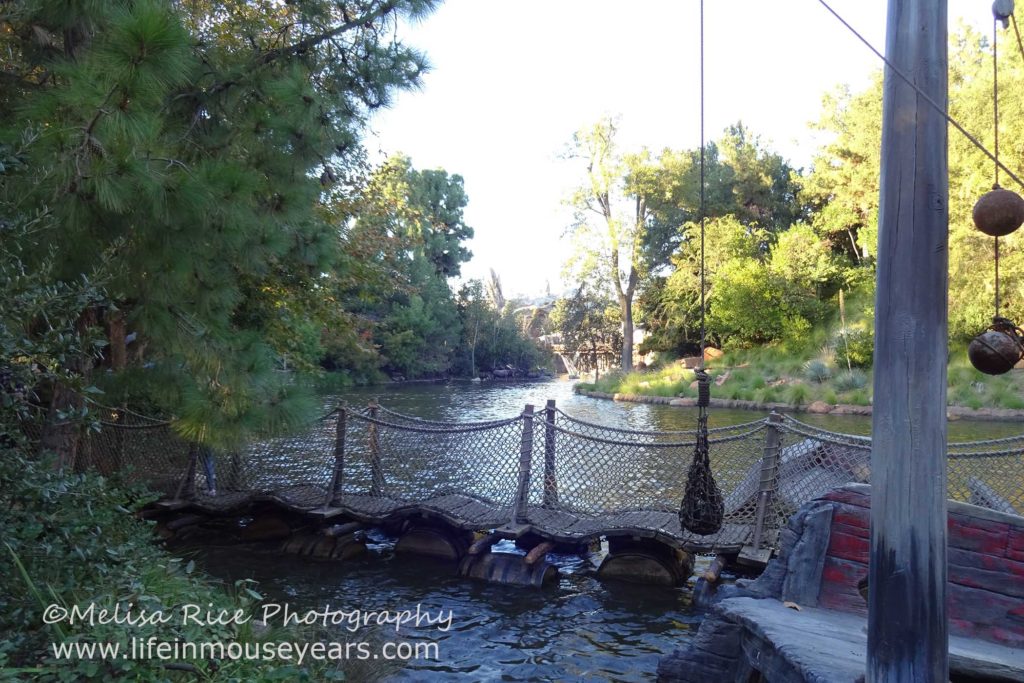 Fort Wilderness
Next up is Fort Wilderness. Back in the day, you were able to go inside and up into this Fort. There was a snack stand inside and when you went up into the fort, there were fake guns to pretend to shoot when you looked out the small lookout hole. This was very big along with the era of the Davy Crockett miniseries.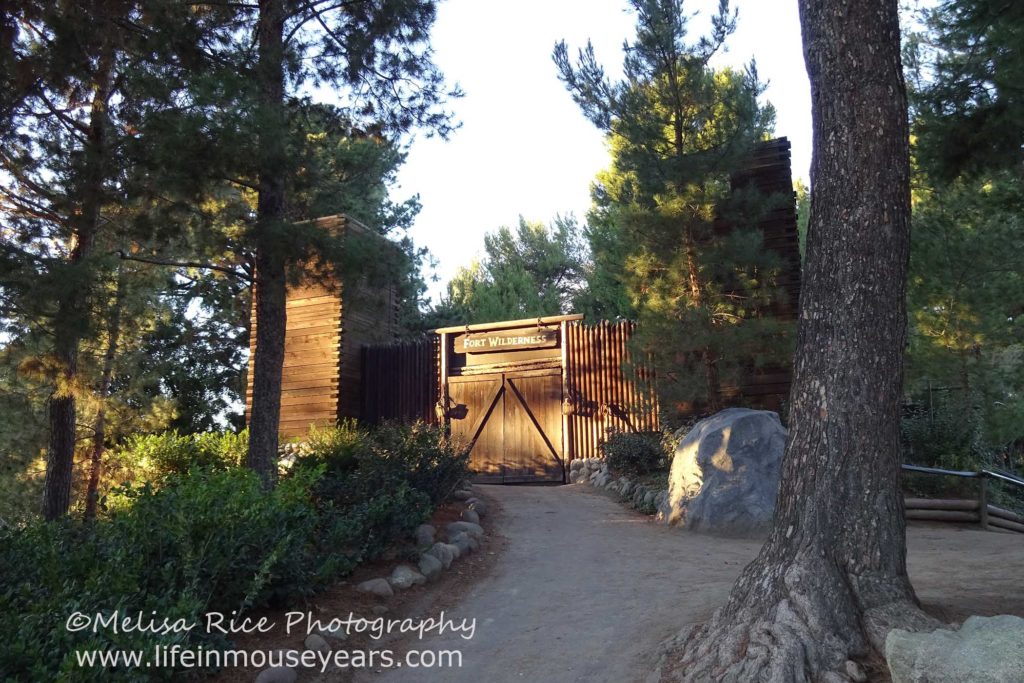 In 2003, the Fort was closed and never reopened. In 2007, it was rebuilt due to neglect. Now it houses showpieces for the show Fantasmic. While you can't go inside, it is still fun to go up to it, take a look and maybe even take a photo!
I do miss being able to go inside. It was so fun to explore it.
Views From the Island
Finally on the list of Touring Tom Sawyer Island is the views from the island. All along the paths that are near the river's edge, provides some very pretty views of the River and various parts of  Disneyland. On one side of the island, you can see the boats sail by and the canoes. Another part of the island you can see the Hungry Bear Restaurant in Critter Country. You also can see part of Splash Mountain as well.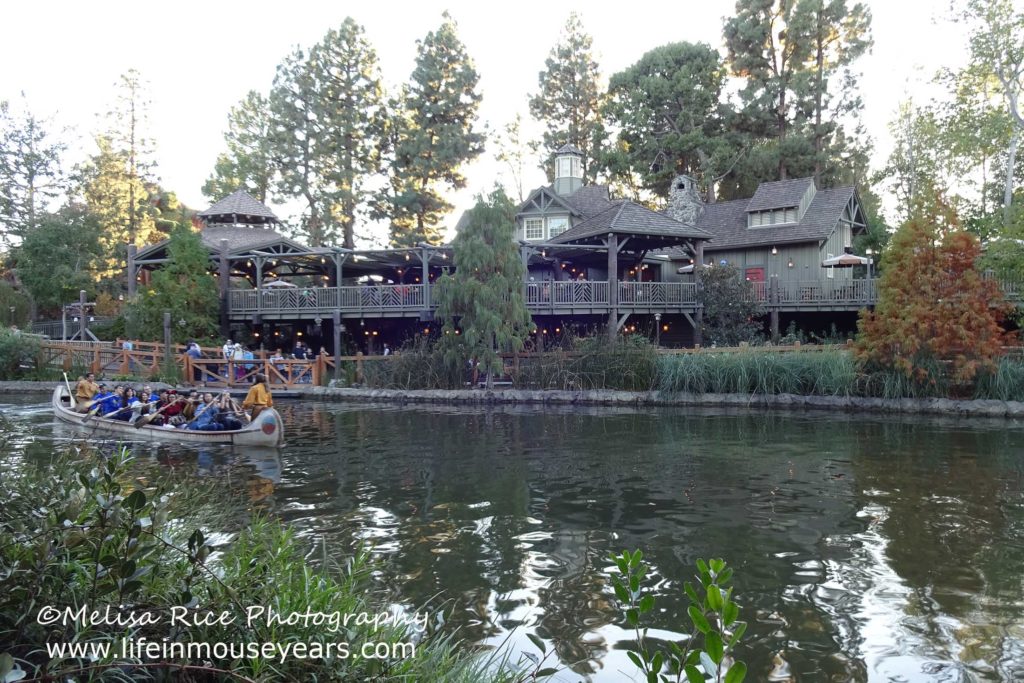 Part of touring this island is taking in the sights and sounds. Seeing the trees and plants, and sometimes even some animals, like the ducks and geese.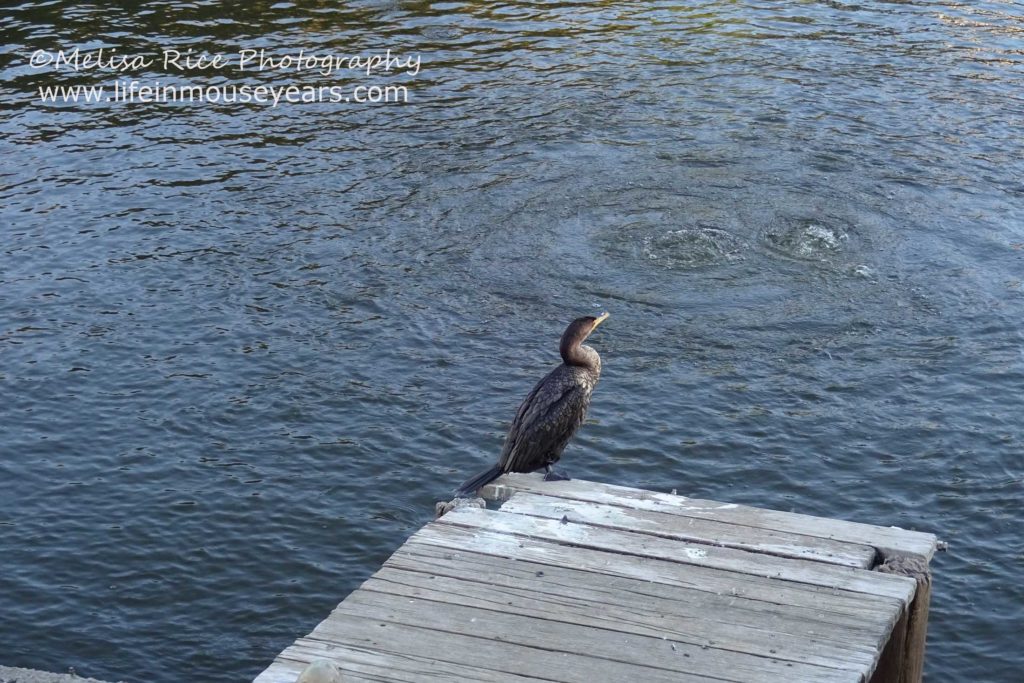 Sitting down on a bench for a little bit and taking a breather from the hustle and bustle of the park and all the people. It truly is a peaceful time.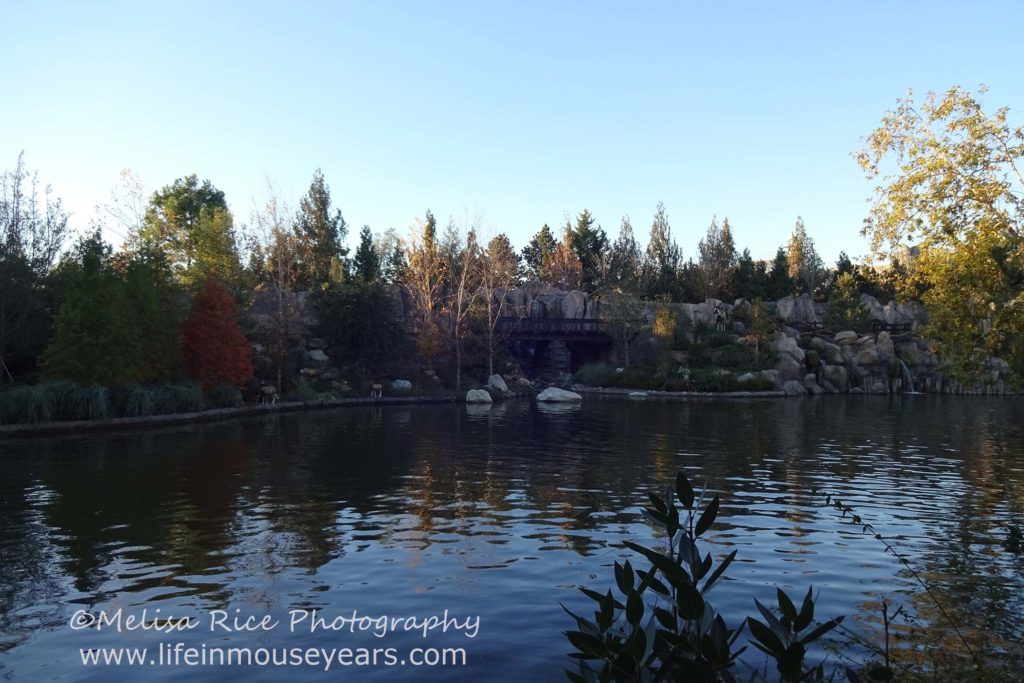 Tips: All the pathways on the island are dirt/rocky ground. There are also stairs at various places on the island. This is not to say that you can't go exploring. You can! There just are some pathways that will not work. 
In Conclusion
Touring Tom Sawyer Island is a fun time and a peaceful time to spend while you are at Disneyland. There are so many things to check out and lots of things for the kids to do as well. I highly recommend taking some time here to explore and to take a breather. 
For the most current up-to-date information about Disneyland, visit Disneyland's official website here.
Questions or Comments?
Do you have any questions or comments on today's post? Please feel free to leave them in the comments down below. I would love to help!
Thanks for stopping by Life in Mouse Years!

Undercover Tourist offers discounted theme park tickets. Disneyland, Universal Studios, and more!