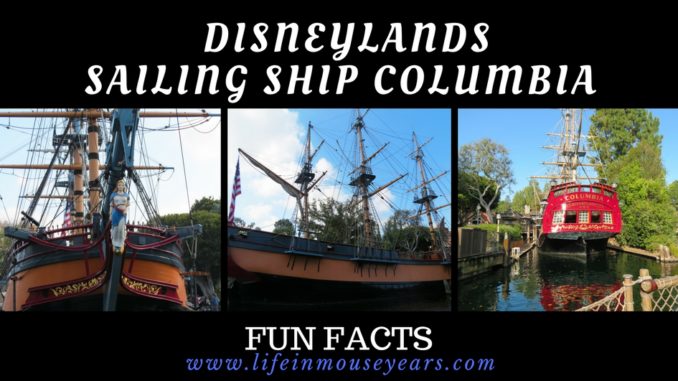 Rivers of America in Disneyland has multiple ways to tour the River. Mark Twain Riverboat, Davy Crockett's Explorer Canoe's, and today's topic Sailing Ship Columbia! Everyone has their favorite. Find out some fun and interesting facts about Columbia.
Fun Facts Disneylands Sailing Ship Columbia
I have a hard time deciding which ship I like better. Sailing Ship Columbia and Mark Twain have their own unique qualities.
If you would like to find out more about Mark Twain Riverboat, here is a recent article I did.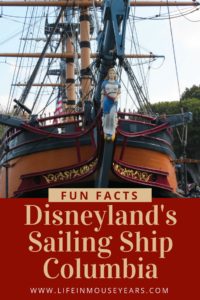 Opening
June 14, 1958, was the opening day for Sailing Ship Columbia. Even though the ship was christened on June 4, 1958. It has remained virtually the same since it opened. The Columbia was remodeled in 1964 to add the bottom deck to have a museum that shows what it was like to live on a ship during the 18th century.
---
---
Ships Specs
Sailing Ship Columbia is an impressive ship that is a full-scale replica of the ship that sailed around America, Columbia Rediviva.
There are three masts on the ship, with the tallest one being 84 feet. The length of the Columbia is 110 feet. In order to board this vessel, you have to be able to climb stairs to get onto the main deck. It is a really tall ship!
There are 10 cannons and 2 mounted guns on the Columbia. As you are sailing on the Columbia, the crew fires two blanks as it circles the banks of the River of America. Be aware, you may want to plug your ears.
Fun Fact: Once upon a time, Fort Wilderness, that is on the Tom Sawyer Island, used to have a cannon on it that would fire back. Man, would that have been a cool experience or what?
A New Way to Travel Rivers of America
In 1957, Walt Disney decided that he wanted to have another ship on the Rivers of America. He asked Joe Fowler (Disneyland construction supervisor, and a former Navy Admiral) to come up with a new ship that had historical significance. After lots of searching and researching, Joe Fowler recommended Columbia Rediviva.
Fun Fact: The next fun fact is that there was only one known photograph of the Columbia Rediviva. Disney went off of the one photograph and gathered information at the Library of Congress to come up with the design.
Fantasmic
One of many nighttime shows at Disneyland, Fantasmic, uses the Sailing Ship Columbia during the performance. This spectacular nighttime show has been using the ship for almost 26 years now! Fantasmic is another way to see the ship in action. You won't want to miss it! It is wonderful.
Fun Fact: Another fun fact is that the Columbia used to play the part of Jolly Roger from Peter Pan, during Fantasmic until 2017. The new role for Columbia is Black Pearl from Pirates of the Caribbean movies.
---
---
Tip
If you see the Columbia in operation, make sure you get on it! This ship is not going every day. It is a very hit and miss attraction. Do not pass up the opportunity!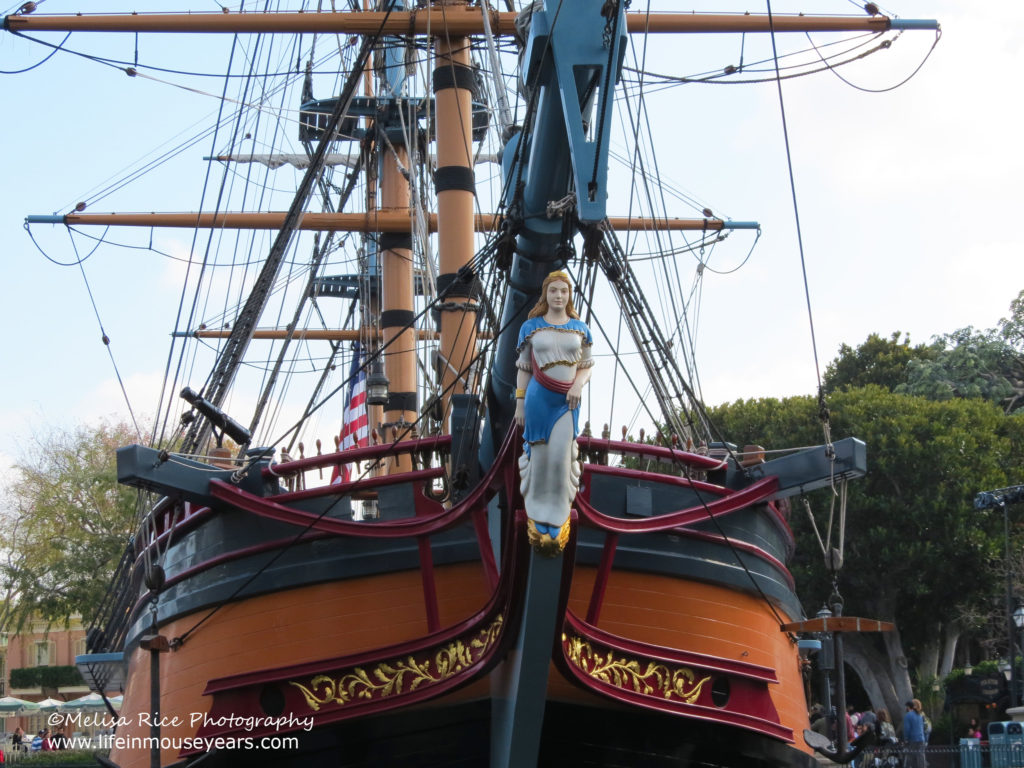 Environmentally Friendly
Sailing Ship Columbia used to be run by a diesel engine. However, now it is run by a natural gas engine. It is nice when big companies are looking out for our environment. 
Sharing the Waterway
Both the Columbia and the Mark Twain Riverboat go along the same track that is in the Rivers of America. It also has the same view on each trip as the Mark Twain Riverboat. However, the Mark Twain doesn't have the view that the Columbia has below deck. Therefore, once your trip is underway, make sure to go down below and check out the living quarters and the woodwork. It is beautiful!
However. if you stay on deck, you will enjoy some beautiful views! Some of what you will see is Golden Horseshoe, Pirates of the Caribbean Haunted Mansion, Disneyland Railroad, Fort Wilderness, Tom Sawyer Island, and animals along the riverbank. Be sure to keep a weathered eye open.
Final Fun Fact
Sailing Ship Columbia can hold 300 people on board.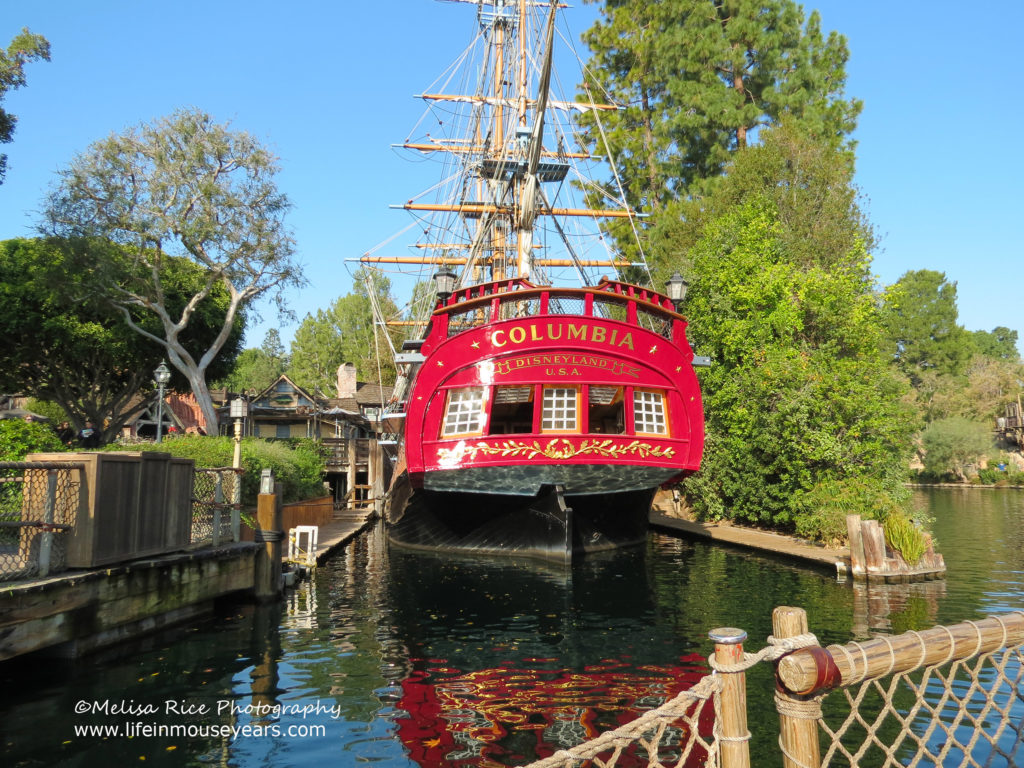 In Conclusion
After 60 years, Sailing Ship Columbia is still very impressive in many ways. From the massive size to the woodwork and sheer history. The Columbia is an attraction not to be missed! I hope that you will have the chance to board this beautiful vessel during your next trip!
Thanks for stopping by Life in Mouse Years!
---
---