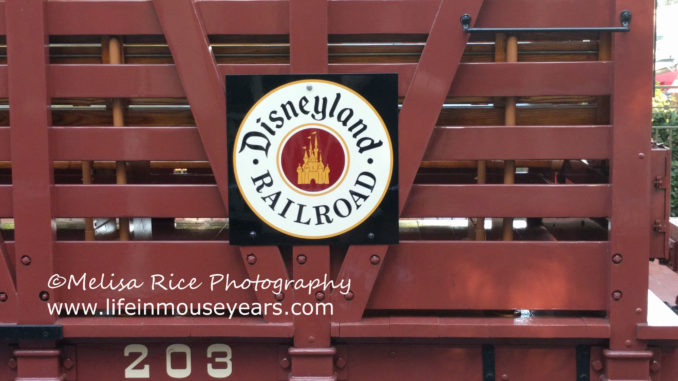 One of my favorite things to do at Disneyland is riding the train that circles (or it used to circle) Disneyland. Today I would like to share with you some secrets (and some not so secret, secrets) about the Disneyland Railroad.
Are you all ready to board? Full steam ahead! (Sorry, I had to…)
Secrets About the Disneyland Railroad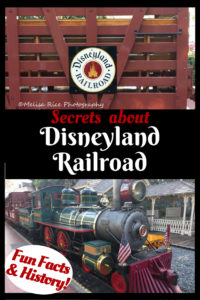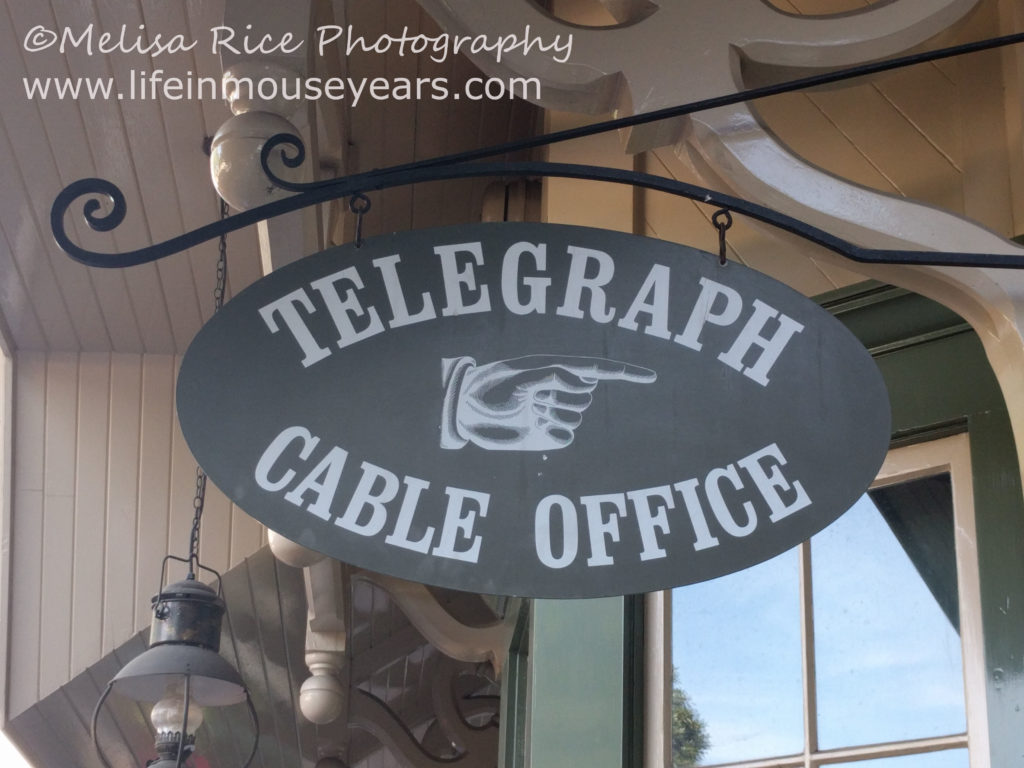 ---
---
For the Love of Trains
The man who built Disneyland, Walt Disney, LOVED trains. I mean LOVED them. He even transformed his backyard to have a miniature train running through where his wife Lillian wanted to have flower beds.
This train was miniature, yet just big enough to ride. More kid-sized than adult-sized, but the adults rode it too!
So, when Walt Disney decided to build Disneyland, it had to have a train in the park. Disneyland not only had the one that circled the park but, it had multiple other trains in the park through the years. Mine Train through Nature's Wonderland, Casey Junior's Circus Train, and Big Thunder Mountain Railroad.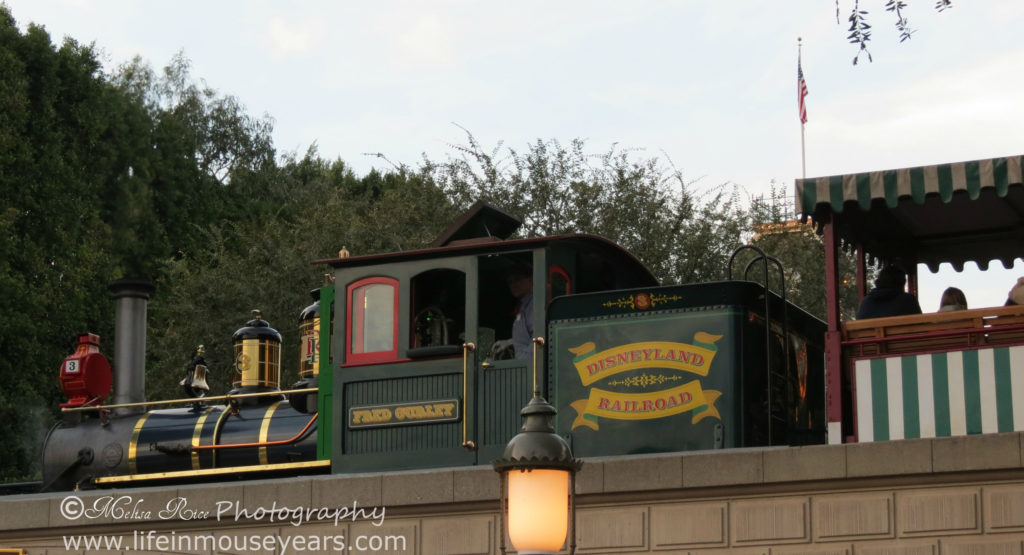 Train Stations
The Disneyland Railroad has four train stations. Main Street, U.S.A. (not handicapped accessible), New Orleans Square, Mickey's Toontown, and Tomorrowland.
Be sure to ride the train full circle. There are different surprises along the way.
First Secret
One secret, not so secret, secret is that the Main Street Station has a lot of train memorabilia and history about Walt Disney and the Disneyland Railroad. It has some interesting information there. Plus, it is fun to look at old photos. It is definitely worth taking some time to look it over.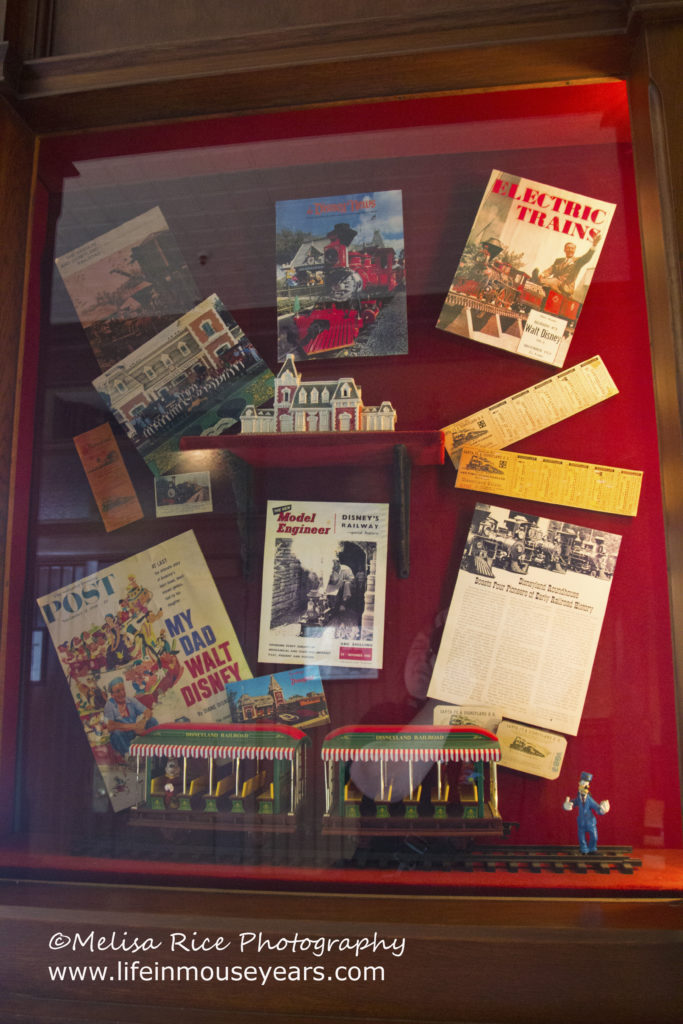 Handicap Accessibility
Another thing about Main Street Station is that it is not handicapped accessible at this time. If you are not able to do stairs, then you can board and disembark at one of the other three train stations around the park. Guest Relations explained to us on our last trip (due to my Mom being in a wheelchair that trip) that Disneyland was built so long ago that it is grandfathered in. And while they have changed some things not everything has been able to be changed. Disneyland makes every effort to accommodate people with special needs. If you ever need anything, be sure to ask a Cast Member.
---
---
Up Close and Personal
Disneyland Railroad was closed recently to move the tracks for the construction of the new Star Wars land. During our last trip there, it was closed. I was so bummed! But, Disneyland had the Main Street Station and the New Orleans Square Station open. You were able to walk up to the train, have photos taken, and walk across the tracks to the train depot office. This was a fun perk that had not been available to the public before.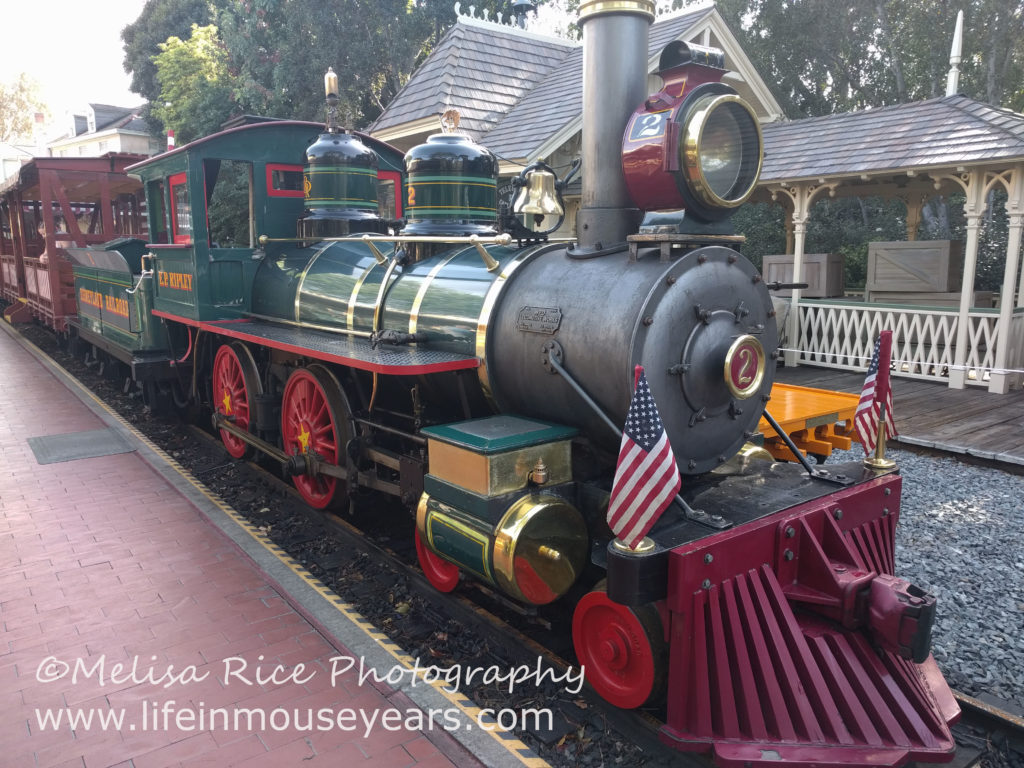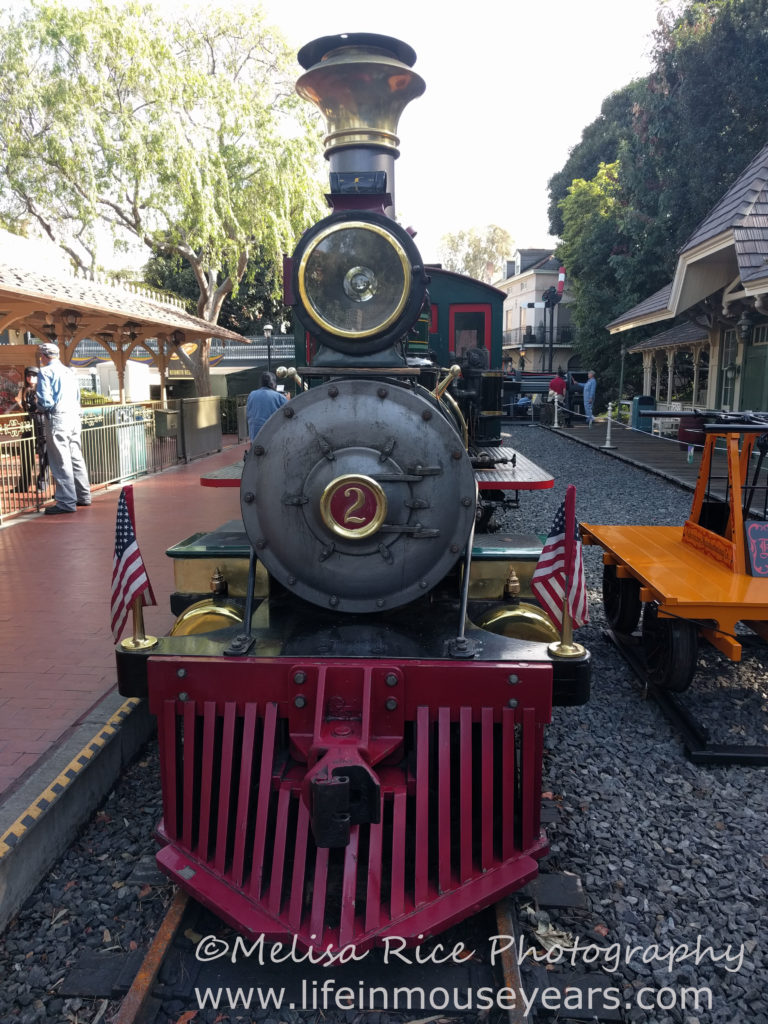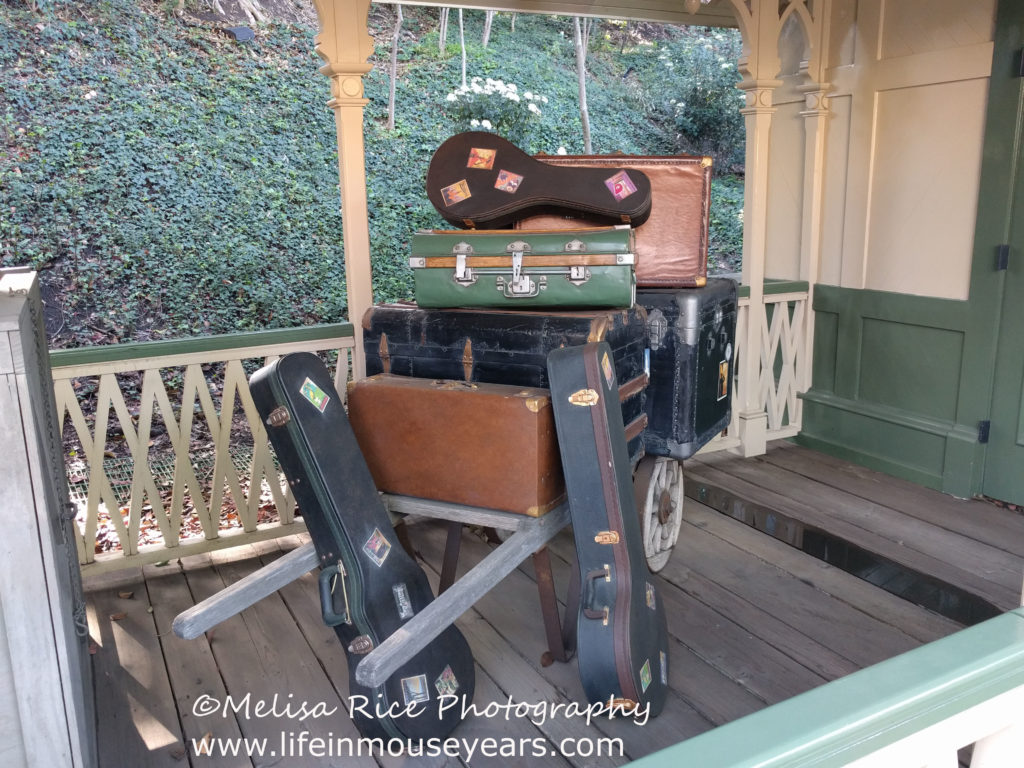 When Disneyland moved the tracks for the railroad, they changed the direction a bit. Now, for the first time ever in Disneyland history, it curves to the left. This may not sound like a big thing, but if you think about it, Disneyland opened in 1955. In all the years it was open until it closed in 2015, it took right-hand turns only. Then 60 years later, it now takes a left turn. That is pretty amazing.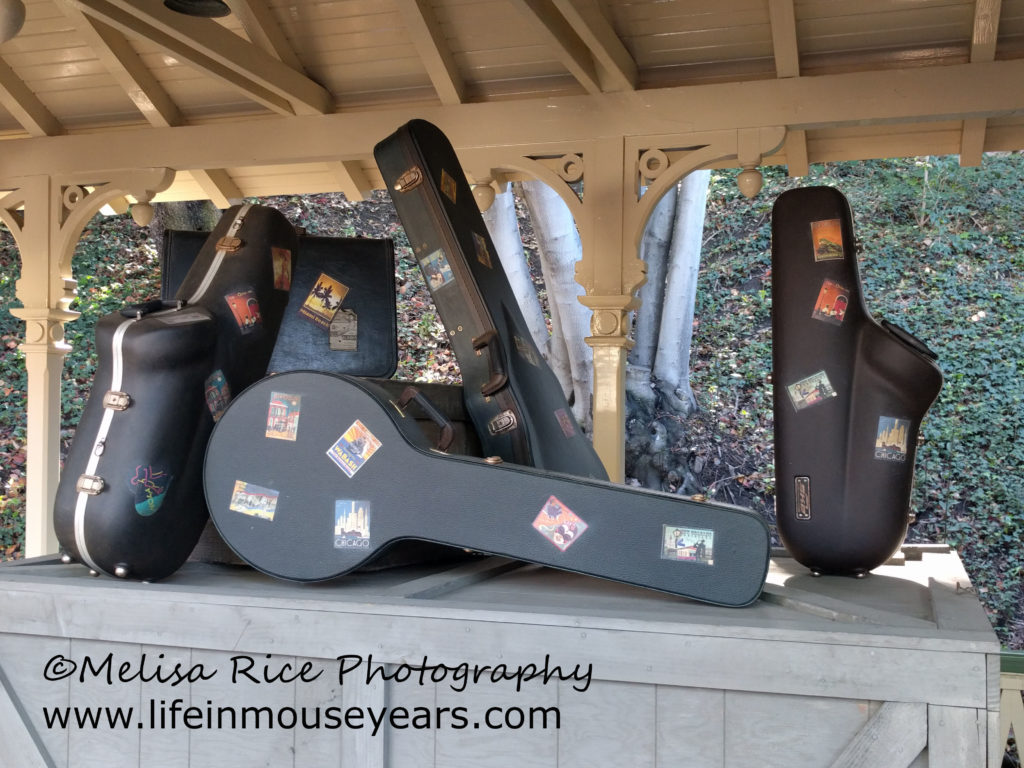 History
Earlier I mentioned how Disneyland used to circle the park. I wanted to explain that a little more before I finish.
When Disneyland was first built, the Disneyland Railroad traveled the perimeter of the park. Through the years… Disneyland has grown and is in the process of growing even more. In 1993, when Mickey's Toontown opened, they added a train station at the entrance of the new land. This land is on the other side of the tracks. So the train still went around the park, just not around the perimeter anymore. When Star Wars Land opens, it too will be on the other side of the tracks.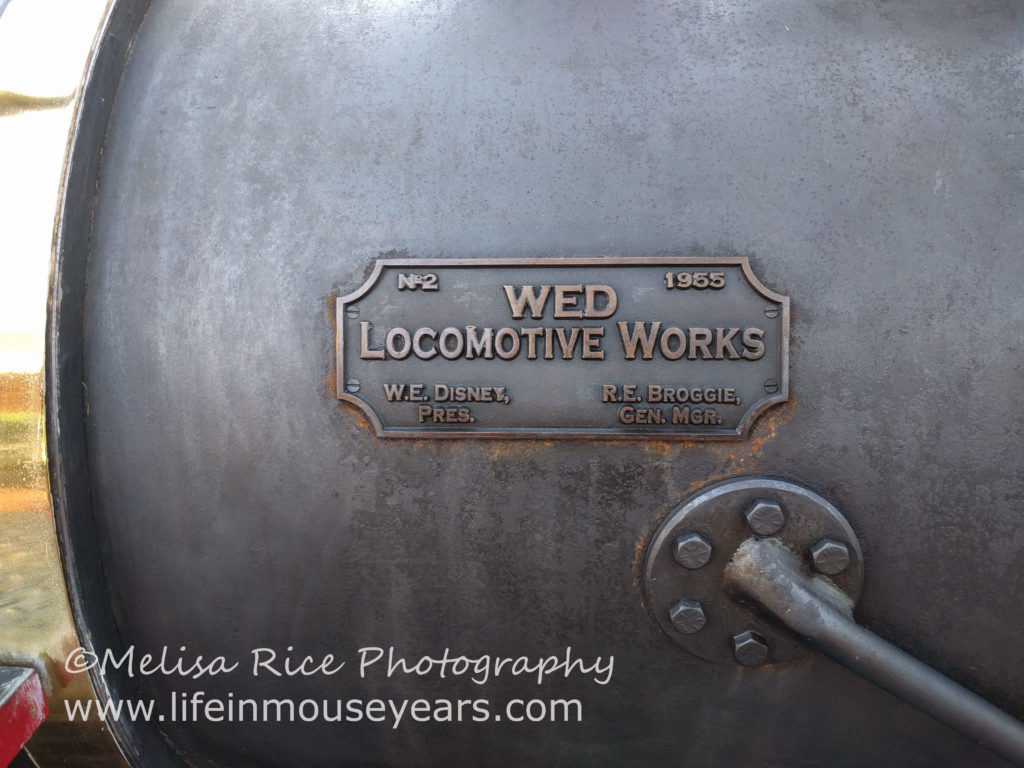 In Conclusion
The Disneyland train is a really fun attraction. It can also help save walking from one side of the park to the other. It goes over a trestle, you see wildlife along the way, and you even go back in time to the dinosaur era. It is a definite do not miss attraction.
What would you like to see here?
Is there anything you would like to read about here at Life in Mouse Years? Let me know in the comments below! I would love to help!
Don't forget to sign up!
If you would like to stay up to date on new posts that come available, please sign up to receive email updates!
Questions or Comments?
I hope you enjoyed today's secrets, and some not so secret, secrets. If you have any questions or comments about today's post, feel free to leave them down below.
For current information on the Disneyland Resort, check out Disneyland's official website here.
Thanks for stopping by Life in Mouse Years!
---
---