Disneyland has a lot of characters that you can meet all over the park. They even have specially designed and themed places to meet some of the characters. For instance, to meet Tinkerbell and the fairies you walk through a pathway that goes to Pixie Hollow. Then when you arrive at Pixie Hollow, you can see the fairies and Tinkerbell at her house.
Meet Tinkerbell at Pixie Hollow in Disneyland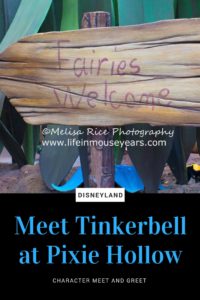 Tinkerbell and her story have been around for many, many years. One of the most popular and well-known versions is from Walt Disney's Peter Pan. This movie was first released in 1953.
---
---
Tinkerbell on Television
For those of you who grew up in the fifties, you probably remember the television programs on Sunday nights that Tinkerbell was in. Walt Disney Presents and The Wonderful World of Disney. For those of you who weren't around, like me, (I saw the reruns growing up) it would start by showing Sleeping Beauty's Castle. Then she would come flying by and wave her wand over the castle dropping pixie dust on it.
My Mom and some friends of the family have talked about the anticipation of gathering around the television (a new thing back then) and that they could hardly wait to see Tinkerbell fly over the castle. To see what was going to be on the program that week. My Mom and family friends still get excited to this day when they talk about it. It was a big deal back then.
Truth is, Tinkerbell is still a big thing now.
Doesn't she look great for her age? It must be all that pixie dust.
Tinkerbell at Disneyland
At Disneyland, Tinkerbell would fly over the park to get the Fireworks started each night. You could also see her in the attraction Peter Pan's Flight that opened in 1955. Now, you can meet and get a photo taken with her in Pixie Hollow.
Pixie Hollow
Pixie Hollow is a meet and greets area that opened in October of 2008. Here you can meet Tinkerbell and some of her friends. Although, you won't know which friends will be there when you visit. The fairies are so busy flitting about. But they take turns coming by to meet with you. They like to have their photo taken as does Tinkerbell. So make sure to bring your camera with you!
In order to see Tinkerbell and her fairy friends, you have to become the size of the fairies. To do that, you need to go to Pixie Hollow. You take the road to the right of Sleeping Beauty's castle that heads toward Matterhorn Mountain. On your right is the entrance to Pixie Hollow.
After you pass the Pixie Hollow sign, you will walk along a windy path. Go by a lovely pond and enter a thicket. The farther in you go, the smaller you get. The flowers and grass will be way above your head! Then, you will be able to meet the fairies and get your picture taken with them.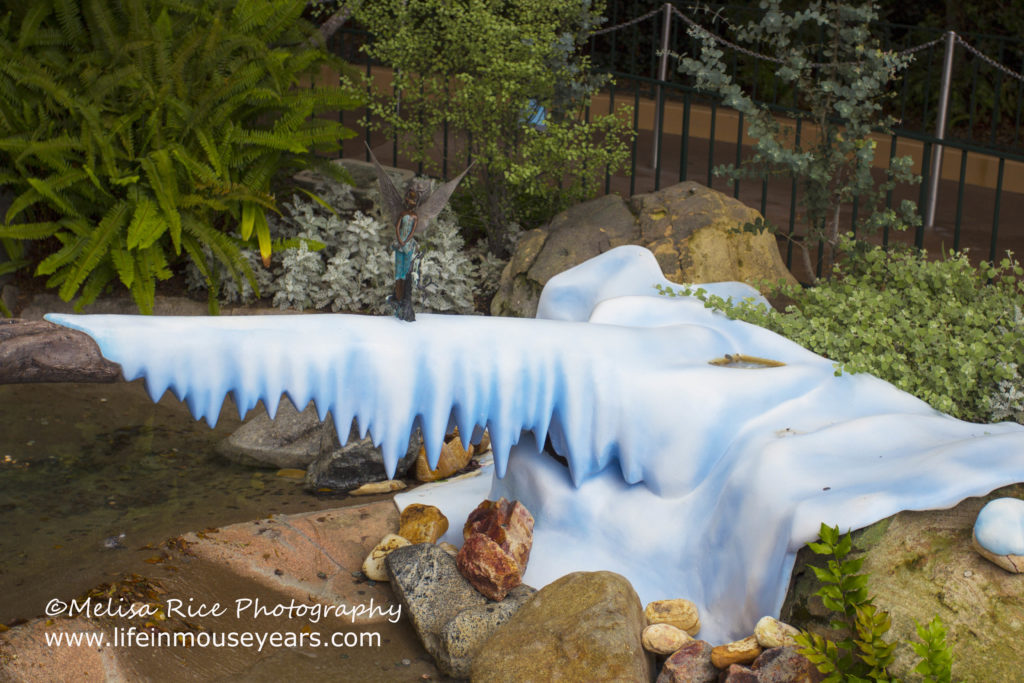 Tinkerbell is usually right in front of her house to greet you.
Photo Opportunity
Disneyland has a Disney photographer here. So make sure to have your Disney PhotoPass or your park ticket available to be scanned. This way you can see and purchase it later. In case you missed my post on the Disney PhotoPass, you can find it here.
Tip
One last tip for Pixie Hollow before I go. Make sure to visit this area after dark! Tinkerbell and her friends will be inside their homes, but this area is lit up. It is so pretty! The pond that is there has a water and light show every so often. It is really pretty after dark. You won't be disappointed.
In Conclusion
Next time you are in Disneyland, make sure to stop by to meet Tinkerbell and her friends! They are really nice fairies.
For current information on the Disneyland Resort, visit Disneyland's official website here.
What would you like to see here?
Is there anything you would like to read about here at Life in Mouse Years? Let me know in the comments below! I would love to help!
Don't forget to sign up!
If you would like to stay up to date on new posts that come available, please sign up to receive email updates!
Questions or Comments?
Any questions or comments on today's post? Please feel free to drop them below!
Thank you for stopping by Life in Mouse Years!
---
---