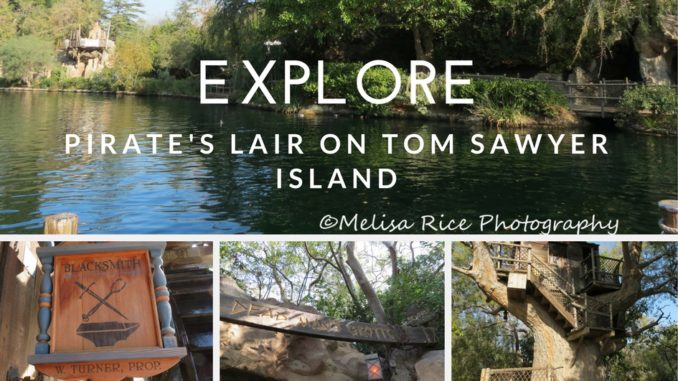 There is so much to explore and discover at Pirate's Lair on Tom Sawyer Island, you could get lost if you are not careful. Not really, there are maps and signs to help you out on your self-guided tour. But, there truly is a lot to see, explore, discover, and interact with on this island. Today I would like to give some history and talk about all the current fun things to explore on this island. Come along with me and Explore Pirate's Lair on Tom Sawyer Island.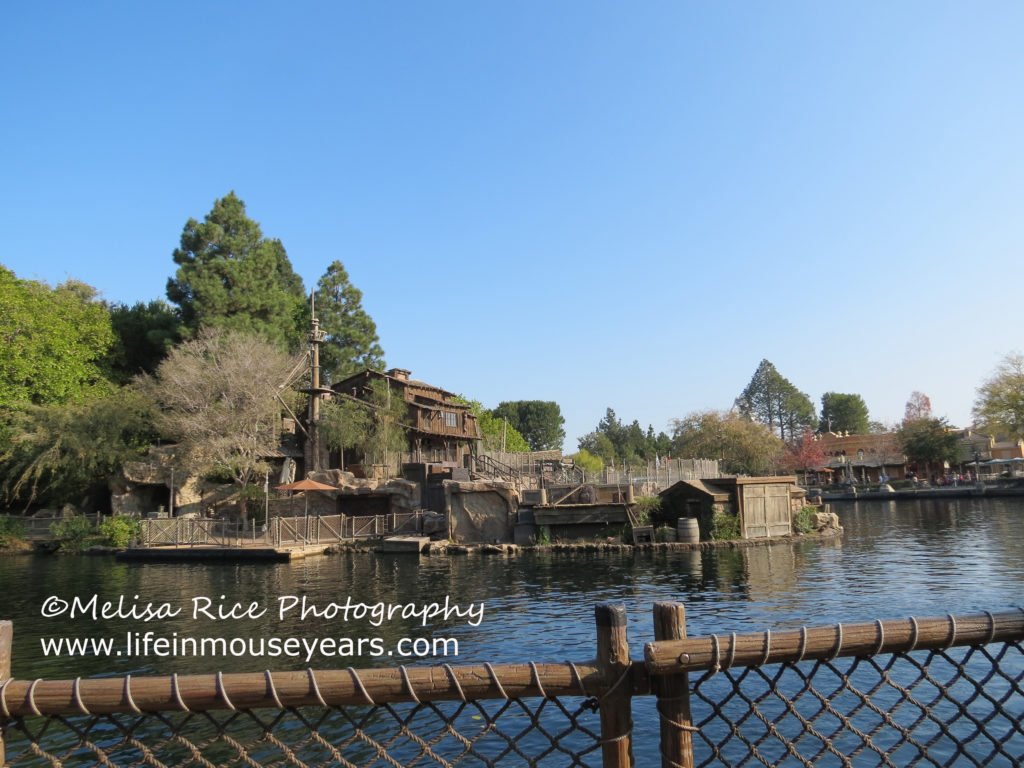 Explore Pirate's Lair on Tom Sawyer Island
History
First of all, let's find out about Tom Sawyers Island in the beginning.
Originally Tom Sawyers Island opened in 1956. The island was designed by Walt Disney. The designers that Walt Disney had working on the design wasn't quite getting the vision Walt wanted for Tom Sawyer Island. Walt Disney took a set of plans home and started working on it a few days before they were to begin constructing the island. As a result, Tom Sawyer Island was built according to Walt Disney's design.
The island was themed after Mark Twain's stories of Tom Sawyer. There were caves to explore, rocks to climb, and a fort that you could explore. Through the years, Disney started to change things, little by little. The rocks were deemed unsafe, they closed Fort Wilderness during one of the refurbishments and they never reopened it. Likewise, there used to be a flour mill on the island that they would grind wheat in.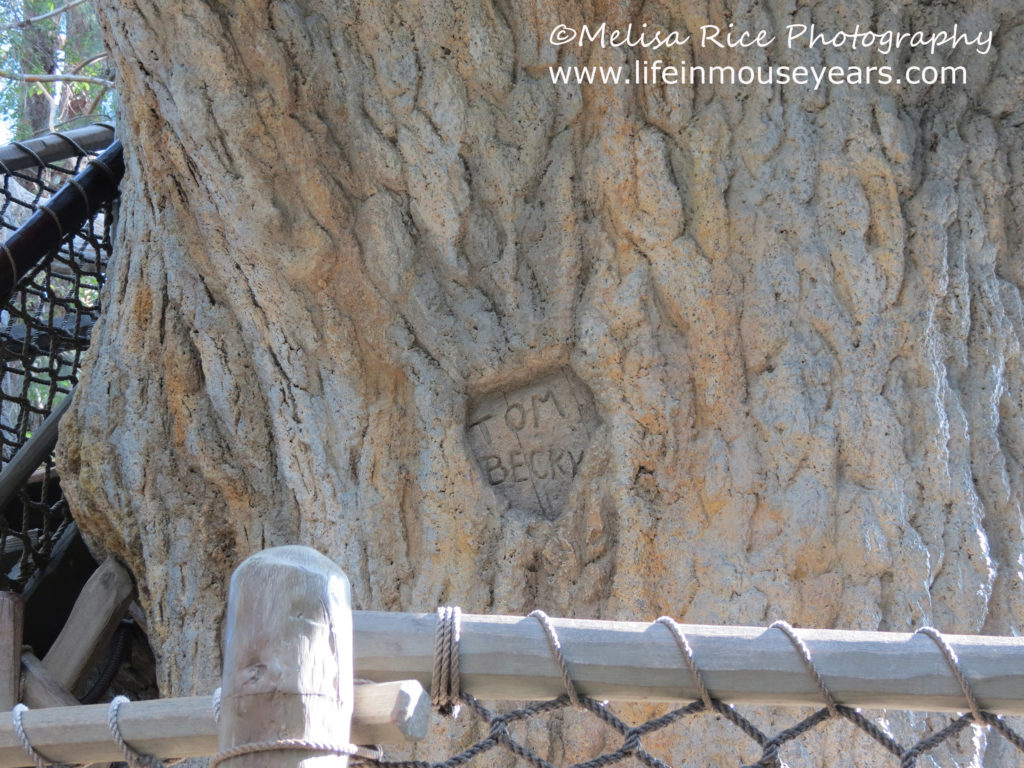 In 2007, Tom Sawyer Island got its biggest change. The island was renamed to Pirate's Lair on Tom Sawyers Island. It was at the time that Pirates of the Caribbean: At World's End was coming out to the theatres. Therefore, the whole island was rethemed with a pirate's makeover.
Raft to the Island
To get to Pirate's Lair on Tom Sawyer Island, you ride a motorized raft across the Rivers of America. Once you are on the other side of the River, you disembark onto dirt paths, to explore the island, caves, bridges, and buildings!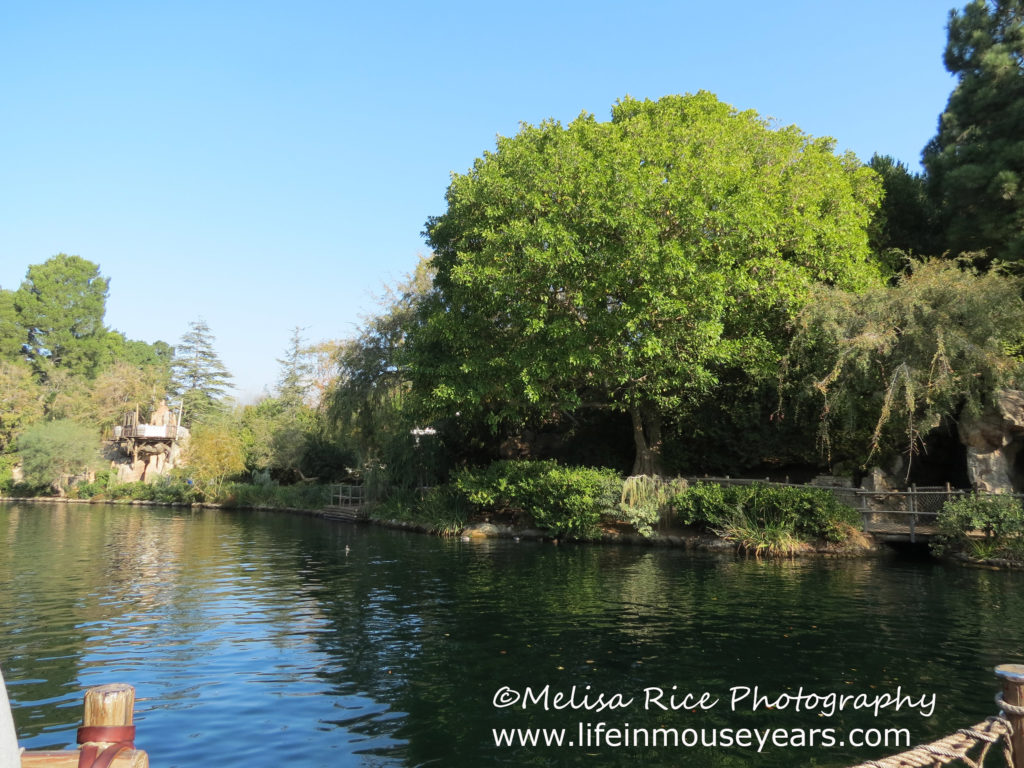 Places to Explore
Because there are so many different things to explore on the island, it can be hard to decide what to do first!
Tom and Huck's Treehouse
The first thing you can explore is the view from around Tom and Huck's Treehouse. There is a creek that runs through the bottom of the tree. With all the tall trees around this area, it is a nice spot to sit on a shaded bench and wait to see the Mark Twain Riverboat come by.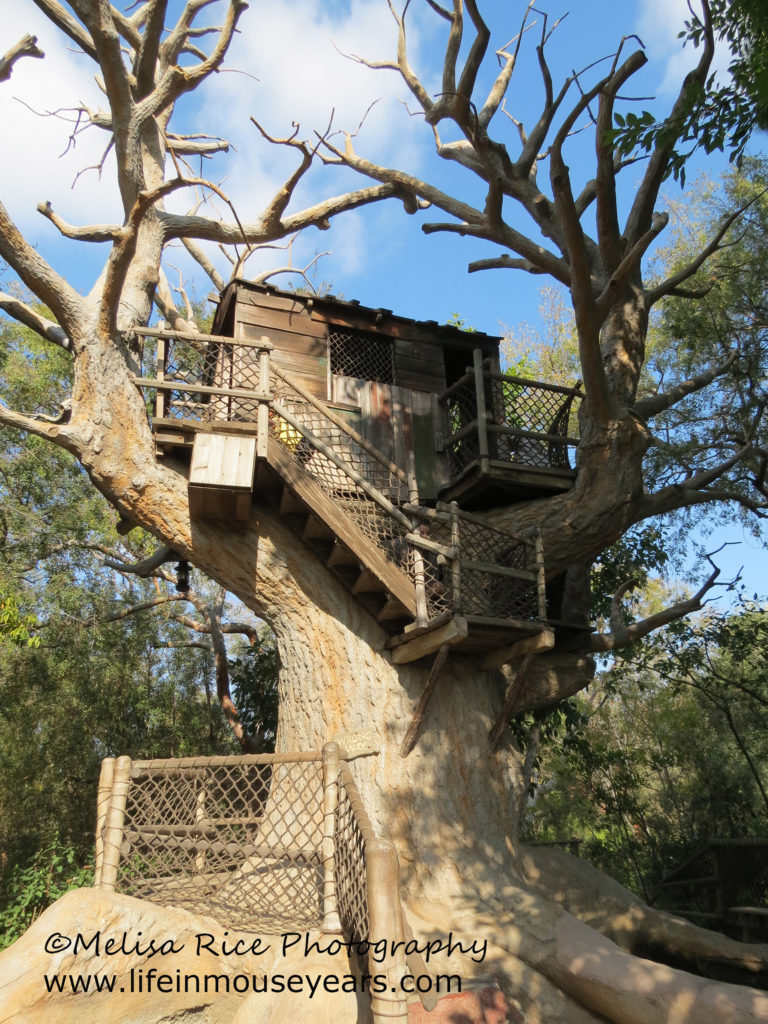 Tip: Keep an eye open in the flower/tree beds. You never know what animals you might see.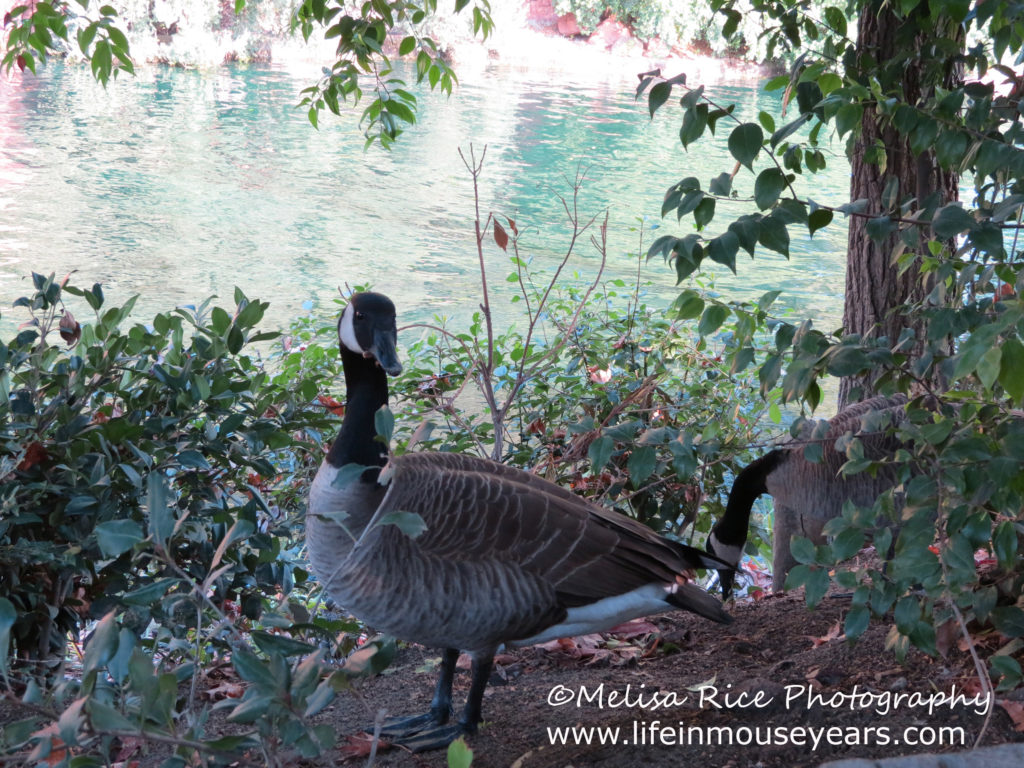 Blacksmith's Shop
The next thing to explore is the Blacksmith Shop. Here you can see the inner workings of all the gears and see all the swords that Will Turner has been busy making.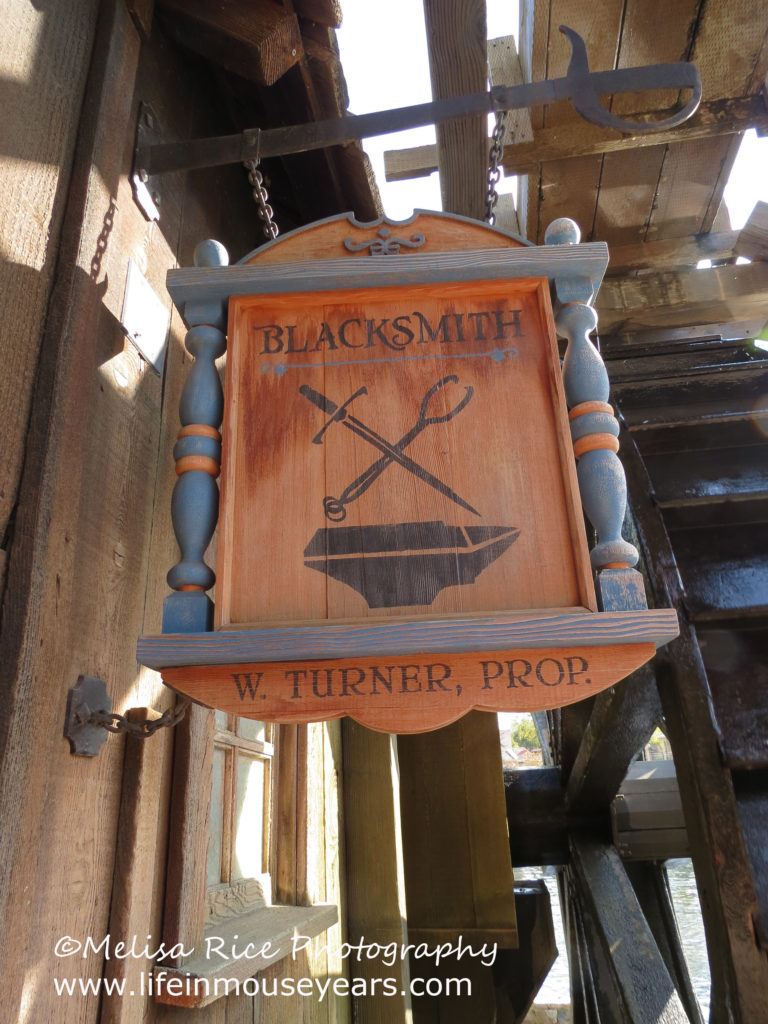 Dead Man's Grotto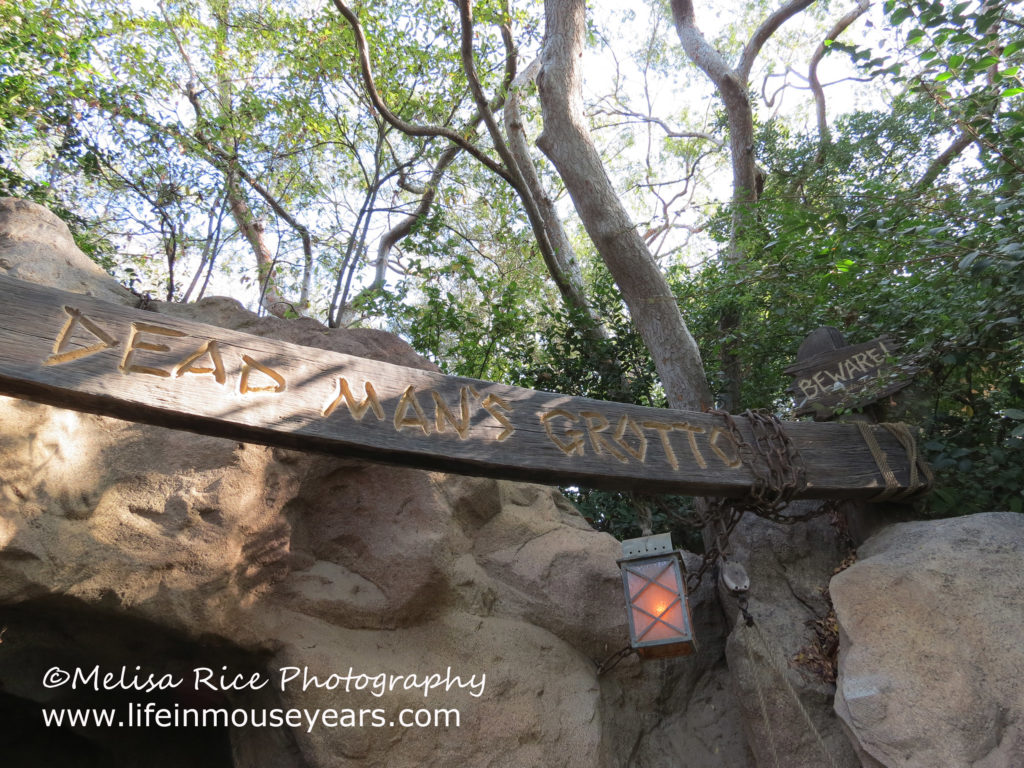 Another spot to explore is Dead Man's Grotto. This cave has a lot of elements that are interactive. This means that when you touch the right spot, it causes things to happen around you. Davy Jones Chest is in the cave. When you touch the chest the lighting changes and you can hear Davy Jones giving you a warning. Then when you keep touching the chest… You can feel his heart beating from inside the chest.
Weird…
Furthermore, as you continue to explore the cave, there are other interactive elements that will pop up. Enjoy the exploration.
---
---
Castle Rock
This large rock structure gives you views of Frontierland and Critter County. While you explore this area, keep an eye out for some of the hidden treasure chests that are around this spot.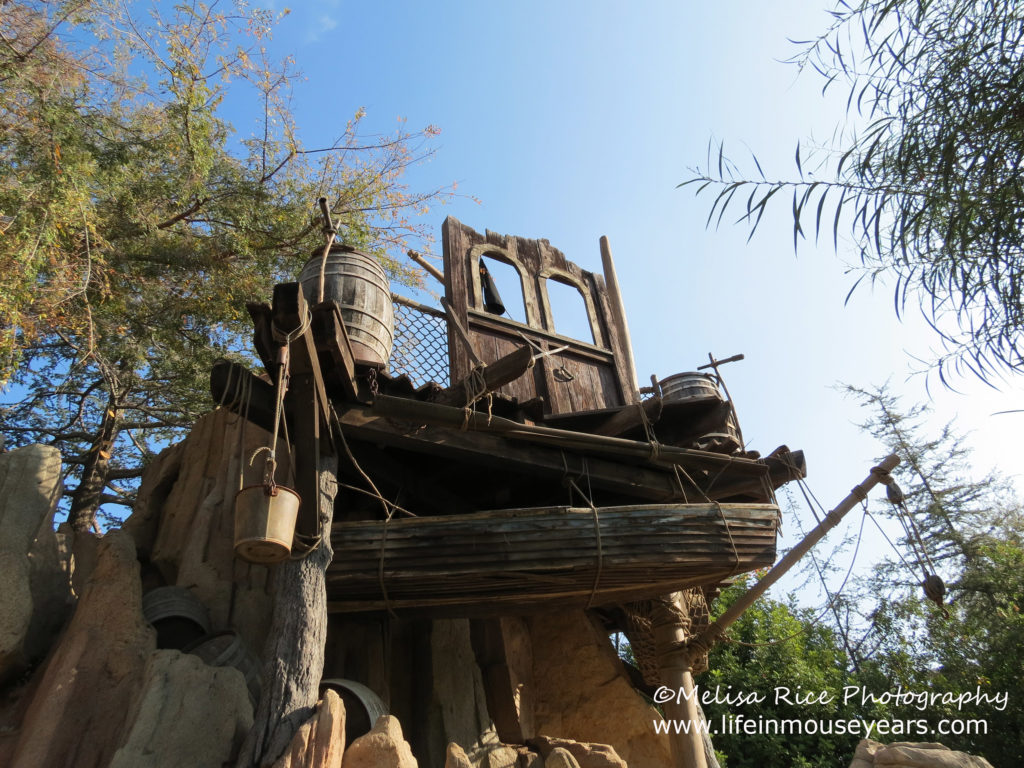 Smuggler's Cove.
Smuggler's Cove has a plethora of things to explore! You can get a high up view from the suspension bridge. If heights are not your thing, then down below is a Pontoon Bridge you can use. But be careful, you may get a little wet.
As you explore this area, there is a Capstan Wheel. While you turn the wheel, a treasure chest starts to emerge from the watery wreckage. If you keep turning, you will see a skeleton holding onto the treasure chest come up out of the water.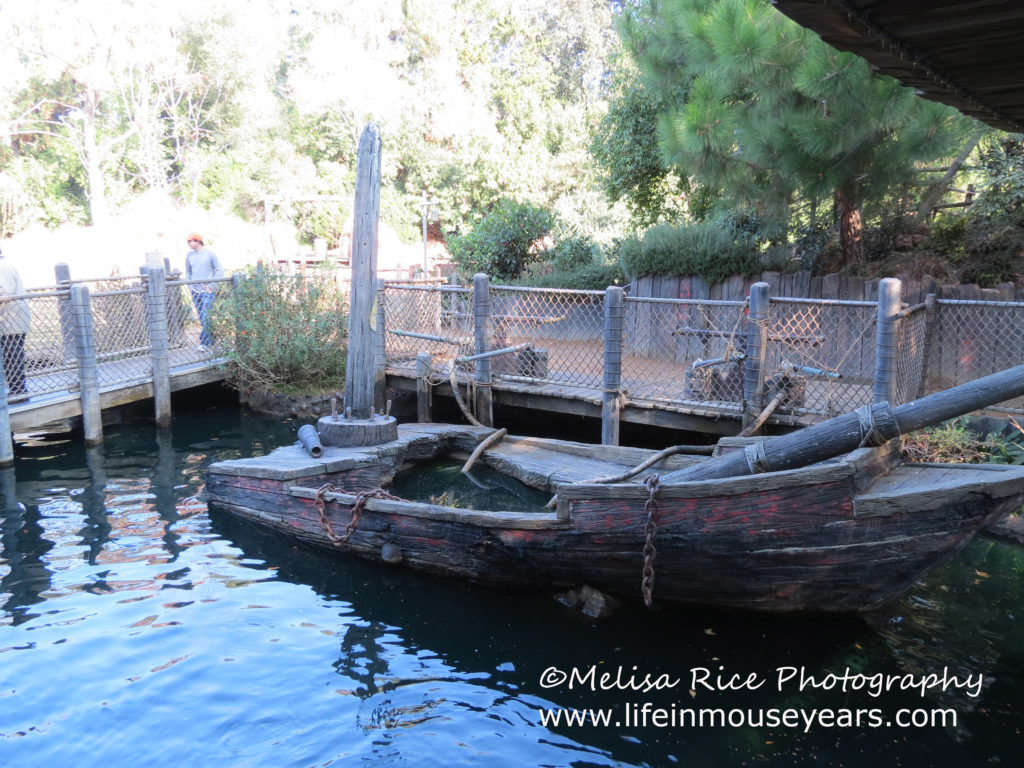 Note to parents: this would be a nice workout to tire the littles. 😉
Another thing to explore in this area is the pumps. Use the pumps to pump the water out of the flooded ship. As a result, you will see what is hidden inside. Another great workout for the kids. As it is a manual pump.
Photo Spots
Finally, all over the island are various photo spots. Different backgrounds and props. Have fun with it! One spot to explore is a bone cage you can go inside of. Just like what was in Pirates of the Caribbean: Dead Man's Chest movie.
Another spot is the Captain's Treasure. Here is a pile of loot you can go in and pose with a pirate flag in the background. Keep your weathered eye open for Captain Jack Sparrow. He likes to hang out here.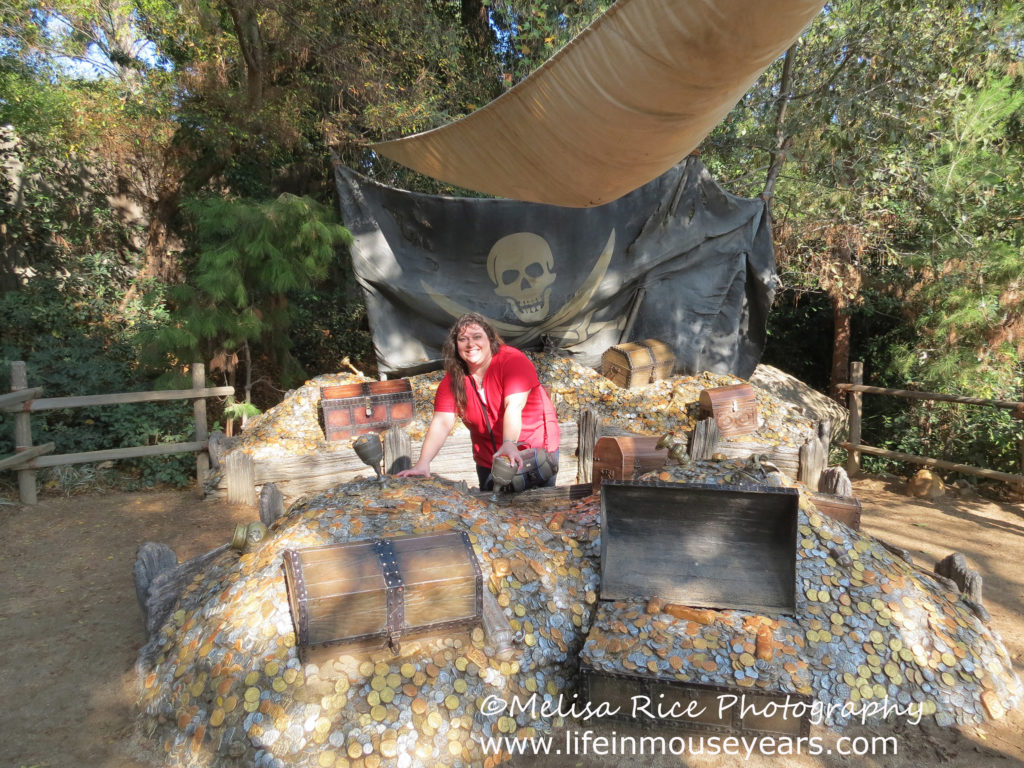 In Conclusion
It seems like with all the spots to explore at Pirate's Lair on Tom Sawyer Island that you will have lots to do! It is a fun spot to explore while at the Disneyland Resort. I hope that you and your family will explore and possibly find all the treasure you can on your visit.
Questions or Comments?
I hope you enjoyed today's post! If you have any questions or comments, please feel free to make them below. I would love to help!
For more information on the Disneyland Resort, you can check the official website here.
Thanks for stopping by Life in Mouse Years!