Discovering Tomorrowland's History in Disneyland is something that I enjoy and I hope you will too! This land has had so many changes over the years to continue being futuristic. Not an easy feat! However, so many people have loved this land and some of the older attractions that no longer exist. So much so that some things are being requested to be brought back! Today I will share some history and what is there now, waiting to be discovered.
Discovering Tomorrowland's History in Disneyland
Tomorrowland has so many fun things to discover! Restaurants, shops, and rides fill this land. Let's see what is in Tomorrowland now and find out how things were when it first opened.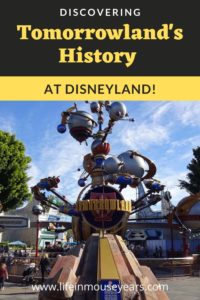 In 1955, Walt Disney dedicated this land at the park opening, and this is what he said:
"A vista into a world of wondrous ideas, signifying man's achievements… a step into the future, with predictions of constructive things to come. Tomorrow offers new frontiers in science, adventure, and ideals: the Atomic Age…the challenge of outer space… and the hope for a peaceful and unified world."
Discovering Tomorrowland's History in Disneyland 1955-1966
First on the list for Discovering Tomorrowland's History in Disneyland is to start at the beginning! Tomorrowland opened when Disneyland opened, July 17, 1955. Tomorrowland was designed to be the year 1986.
While Walt Disney ran out of funds building most of Disneyland, Tomorrowland got the short end of the funds and time to be built. As a result, Walt Disney relied on corporate sponsors to fill in space by having showcases in the buildings there. This is something that Walt was not too keen on. But something I think that worked at that time. 
Another thing to fill in space in Tomorrowland when it first opened, is that Walt Disney used some of the props to remake the scenes from Disney's 1954 movie, 20,000 League's Under the Sea to have on display as a walk through. I think this must have been really fun to walk through! At least it's something I would have enjoyed seeing. In fact, the organ from that movie is still in Disneyland today! It is inside of the Haunted Mansion in New Orleans Square.
Opening Day Attractions:
Autopia- Is an attraction where you can drive a small car by yourself. Kids included!

Rocket to the Moon- A rocket simulator that takes you to the moon.

Circarama 360- Nine movie screens that showed you a movie in 360-degree views.

Space Station X-1- Was a video of the view of earth from a satellite.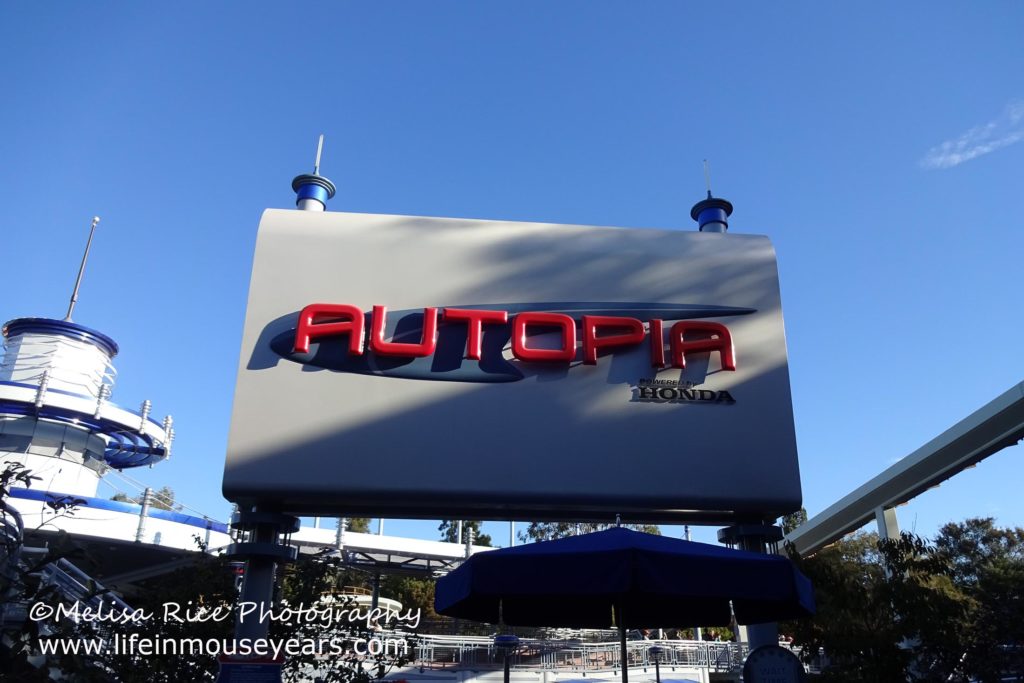 The only attraction that has survived since the opening is Autopia. However, this attraction has seen many changes over the years. As a result, Autopia has stood the test of time and remains a favorite among park-goers. 
Later in 1955, Tomorrowland Boats, and the Aluminum Hall of Fame opened. 
1956
Next on the list of Discovering Tomorrowland's History in Disneyland is the attractions from 1956. 
In 1956, Skyway to Fantasyland opened. Unfortunately, this attraction was closed in 1994. It was a great way to travel from one end of the park to the other. Another attraction that opened was the Astro Jets. This attraction allowed guest to fly their own jet. Well, up and down at least. 
1957 brought another attraction to Tomorrowland. It was the Monsanto House of the Future. This house was made entirely out of plastic. It showcased picture phones, television remotes, and microwave ovens! Things that at the time were all brand new creations. 
Finally, in 1959, Tomorrowland got three new big attractions. They were:
Matterhorn Bobsleds- A tube style roller coaster. It is now considered a Fantasyland attraction. 

Submarine Voyage- Real submarines that take you on an underwater voyage.

Disneyland's Monorail- A Monorail train up on an elevated track taking you to the Disneyland Hotel and then back to Tomorrowland.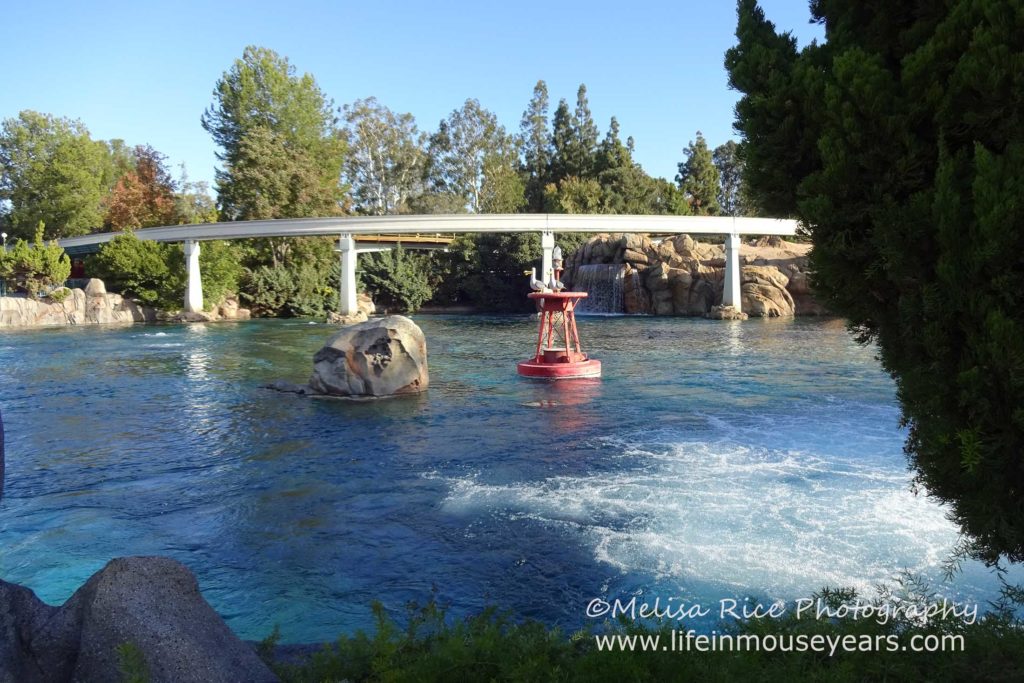 Find Disney Parks items now at shopDisney!
Discovering Tomorrowland in Disneyland 1966-1993
Second, on the list for Discovering Tomorrowland's History in Disneyland is the first time that Tomorrowland was remodeled. During this time Tomorrowland was labeled as "World on the Move". In 1966, Disney added:
Peoplemover- A vehicle that continuously moved on an elevated platform. It traveled inside of the attraction buildings all over Tomorrowland.

Flight to the Moon- Renaming of the simulator attraction that takes you to the moon.

CircleVision Theatre- Enlarged and improved theatre.

Carousel of Progress- A rotating building that had an audio-animatronic show.

Adventures Through Inner Space-Another continuously moving ride that "shrunk" you to the size of an atom.
1973-1975
In 1973, General Electric decided to close the Carousel of Progress and in 1974 Disney opened America Sings. A show that had 114 audio-animatronics that sang songs to celebrate the upcoming bi-centennial of America. Then in 1975 Flight to the Moon was updated to Mission to Mars, as a result of the moon landing having taken place, it was no longer futuristic. 
1977
Another big attraction that opened in Tomorrowland was Space Mountain! This is another roller coaster attraction that is in this land. It takes you all over space. You can see stars and planets in this attraction.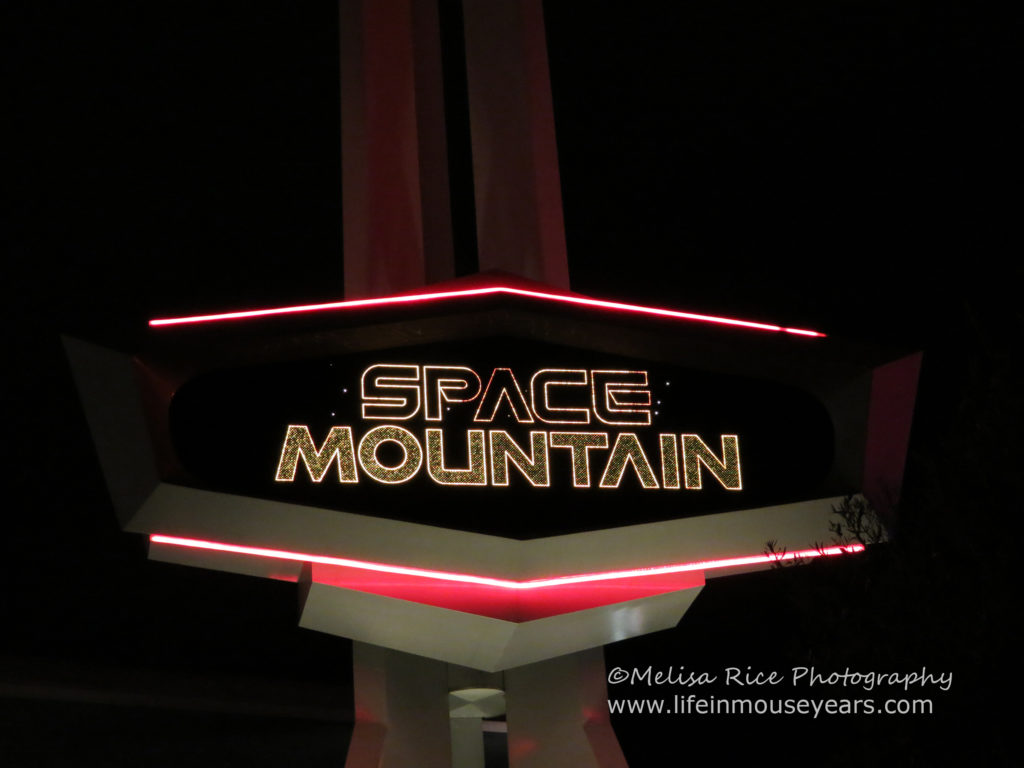 1986
More changes came in 1986. Star Tours took the place of Adventures Through Inner Space, and Captain E.O. was added next to Space Mountain.
Captain E.O. was a 3D video that featured Michael Jackson and Angelica Huston. Star Tours is a motion simulation attraction that takes you into space and into Star Wars!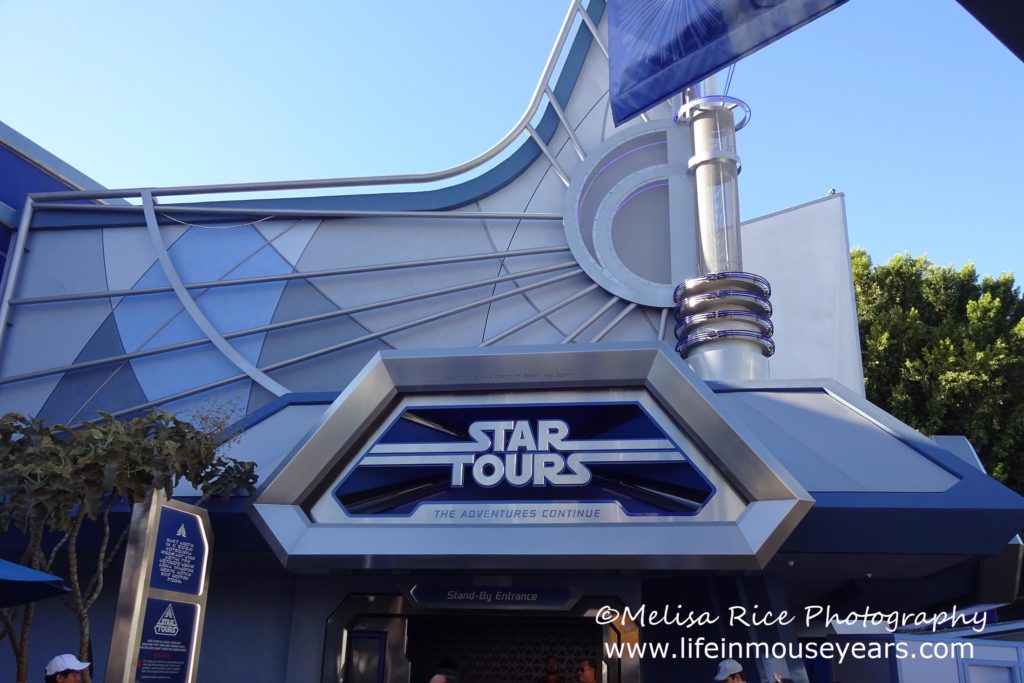 Discovering Tomorrowland in Disneyland 1998-2004 
Next on the list of Discovering Tomorrowland's History in Disneyland is the last major remodeling that this land has seen. (Yes, it is now majorly overdue to keep with being futuristic.) In 1995-1998 Tomorrowland went through a major overhaul. Some things did not go well, and others the visitors were not happy about. A lot of the attractions that were there were closed. For example, Peoplemover, Mission to Mars, Captain E.O. the Starcade (an arcade), The Rocket Jets, and CircleVision 360. The land was given a makeover to loosely resemble retro-futurist concepts from Jules Verne in Disneyland Paris. The land was painted  Bronze, Gold, and Dark Brown. A HUGE contrast to the white that was there before. 
Another change, (that was for the good,) was that all the plants in the land were changed to edible plants. Every plant can be eaten or produces fruit that can be eaten. 
Rocket Rods was a short-lived attraction that took the place of the Peoplemover attraction. While Rocket Rods was a fun attraction, the Peoplemover is an attraction that is GREATLY missed by most people who remember this attraction or who have ridden the one in Florida. Also, just like me, we all want Disney to bring back this beloved and classic attraction!
The America Sings building was changed to house Innoventions. A two-story attraction that showcased new technological advancements. 
Finally, Honey, I Shrunk the Audience, (based on the movie Honey I Shrunk the Kids,) replaced Captain E.O. for the 3D movie. 
Tomorrowland Today
Thankfully, in 2005, Tomorrowland's original color scheme of whites, blues, and silver was returned! For the most part. Astro Orbitor that sits out front of Tomorrowland still has the Gold color scheme. 
Next on the list of Discovering Tomorrowland's History in Disneyland, takes place in 2007. This is when the Submarine Voyage, (previously closed in the '90s), was rethemed and reopened as Finding Nemo's Submarine Voyage. 
An Old Attraction Returns
In 2010, Captain E.O. returned to the Magic Eye Theatre! It has since been closed again. However, it was widely popular upon its return shortly after Michael Jackson passed. It is a great show that I am so thankful I got to see it one last time when we went to Disneyland in 2011. 
Next in 2015, Innoventions closed and was reopened as Star Wars Launch Bay. This is an attraction that you can have a meet and greet with Star Wars characters, see movie props and purchase Star Wars merchandise.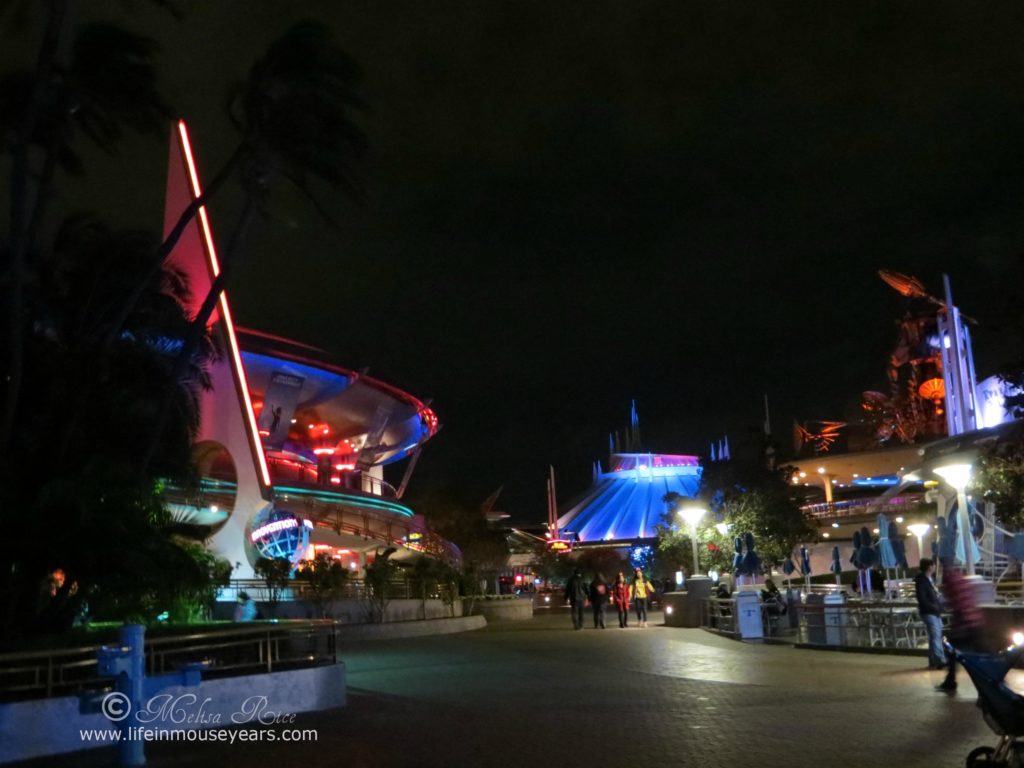 In 2019, Disneyland removed the rocks at the entrance of Tomorrowland. They were named "french fry" rocks by the guests. 
I haven't seen the wide-open spaces yet… However, the photos and videos show it off nicely. I am so glad that Disney decided to remove them. 
There are rumors that Disney is going to remodel this land. If/when they do, I still hope for the return of the Peoplemover and Skyway!
In Conclusion
Discovering Tomorrowland's History in Disneyland has been a fun time for me and I hope that it has been one for you too! Tomorrowland has changed a lot over the years. There have been so many fun rides and attractions that have come and gone. 
Questions or Comments?
If you have any questions or comments on today's post, please feel free to leave them in the comments below. 
Thanks for stopping by Life in Mouse Years!