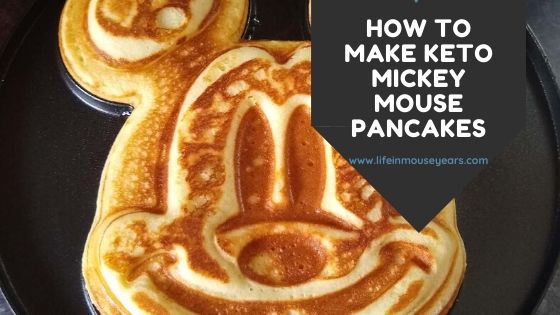 How to Make Keto Mickey Mouse Pancakes is something I have been thinking about doing for a while. I had been given a Mickey Mouse waffle maker and found a great keto pancake recipe online. Since I have been making these for the last few months, I feel like it is time to share it with you! 
How to Make Keto Mickey Mouse Pancakes
Anytime you can add Disney to what you are doing, do it! It helps to bring a smile to your face or a smile to someone else's face too! It can help to relive memories of a past Disneyland trip. Making pancakes and making them Mickey Mouse pancakes can bring that smile, fun, magic, and happiness to your day!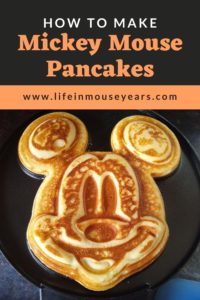 Pancake Recipe
First on the list for these Keto Mickey Mouse Pancakes is the recipe. I found this recipe online (here) from All Day I Dream About Food. Being that I was fairly new to baking keto, I was a little nervous at first. They turned out great! These Keto pancakes are really easy to make too. Especially if you have a Mickey Mouse Iron. This way you don't have to worry about the pan, the temp of the pan, etc like I do… 
The next time I made them, however, I made a switch with one of the ingredients and they turned out great! A little less dense. 
The recipe calls for almond milk. Now don't get me wrong. They are great with the almond milk. But, I used buttermilk instead, the second time I made them. As the result of having purchased the buttermilk for a cake, I was hired to do and then that virus hit… Therefore the event was canceled and consequently, the cake was canceled. As a result, I was left with, what do I do with it? I had never used buttermilk before. 
My friends make regular pancakes all the time and use buttermilk for them. I thought maybe it would work for the keto pancakes and help add a little fluff to them. It worked!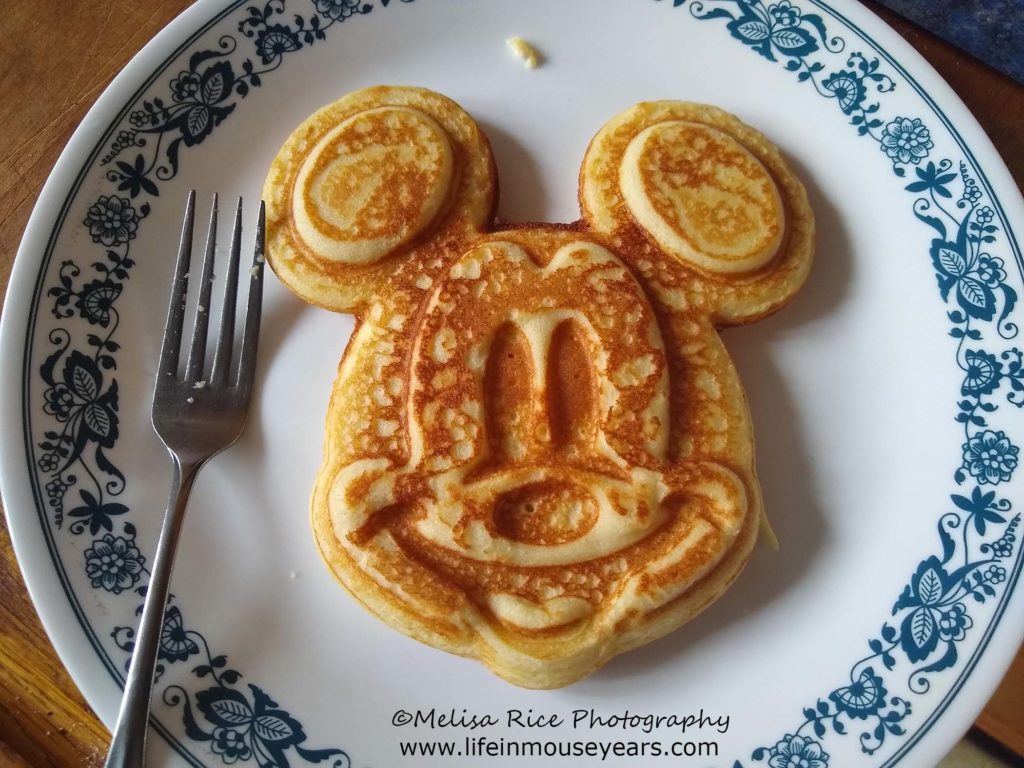 Gather Ingredients
Next on How to Make Keto Mickey Mouse Pancakes is to gather the ingredients. This way you will know that you have everything that you need before you start. The ingredients you will need are: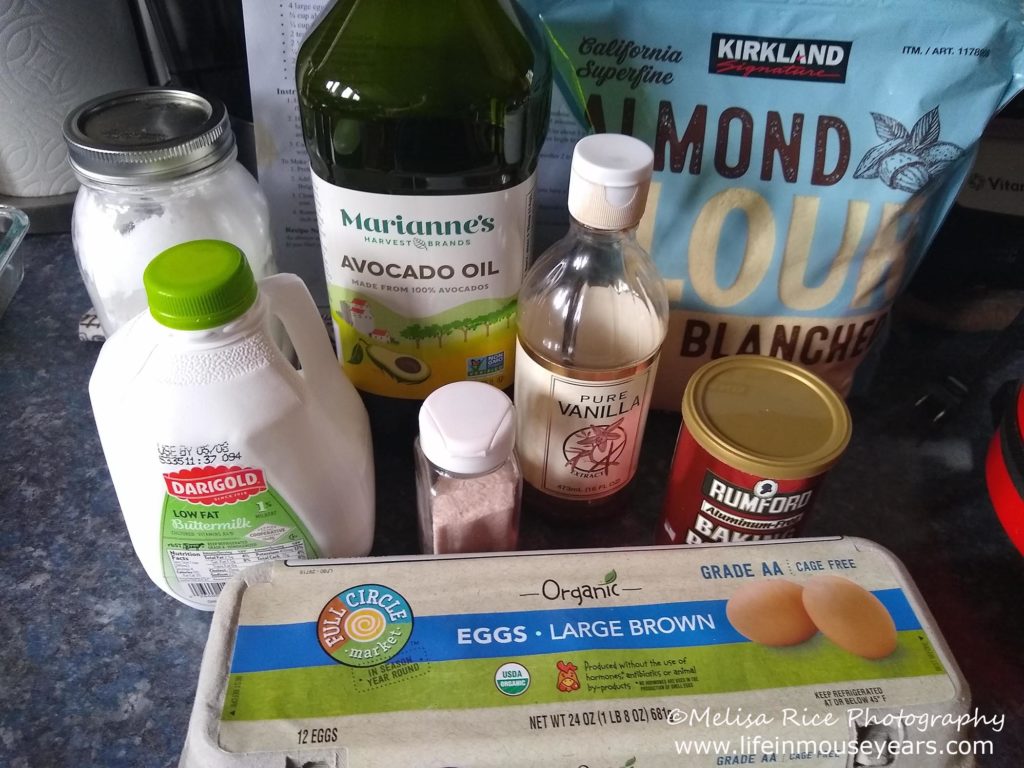 Mix Dry Ingredients Together
Next on the list on How to Make Keto Mickey Mouse Pancakes is to mix the dry ingredients together. I like to get one bowl, add the almond flour, sweetener, baking powder, and salt. I take a whisk and just mix it all together.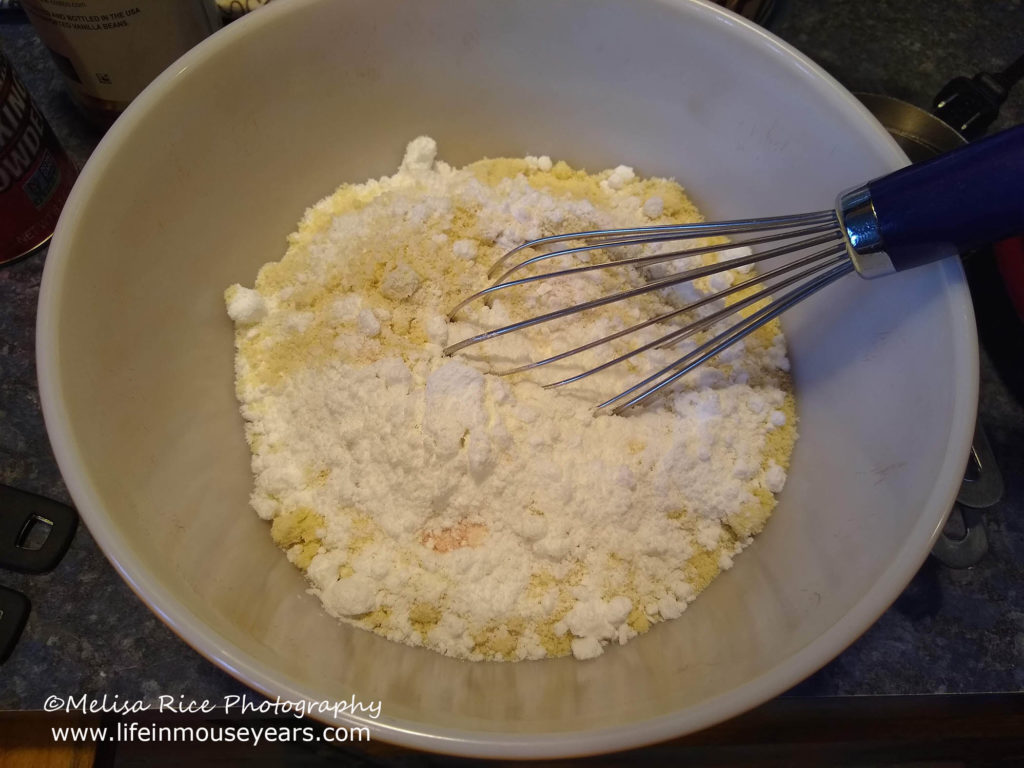 Mix Wet
Next up is to mix the wet ingredients together. So first, to do the eggs, I would like to give a tip. I have been cooking and baking for years… a few months ago, I encountered a green egg. Yes green! The egg white part was green when I cracked it open. I googled it and I am glad that I did because you do NOT want to eat a green egg. Unless you dyed it green yourself. Therefore, when I am using eggs I will take a bowl, crack one egg into it. When I see it is ok, I will then add it to the blender. Likewise, with the first egg, I will do each egg into the bowl. One at a time.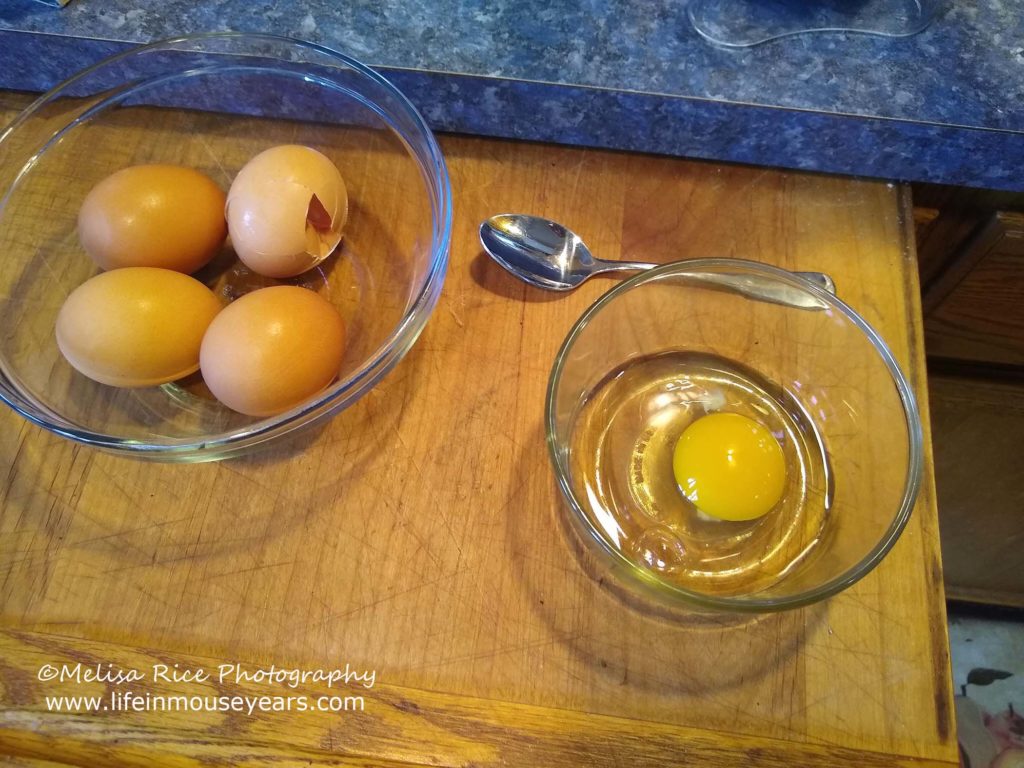 Next, I take a liquid measuring cup (yes there is a difference between dry and liquid measuring cups), and I measure the ¾ cup milk, ¼ cup avocado oil, and I will also add the 2 TBLS vanilla extract in the one cup. After that, I add it to the blender with the eggs and blend them.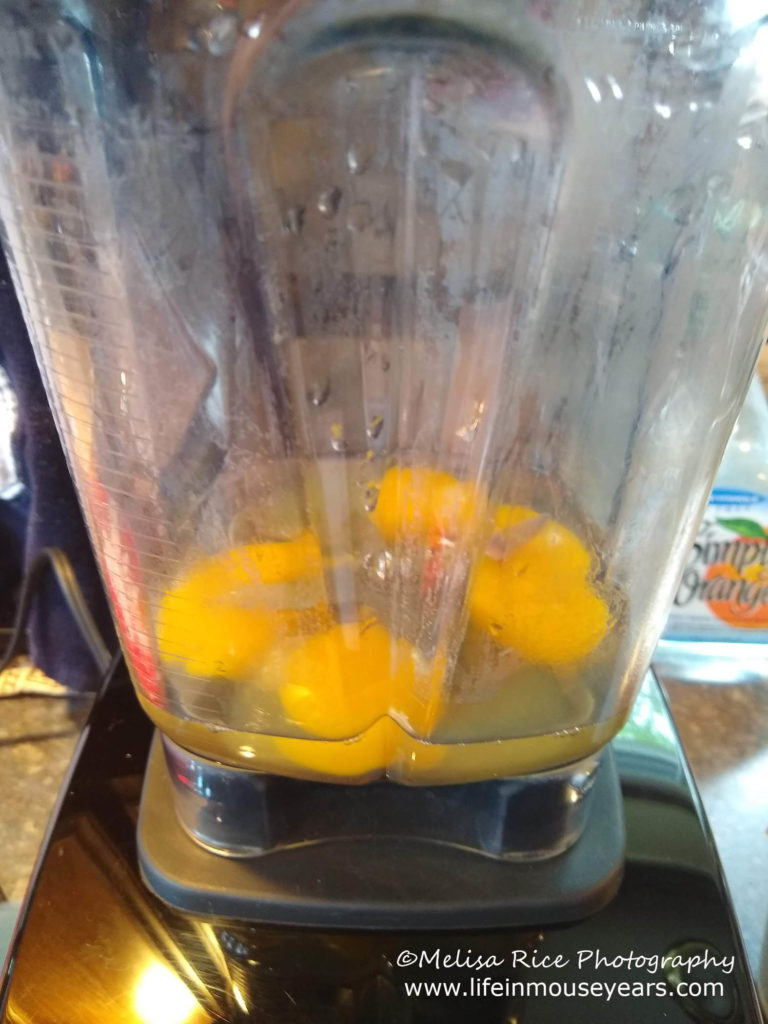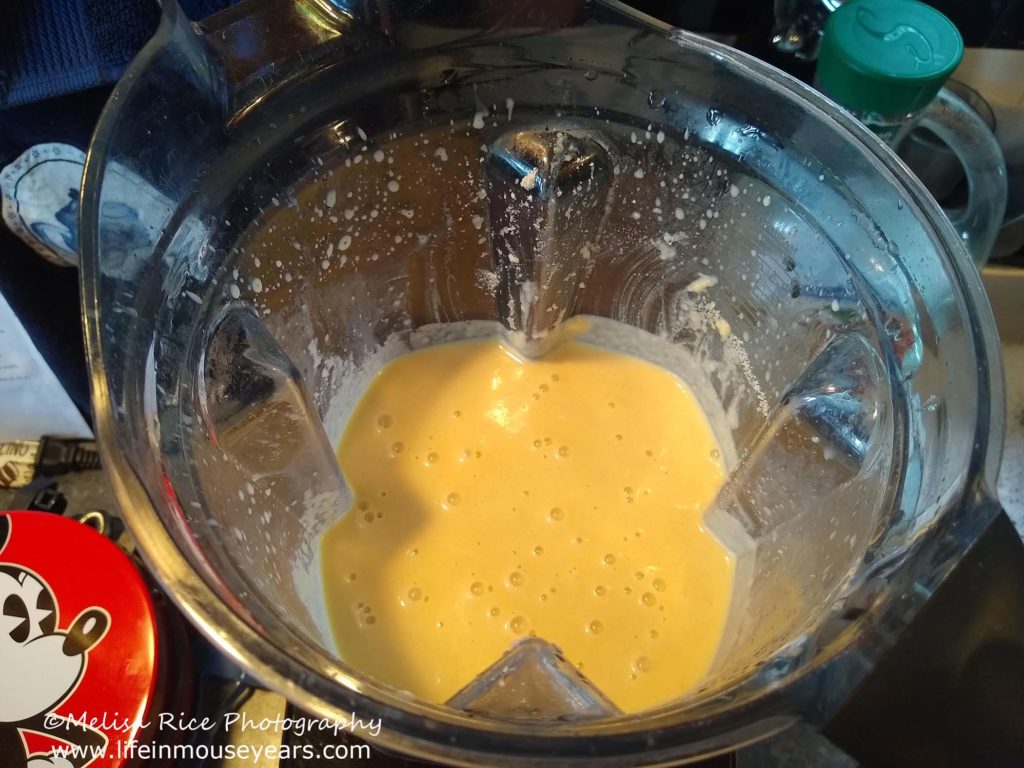 Mix the Wet With the Dry
After you have blended the wet ingredients together in the blender, add the dry ingredients to the wet, and blend them together. (Save the bowl after you mix the dry with the wet. You will need it again after the blending part.) Your batter will be runny. However, do not worry! It will thicken.
Remember how I said to keep the bowl from your dry ingredients? Take the batter that is in the blender and pour it into that bowl and let it sit for at least 5 minutes. The batter will bubble and thicken as it sits.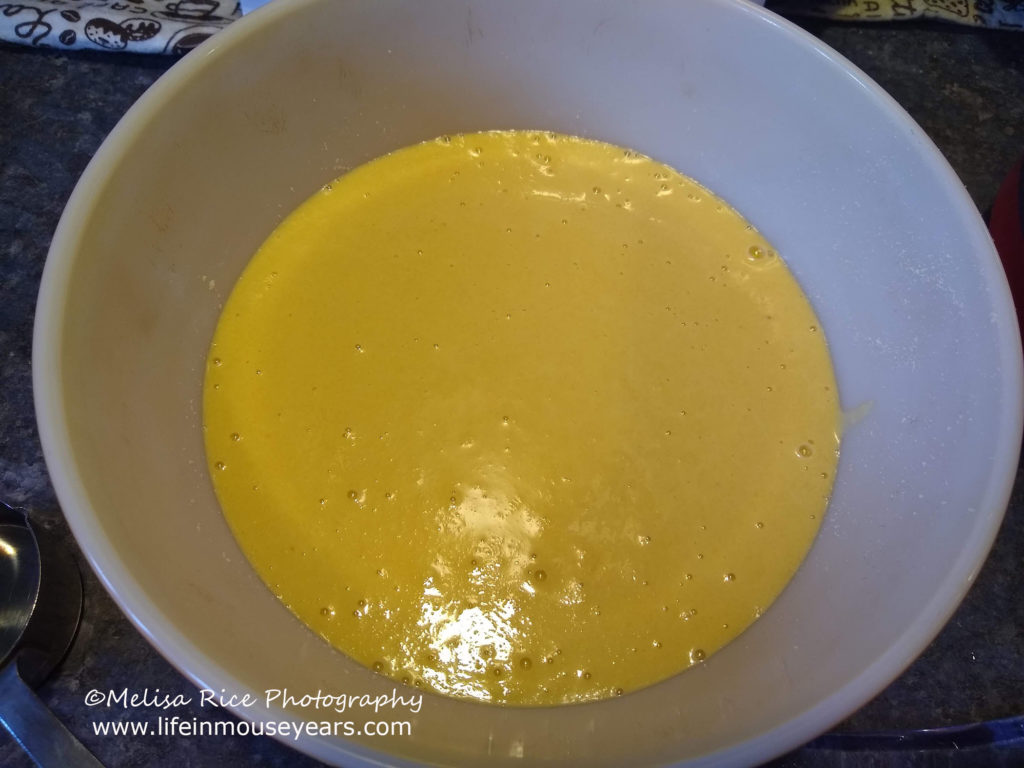 Start Your Iron!
After your batter has been sitting for 5 minutes, it is time to plug in the iron and get it ready!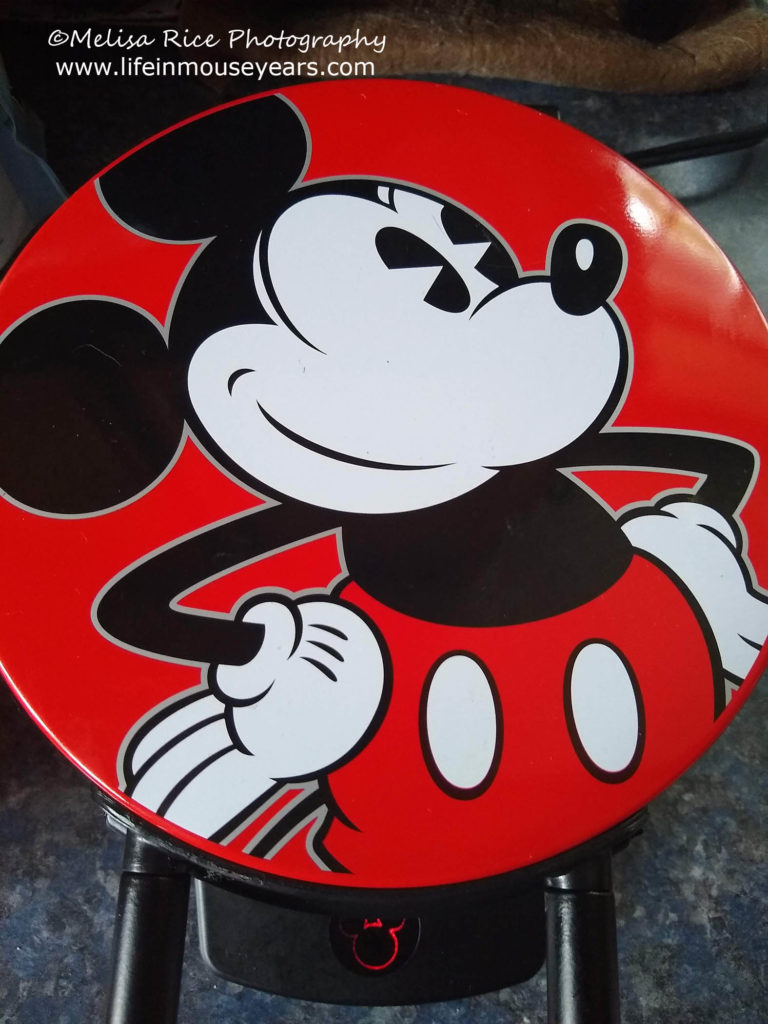 I use an avocado oil spray to lightly spray the iron before adding the batter. Next, I use a ⅓ dry ingredient cup to scoop the batter into the Mickey shape. Making sure each ear and the face is covered. With the Mickey iron I have, it has a lip that I fill it up to. Then as it cooks it fluffs up and makes the impression of Mickey on the top side as well as the bottom.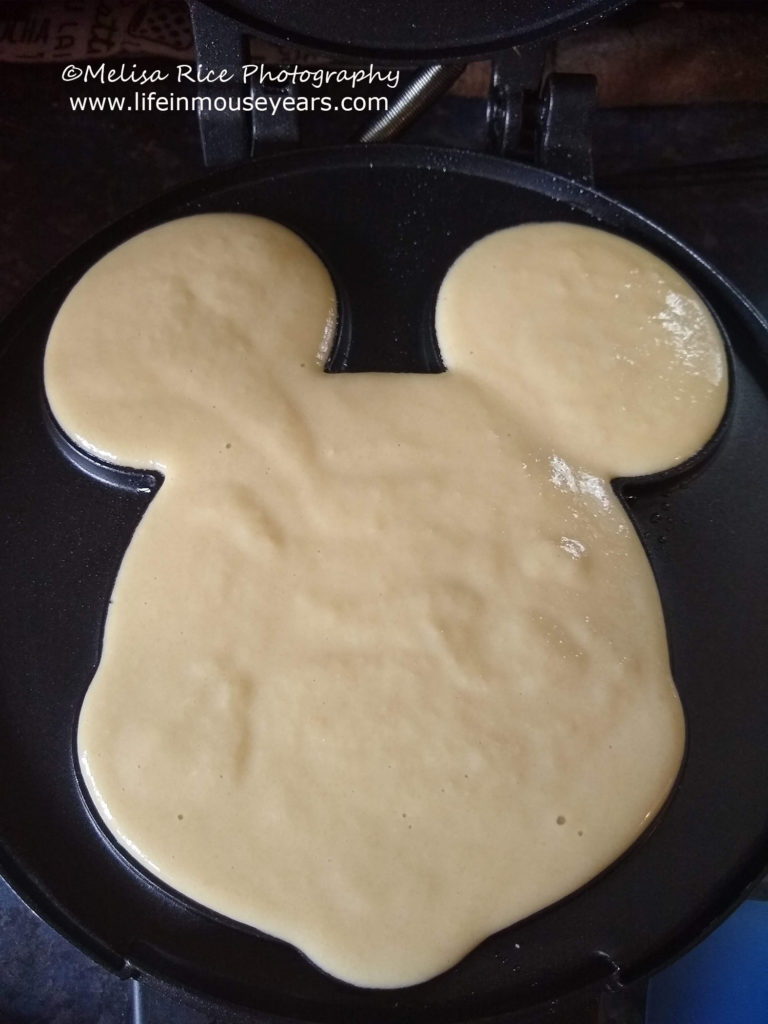 Unfortunately, the Mickey Iron I was given doesn't tell me when it is done. So I wait for a few minutes and will quickly lift the lid to check it, and if it is not dark enough yet, I will place the lid down and wait a little longer.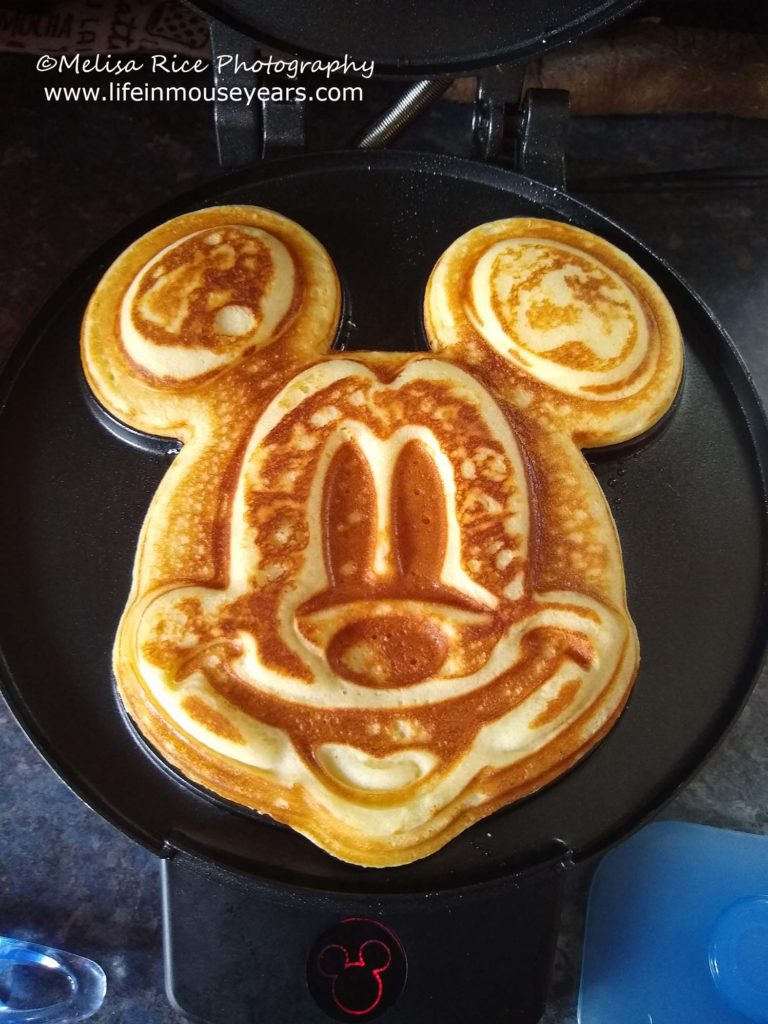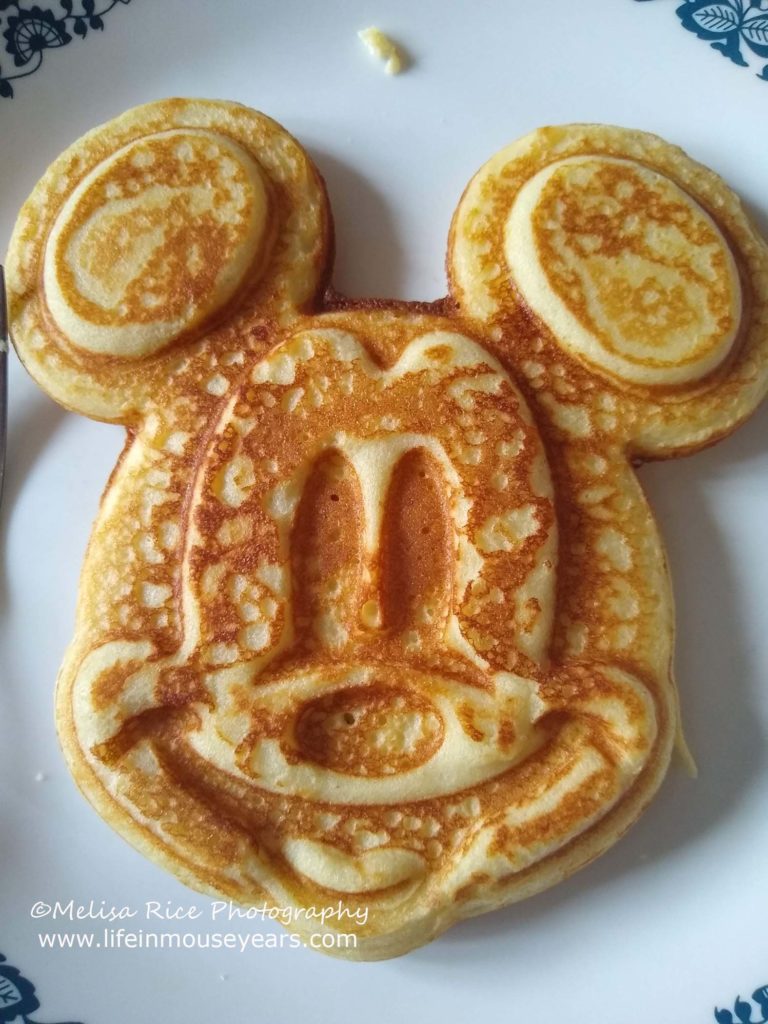 No Iron? Make Classic Mickey Shape
Another way to make Keto Mickey Mouse Pancakes is to use a pan or a griddle and pour the batter into three circles to make a classic Mickey shape. Just be careful when you flip them. Having the two ears hanging up off of the bigger circle, it can be a little tricky to flip them. However, not impossible! 
Where to Find a Mickey Waffle Iron or…
Finally on the list of How to Make Keto Mickey Mouse Pancakes, is where to find a Mickey waffle iron. Check out what I found on Amazon below!
Likewise, as I was looking for the Mickey waffle irons I found some really cool waffle irons that have different designs. Like Captain America, Olaf, Cars, Avengers, and Spiderman! I shared them down below if you would like to check them out.
In Conclusion
Making Keto Mickey Mouse pancakes can be a fun way to add Disney to your meal! I hope that today's post helps you out in making Disney themed pancakes for you or your family! 
Questions or Comments?
If you have any questions or comments regarding today's post, therefore, please feel free to leave them in the comments below. I would love to help! 
Thanks for stopping by Life in Mouse Years!

Shop Disney Parks items today at ShopDisney!!