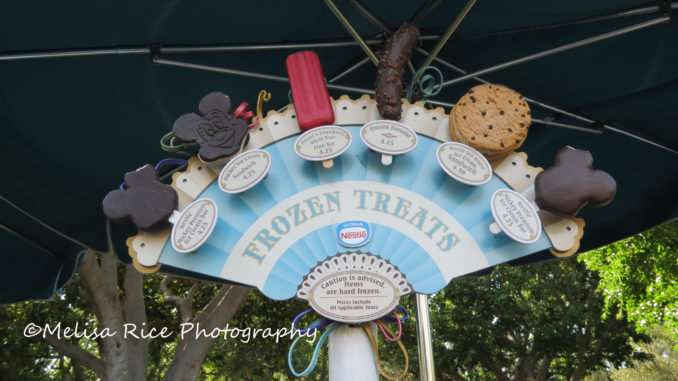 Do you have a Disneyland food bucket list? Or a bucket list in general? Disneyland has so many food options all over the resort. From snack type foods to sit down dining options. So many options, so little time (and stomach space).
Each time I visit the park, there are certain foods that I will always have to get. Today I would like to share with you which foods that I have on my Disneyland food bucket list. If you haven't tried some of these, then maybe you will give them a chance on your next trip!
Disneyland Food Bucket List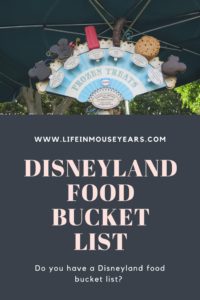 Churros!
The first food item on this list (and probably most everyone's list) is churros! I have tried these at all different Mexican restaurants through the years, but nothing compares to the ones at Disneyland. At least for me, the Disneyland version is the best! They sell them from carts all over the park. They are warm and freshly coated in sugar and cinnamon when you order them. Disneyland has started to offer different flavors for limited times. I haven't tried the other flavors. Yet…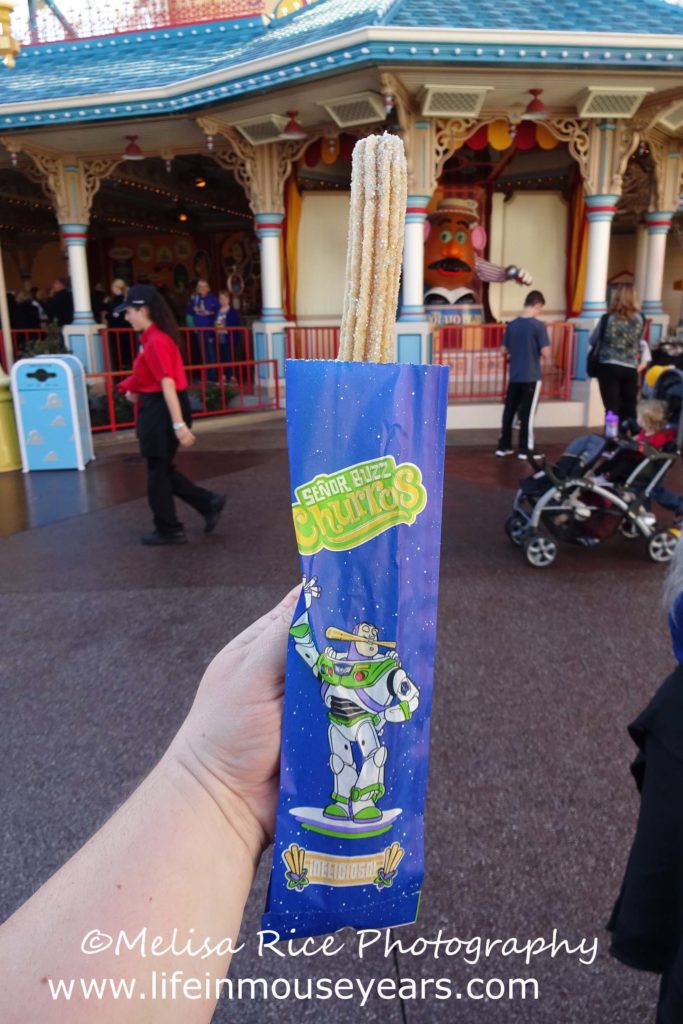 ---
---
---
Popcorn
I know, you're probably thinking "it's just popcorn. What is so special about it?" First of all, Disneyland has really cool souvenir buckets you can get the popcorn in, but also, it is the fact that you are in Disneyland and there is nothing like getting popcorn and waiting for a show or the parade to start. I also like to get popcorn and sit on one of the benches and just soak up the atmosphere.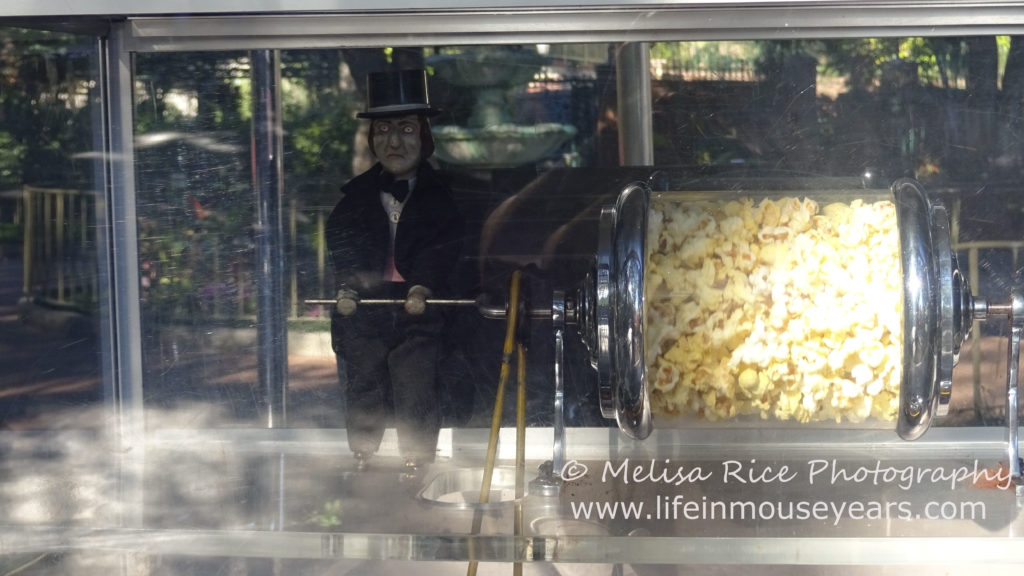 Mickey Shaped Ice Cream (or Mickey-shaped anything really).
I can't leave off Mickey-shaped ice cream from the Disneyland food bucket list. This frozen treat is fun to get! Disneyland has Mickey-shaped ice cream bars and Mickey ice cream sandwiches. It is hard to decide which one to get! At least they are both Mickey-shaped. If that helps you to decide. 😉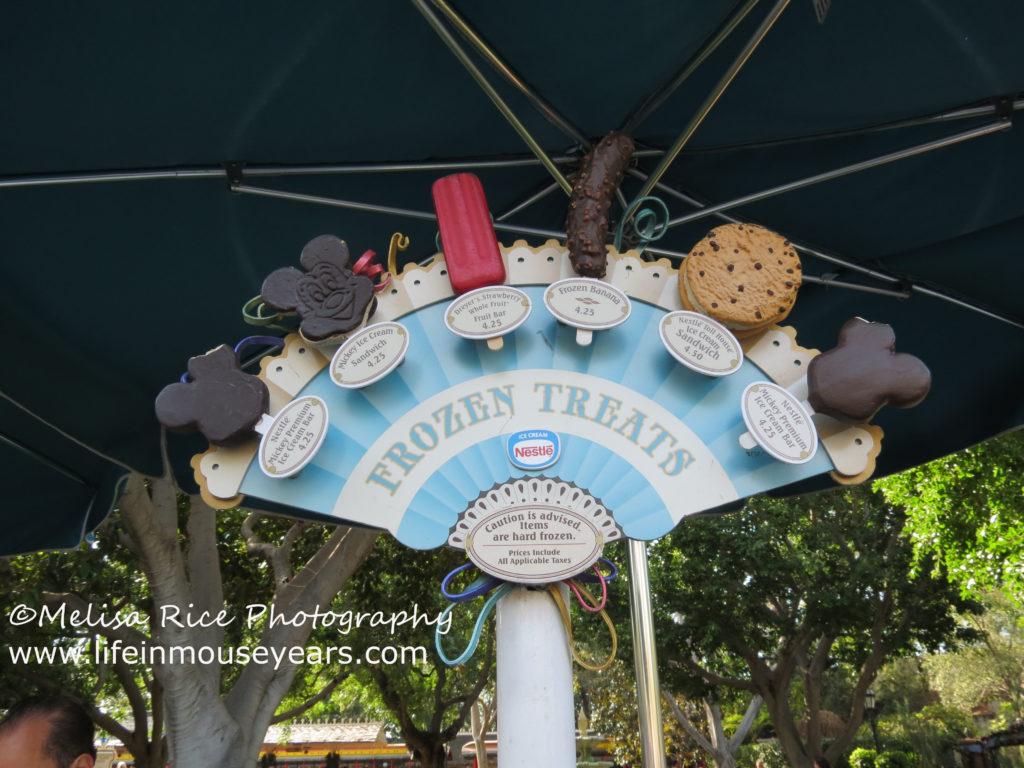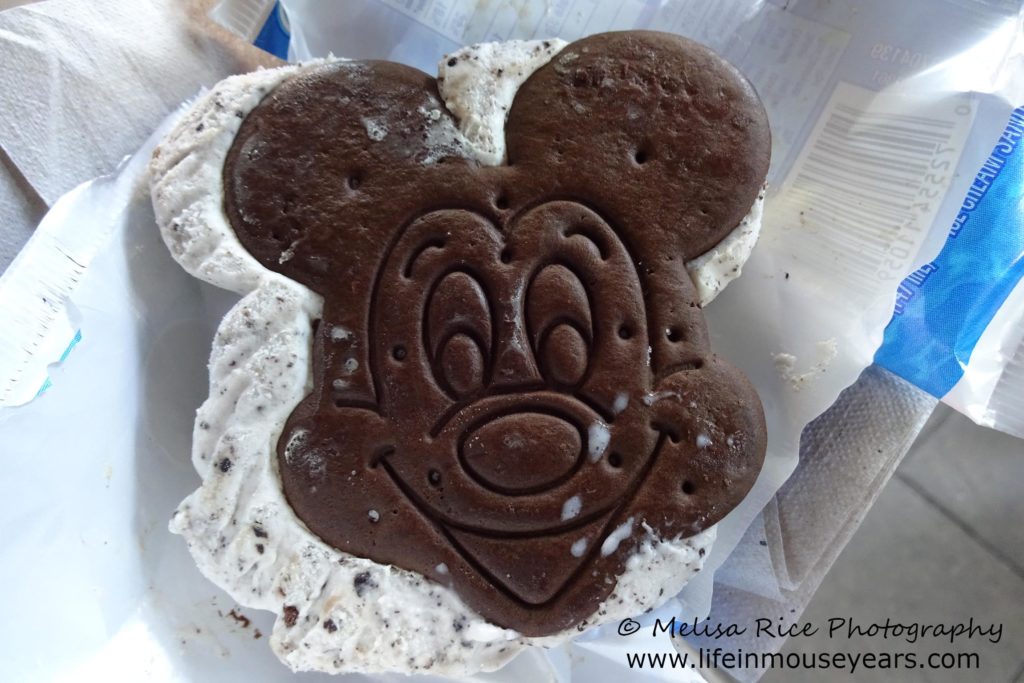 Pretzels
These pretzels are the soft bread pretzels. Disneyland has two options for this food item. There is a Mickey-shaped pretzel or a Jalapeno cheese filled pretzel. Because of there being two options, I have the hardest time deciding which one to get! I feel like I should get the Mickey-shaped one because I am at Disneyland. Yet, on the other hand, the Jalapeno cheese-filled pretzel is so delicious!
Fried Chicken
At the end of Main Street, just before you enter Tomorrowland, is a restaurant called Plaza Inn. This buffet/family-style eatery has so many delicious food options. However, my family's favorite choice for lunch/dinner is their fried chicken. This is the BEST fried chicken we have had. It is three pieces of seasoned fried chicken, and it comes with mashed potatoes, a buttermilk biscuit, and mixed vegetables. This chicken is a must for your Disneyland food bucket list!
Bengal Beef Skewers
Another restaurant in Disneyland that I like to visit each trip is Bengal Barbecue. They have many choices of barbecue skewers here. The top pick for this Disneyland food bucket list is the Bengal Beef Skewer. It has a sweet Zulu sauce that is really good. If you are not a meat-eater, they have a veggie skewer that is delicious as well!
---
---
Mickey Beignets
In addition to all the sweet Disney treats that are available all over the park, these fresh warm and sweet pastry type snack is at the top of that list. Mickey beignets are available at three locations in New Orleans Square. Mint Julep Bar, Cafe Orleans, and French Market. If you are looking just for these treats and not a meal, I recommend going to the Mint Julep Bar. This way you can just walk up and go. If you haven't tried these soft Mickey-shaped pillows of goodness yet, make sure to add them to your Disneyland food bucket list today!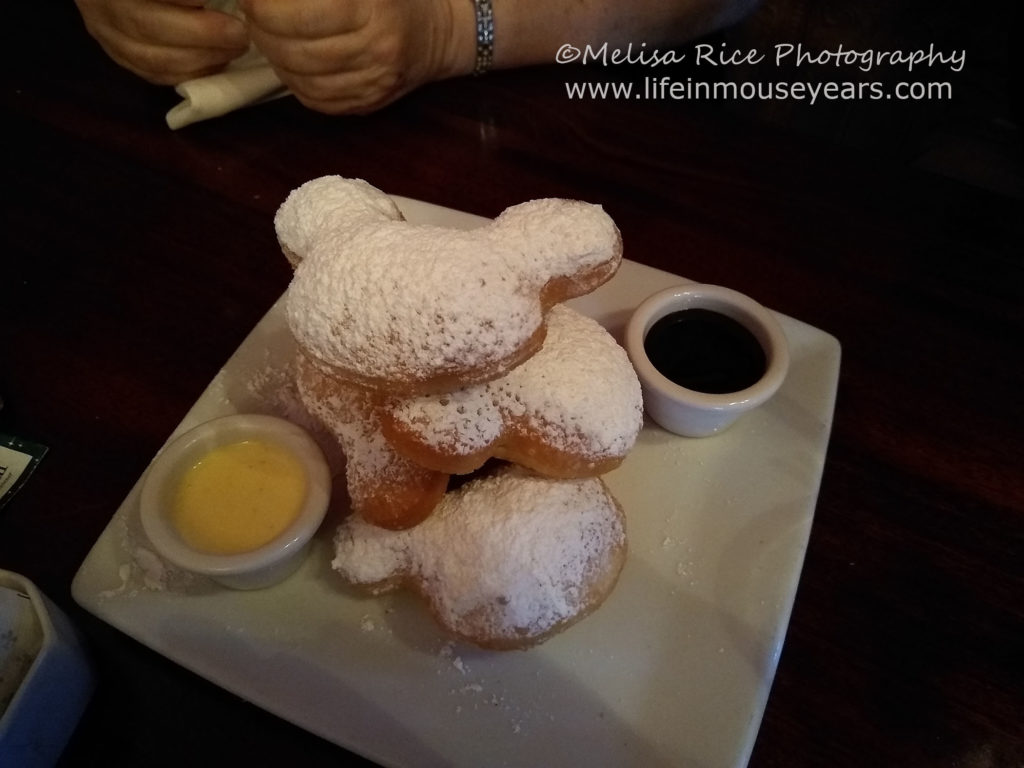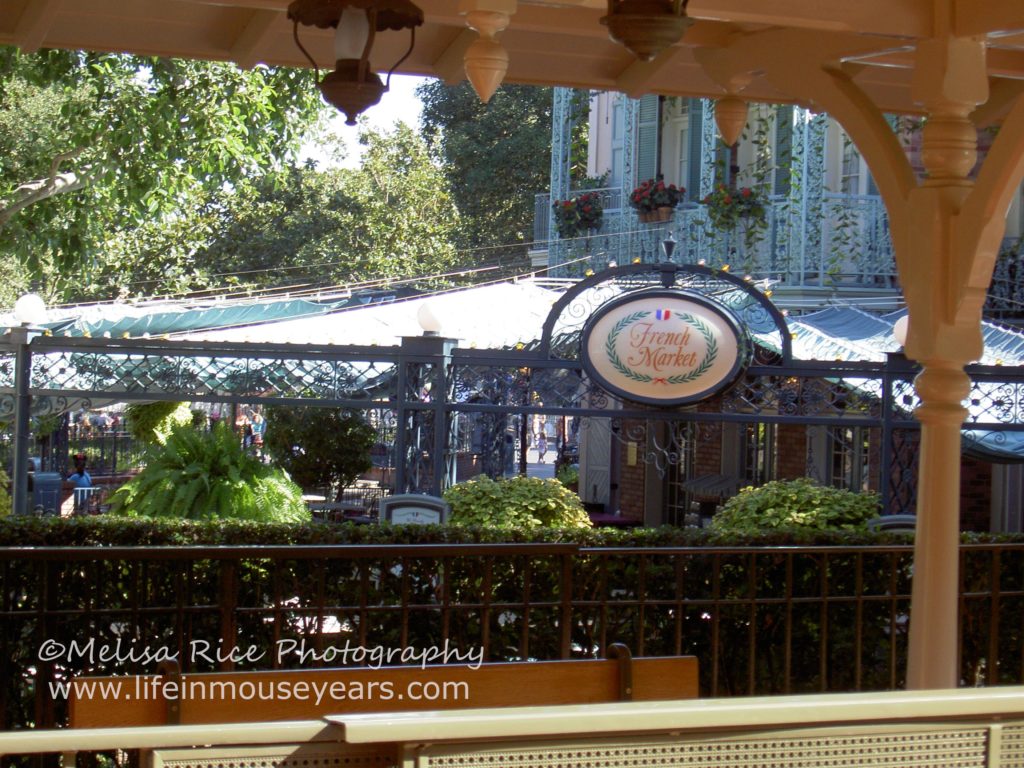 IN CONCLUSION 
I hope that you enjoyed this Disneyland food bucket list. Disneyland has so many more food options all over the resort. However, I hope that this partial list helps you to get your Disneyland food bucket list ready!
Questions or Comments?
If you have any questions or comments, please feel free to make them down below. I would love to help you out!
Check out Disneyland's website for the most up to date information.
What would you like to see here?
Is there anything you would like to read about here at Life in Mouse Years? Let me know in the comments below! I would love to help!
Don't forget to sign up!
If you would like to stay up to date on new posts that come available, please sign up to receive email updates!
Thank you for stopping by Life in Mouse Years!
---
---