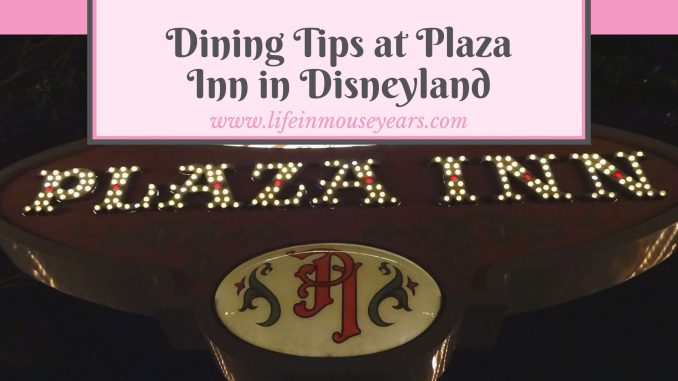 Today I would like to tell you about another dining location at Disneyland. This one is not on my dining on a budget list, however, it is a location on our must eat at list. It is the Plaza Inn!
Dining Tips at Plaza Inn in Disneyland
Going to Plaza Inn in Disneyland is one of my favorite places to eat! They have the BEST fried chicken dinner that I crave all year till our next trip to Disneyland. The design of the restaurant is also another aspect of this location that I love. Find out more below!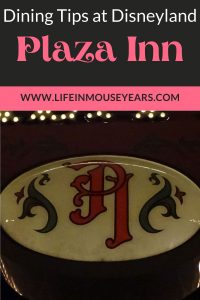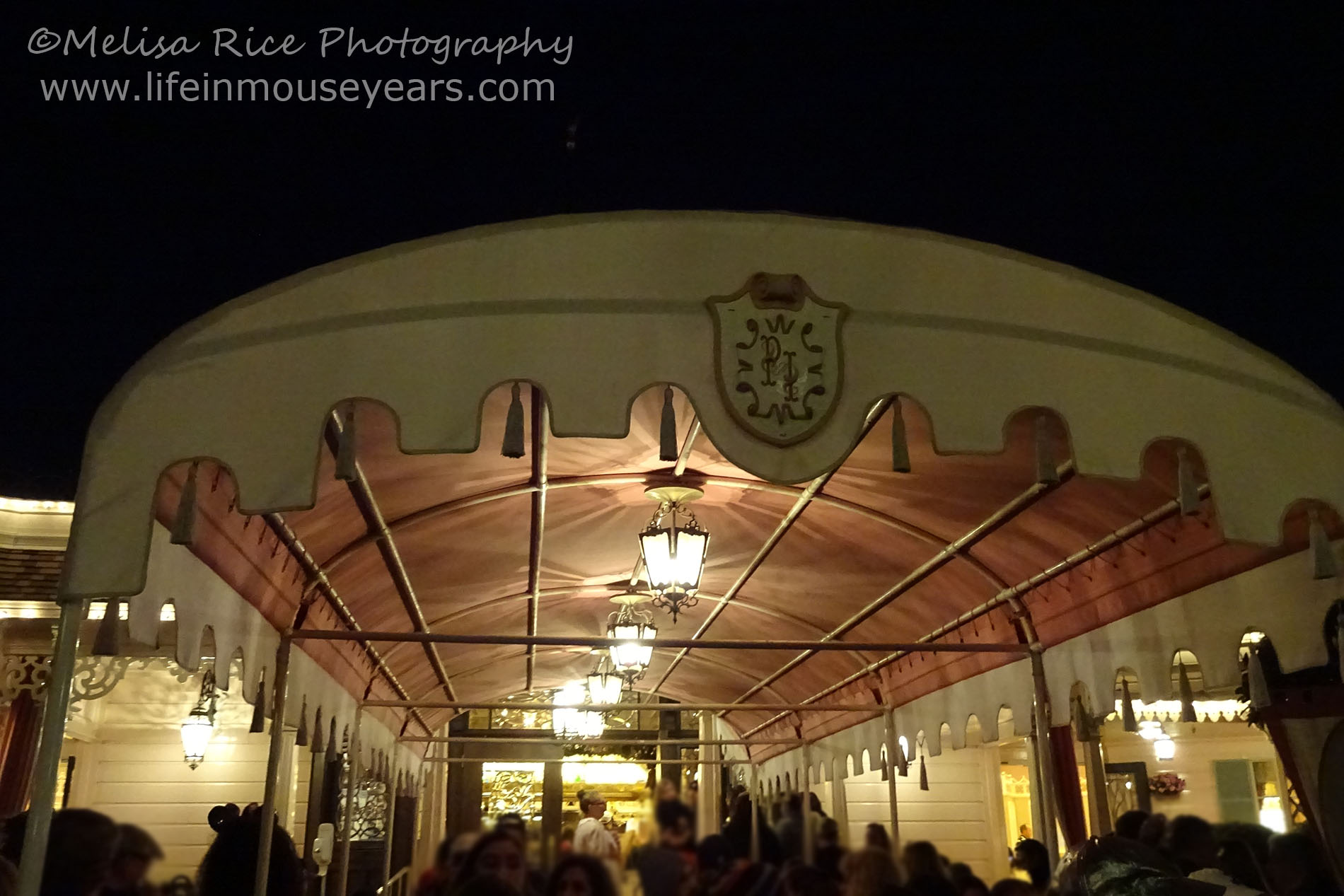 Plaza Inn is located on Main Street U.S.A. It is one of the original places from opening day. The restaurant/building has been there since opening day in 1955. Although, it was once called the Red Wagon Inn. It is considered a buffet/family style for lunch/dinner. For breakfast, it is a character dining location.
This means for lunch/dinner, you go inside and get a tray and cutlery. Then you pick which meal you are wanting and go to that station. When you are finished getting your food and drinks, then you pay at the register and find a seat. The price range for this time is $15-$34.99 per person. The price is dependent on which meal and if you add desserts, drinks, or other extras.
The character breakfast is where you get the Disney characters to come right to your table while you eat. The price range for this time is $35-$59.99 per person. Keep in mind that they require a reservation for the character breakfast.
This location is one of our top picks because of the theme and because of the fried chicken. Mmmmm fried chicken. They have the BEST fried chicken!

Check out Disney Parks items in the link below!
THEME
Ok, so let's start with the Theme. It is Victorian style decor. Walt Disney's wife Lillian did the decorating. It is beautiful there! There is seating to the left and to the right of the entrance/kitchen area. It feels like multiple rooms. Almost as if you were in a huge Victorian house. If you go to the right side (looking at the kitchen) and go all the way to the last room, it is a smaller room with glass windows all over. It reminds me of one of those garden rooms but rounded a bit. It is my favorite spot to sit. There is also seating outside on the patio as well.
Be sure to look around and up when you are there. The ceiling is Victorian stained glass. The floor in the foyer is marble. And the woodwork, which is one of my favorite things, is called "gingerbread woodwork". The detailing of this style of woodwork is just beautiful.
MENU 
Ok, now back to that chicken. I can't say enough about this chicken!  Yes, I use this to try and convince my Mom we need a family trip to Disneyland again. Lol, The chicken has a special herb-seasoned coating. The meal comes with 3 pieces, with mashed potatoes, mixed vegetables, and a buttermilk biscuit. You will not leave hungry. Trust me.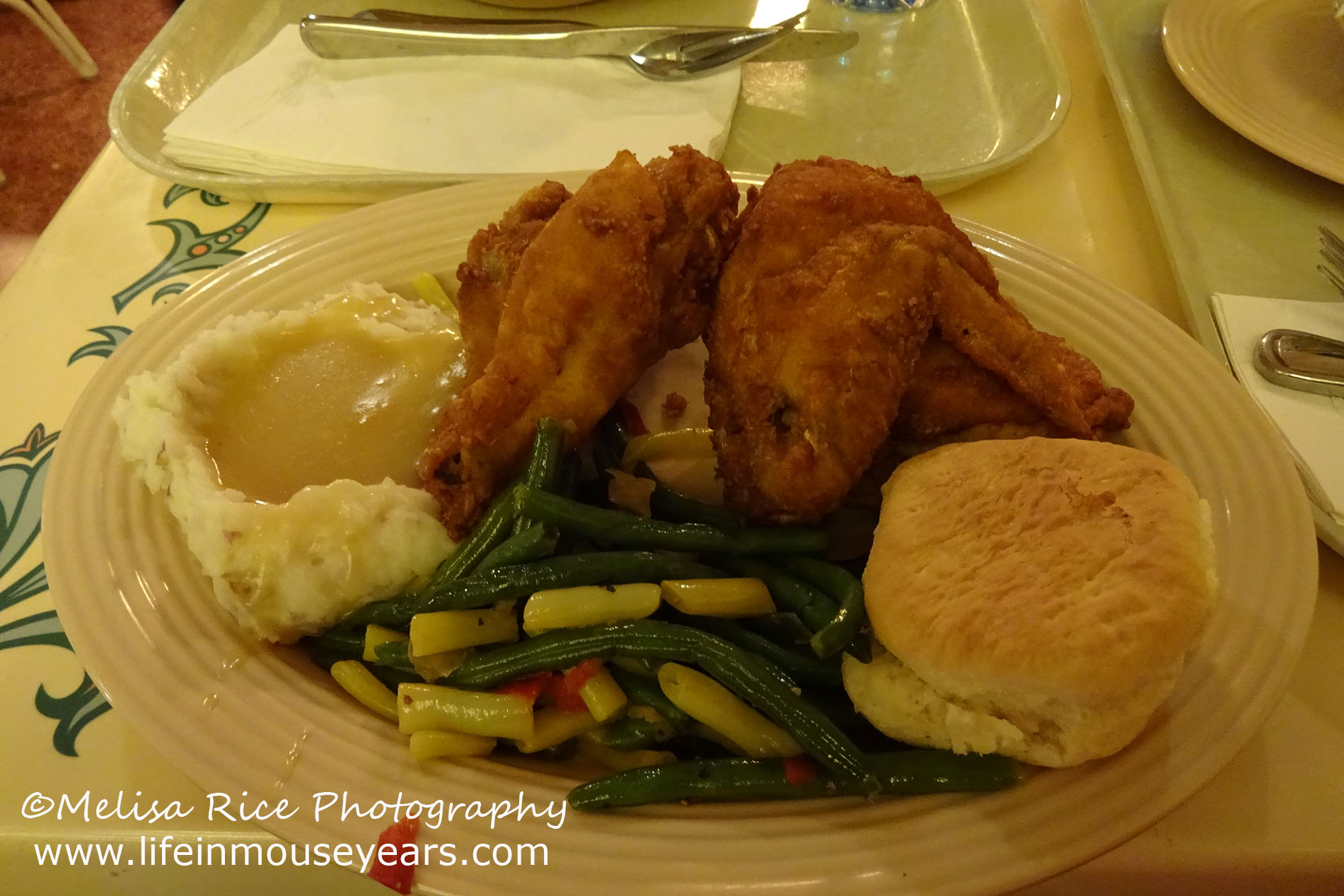 Some other meal choices are slow-roasted pot roast, with vegetables, potatoes,  gravy, and a buttermilk biscuit. The pasta dishes are penne pasta with your choice of either marinara, Bolognese, or chicken pesto Alfredo sauce. All are topped with Parmesan cheese and comes with a biscuit. They also offer a Cobb salad.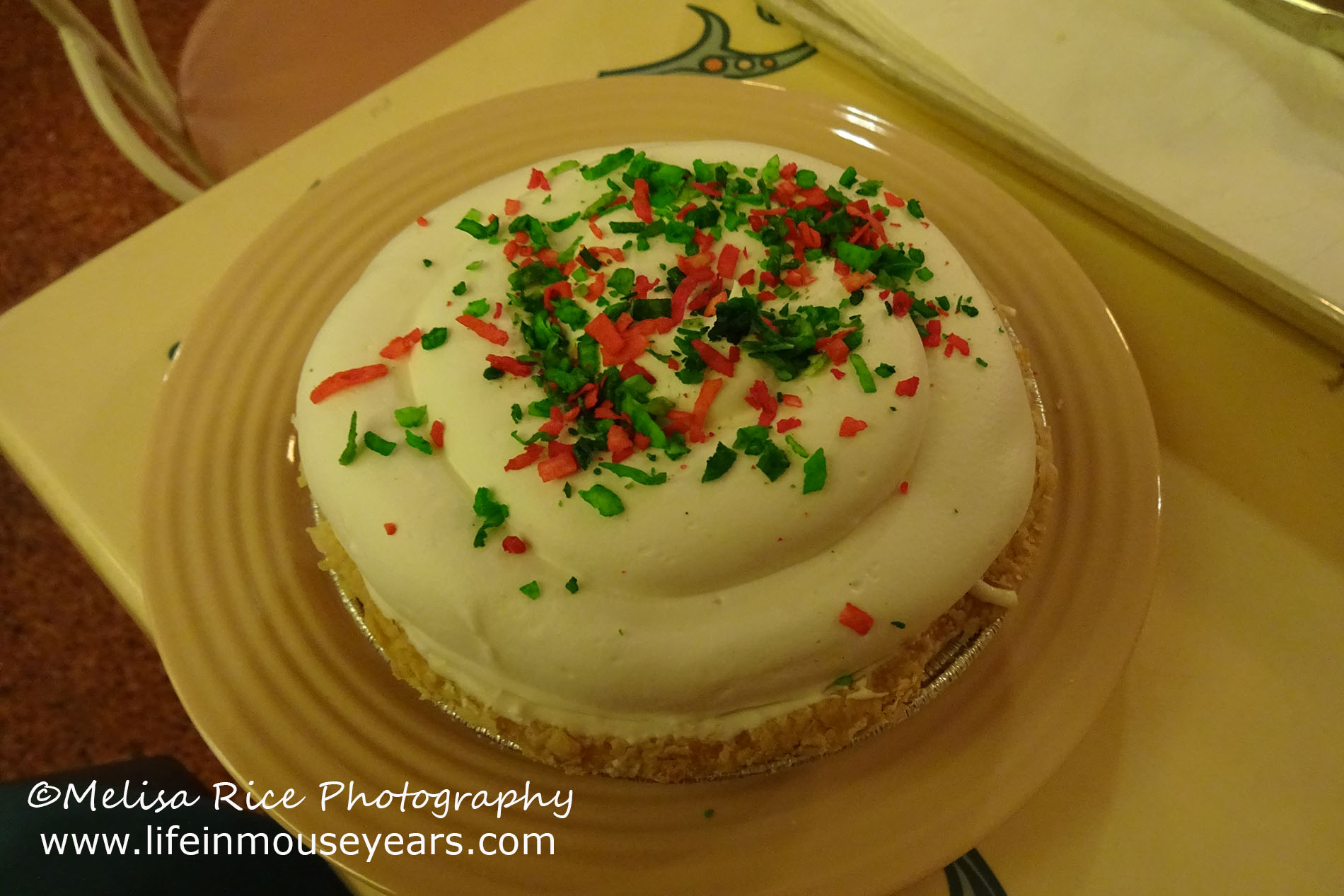 Don't forget about allergy-friendly foods. The menu for that is available upon request. Check out the menu here.
---
---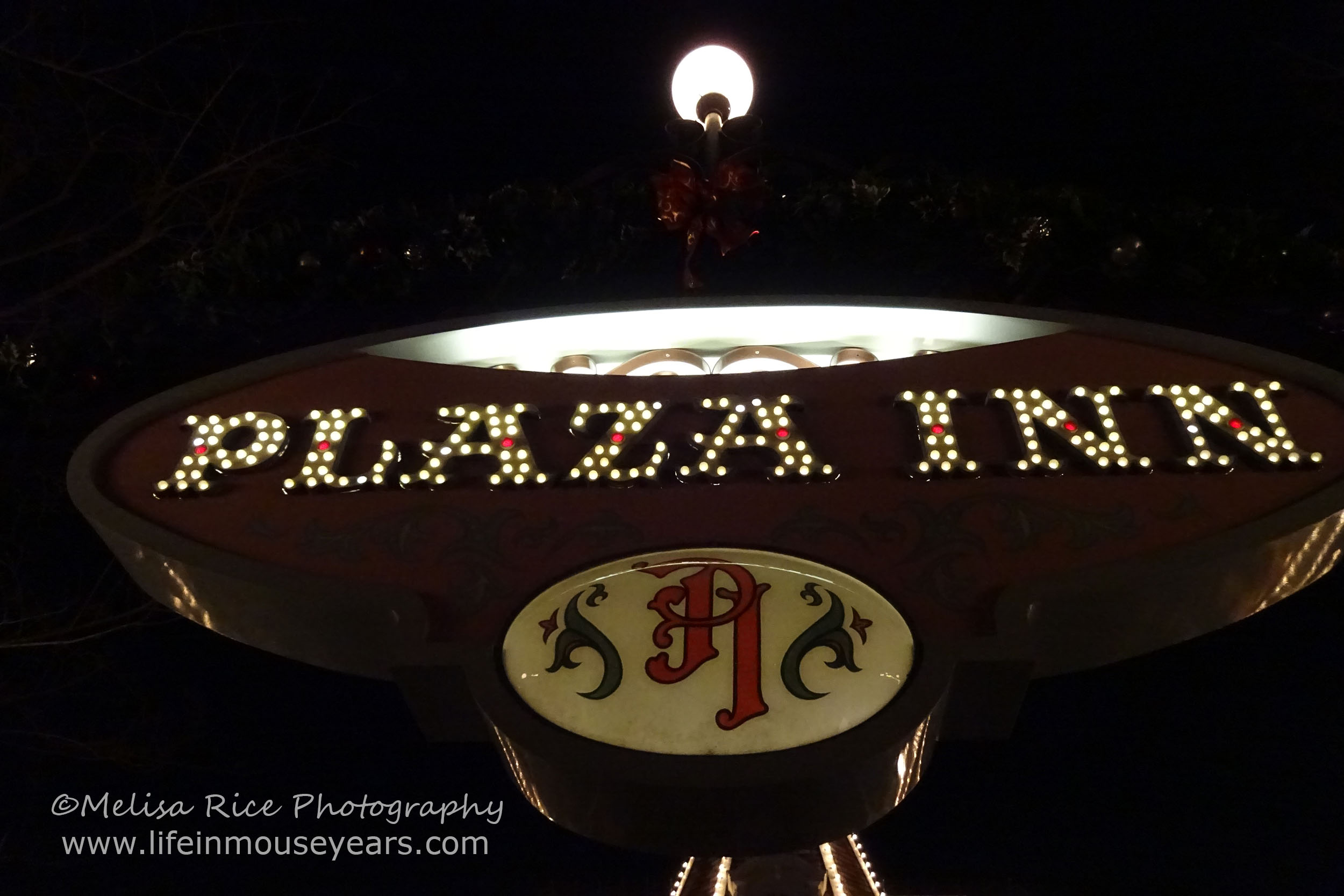 QUESTIONS OR COMMENTS
I hope that this entices you to give the Plaza Inn a try on your next visit. I don't think you or your taste buds will be disappointed.
What is your favorite restaurant at the Disneyland Resort? Is there a location that you would like more information on? Just drop a comment below and I will see what I can do!
Thanks for stopping by Life in Mouse Years!
Shop Disney has Marvel items! Check them out in the link below!