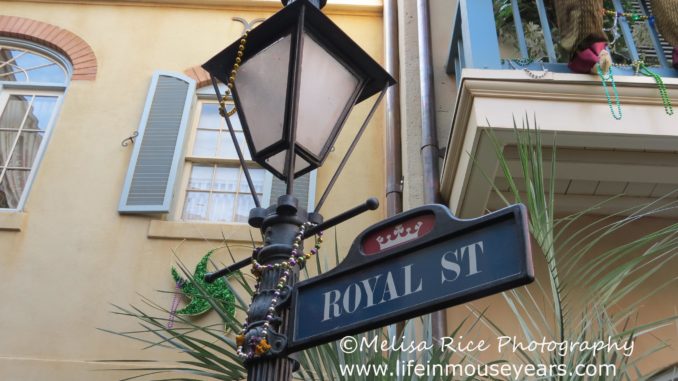 It has been a few weeks since I have highlighted a dining location at Disneyland, that I had talked about in my post Tips on Dining in Disneyland on a Budget. I didn't want to bore anyone with the same type of post over and over, so I spaced it out a bit. I want to keep you all interested! Today I would like to share about the French Market in New Orleans Square.
FRENCH MARKET
Today I would like to talk about a restaurant in New Orleans Square called French Market. It is right next to the train station in New Orleans Square. To get inside this restaurant, you need to enter the seating area to get to the doors.
---
---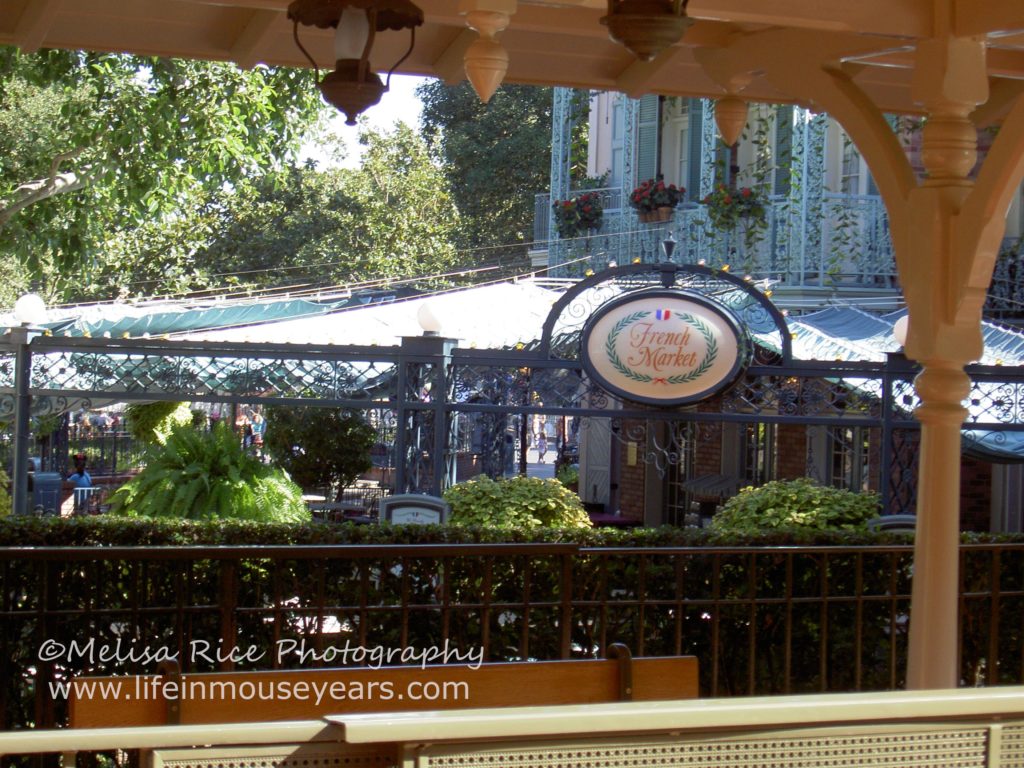 French Market is a quick-service restaurant. Similar to that of Plaza Inn, you grab a tray and go through the line. Pick out what you would like to eat for your meal and dessert. Then at the end of the line, you pay the cashier. Then your final decision of the meal is which table to sit at, out on the patio. Don't worry if it is sunny out, they have awnings to give you some shaded seating.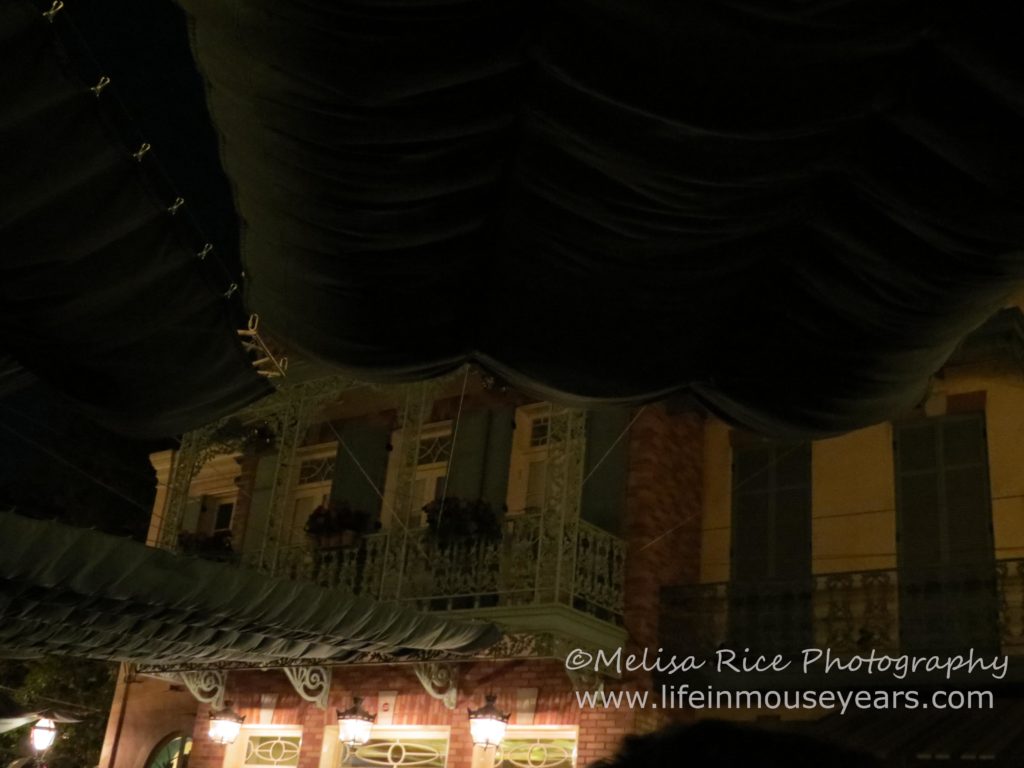 French Market is $14.99 or less per person. The portions are very filling. No walking away hungry. The type of food here is cajun/creole.
---
---
MENU 
Some of the food options at French Market include, Slow Roasted Louisiana Beef Stew, served in a sourdough bread bowl. Creamy Corn Chowder in a sourdough bread bowl. French Dip comes with in-house seasoned chips and au jus. They have a Cajun-Style Meatloaf with mashed potatoes and seasoned vegetables, it comes with a Worcestershire cream sauce. French Market Chicken, is a Southern Style Oven Roasted Half Chicken, that comes with mashed potatoes and seasonal vegetables. This one has been my go-to. It is delicious!
Let's not forget about Jambalaya! This stew is served over Rice. If you are looking for something on the lighter side, French Market also has a Royal Street Chicken Caesar Salad. It is romaine lettuce, cajun chicken, parmesan cheese and croutons with a traditional caesar dressing. This one sounds great too!
French Market also has some options for any children under the age of 9. Macaroni and cheese, pasta with marinara sauce or chicken breast with rice. All are served with applesauce, seasonal fruit and a choice of milk or small bottled water.
MUSIC
In the French Market's garden patio, they have a stage where the Royal Street Bachelors perform 15-minute sets throughout the day. It is a tradition that started when they first opened in 1966.
This band plays Jazz and Blues music. It is definitely a treat to hear them perform. One that I enjoy and I hope that you will too!
Side note tip for when you are in the area, on the backside of the French Market, there is a window for a walk-up drink and snack bar. It is called the Mint Julep Bar. You can order a non-alcoholic version of a Mint Julep. I would like to point out that they no longer add food dye to the drink. It is its true natural color! I applaud Disney for this and I hope they carry it to other food items as well.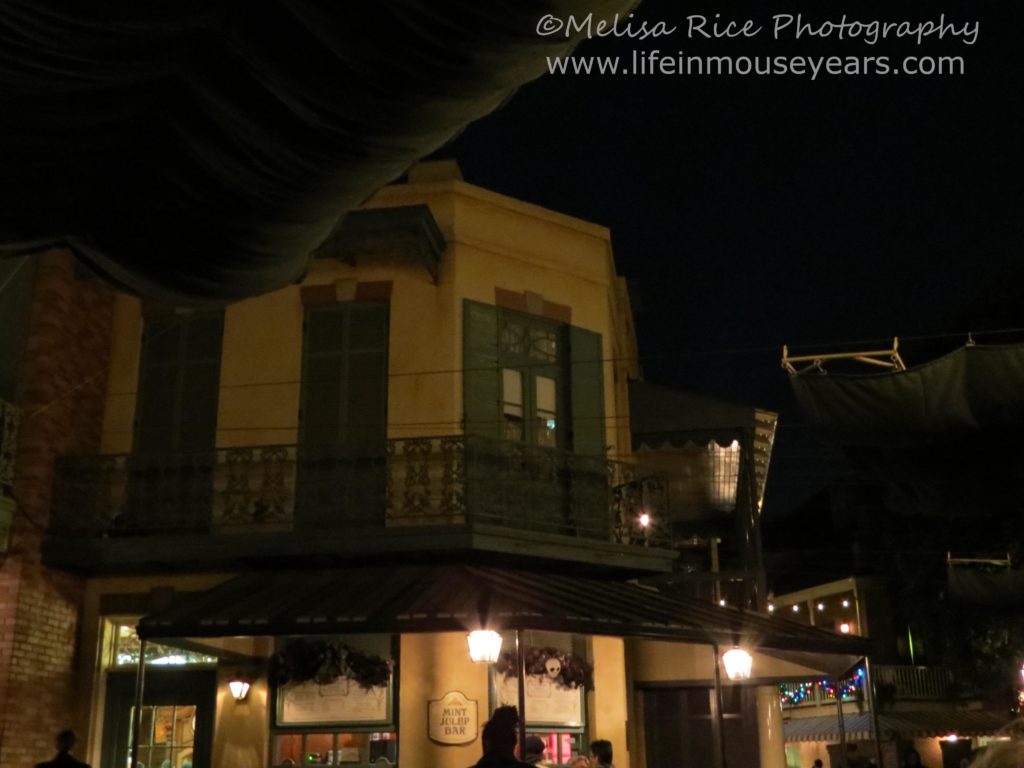 The tasty treat you can get here is Mickey-shaped beignets. When you get your bag, shake well to fully coat them in the powdered sugar. Open and enjoy! They are yummy!
In Conclusion…
If you are up for some cajun/creole dishes when you are in Disneyland, I hope that you will give the French Market a try. If not, then maybe just visit the Mint Julep Bar for a Mint Julep or Mickey Beignets. They also serve coffee at the Mint Julep Bar if you are in need of a pick me up and you are in the area.
Thank you for reading today's post! Feel free to drop a comment below to let me know what you think about it. Or if you have any questions, you can ask them below as well and I will do my best to help you out! 
---
---