It's a Small World is an attraction at Disneyland that has been one of my favorites (yes I have a lot of favorites) for almost my entire life! Therefore, today I would like to share some secrets of It's a Small World.
10 Secrets of It's a Small World
It's a Small World is a slow boat ride that shows the world through the eyes of a child. Everyone coming together in unity and peace. This attraction is considered a dark ride. What that means is the attraction takes place inside a show building. Outside there is a grand facade. The facade showcases various landmarks from around the world. For example, the Leaning Tower of Pisa and the Eiffel Tower. The centerpiece of this facade is a 30-foot clock tower.
The first secret of It's a Small World is that the clock tower comes to life every 15 minutes. There is a procession of 24 dolls that come out the front and go off to each side of the clock tower. When the dolls are done, toy jesters come out and herald the time with fanfare.
---
---
64/65 World's Fair
The next secret of It's a Small World is that it was first designed to be at the 1964/1965 World's Fair in New York.  Walt Disney and his team only had 11 months to create the attraction. After the fair was over, the attraction was moved to Disneyland and opened May 28, 1966.
Another secret of It's a Small World is that on the opening day of the attraction, Walt Disney and children from around the world all poured water into the flume that came from every ocean and major bodies of water from around the world. It was to further signify unity and peace.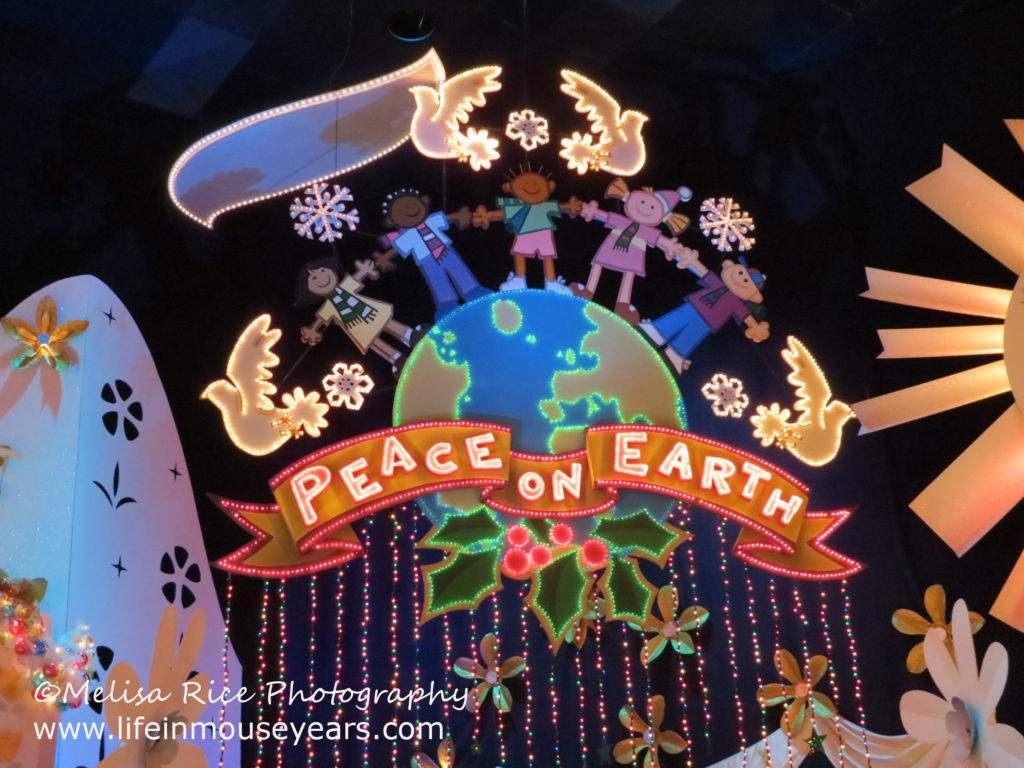 During the voyage through the It's a Small World attraction, guests on the boat can see 7 continents represented.
The cultures that can be seen during the tour are:
Polar Regions
The British Isles
Western Europe
Eastern Europe
The Middle East
Asia
Africa
South America
South Pacific
United States (added in 2009)
Another secret is that the waterway that the boats travel on is called the Seven Seaways. I am guessing it is not a coincidence that it is called that and that the attraction showcases seven continents…
Costumes of It's a Small World
The sixth secret of It's a Small World is that it features almost 300 audio-animatronic children! That is a lot of children joining together. Furthermore, that is a lot of outfits! Every outfit in this attraction is authentic. Not only in the design of their apparel but also the material that is used as well. Walt Disney's costume designer at the time acquired the material from the areas that are depicted in the attraction. All of the costumes were hand sewn at first. (I don't know if they still are hand sewn. I am guessing no. But don't quote me on that one.)
Music of It's a Small World
When It's a Small World was being designed, Walt Disney was calling it "Children of the World". He wanted to have all the areas singing their national anthems as you went through. Walt realized that it would be disastrous to have all different temps and melodies clashing together. He then asked the Sherman brothers (they were songwriters for a lot of Walt Disney movies and attractions) to write a universal song that all the children could sing in their own languages.
The song It's a Small World was originally written as a ballad. When Walt Disney heard it he asked the Sherman brothers to speed it up and make it more lively. As a result, when Walt heard the final product he decided to change the name of the attraction to It's a Small World.
---
---
It's a Small World Holiday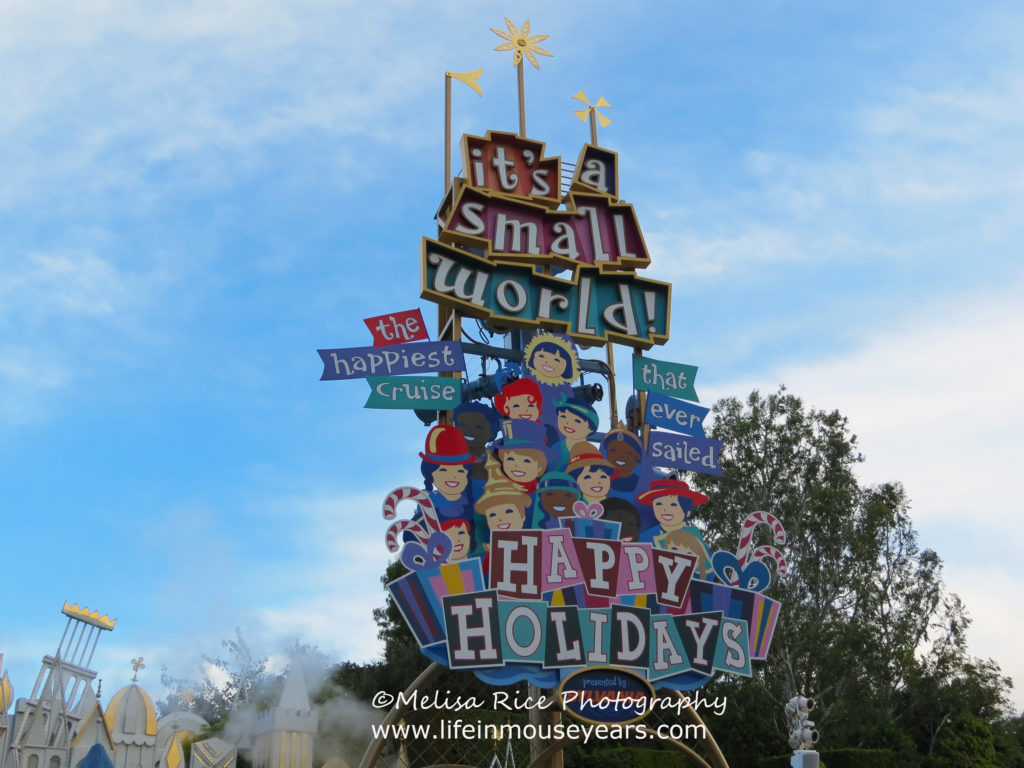 In 1997, Disneyland started to decorate It's a Small World for its holiday version of this attraction. Lights and garland adorn this classic attraction each year. The song It's a small World plays but with Jingle Bells and Deck the Halls being sung in its place. The tunes meld together nicely.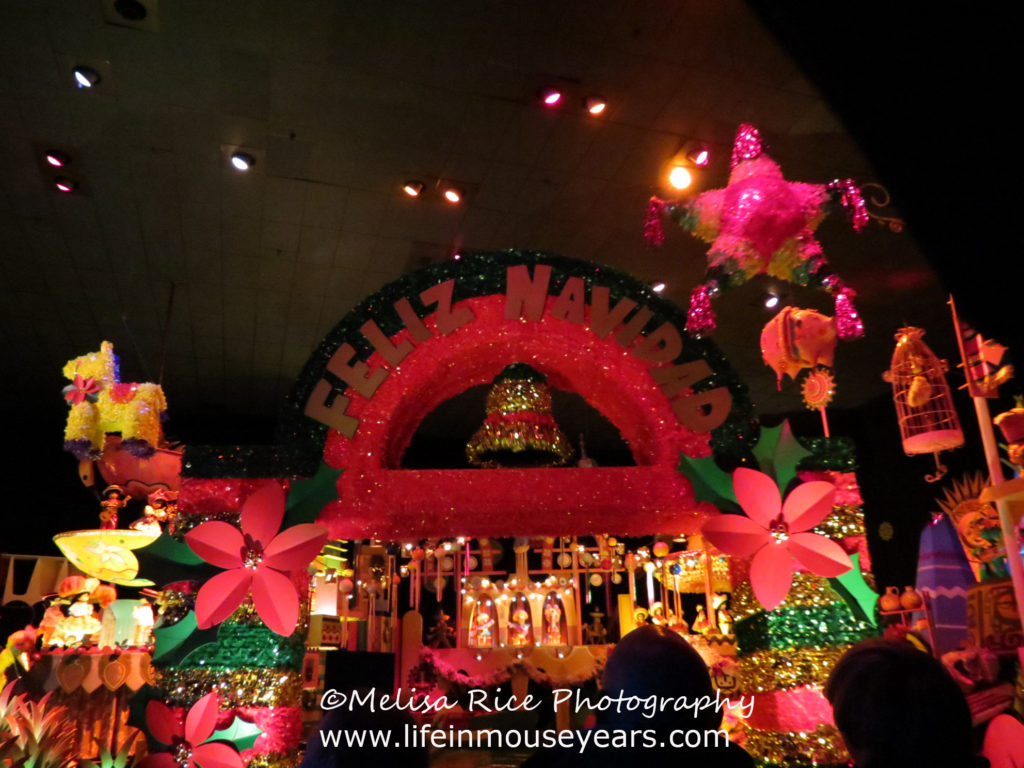 Most of all, after dark during the holiday season, the facade of It's a Small World is adorned with thousands of twinkling lights. Therefore, it is an amazing sight to see and not to be missed!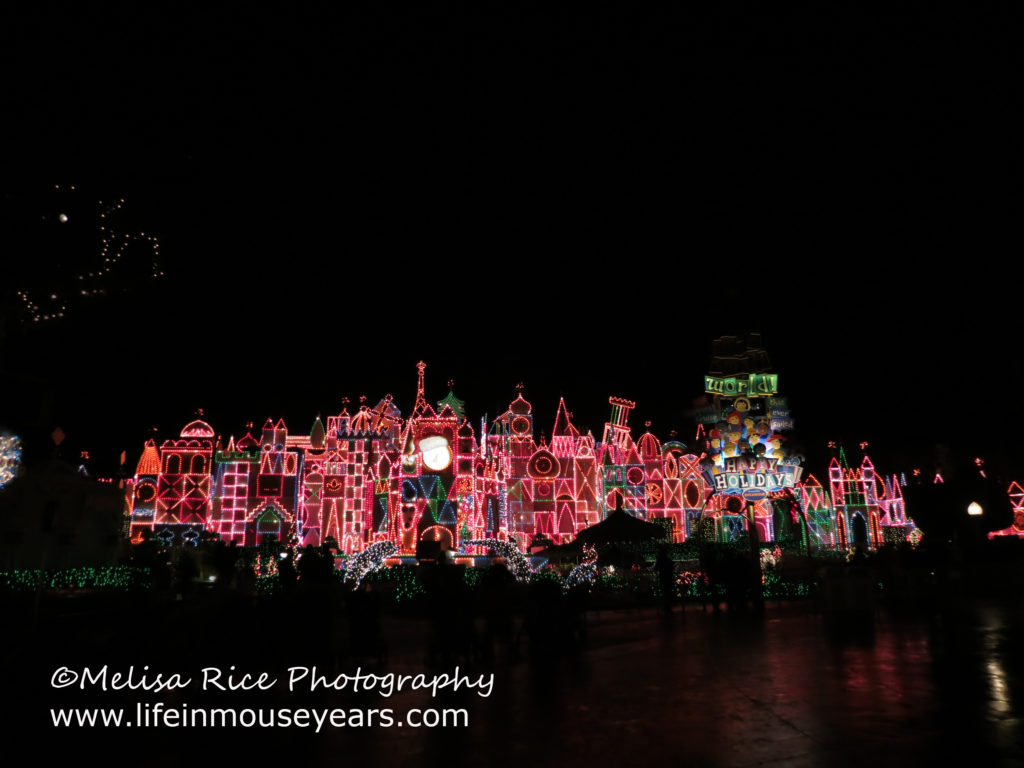 Disney Characters
The last secret of It's a Small World is that in 2009, Disneyland added Disney characters to this attraction. As a result of this addition, a lot of fans were not happy about it. This attraction was not originally intended to have Disney characters. That being said, they did a good job of adding the characters in here and there so that they do not take over the original feel of the attraction.
---
---
While riding this attraction, keep an eye out for:
Peter Pan, Tinker Bell, Cinderella, Jiminy Cricket, Aladdin, Jasmine, The Three Caballeros, Ariel, Flounder, Lilo, Stitch, Woody, Bulls-eye, and Jessie.
In Conclusion
It's a Small World has been delighting guests for over 50 years! As a result, this beloved attraction is just as popular today as it was when it first opened at the 1964 world's fair. Therefore, I hope that you will check it out on your next trip!
Side note: At the time of this posting, It's a Small World is down for refurbishment. Check Disneyland's Schedules for current information on the attraction.
Questions or Comments?
I hope you enjoyed today's post! If you have any questions or comments, please feel free to make them below. I would love to help!
Interested in another post about the secrets of a Disneyland attraction? Here is one on Storybook Land Canal Boats.
What would you like to see here?
Is there anything you would like to read about here at Life in Mouse Years? Let me know in the comments below! I would love to help!
Don't forget to sign up!
If you would like to stay up to date on new posts that come available, please sign up to receive email updates!
Thanks for stopping by Life In Mouse Years!
---
---