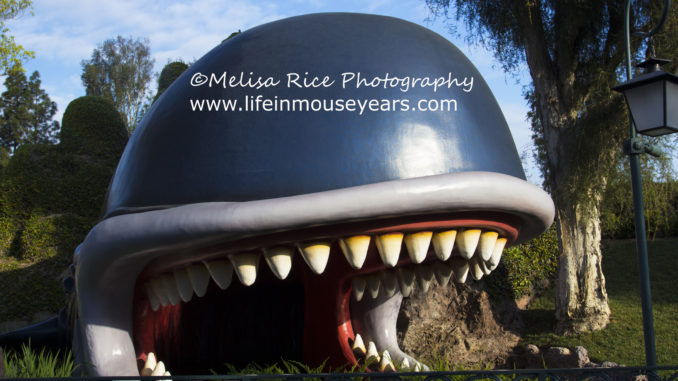 Today I wanted to talk about some things that you may not know about one of the attractions at Disneyland. It is Storybook Land Canal Boats.
5 Secrets of Storybook Land Canal Boats in Disneyland
This attraction is in Fantasyland. It is not too difficult to find this ride. Just look for the giant Monstro the whale. The entrance is just down from Monstro. Right by the lighthouse.
---
---
First Secret
The first secret you may not know about Storybook Land is that this attraction originally opened in 1955 under a different name. It was called Canal Boats of the World. The premise for this attraction was for you to travel through the canal, on the boat, and see different landmarks from around the world. Because of budget and time issues, they didn't have any scenes or landscaping in place. Between everyone calling the attraction "the mud bank ride" and the boats having mechanical issues, they closed it two months after opening.
They then re-imagined the attraction. Landscaped it and added miniature buildings and it reopened in June of 1956 as Storybook Land Canal Boats.
Now the boats take you on a guided boat tour through the miniature lands to see the houses and castles of Disney characters from cartoons and movies.
The boats are motorized. Everyone faces the inside of the boat as you ride. Sometimes they allow the kids to sit upon the flat part of the front of the boat.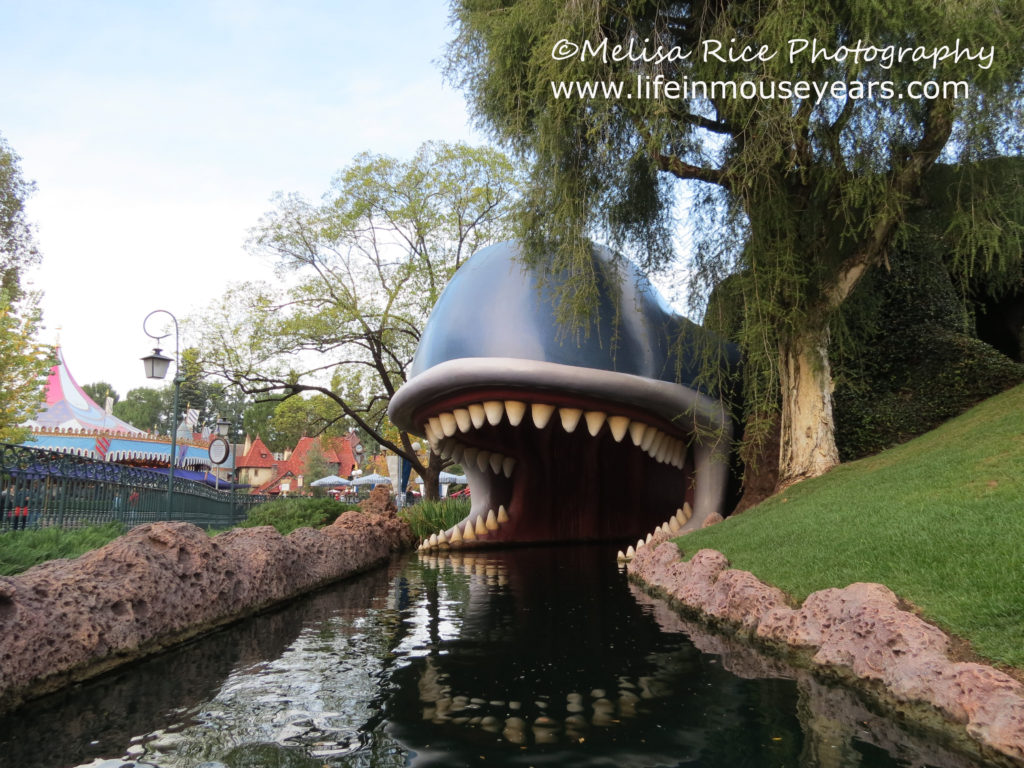 Secret Two
Everything is miniature here. The houses, trees, shrubs, docks, boats, and even the lamp posts! The next secret is that all the trees and shrubs are real! Real miniature plants. They are specifically designed to stay small.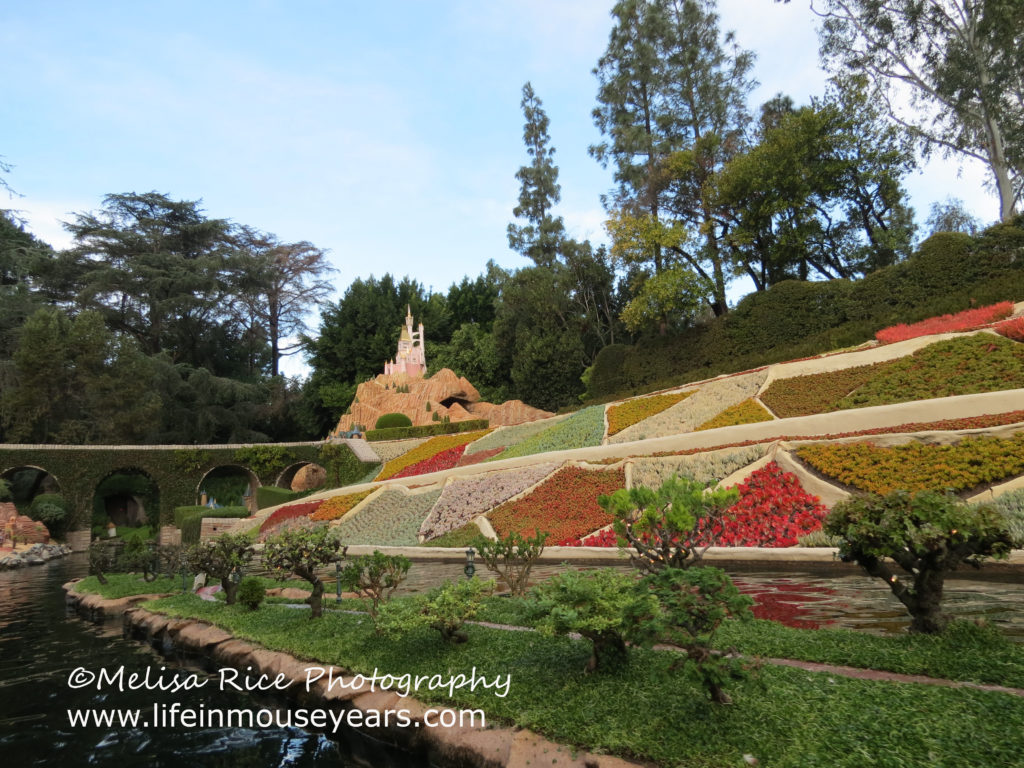 It is amazing to see them and all the detail that has gone into this attraction. From the city of Arendelle complete with Elsa's ice castle and wondering Oaks shed, to the Sultans Castle with the street markets. Even Prince Eric's castle by the sea. If he is home, you will get to see his ship docked there as well. Geppetto's home and the town have cobblestone streets!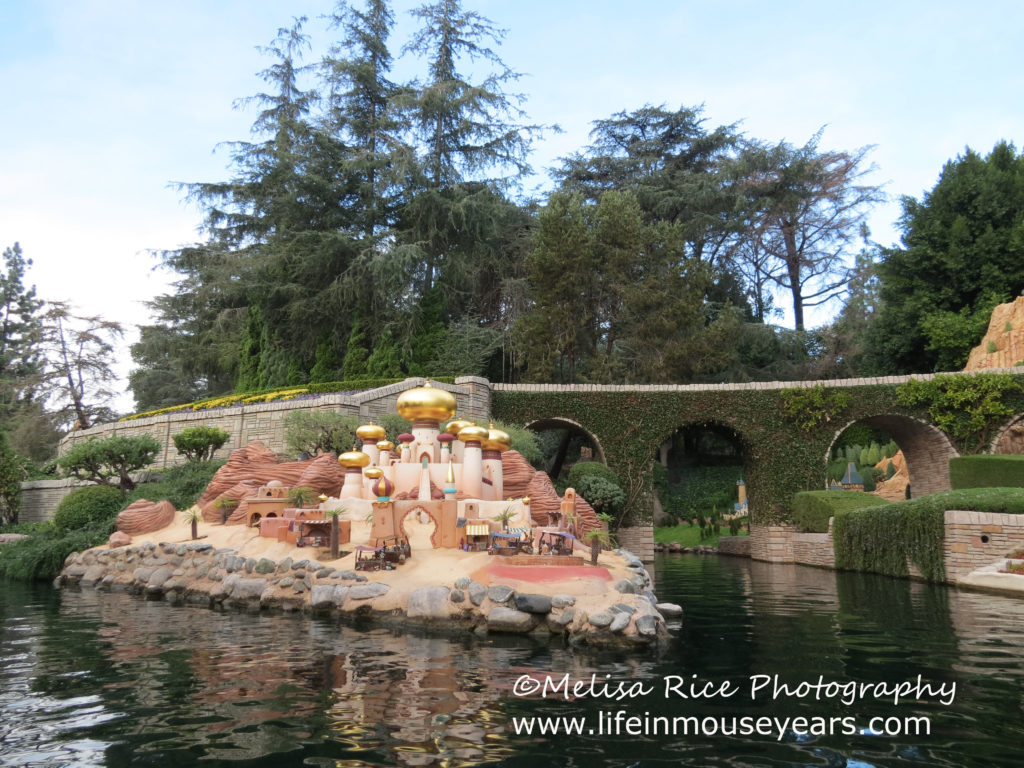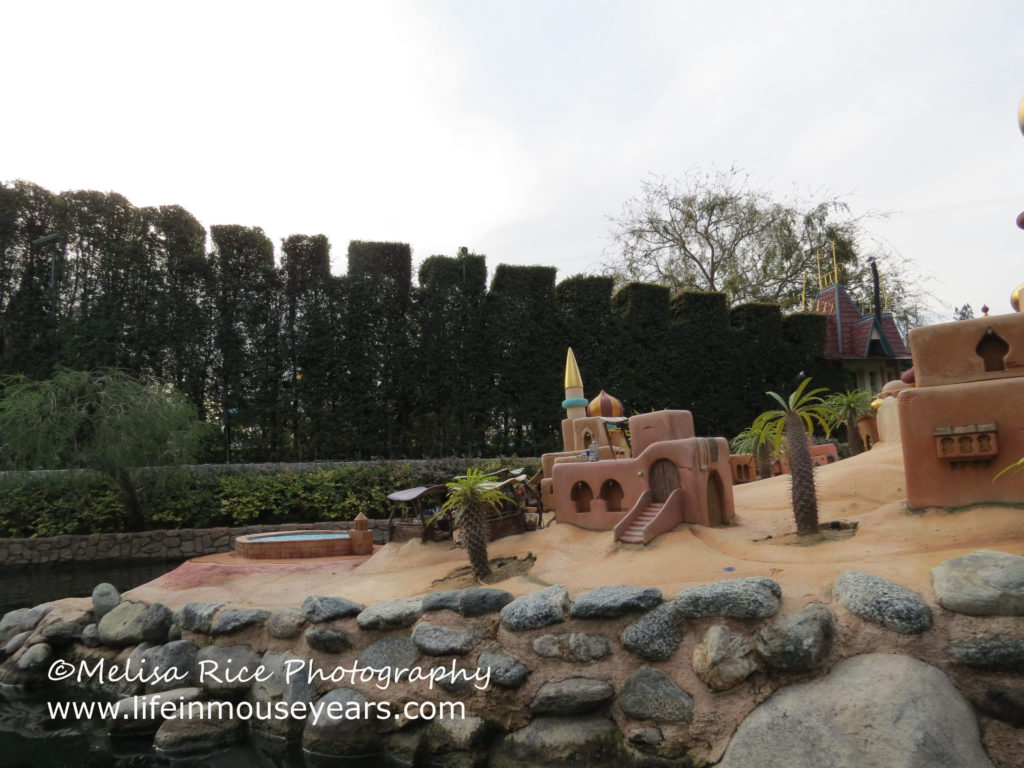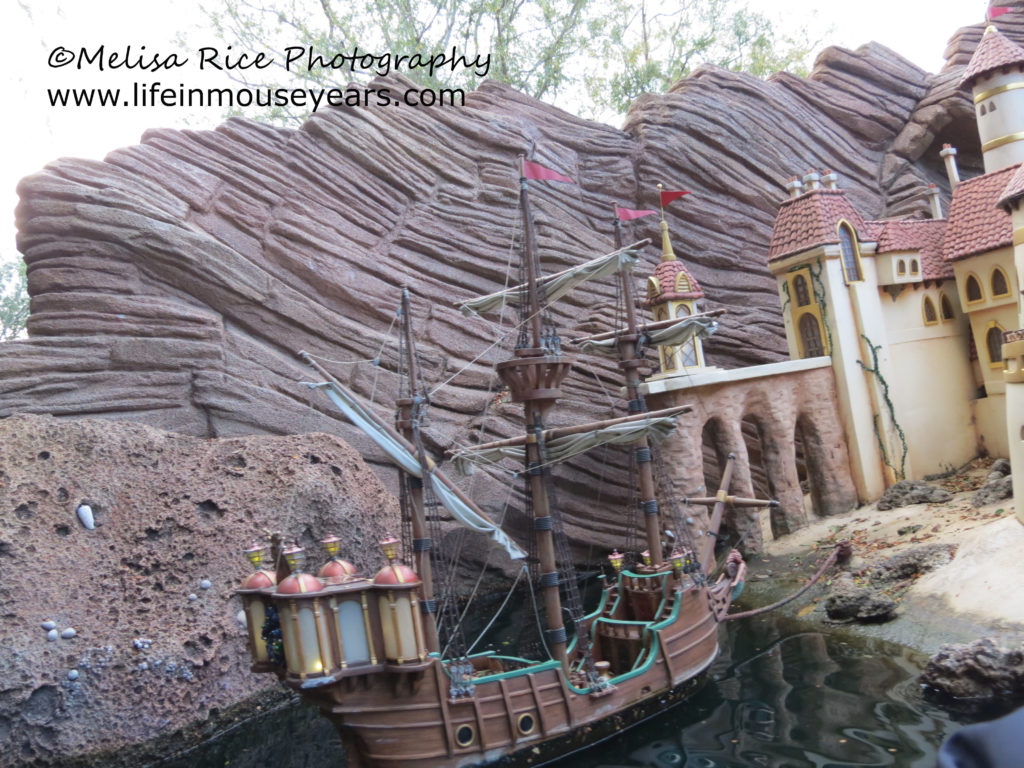 During your tour as you pass by the houses and castles, you can hear the Disney characters singing or working. They even have music going in some scenes. For example, when you pass the castle for Cinderella, you can hear the clock striking midnight. Another example is that you can hear the Seven Dwarfs working in the mine.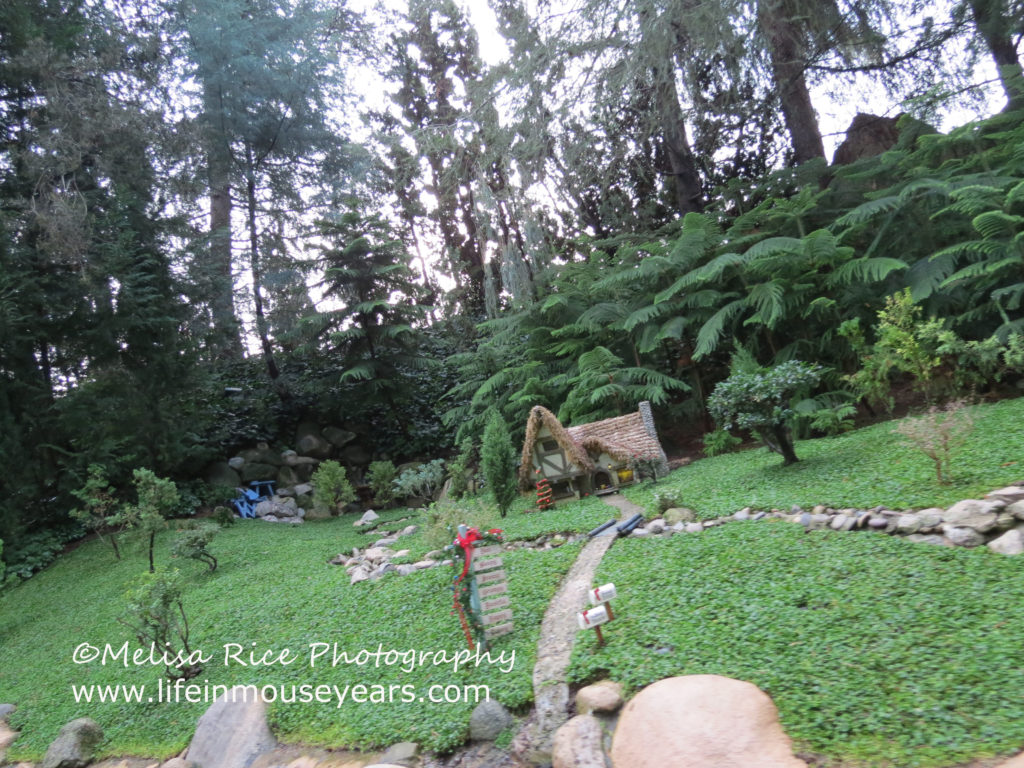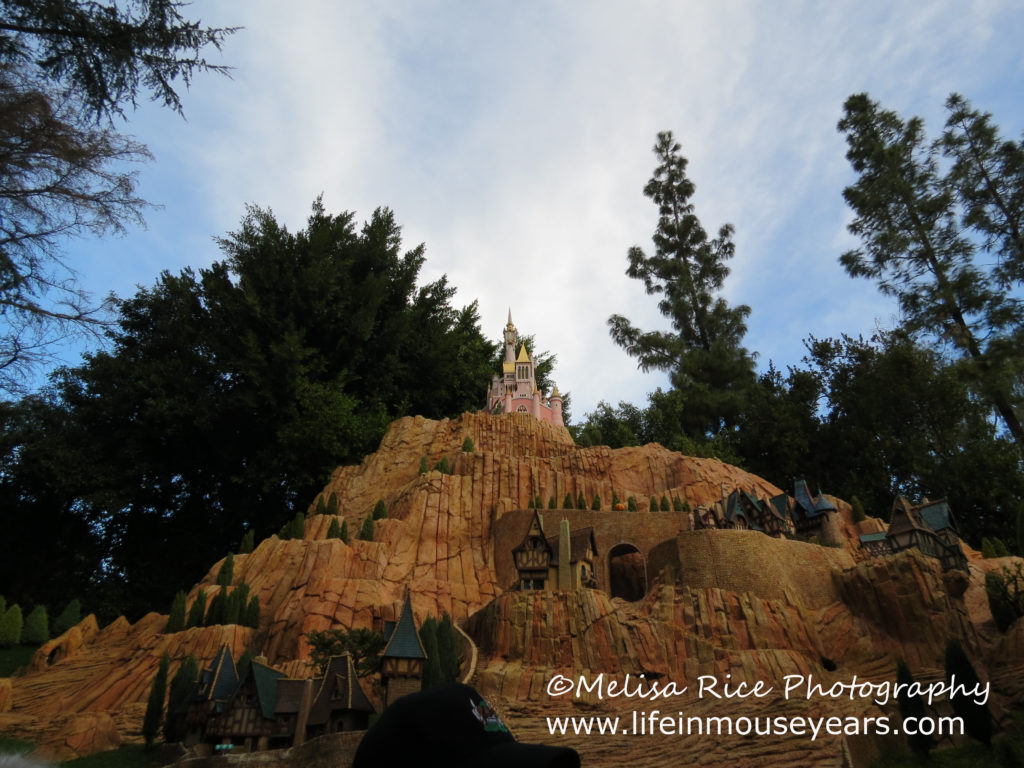 Secret Three
The third secret is that all the houses and buildings are equipped with functioning doors and hinges. This is so that the Disneyland Electricians can go in and change the light bulbs!
Secret Four
Did you know that Storybook Land Canal Boats have 13 boats? For the fourth secret, they are all named after female Disney characters except for one. Maybe that is to split up the fleet to not be in the unlucky 13 club? 😉 Just my speculation on the 13 club.
Storybook Land Canal Boats is a slow-paced ride. The line can get very long. But it is worth it to check out these details! It always makes me want to have a miniature land at my house.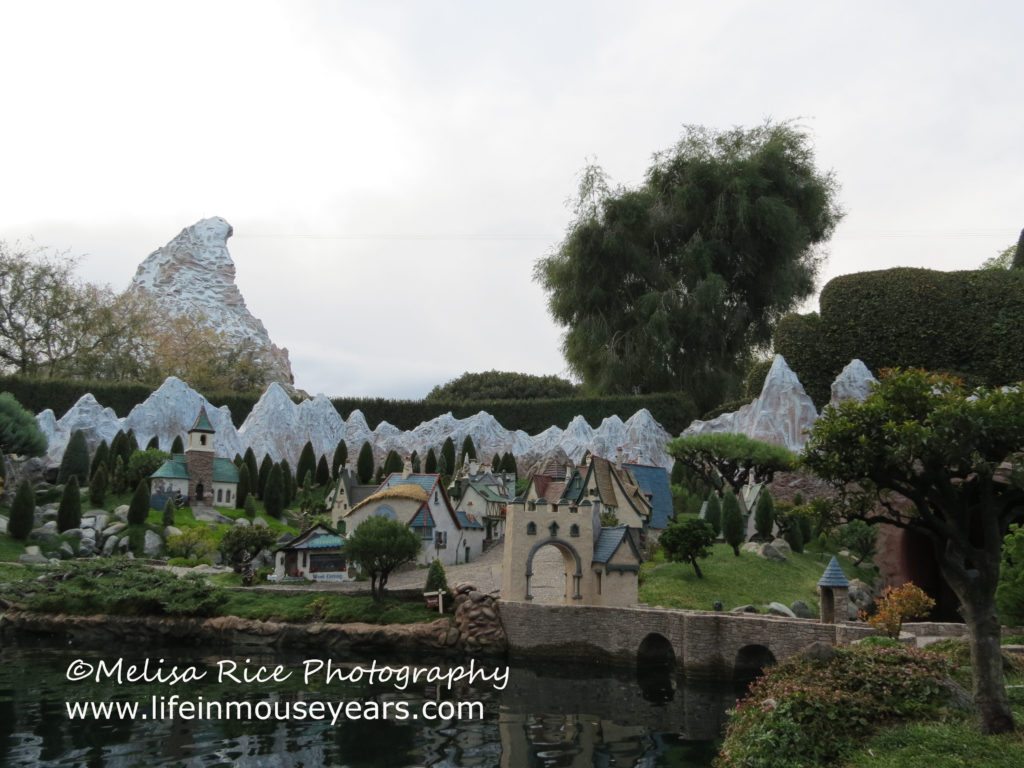 Secret Five
The last secret I want to tell you is about the lighthouse that I mentioned earlier. It used to be a ticket booth for the attraction. Way back when everything took tickets. It is a little secret that you may not have known before.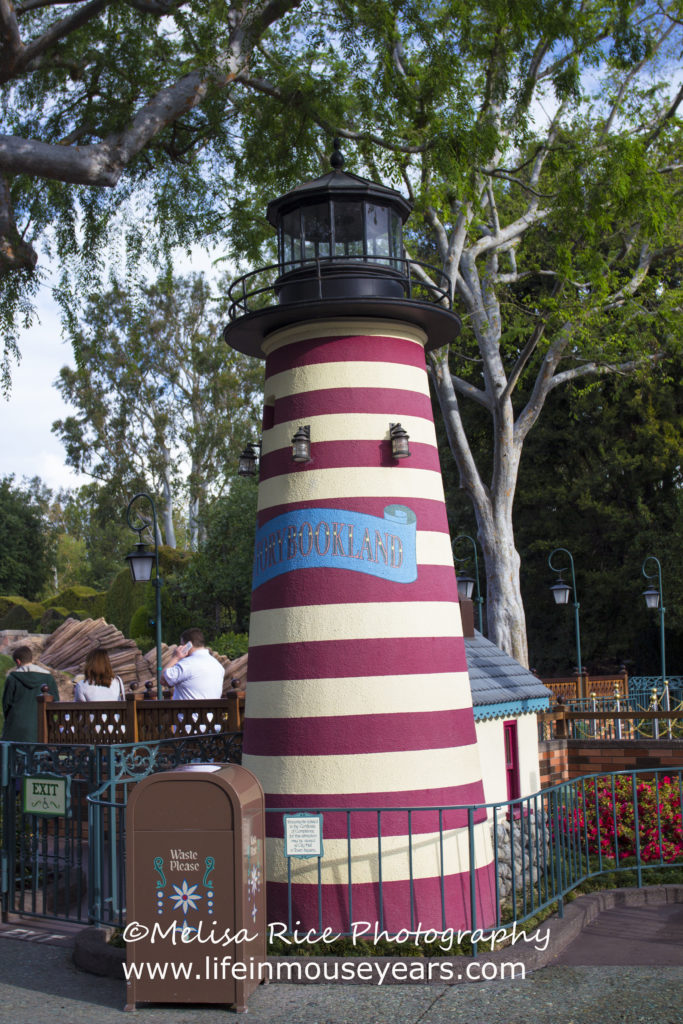 Tip for Anyone with a Disability
Before I go, I have some last bit of information for anyone who has a disability or anyone who has balance issues. (Or just a fear of an unbalanced, rocky boat like me…)
As I mentioned before about how you face the center of the boat. They have benches on each side of the boat for you to sit on. When you are loading and unloading you HAVE to follow the Cast Members' directions closely, These boats are not stationary at the dock. They rock a bit when loading and unloading. You go in and they have everyone sit at the same time and stand at the same time. Even when everyone follows the directions, the boat still rocks a bit. I just want to warn you before you ride. It can be a little nerve-racking If you are not expecting it. Like my Mom on our last trip. She was not very steady after her ankle surgery, so she was freaked out when the boat moved.
In Conclusion
I hope that you get a chance to check out this attraction on your next visit. And maybe take a closer look at everything now that you know some of these secrets.
What would you like to see here?
Is there anything you would like to read about here at Life in Mouse Years? Let me know in the comments below! I would love to help!
Don't forget to sign up!
If you would like to stay up to date on new posts that come available, please sign up to receive email updates!
Thank you for stopping by Life in Mouse Years!
---
---