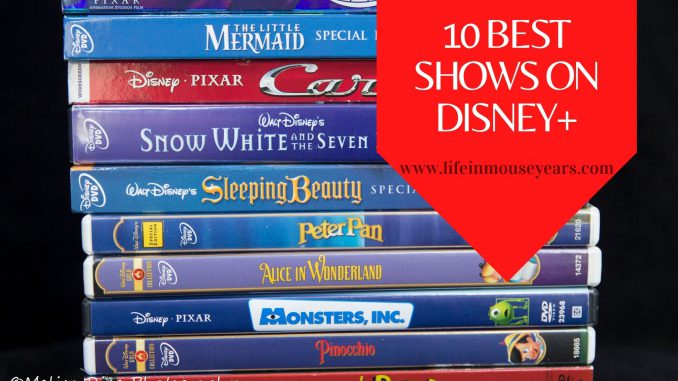 Disney has so many fun and entertaining shows available to watch. I grew up watching the Disney Channel and Disney + has some of those shows and more! This post shares my top 10 Best Shows on Disney+ that I would like to share with you. There just might be something on this list that you will want to check out!
10 Best Shows on Disney+
First of all, it is so hard to pick a handful of shows for this list. Disney has produced (or purchased) so many cartoons, animated movies, live-action movies, and t.v. shows through the years. Although I am only sharing 10, just know, that there are many more great ones on Disney+. If you haven't tried it out yet, you might want to give it a try!
I am not an affiliate with Disney+, but I am an affiliate with Shop Disney. If you would like to support my site by clicking and ordering from one of the links, I may receive a small commission to help keep the Disney love going. Thank you for your support!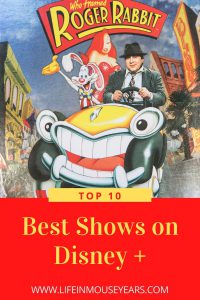 Price Options for Disney+
To get just Disney+ it is $6.99 a month or $69.99 per year. If you would like to combine Disney+, Hulu, and ESPN+ it is $12.99 per month.
Mandalorian
First on the list of 10 Best Shows on Disney+ is Mandalorian. If you are a Star Wars fan, you will like this show! When I first started watching, I didn't think that I was going to like it or keep watching it. After watching the first two episodes, I was hooked! It has a good storyline that keeps you guessing what will happen next. It also throws in some humor. I later found out that John Favreau (Couples Retreat, Iron Man, Avengers.) is the writer and executive producer of the show. 
My mom even got into watching this show with me. Especially with the child, aka Baby Yoda. 
Also, if you have young ones, you may want to preview it beforehand and decide if you want them to see some of what is in there. There is some violence/fighting. 
Classic Cartoons
Second on the list for 10 Best Shows on Disney+ are the classic cartoons. I grew up watching these on the Disney Channel, forever ago. Incidentally, at the time, I did not realize I was watching reruns of the cartoons! It was years later that I would find out that Walt Disney started making these cartoons in 1928! 
So then, these cartoons star Mickey Mouse, Minnie Mouse, Donald Duck, Pluto, and Goofy! Not to mention, Chip and Dale too! For example, Disney+ has Mickey Mouse and the Band Concert. This is where Mickey is the conductor and Donald, Goofy and other friends are in the band playing, continuously, even through a tornado!
 Another example is Chip and Dale Corn Chips. Dating back to 1951, this classic cartoon tells the story of Chip and Dale trying to get into Donald Duck's house to get his popped popcorn. It is snowy outside and they are sneaky. Donald and the chipmunks go back and forth with the popcorn. It is so funny and is one of my favorites. 
And finally, my all-time favorite cartoon is Mickey's Trailer. This is were Goofy, Mickey, and Donald pack up and drive their travel trailer out of the city and into the country. As a result of Goofy's driving, or lack of, plus other mishaps along the way, some funny and nail-biting situations ensue.  

Find Mickey and the gang at Shop Disney today!
The Imagineering Story
Third on the list of 10 Best Shows on Disney+ is The Imagineering Story. I LOVE to watch anything regarding Disneyland. To learn all that I can about the park, how it works, the history, how it was all started, etc. The Imagineering Story tells the story from the beginning and through to the current time. In this case, Disney interviewed the Imagineers that worked on various projects. Getting their perspective and their story as to how things happened. 
In fact, the producer/Imagineer Kim Irvine is on the show as well. She even shares some stories about her mom, Leota Tombs. Leota is Madame Leota in the seance room of the Haunted Mansion in Disneyland. Likewise, she was a costume designer and Imagineer with Disney for many years.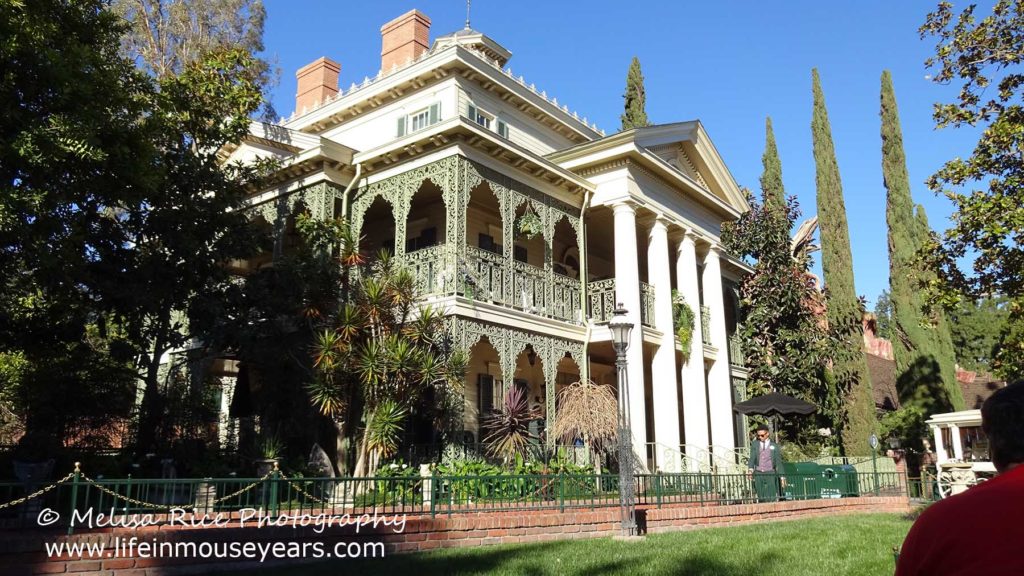 If you are wanting to know more about Disneyland and it's history, this series is definitely a must-see.
Disneyland Around the Seasons
Fourth on the list of 10 Best Shows on Disney+ is Disneyland Around the Seasons. This program was part of the weekly series called Walt Disney's Wonderful World of Color. It aired in 1966. 
Disneyland Around the Seasons shows what was new at Disneyland, what was happening around the park, the Holiday parade, and more! I really enjoy seeing the park, even way back when. It is a lot of fun to see how the park has changed, what used to be there, and how the characters used to look compared to now. 
Prop Culture
Fifth on the list of 10 Best Shows on Disney+ is Prop Culture. This show is so entertaining and fun! Thus, it is one I HIGHLY recommend! Prop Culture shares some of the movie props from Disney movies through the years. Each show is dedicated to a specific movie. For instance, Mary Poppins, (1964), Tron (1982), Who Framed Roger Rabbit (1988), Chronicles of Narnia (2005), Honey I Shrunk the Kids (1989), Nightmare Before Christmas (1993), Pirates of the Caribbean (2003), Muppet Movie (1979).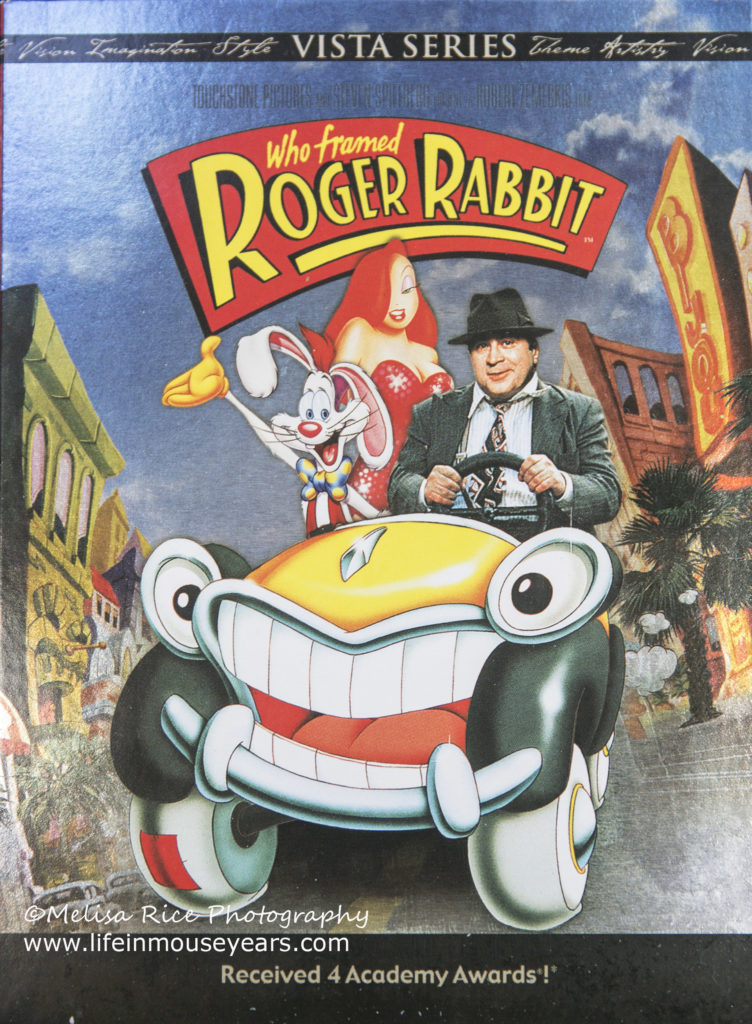 The host of the show, Dan Lanigan, interviews actors, writers, etc., shows some props at the Disney archives, and even pays to have some items restored and shows the before and after. As a result, this show was exciting to watch! To see a part of history and learn how they make some parts of the movies. It is awesome, to say the least. 
Disney Nature Dolphin Reef
Sixth on the list for 10 Best Shows on Disney+ is Disney Nature Dolphin Reef. Over the years Disney has done quite a few nature programs. In fact, Walt Disney used to do nature shows in the 50s and 60s called True Life Adventures. 
Disney Nature Dolphin Reef was to be released in 2018, however, on the week of its release in the US, Disney pulled it and waited to have it released on the Disney+ platform. Unfortunately, it wasn't on Disney+ right away. It was released in April of 2020 alongside Disney Nature Elephant. 
In short, Disney Nature Dolphin Reef tells the story of a young and playful dolphin named Echo. It is narrated by Natalie Portman and was filmed in Hawaii, French Polynesia, and Florida. Also, it took three years to film it. Those dolphins are pretty fast and caused some difficulty in filming them. 
One Day at Disney Shorts
Another show on the list of 10 Best Shows on Disney+ is One Day at Disney Shorts. This show has various Cast Members on each episode and takes a look at their role among the Disney Company. Some of the Cast Member and roles are:
Bob Iger, Disney CEO

Eric Goldberg, Animator

Sage Steale, SportsCenter Anchor

Modern Family, Cast, and Crew

Rob Richards, El Capitan Organist

Lupo de Santiago, Seamstress

Francheska Roman, Candy Maker

Steve Sligh, Golden Oak Ranch Manager

Amanda Lauder, Chef Chocolatier
Just to name a few! There are 41 episodes but they are all short. 5-9 minutes long. They are short, but you can learn a lot! 
Swiss Family Robinson
Next on the list of 10 Best Shows on Disney+ is the 1960 film Swiss Family Robinson. This film is another one I enjoy watching and I watch it multiple times each year. It is a Disney classic that I grew up watching. (Long after it originally came out.) Swiss Family Robinson tells the story about a shipwrecked family that is stranded on an inhabited island. They build a treehouse, explore the island, and even try to escape pirates! 
Ok, IDK about you, but I will be watching it again. It is so good! 
The Parent Trap (original)
Another older classic Disney movie is the 1961 movie The Parent Trap. This one stars Haley Mills (Summer Magic, In Search of the Castaways.) She actually plays two parts in this movie. Twins! They meet at a summer camp and find out they are sisters they never knew. They then scheme to get their parents back together. It is a heartwarming and funny story that you will want to see if you haven't already. In fact, even if you have watched it before, isn't it worth another viewing? It is a good one. 
Decorating Disney Holiday Magic
Another on the list of 10 Best Shows on Disney+ is called Decorating Disney Holiday Magic. This show is hosted by Whoopie Goldberg and it shows how Disney gets both parks, (Disneyland and Disney World), and attractions, all decked out for the Holiday. There is a lot that goes into it, year-round! Furthermore, they share how they make the gingerbread house that goes inside of the Haunted Mansion Holiday, in addition to the gingerbread house at the Grand Floridian in Florida! 
I can smell the gingerbread now!
Grab some hot cocoa with marshmallows and gather around the screen with your family and check out this program today!
Steamboat Willie
Finally on the list of 10 Best Shows on Disney+ is the cartoon, Steamboat Willie. This list would not be complete without the Mouse that started it all and with his first acting job! Steamboat Willie came out in 1928. That was a very long time ago! It is black and white and it is the first time they attempted to synchronize sound to the picture. Likewise, it was the first cartoon to have the sound fully post-produced. Making it stand out from all other pre-produced cartoons. 
Make sure to check out the cartoon that started it all, staring the Mouse that started it all in Steamboat Willie. 
Usually, in Disneyland in the Main Street Cinemas, they have Steamboat Willie and other classic black and white cartoons playing. It is a nice place to visit for a break and air conditioning on a hot day. 
New Old Show
I just found this on Disney+ and I had to share it with you all. It is a very old program that was on in the 50s. Disneyland. This was a weekly show that would talk about and show Disneyland. This program also aired cartoons and other things as well. It was a way for Walt Disney to bring in money to build Disneyland. 
The show on Disney+ is called "The Pre-opening Report From Disneyland". The first half talks about what they had been building for Disneyland. For example, The Mark Twain Riverboat, the cars for the Disneyland Railroad, the ships for Peter Pan's Flight, and the horses for King Arthur's Carousel, etc. They also show Disneyland before the buildings on Main Street were finished and the streets weren't paved yet! 
The second half Walt Disney talks about when he first met Mickey Mouse and shared some of Mickey's stories by showing some of his cartoons. 
The show is black in white but it is so interesting to watch! 
In Conclusion
While Disney+ has a lot of fun viewing options on their streaming site, these are some of my favorites that I wanted to share with you! I hope that this helps you to decide whether to get Disney + or what to watch on there. 
If you would like to join Disney+ ( if you haven't already), here is the link to get to Disney+.
Questions or Comments?
Do you have any questions or comments on today's post-10 Best Shows on Disney+? If you do, please feel free to leave them in the comments below. I would love to help!
Thanks for stopping by Life in Mouse Years!

Free gift with jewelry purchase of $200 or more! Check it out below.