The busiest shopping time of the year is here! With everything that has been going on this year, shopping in-store may not be feasible. However, what is always available is Shopping Online for Disney Merchandise and have it shipped directly to you! Therefore, let's see what is available on shopDisney
Shopping Online for Disney Merchandise 
There are so many places to find Disney merch nowadays! It is so very different from when I was a kid and you were lucky if you found anything outside of Disneyland Park. (Yes, I am that old. I am from before the era of The Disneyland Resort…) Despite that, the times have changed and Disney merchandise can be found almost anywhere! Today, I would like to share some items I found while Shopping Online for Disney Merchandise on shopDisney.com!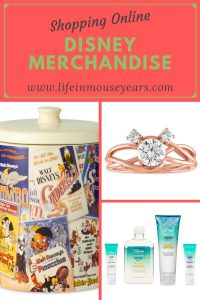 I also have to warn you, as my friend says, looking online at shopDisney takes you down the rabbit hole… Of wanting EVERYTHING!!! So many fun, cute, and useful items!
Also, I am an affiliate with shopDisney. I am not paid for my opinions, only I may receive a small commission when you order through one of the links. This is to help keep the Disney love going! Thank you for supporting Life in Mouse Years! 
Disney H20 Shampoo, Soaps, and Lotion
First on the list for Shopping Online for Disney Merchandise is the Disney H20 soaps. Have you ever stayed at a Disney Resort Hotel? Did you like the shampoo, conditioner, soaps, and lotion? If so, the hotel gift shop is not the only place to get these items! shopDisney has them for sale online and can be delivered to your door. How convenient! 
This set is the Sea Salt body wash, body lotion, shampoo, and conditioner. It has an ocean scent to it.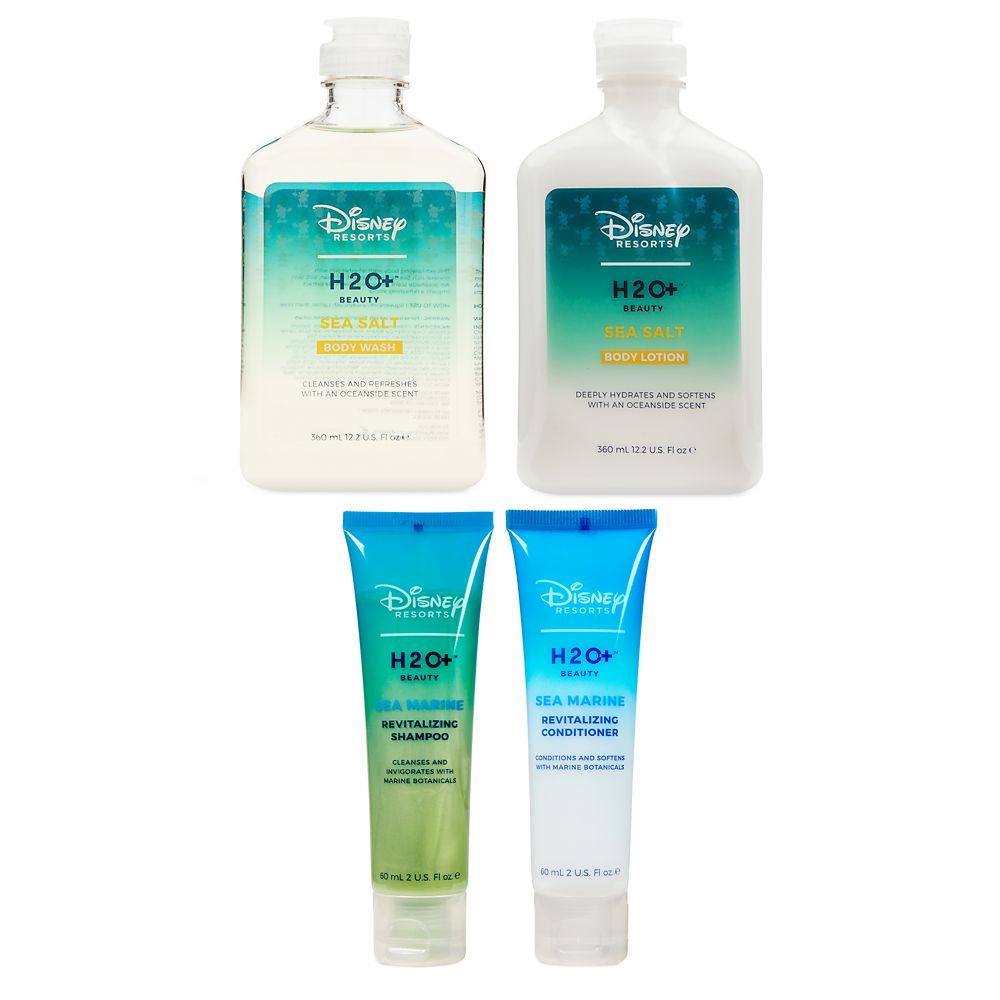 Next is the Grapefruit Bergamot  Shampoo, Conditioner, and Body Wash. (Each sold separately.) This one definitely smells like grapefruit and each bottle is 8.5 fl oz.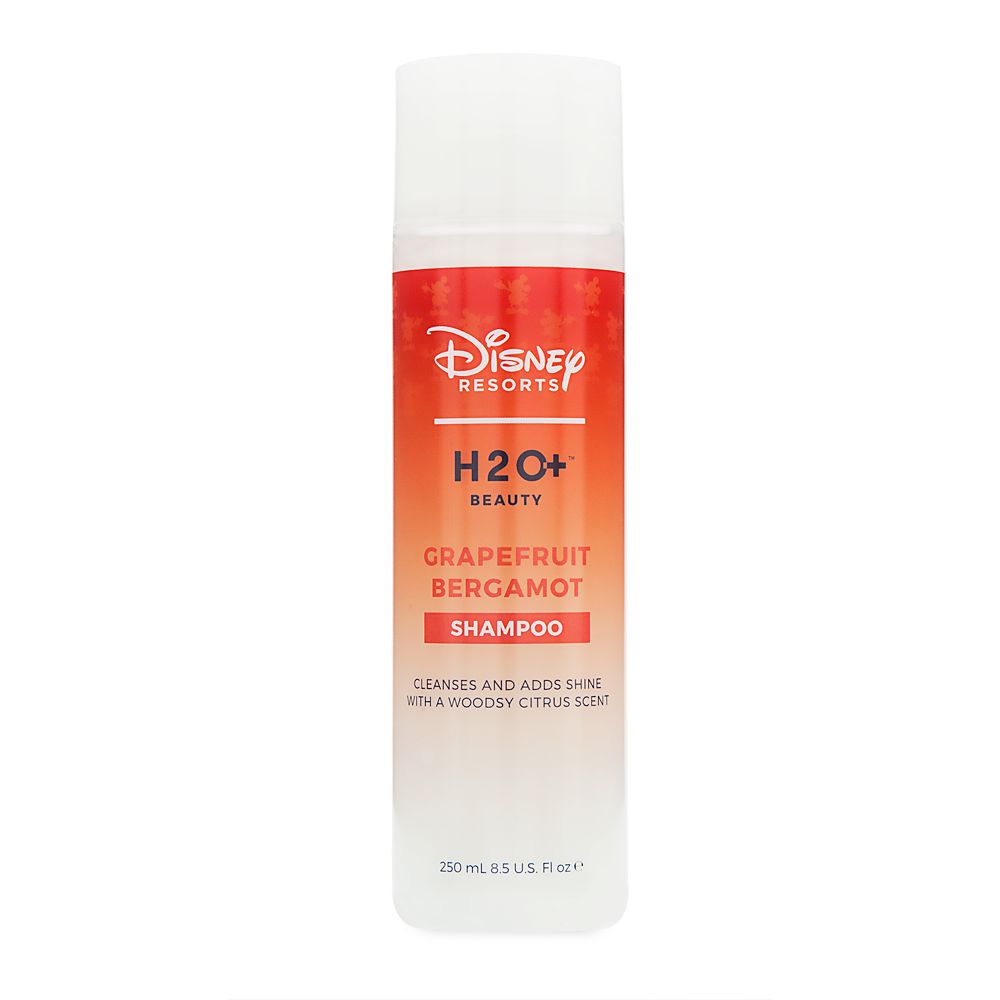 Finally, Disney has a set of Sea Marine and Sea Salt. This set has Sea Marine Shampoo and Conditioner, as well as, Sea Salt Body Wash and Body Lotion. Each bottle is 12.2 fl oz. 
Mickey Mouse Jewelry
Next up on Shopping Online for Disney Merchandise is Mickey Mouse Jewelry. There are so many pretty items to purchase that are Disney-themed! Check out this ring I found on shopDisney.com.
Three cubic zirconia are placed in a classic Mickey shape and is surrounded by rose gold. Get one for yourself or someone you love today! 
Another jewelry item I found is one of the most expensive items I found on the shopDisney site. It is a platinum Mickey Mouse Ears Necklace. This necklace has a diamond in one ear! 
Disney Parks Luggage
Shopping Online for Disney Merchandise can help you get ready for your next Disney trip! shopDisney has a great selection of Disney-themed luggage for you to get and pack in for your vacation. I LOVE my Disney luggage that I have collected over the years. They are sturdy, roll on all four wheels (which is pretty handy when you only have one hand to push it with.), and the designs are so exciting to look at! Check out this Disney Park themed luggage I found. How fun would this be to take on your next Disney vacation?
Disney Lanyard and Pin
Another great item to get for an upcoming trip while you are Shopping Online for Disney Merchandise is a lanyard and pin. Whether you are into pin trading or not, this is a great item to purchase! It can be worn in the parks with pins to be ready to trade with someone, or if you are not into trading (like me), it can be used to display the pins you purchased. Check out this Up themed lanyard and pin.
Disney Pins
Speaking of pins, another great item I found while Shopping Online for Disney Merchandise is this  Haunted Mansion Tarot Card Pin. It would make a spooky addition to a pin collection. 
Another pin is the Child Print from Mandalorian. It is such a cute character! How could you not want to get one today???
Disney World Stroller Organizer
In addition to getting luggage for your next trip, check out this Mickey Mouse stroller organizer from Disney World! This would be so helpful to have extra pockets while you are wandering around the park!
The Child iPhone Case
Next on Shopping Online for Disney Merchandise is iPhone cases. Check out the Child on this iPhone case. I wish I had an iPhone myself. I would definitely get one! 
Olaf Baseball Hat for Kids
Olaf is one of my favorite characters to find while Shopping Online for Disney Merchandise. This is a baseball hat for kids. Check him out enjoying all that snow that is falling. 
Disney Slow Cookers
Another item to find while Shopping Online for Disney Merchandise is slow cookers. Without a doubt, you can NEVER have too many slow cookers!! Over the last few years, I have come to learn this. It is so handy to use for Thanksgiving to make the mashed potatoes, gravy, stuffing, vegetables, etc ahead of time and have them in the slow cookers. Another fun thing to use them for is for a taco buffet! Check out some of the Disney slow cookers I found.
First is a Mickey Mouse slow cooker. Besides having Mickey Mouse all around the sides of it, there is also a Mickey shape as the handle for the lid!
The second is a Star Wars slow cooker. Check out the cool drawing style design on this one.
Lastly is this Nightmare Before Christmas slow cooker. Using this one during the next two holidays will really help make two holidays collide. 😉 
shopDisney.com has even more characters and even dip sized slow cookers! 
Disney Kitchen Tools
Another great set of items to find while Shopping Online for Disney Merchandise is kitchen tools. This is a great way to get Disney items into your home and be able to use them daily! I have always wanted a Disney themed kitchen. Little by little I have been adding things to my kitchen. Check out some of these cute Disney kitchen tools!
Calling all coffee drinkers! Check out this cute Mickey Mouse Coffee Scoop! This would be a great way to start scooping out your day. 
Next is a Mickey Mouse Balloon Toothpick Holder. How stinking cute is this! I love the classic colored balloon-shaped items. Just like when they had the popcorn buckets a few years ago. I wish I could have collected every color! This toothpick holder is red-tinted glass.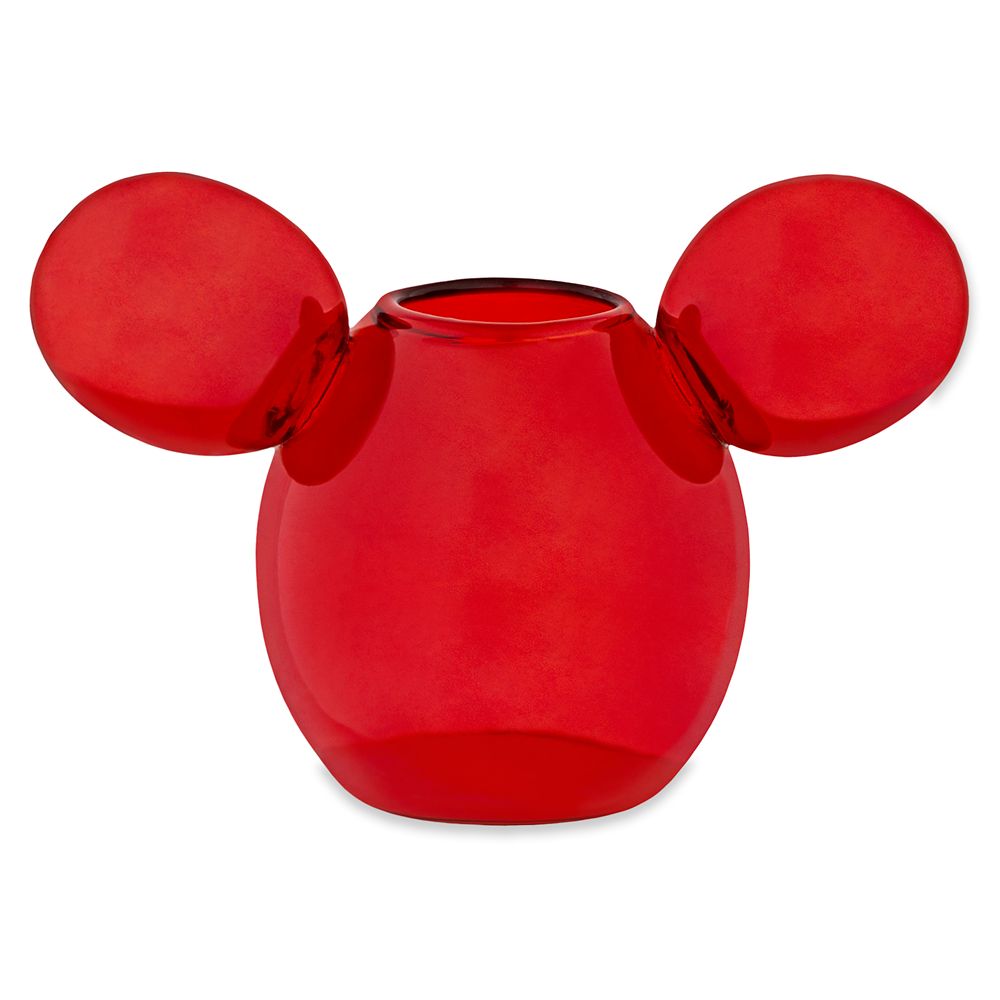 The next item is now sold out.
Finally is this Walt Disney Classic Film Poster Collage Kitchen Canister. I don't know if it is because I managed a movie store back in the day, or what, but I just love movie posters! And to have the classic Disney film posters all over this canister is just so exciting. I love it!  This kitchen canister would make a great addition to any kitchen! 
In Conclusion
There are so many fun Disney items to find while Shopping Online for Disney Merchandise. This is just the tip of an iceberg! I hope that this list of Disney items helps you to get some items for yourself or someone you love today! Thank you for helping to support Life in Mouse Years! 
Thanks for stopping by Life in Mouse Years!
More shopping post coming soon!!! There were just sooo many fun items on shopDisney.com that I need to split up the posts so they don't go on for…e…ver.. 😉