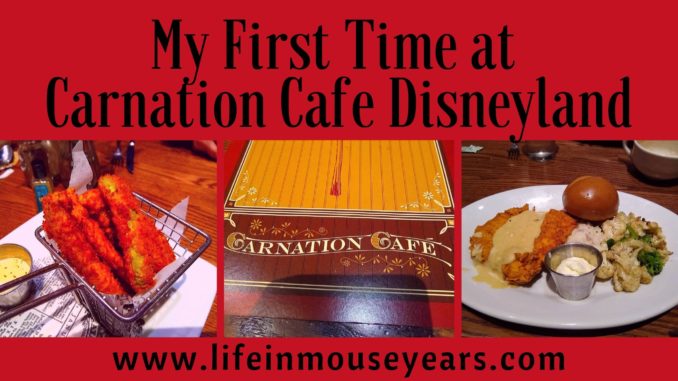 My first time at Carnation Cafe was not what I had planned, but it was still a wonderful experience! Amidst a torrential downpour with flash flood warnings, we had our dining reservations and we braved the weather to keep them! 
My First Time at Carnation Cafe
Carnation Cafe is a dining location I had always dreamed about going to one day. Even as a little kid visiting the park, I would see the iconic red and white striped canopies between the buildings and wished we could eat there. As a result of this dream, I made it a point to make reservations and eat there during our latest trip!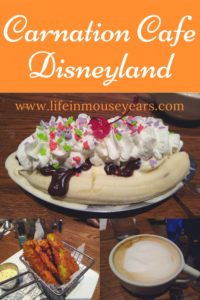 Looking for some beach towels? Check out some of the ones Disney has to offer.

Location
First, I would like to mention where this dining location is located. It is right on Main Street, U.S.A. 
As you enter Disneyland and head towards Sleeping Beauty's Castle, halfway down the street there is a break in buildings. On the left side between the buildings is the outdoor seating, (and what used to be the only seating) for Carnation Cafe.  In the building next to the outdoor seating is where you go to start your dining experience. 
One thing I would highly recommend is to make your dining reservations 60 days in advance. This is because of how popular this dining location is. And trust me, it is very popular! Another reason to do this is, like what happened to us during our trip, a huge rainstorm hit and the outdoor seating was closed. This limited how many diners could eat during the day and it was a wait even with our reservations! Therefore, make sure to get reservations in advance!
History
Carnation Cafe Disneyland wasn't always the way it is now. Back in July of 1955 when Disneyland opened, Carnation Cafe was called Carnation Ice Cream Parlor. It was sponsored by the Carnation Company and it offered stools at the counter where you could sit and eat your frozen treats. 
By the early '60s, Carnation Ice Cream Parlor not only offered ice cream treats but also sandwiches and salads.
Next, in 1977, Carnation Ice Cream Parlor expanded to the courtyard area between the buildings to offer more seating. 
Unfortunately, in 1997, Carnation Ice Cream Parlor (at the time owned by Nestle) closed. However, even though Nestle pulled their sponsorship, they allowed Disney to keep using the Carnation name. Therefore in March of 1997, Carnation Cafe reopened to outdoor seating only and the building location was turned into a bakery. 
Then, in 2012, (when Jolly Holiday Bakery and Cafe opened) Carnation Cafe took the building back and expanded to have indoor and outdoor seating available.
Fun Fact:
Carnation Company was started near my neck of the woods, Kent, Washington,  near Seattle in the late 1890s. The first Carnation product was Carnation Evaporated Milk.  
---
---
Atmosphere
Being that it was my first time at Carnation Cafe Disneyland, I wanted to eat outside so badly. As a result of all the rain, that was not something we would get to do. This trip… although, since we were given a chance to eat indoors, we were able to take in the decorations, style and theming that Disneyland is famous for!
Carnation Cafe Disneyland is Victorian themed! From the light fixtures to the clothing of the Cast Members. The restaurant makes you feel like you have taken a step into the past. It is great! And so is the food! 
I'll get to the food in a moment. Don't worry!
First, check out the light fixtures. There are a few different styles around Carnation Cafe.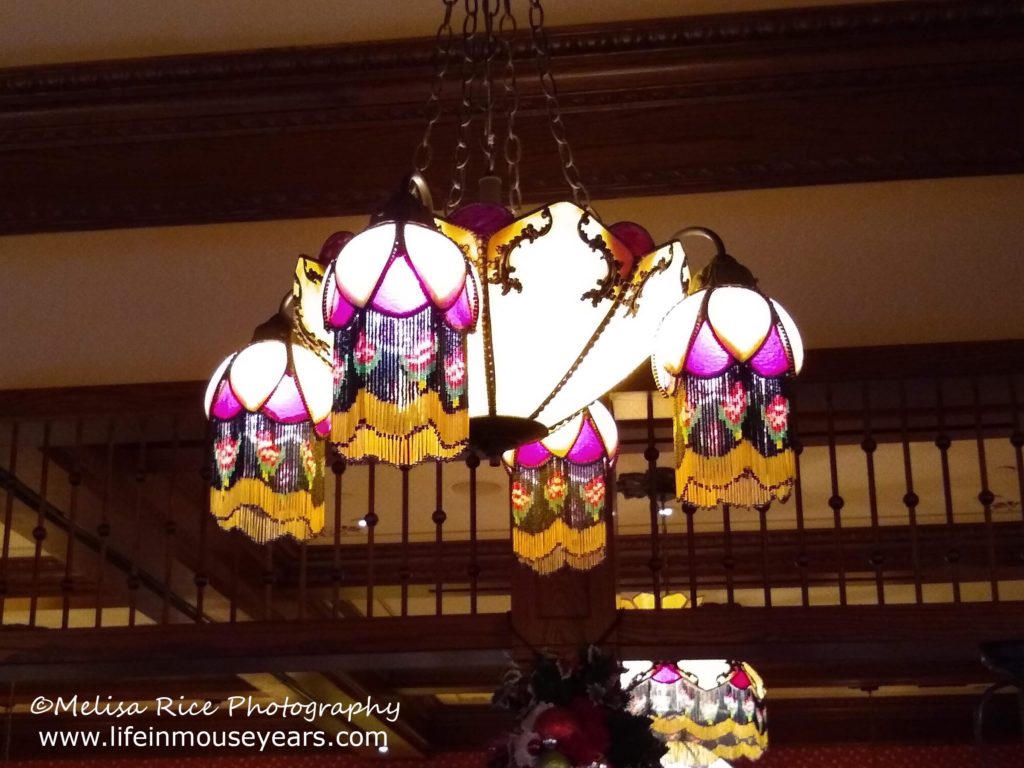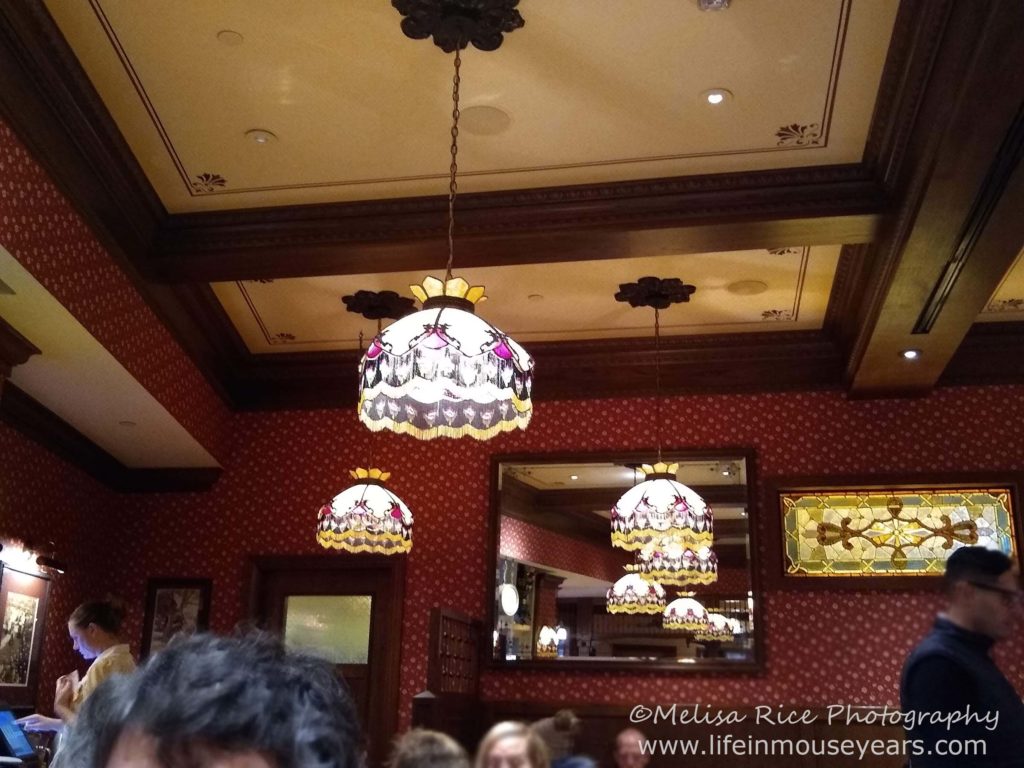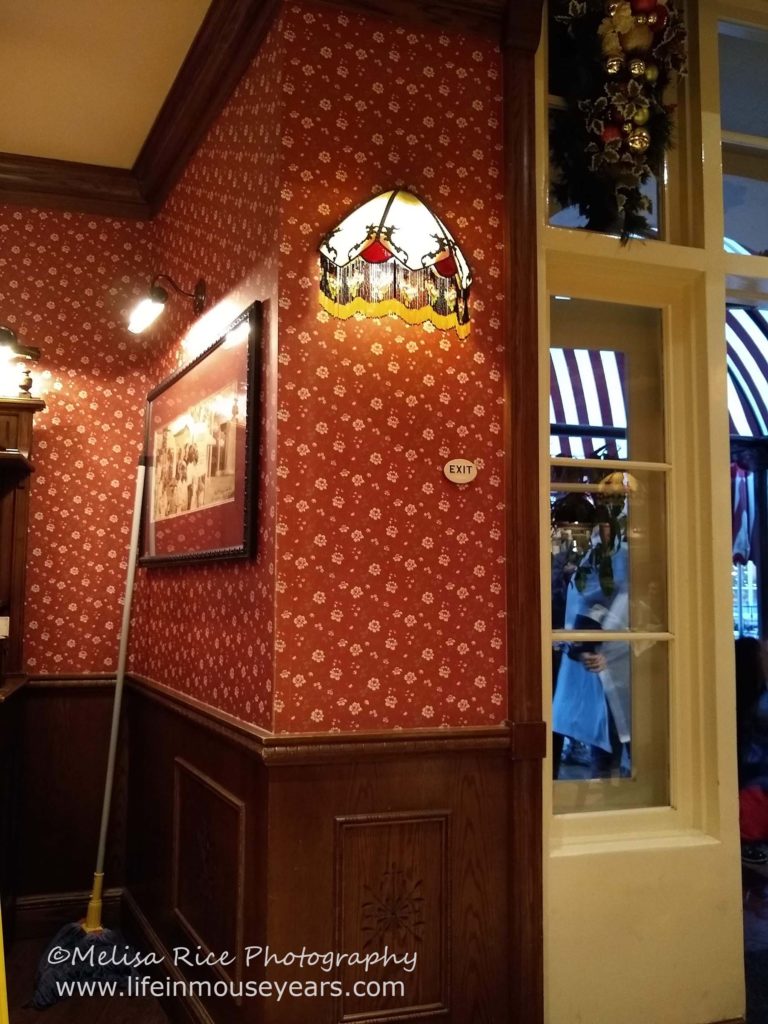 Next, each table has a carnation in a vase. What a nice Disney touch!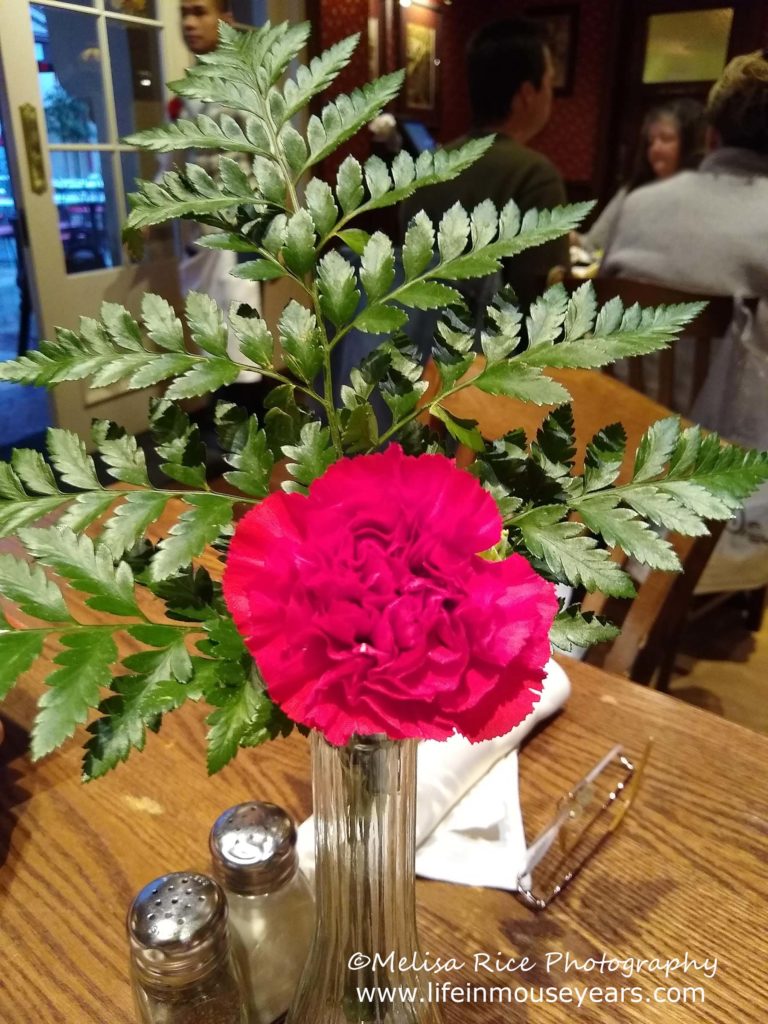 Check out this old fashioned cabinet! I love the decor that they have here. Including the teapot!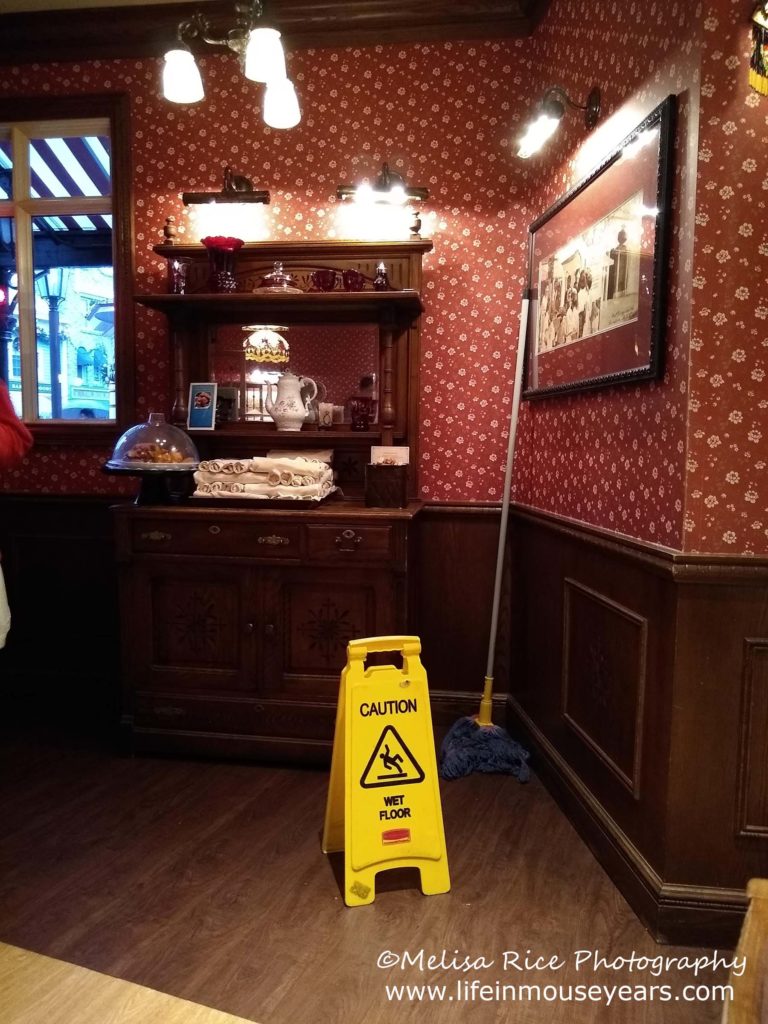 Another thing I was able to check out during my first time at Carnation Cafe Disneyland was the Menu! Here is the decorative side of the menu.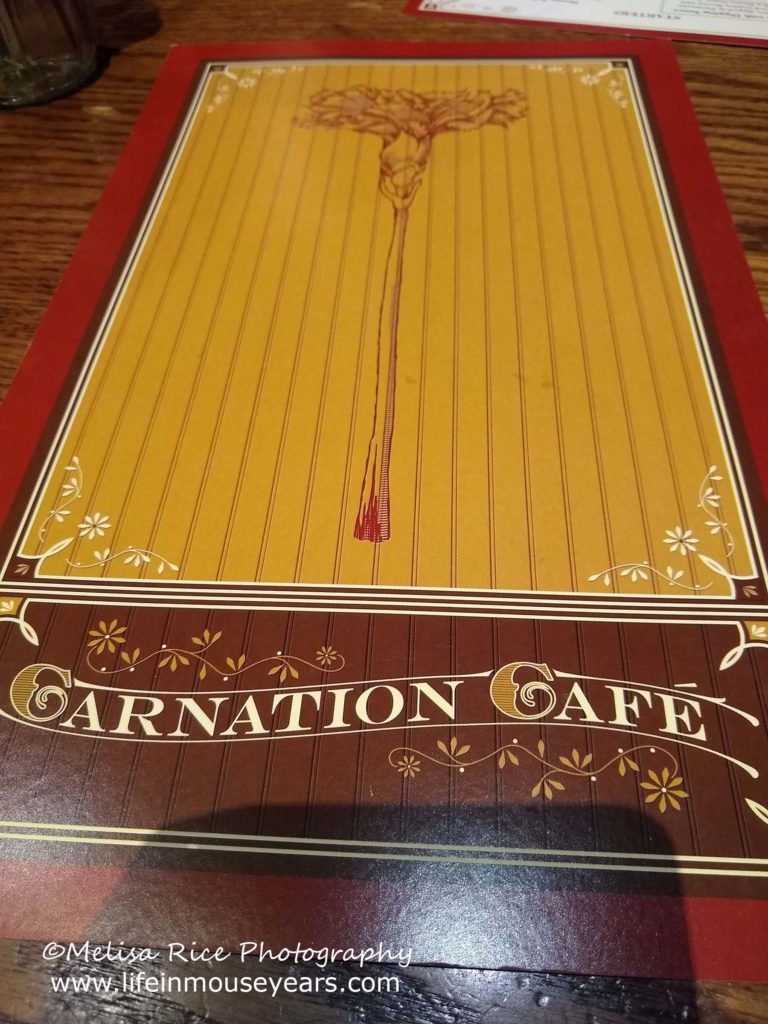 Food
Finally, as promised, we have reached our food portion of our post. To start off, this menu is inspired by Walt Disney. A lot of the dishes are based on his favorite foods. One of his favorites was Chicken Fried Chicken. Consequently, that is what I had planned on trying out during our visit. I have to say, I was not disappointed at all!! In fact, I still crave this dish all the time and I can't wait to go back!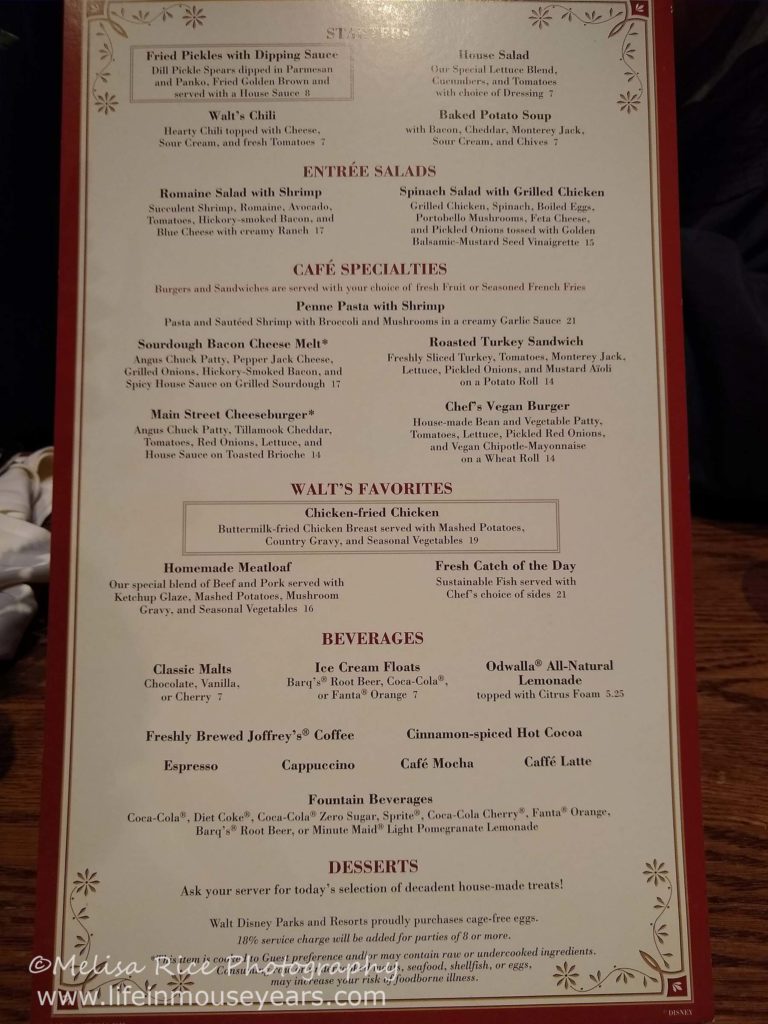 Coffee
Being that it was raining like mad, and it was chilly, we got coffee. Latte's to be specific. I am from the Seattle area, where coffee is our thing, but I have to say the coffee at Disneyland has always been done very well! Maybe because I am inside of Disneyland and it makes it taste better, or maybe it really is better! I just know that I have always enjoyed it.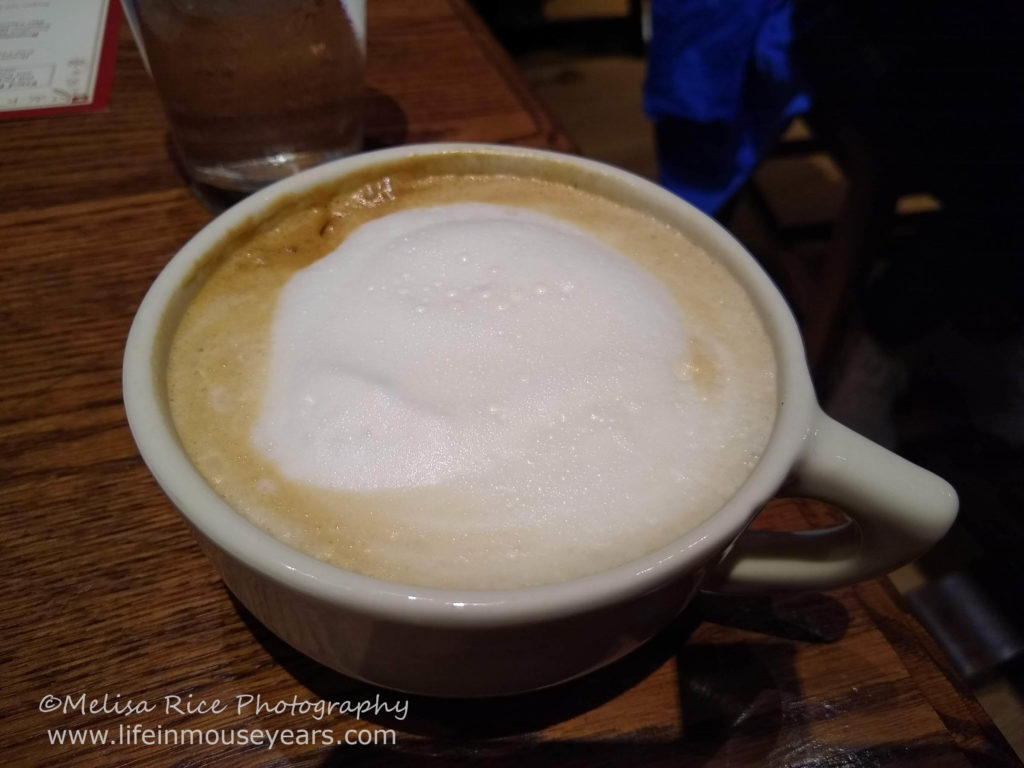 Appetizer
Next, we tried the fried pickle spears. I LOVE dill pickles. Always have. I was curious about the fried pickle spears. Everyone says that they are really good. So we gave them a try. I have to say, they definitely are good! I would recommend them. And the dipping sauce that comes with them is delicious as well.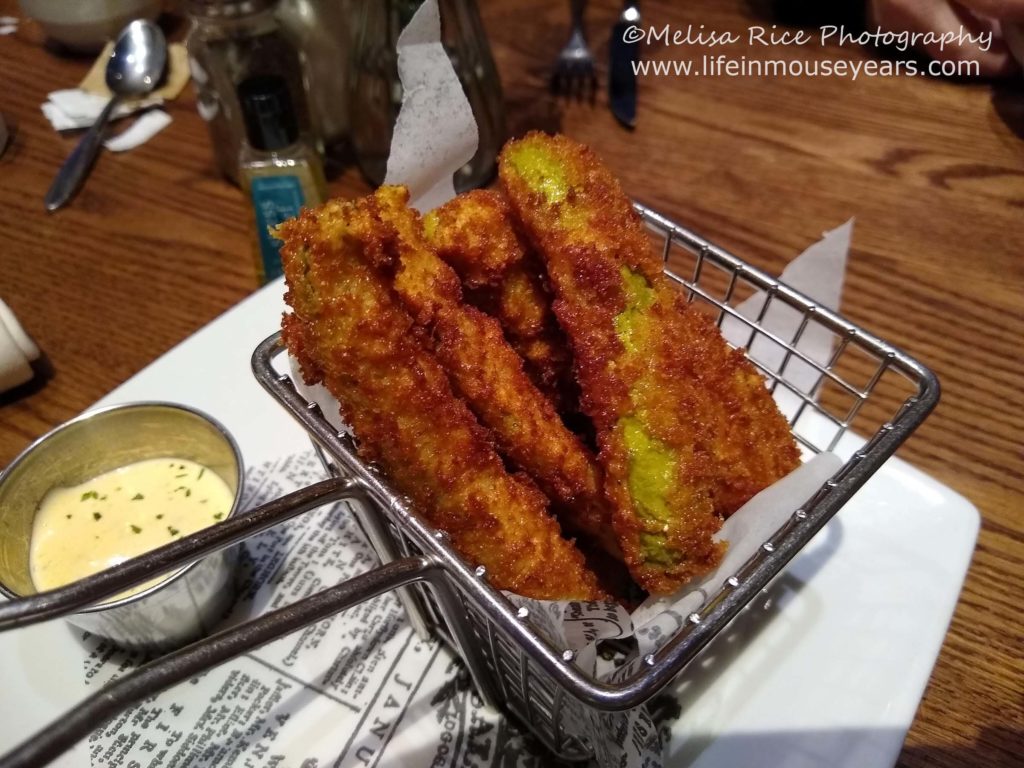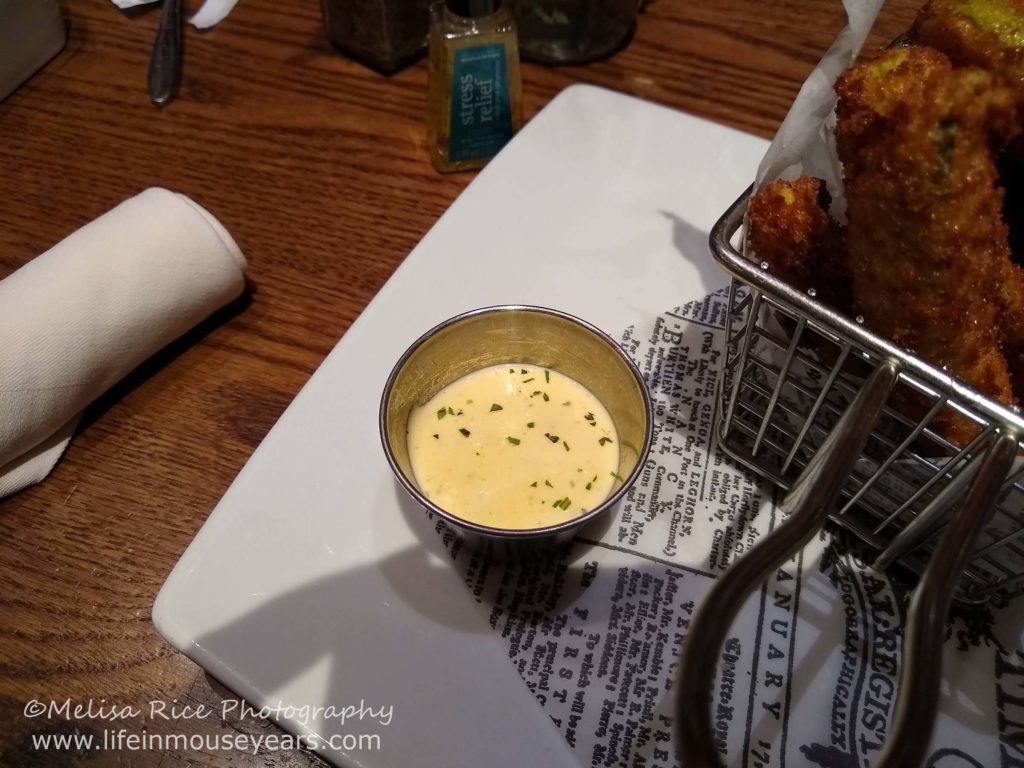 Main Course
They have so many tasty options to try out. Our whole group ended up getting the Chicken Fried Chicken. And we all loved it! The mashed potatoes were delicious as well. We were so ecstatic that the gravy is kosher! It is so hard to find gravy at restaurants that do not contain pork. We were so happy! And it was so tasty too!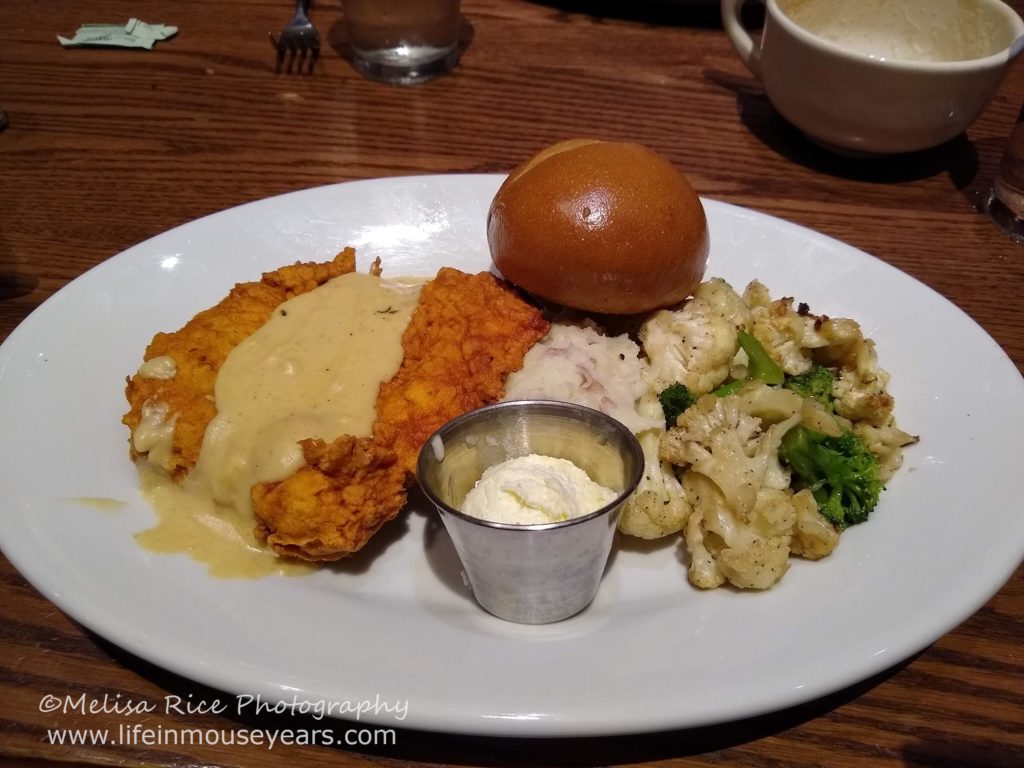 Dessert
Finally, for my first time at Carnation Cafe Disneyland, I HAD to get a dessert. I haven't had a banana split in for…e…ver! As a result, that is what I picked. Take a look at this banana split.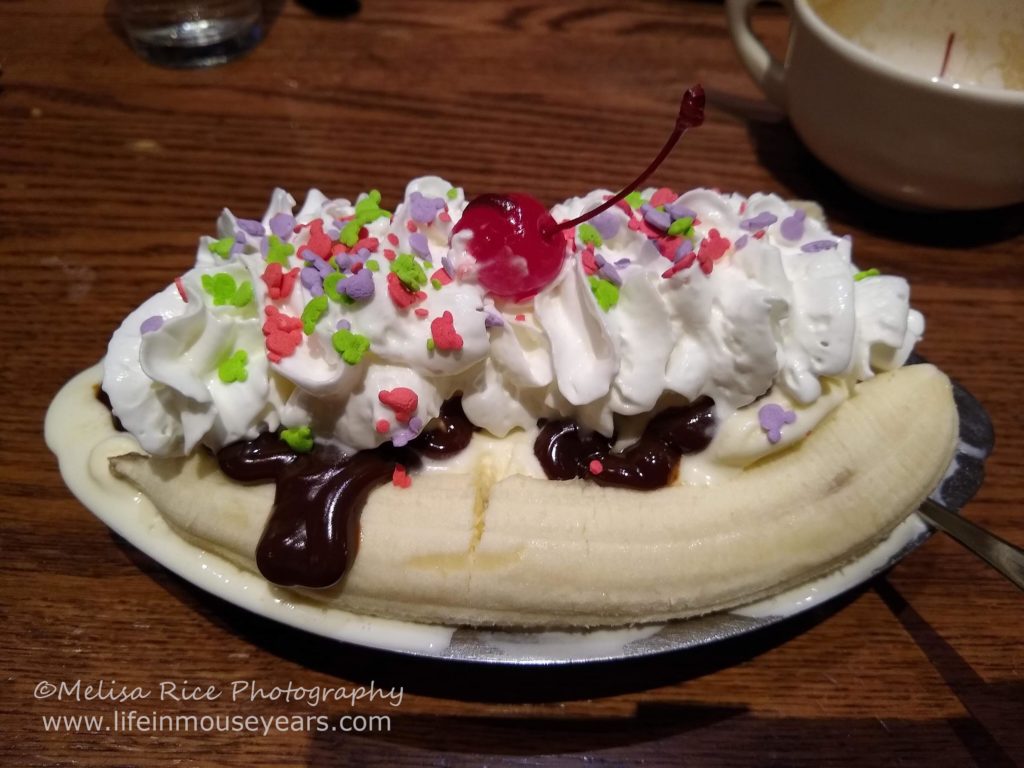 Disney does not disappoint when it comes to their food and desserts. In addition to my banana split, my brother had gotten a dessert as well. I want to say it was a form of bread pudding with ice cream on top. He said it was good.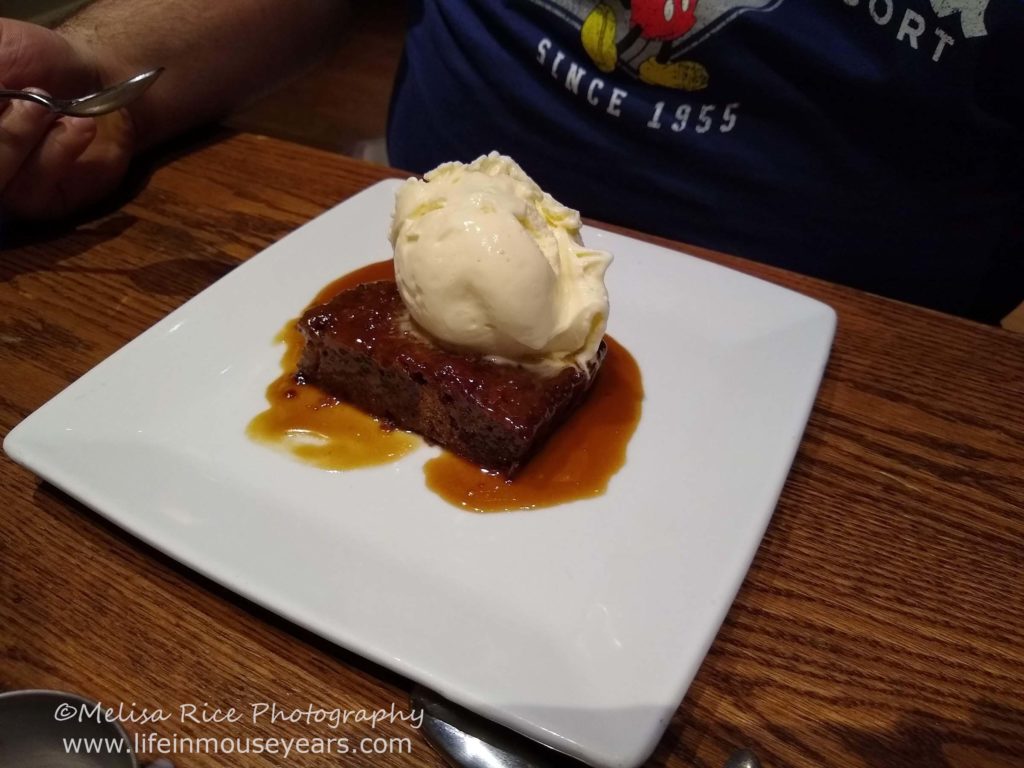 For current food offerings at Carnation Cafe, you can find them at Disneyland's official website here.
In Conclusion
My first time at Carnation Cafe Disneyland was one experience I will not forget. As a result of the atmosphere, food, coffee, dessert, and service, I would recommend giving this dining location a try the next time you are at Disneyland.
Questions or Comments?
Do you have any questions or comments on today's post-My First Time at Carnation Cafe Disneyland? Feel free to leave them below! I would love to help you out. 
Thanks for stopping by Life in Mouse Years!