Disneyland's Alice in Wonderland Attraction is a fun dark ride that has been around for 60 years! That is a long time to be entertaining guests of the Disneyland Resort. It is just as popular today as it was when it first opened. Today I thought I would take a look at this attraction and talk about all the changes it has gone through and what is it like today.
Disneyland's Alice in Wonderland Attraction
Some people may feel that the attractions in Fantasyland are just for kids. I beg to differ! While they are great for kids to ride these attractions that are based on Disney animated movies, they are just as entertaining for adults. The colors, special effects, characters, etc. bring those stories to life. If you haven't tried the attractions in Fantasyland yet, do it! Granted they are not death-defying, they are still fun!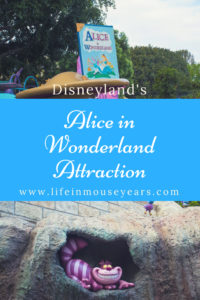 ---
---
Movie
First, the Alice in Wonderland attraction is based on the 1951 animated movie Alice in Wonderland. In addition, the movie was based on the books by Lewis Carroll.
Walt Disney first attempted to adapt Alice in Wonderland into a movie in the 1930's. It did not work out. Next, Walt reprised his idea in the 1940's as a live action film. However, by 1946, he decided on a fully animated film.
While the box office numbers were disappointing by Snow White and the Seven Dwarfs standards, Alice in Wonderland continued to gain popularity through the years.
Attraction
Next, the Alice in Wonderland attraction opened in Disneyland on June 14, 1958. It was originally designed to be a walk-through attraction. In addition to being at the spot currently occupied by Pinnochio's Daring Journey (Fantasyland Theatre was in the spot originally in 1955). However, due to budget issues, the Alice in Wonderland attraction was shelved until 3 years later.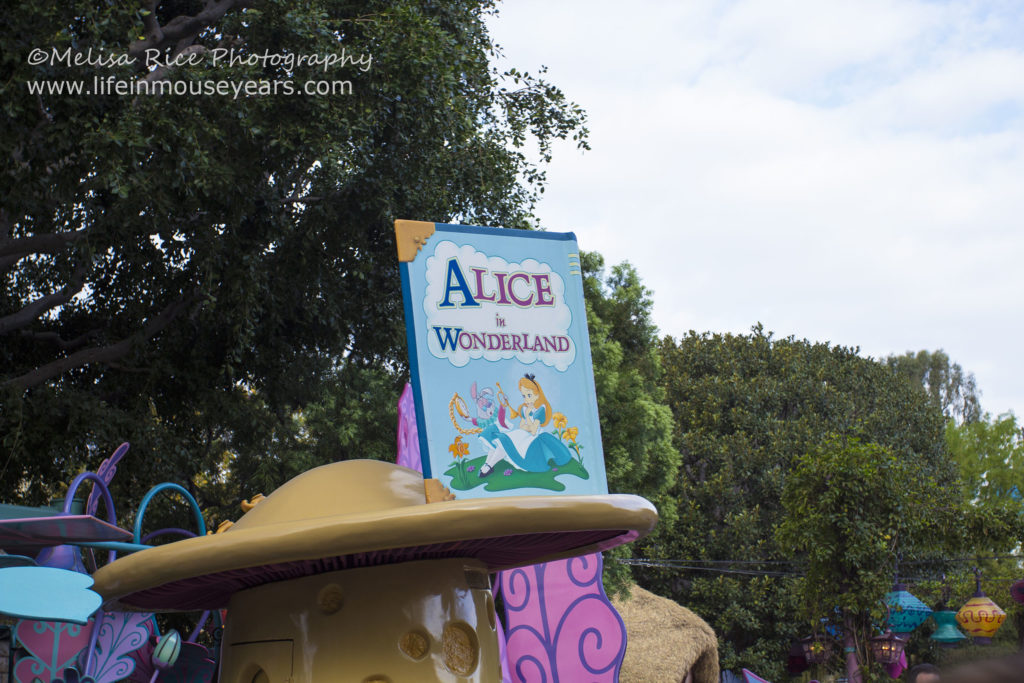 Fact: There is only one Alice in Wonderland Attraction and it is only in Disneyland.
Original Alice in Wonderland Attraction
When Alice in Wonderland attraction was taken off the shelf, Disney decided to have it be a ride-through attraction. Technology is nothing like it is now. When Alice in Wonderland first opened there were cardboard cutouts everywhere.
Once you boarded the giant caterpillar, you would then travel down a dark rabbit hole and end up in an upside-down room. Next, you would enter a giant room with the door and keyhole on the other end of the room. As you got closer to the keyhole the Cheshire cat would show up and laugh.
Another room you would enter was the flowers and Tulgey Woods. (Again, everything was painted on plywood.) Next, you would appear to have shrunk down to a very small size and you were now on top of the 'unbirthday' party table.
Finally, strobe lights would flash to make it appear that the cake exploded.
Are you as thankful for today's technology as I am???
Fact: The giant mushroom at the entrance to Alice in Wonderland used to be a ticket booth when it first opened.
---
---
First Closure
In 1983, Disneyland closed Fantasyland for a major remodel of the land and the attractions. The Alice in Wonderland attraction was one that was closed during this time to get a makeover itself.
First Disney removed the upside-down room and the giant room. Next, they moved the Mad Hatter's unbirthday party to the very end of the attraction. Another change during this time was the updating of the characters and scenes making them more three dimensional instead of the flat plywood.
In addition to all the visual changes to the Alice in Wonderland attraction, Disney asked the original voice of Alice from the movie, Kathryn Beaumont, to reprise her role and voice, Alice, in the ride.
I love it when the original voice actors reprise their roles. It helps to fully immerse you in their story! Another attraction with original voices is The Little Mermaid Ariels Undersea Adventure in California Adventure.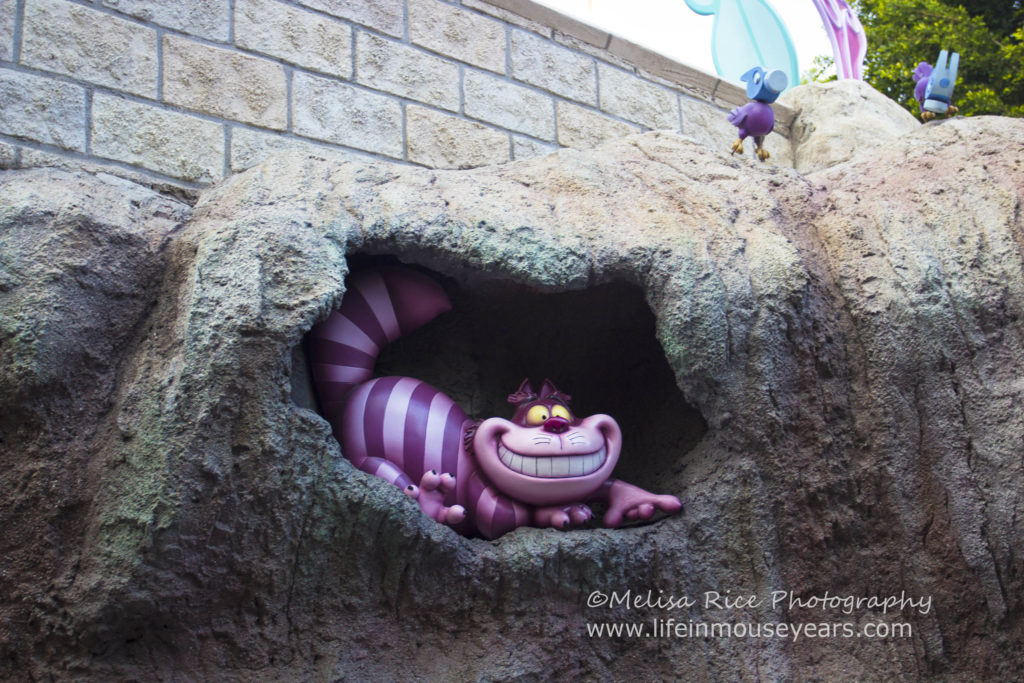 Second Closure
Even though I titled this section "Second Closure", I am combining the second and third closure together. Technically, the second closure was only for one month when OSHA (Occupational Safety and Health Administration) said there needed to be some kind of safety railings on the second story outdoor portion of the ride. Disneyland closed the attraction for a month to install temporary railings during the summer of 2010.
Next, the Alice in Wonderland attraction was closed March 10, 2014, to widen the outdoor section and to install permanent themed railings in addition to making upgrades to the inside of the attraction as well.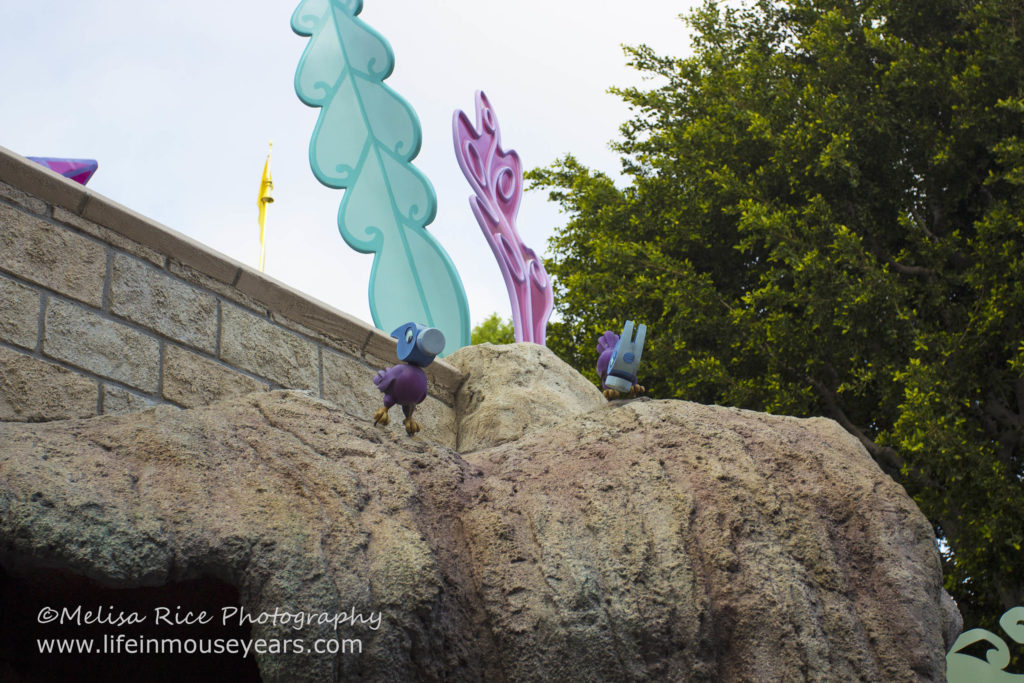 For example, digital video projection was added to portions of the attraction, enhancements were made to the Cheshire Cat and new characters were added to Tulgey Woods and the unbirthday party scenes.
I have to say, those enhancements to the attraction were a wonderful change to this old attraction. I love the changes!
In Conclusion
The Alice in Wonderland attraction has had a lot of changes in the last 60 years! However, they have been great improvements to a beloved attraction that continues to be extremely popular today. I hope that you have a chance to check out this attraction during your next trip to Disneyland.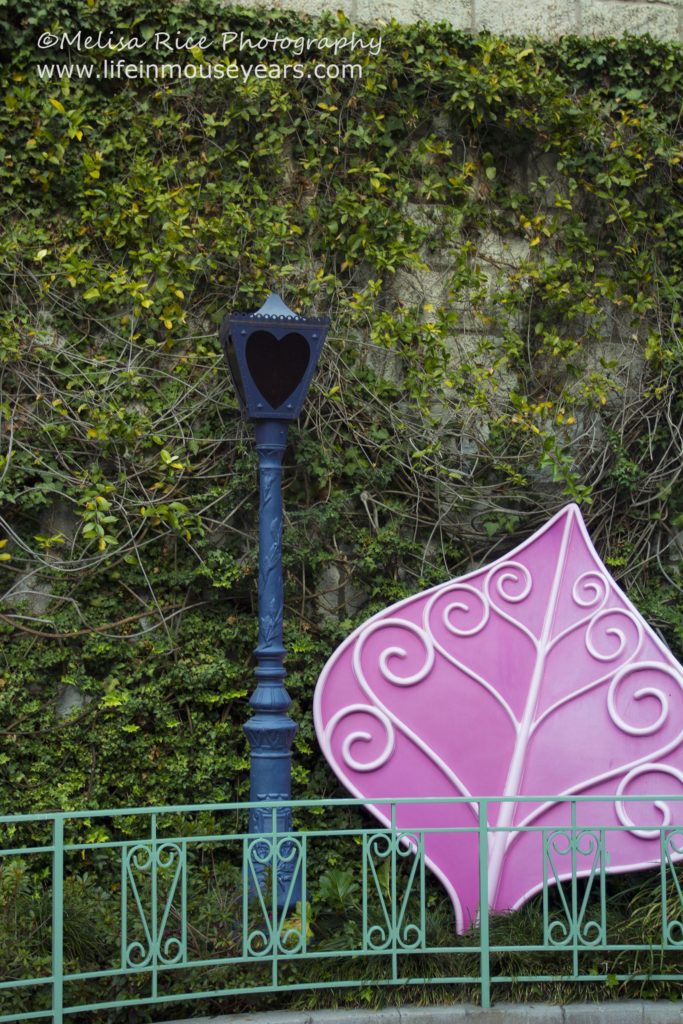 Questions or Comments?
I hope that you enjoyed today's article Disneyland's Alice in Wonderland Attraction. If you have any questions or comments, please feel free to leave them below. I would love to help!
Thanks for stopping by Life in Mouse Years!
---
---