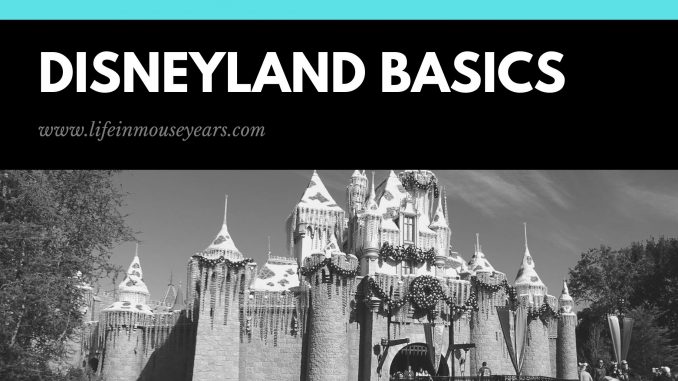 Disneyland Basics is something I think would be very helpful to others. Especially if you have never been there before. After writing a few blogs on traveling to Disneyland with a Disability, and a little on the Disneyland Resort Hotels, I thought that maybe I should do a post on Disneyland Park itself. After all, it is my absolute FAVORITE place to go!
Disneyland Basics
Disneyland is approximately 99 acres right now and this is just Disneyland Park! Across the esplanade is a whole other park called California Adventure. More on that park later. Coming soon to an electronic device near you. 😉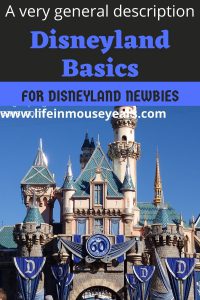 Be prepared to walk…
Be prepared to be amazed…
and be prepared for fun, excitement, and laughter…
It is the Happiest Place on Earth!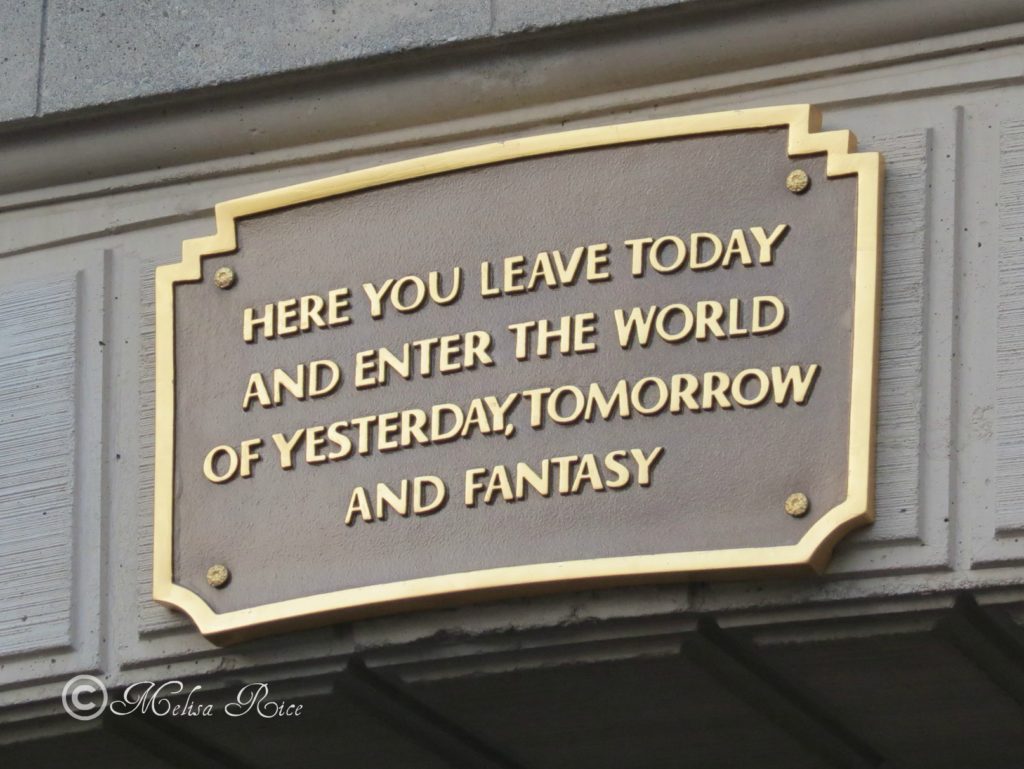 Disneyland Basics-Lands
First on the list of Disneyland Basics is the Lands. Disneyland has nine different lands. (At the time of this posting) They are Main Street, U.S.A., Adventureland, New Orleans Square, Critter Country, Frontierland, Fantasyland, Tomorrowland, Mickey's Toontown, And Star Wars Galaxy Edge.
Each land is designed according to its own theme. Therefore, it makes you feel that you are in a different place. Not only the buildings and plants. But also food and music! Even the bathrooms are themed! For example, my favorite restroom in the park is the one on the side of Sleeping Beauty's Castle next to the Matterhorn. It is Alice in Wonderland Queen of Hearts for the ladies and the King for the men.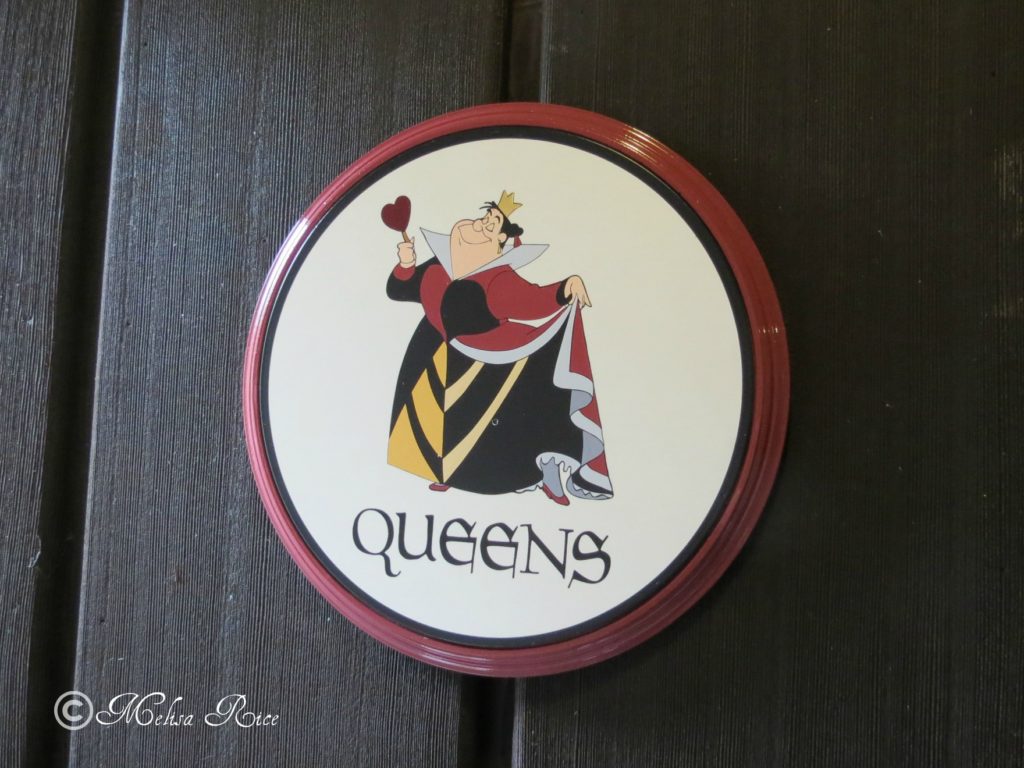 Another example, New Orleans Square is like being in New Orleans. Jazz music playing (sometimes live), Mint Juleps, and Gumbo. Disney even decorates it for Mardi Gras! (family-friendly of course). Likewise, Frontierland makes you feel like you are in the old west. Complete with old-time buildings complete with hitching posts out front!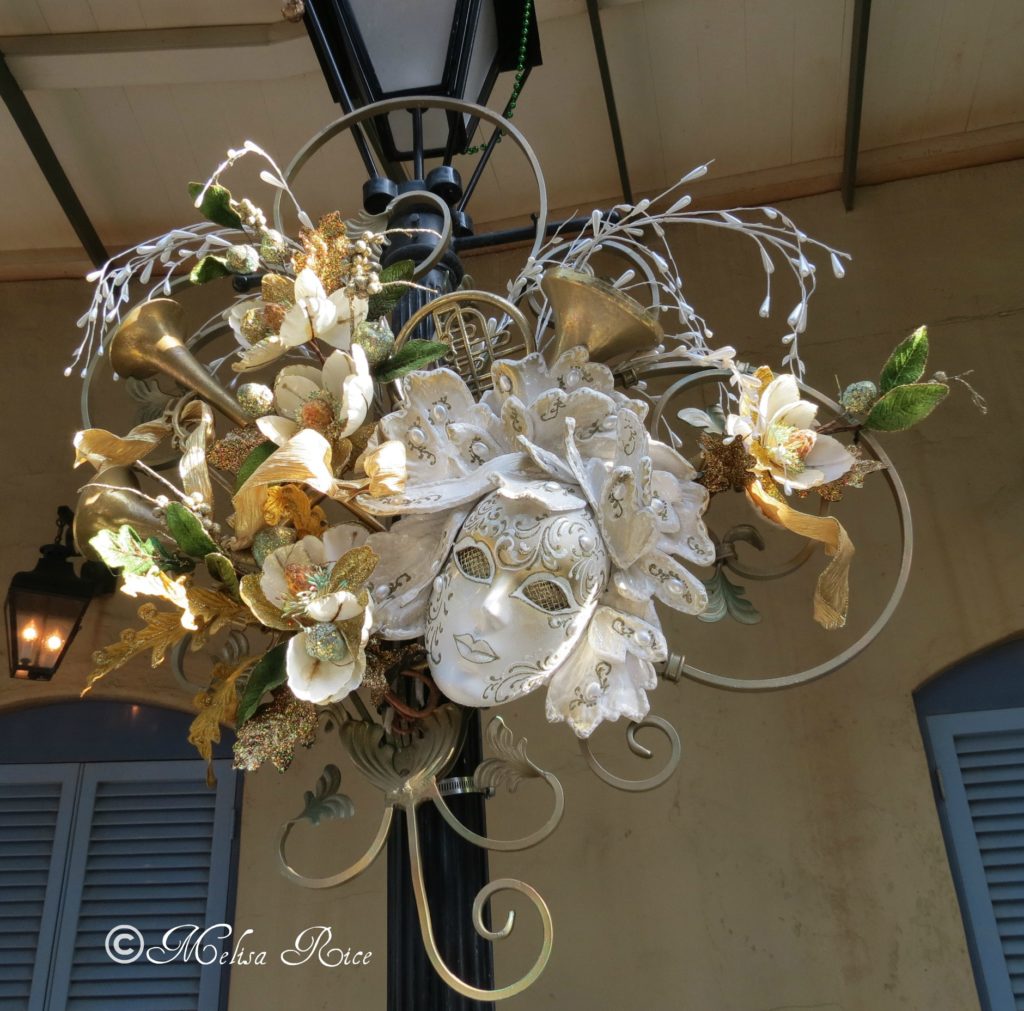 Every unique land has its own feel and experience. Therefore, something you will want to check out at each land, even if you don't purchase it, is the popcorn carts. Look just above the popcorn. There is a character rotating some popcorn. Each land has a different character to fit the theme. As a result, they are really fun to look at!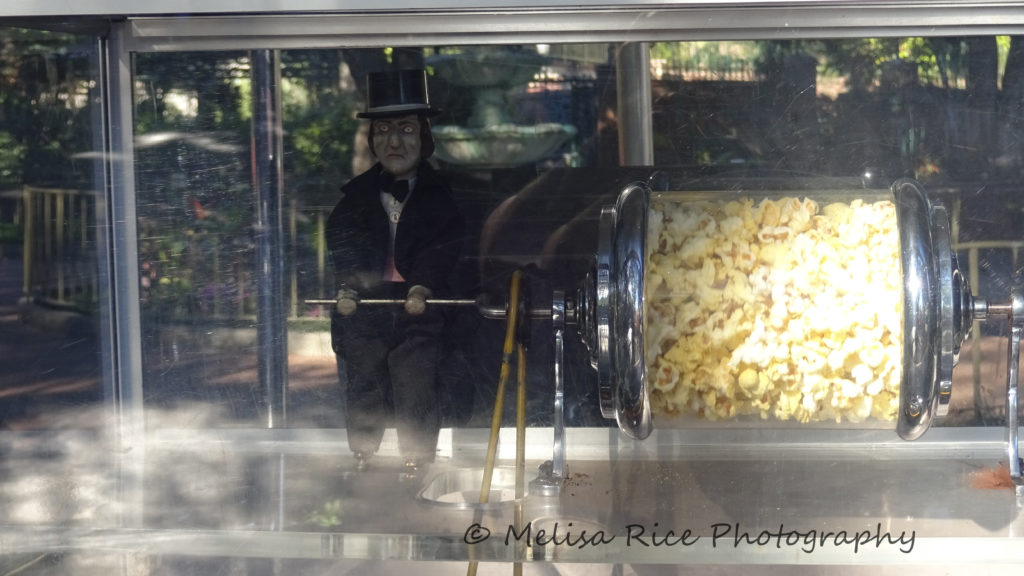 Disneyland Basics-Restaurants
Next on the list of Disneyland Basics is the Restaurants. Disneyland has numerous restaurants. Again, each land has its own theme. One place you can stop at is Bengals Barbecue and have a BBQ skewer in the Jungles of Adventureland. Or eat a Beignet and Gumbo in New Orleans Square. Did I mention the Mint Julep from the Mint Julep Bar in New Orleans Square??? Yum! Likewise, don't forget to stop by Plaza Inn on Main Street. I would say they have the BEST fried chicken I have had in a long time. And this is just to name a few!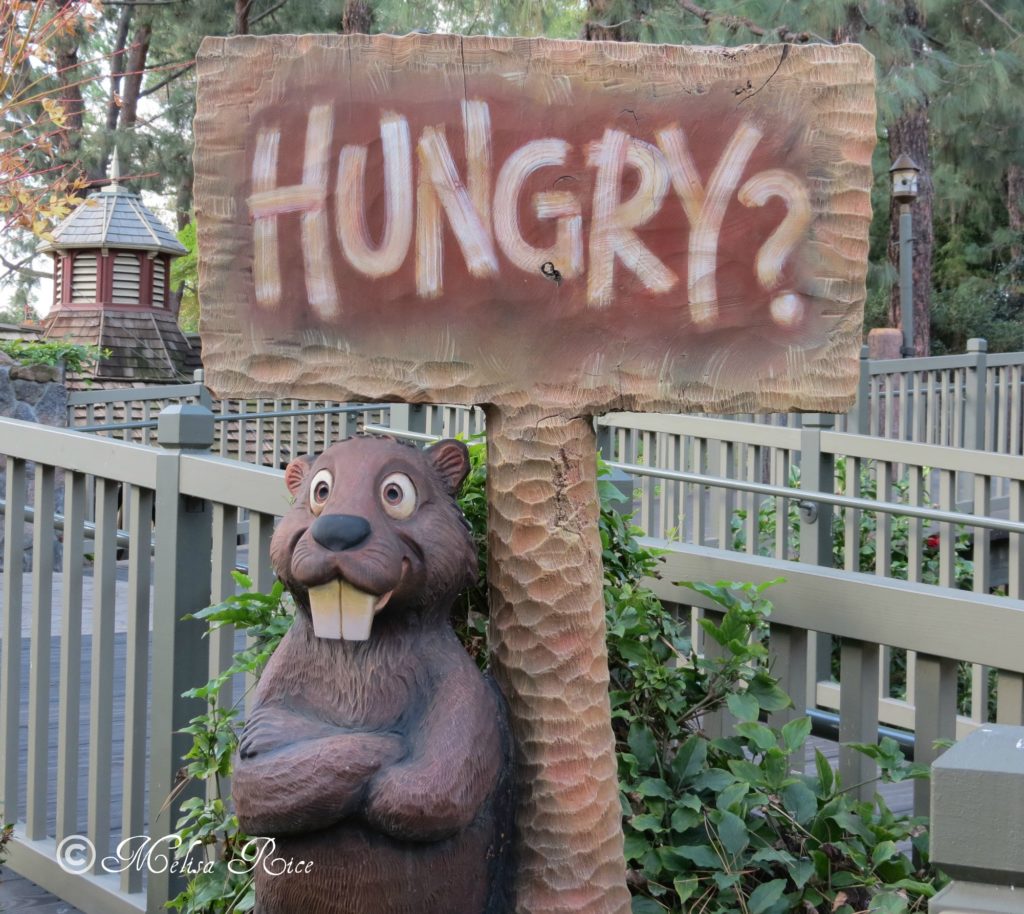 Disneyland Basics-Shows and Attractions
Another item on the list for Disneyland Basics is the shows and attractions. Disneyland has countless shows and attractions are all over the park. Therefore, you can listen to a quartet sing A Capella on Main Street or walk through Sleeping Beauty's Castle and see her story come to life as you wander the dark castle halls. One of my favorites is the Jazz band that plays at the French Market Restaurant in New Orleans Square.
Disneyland Basics-Characters
Finally on the list of Disneyland Basics are the characters. Make sure to stop and say hi to Mickey and his friends. Or hug a princess or two while you are there. Disneyland has a wide variety of characters throughout the day. Also, you won't want to forget to take a fun pic!
In Conclusion
This post has just skimmed the surface of Disneyland. For that reason, if you would like to read more details about the different lands, attractions, foods, or anything in this post, please let me know in the comments below and I will try to share more of my Disney knowledge in future posts. And as always for the most up-to-date information and schedules check out Disneyland's website here.
Questions or Comments?
If you have any questions or comments regarding today's post-Disneyland Basics, please feel free to leave them below. I would love to help!
Thanks for stopping by Life in Mouse Years!
Don't forget to check out what Disney has for you to purchase!