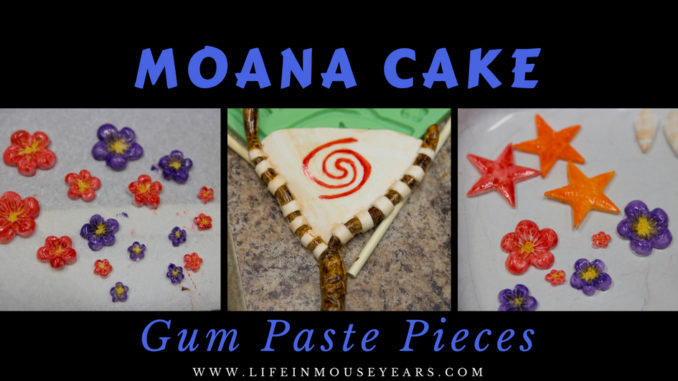 Recently I did a Moana cake for my friend's sons 5th birthday party. It is a fairly easy cake, however, the elements I added to the cake took time to do because I made almost every element. As a result of having all the different elements, the blog post for the Moana Birthday cake was getting incredibly long. Therefore, I decided to split up some of the longer elements into individual posts and add links into each one. Today is Moana Cake Gum Paste Pieces.
Moana Cake Gum Paste Pieces
First of all, I made chocolate seashells in advance for the cupcakes. Here is the post on how to do that.
I will add the link to the How to Moana Birthday Cake here soon!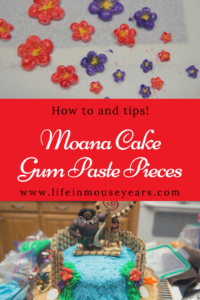 ---
---
Gum Paste Seashells and Flowers
Another part of the Moana birthday cake I did in advance is to make the gum paste seashells and flowers. In addition to making them ahead for saving time, it also needs to dry before you use it on the cake.
I was given a Wilton silicone mold that is ocean themed, in addition to a flower and vine one. These molds came in handy for this Moana cake.
Next, I purchased ready-made Wilton Gum Paste. The ready-made gum paste saves you a lot of time versus making it yourself.
First, I took some of the gum paste and kneaded it to make it more pliable. Making sure to keep what is not in use fully wrapped up. Otherwise, it will start to dry out on you. Next, I then pressed it into the molds. Then I took them out and left them to dry.
Tip:
Make more than you plan on using. You never know what may happen. Always make extras for those just in case moments.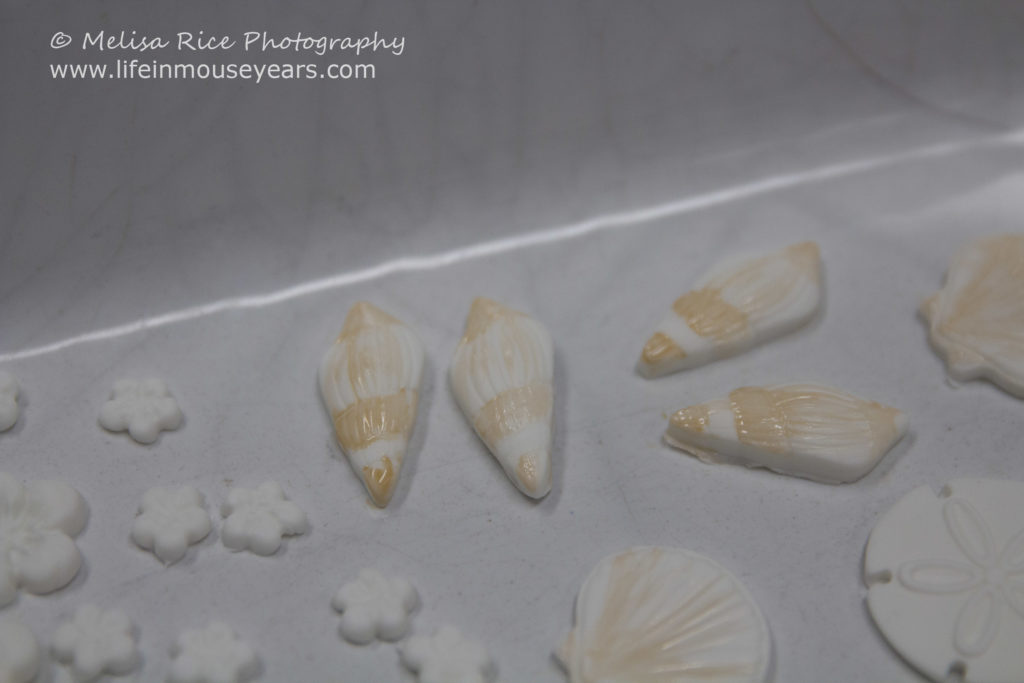 For the Moana cake gum paste pieces, I made three different sizes of the flowers. In addition to making sand dollars, 2 different types of seashells, and a snail shell. This way as you are decorating you are able to alternate the shells and the flowers.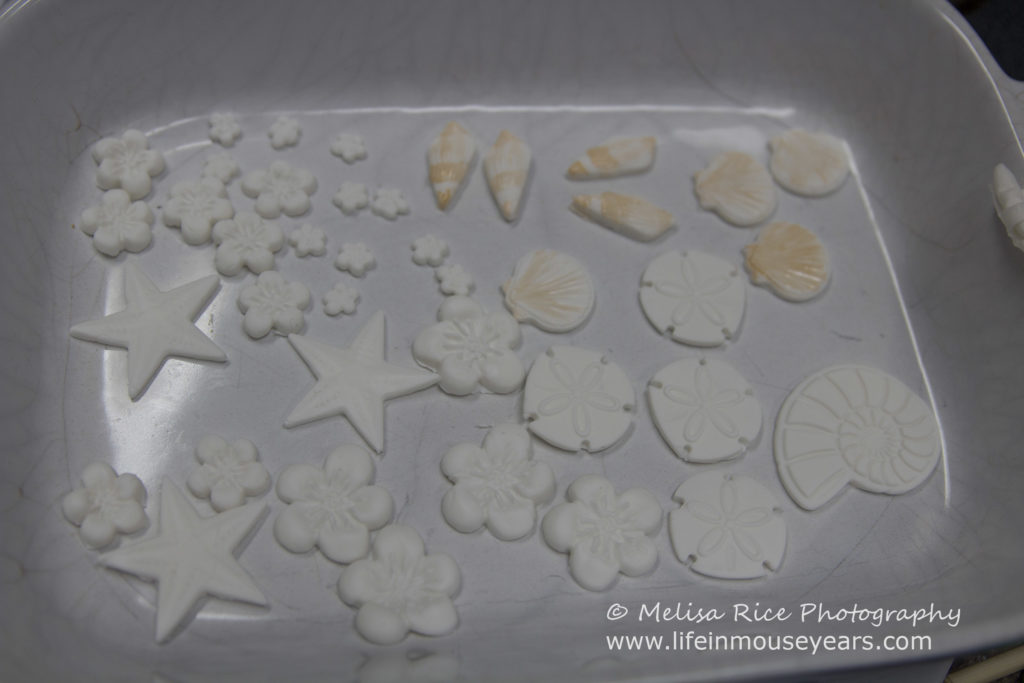 ---
---
Gum Paste Sail
Next, I made a sail out of gum paste. This was the second hardest piece for the Moana cake gum paste. I have never had so much trouble using gum paste. I ended up making 3 sails before I finally got it where I wanted it.
First, I took some gum paste and rolled it out for the material part of the sail. Next, I trimmed it down to be the triangle-ish shape. Then I took another piece of gum paste and rolled it in a long roll. Like a snake. (I don't know about you, but I got that down as a kid using play dough.)
Next, I got kitchen scissors and cut one end in half part way down. After I cut it in half I tried to roll the two halves a little bit to make them more rounded like sticks.
Finally, I took the sticks and placed it on the sail. The sail should be wider than the sticks. I then took a fondant knife and cut the sail (the part that is hanging out past the sticks) into little tabs all down both sides of the sticks.
After that, I took a tiny bit of water on a brush and wet the tabs, one by one, and folded them over the stick part of the sail.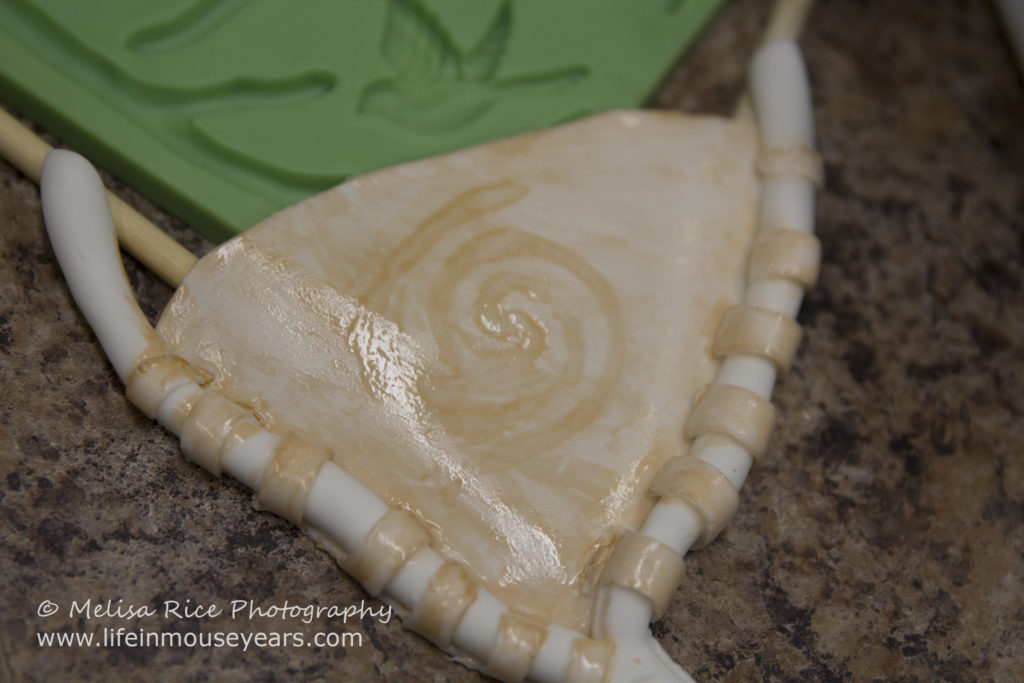 I don't know if I am describing it very well. I wish I had step by step photos as I made it. Unfortunately, since I had so much trouble with the gum paste this time, I was focused on making it work.
Here is a photo of the sail all put together.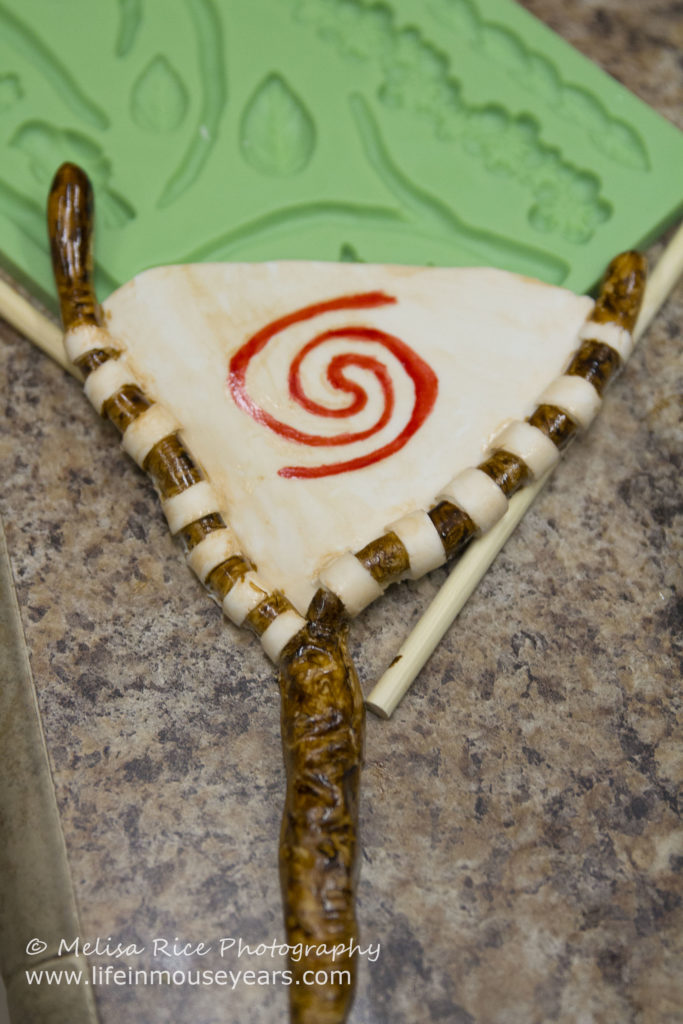 Coloring the Gum Paste
There are two ways to color gum paste. One way is to add gel coloring as you are kneading the gum paste. The other is to add the gel coloring to a little bit of vodka. This time, however, I decided to go the vodka route and paint the gum paste pieces. This may be why I had so much trouble. I have done both ways before in the past. But, I wonder with all the issues I had if it would have been better to pre-color the gum paste. Maybe it would have helped with the shaping of the Moana cake gum paste pieces.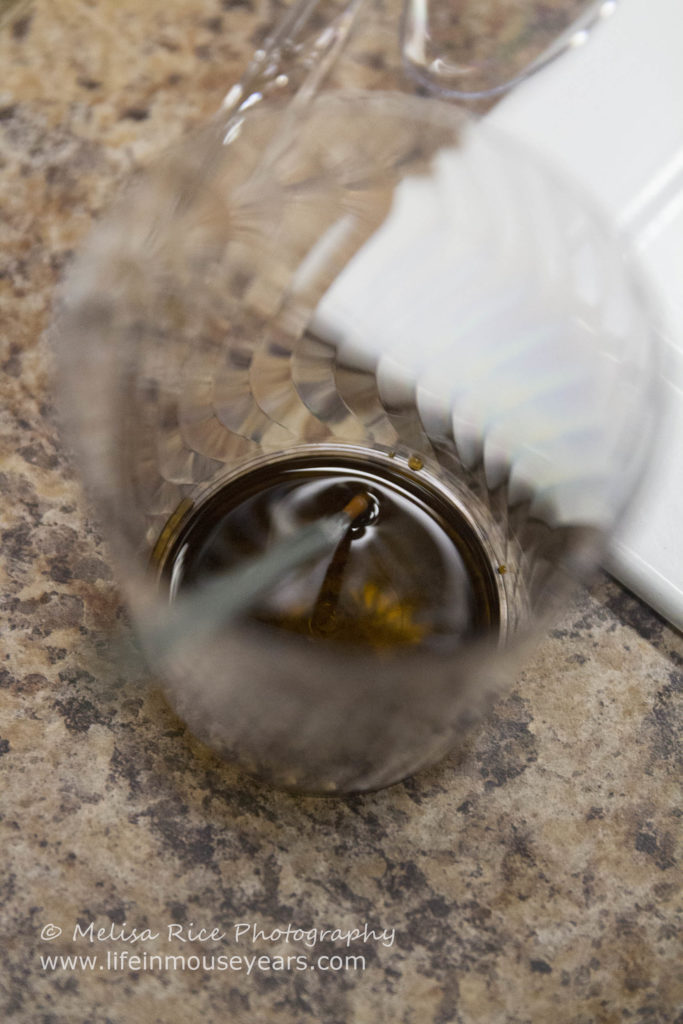 Why Vodka and not water?
Water will make the gum paste very sticky and it also melts it down. Vodka won't do that. Another plus to using Vodka is that the color will dry a lot faster.
First, I did some yellow in the center of the flowers. I waited a little bit for it to dry before I added the colors to the petals.
Second, I did some red flowers and some purple flowers.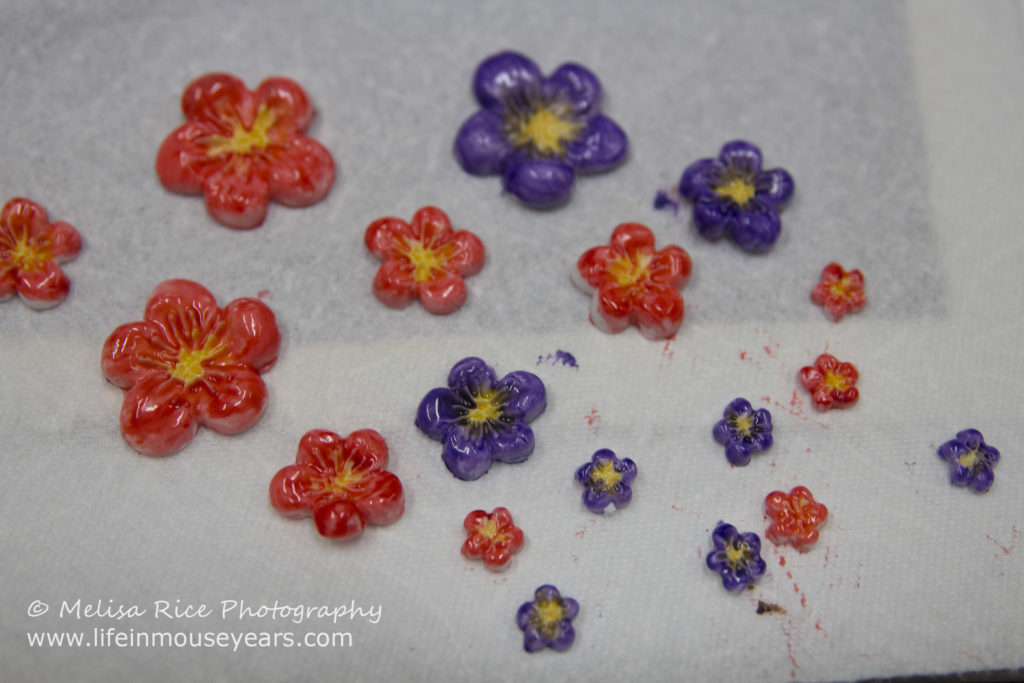 Third, I painted the material part of the sail a light tan color. Don't forget to paint the tabs that you cut and folded around the sticks.
Next, I painted the stick part of the sail a dark brown. I tried to vary the darkness to look more wood like.
Finally, I painted the red swirl onto the sail. (I recommend looking at how it is in the movie and then drawing it out on paper a few times first.)
Tip:
If you use too much coloring in the vodka, or if you do multiple coats, it may not fully dry. I tried to use more gel coloring instead of thinning it in vodka and some of the flower pieces were a bit sticky.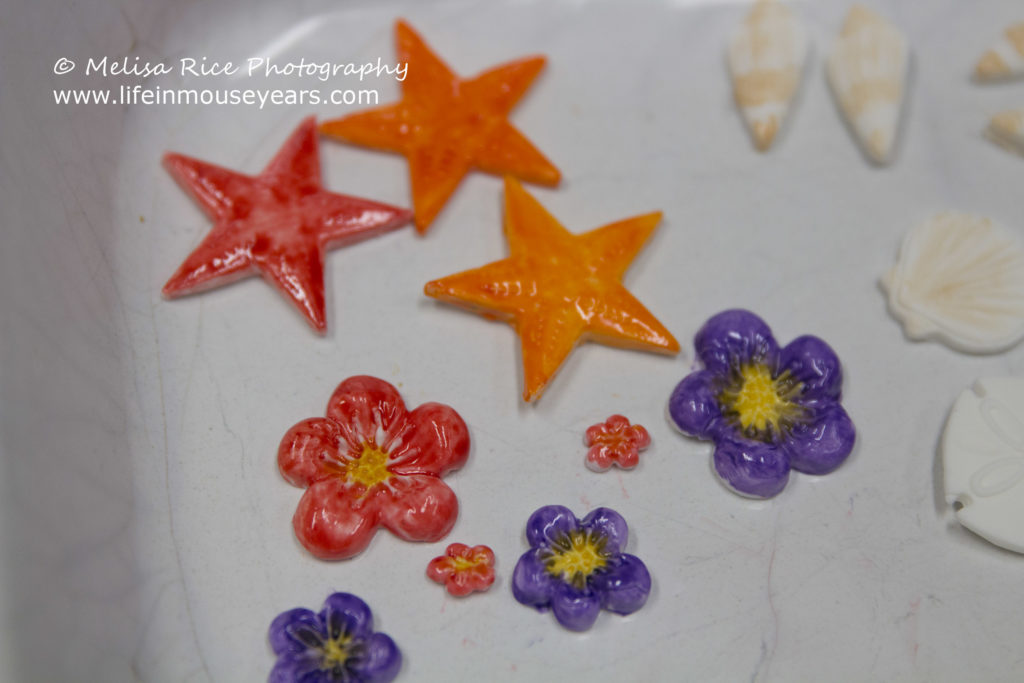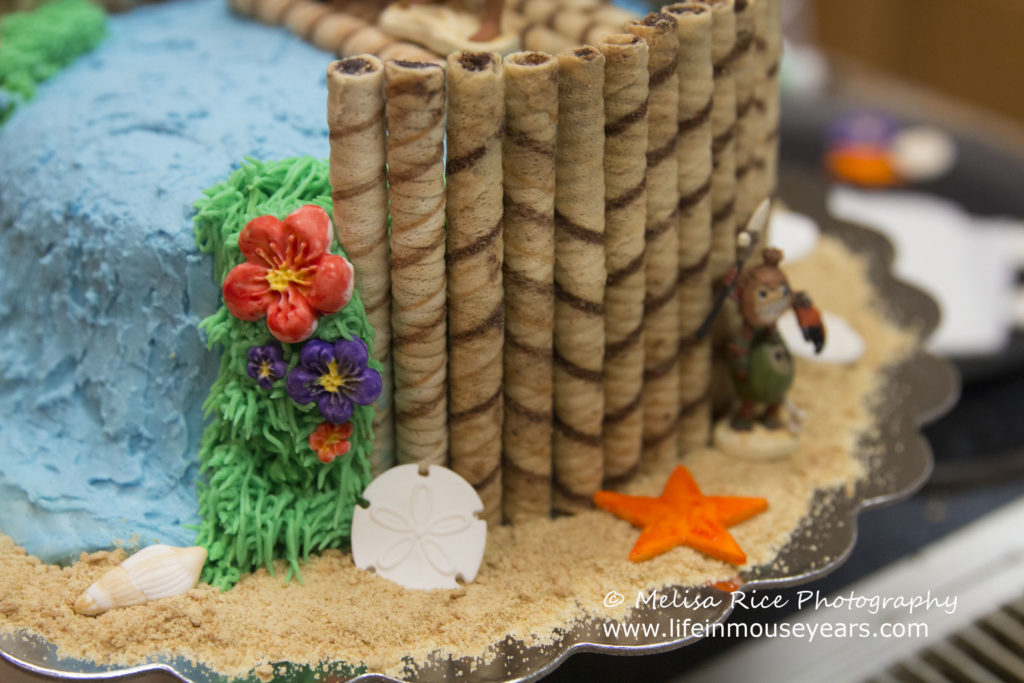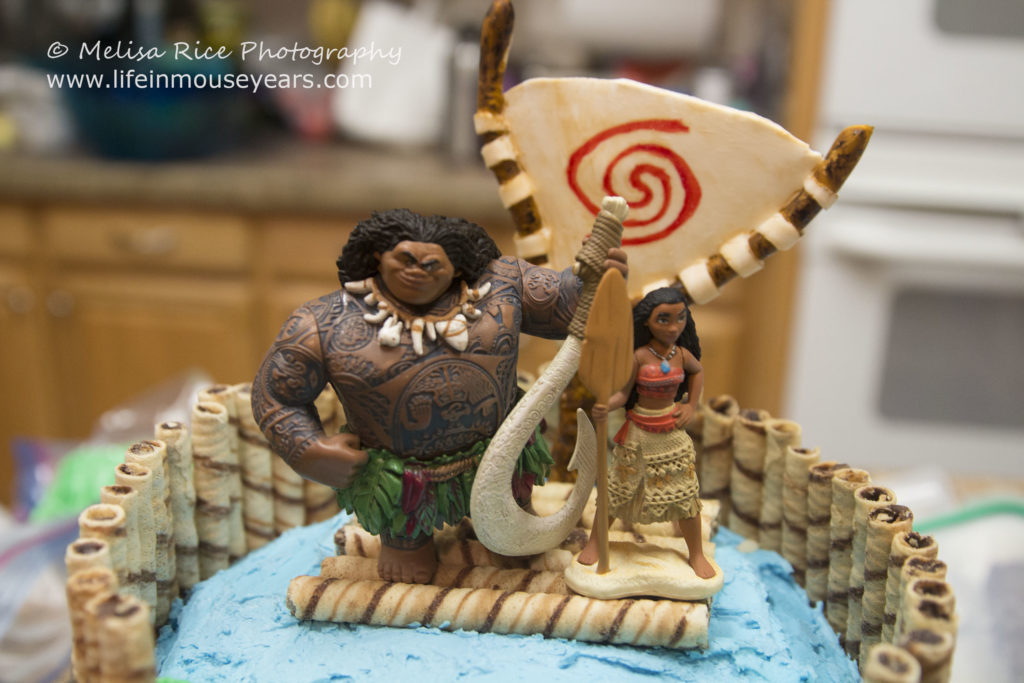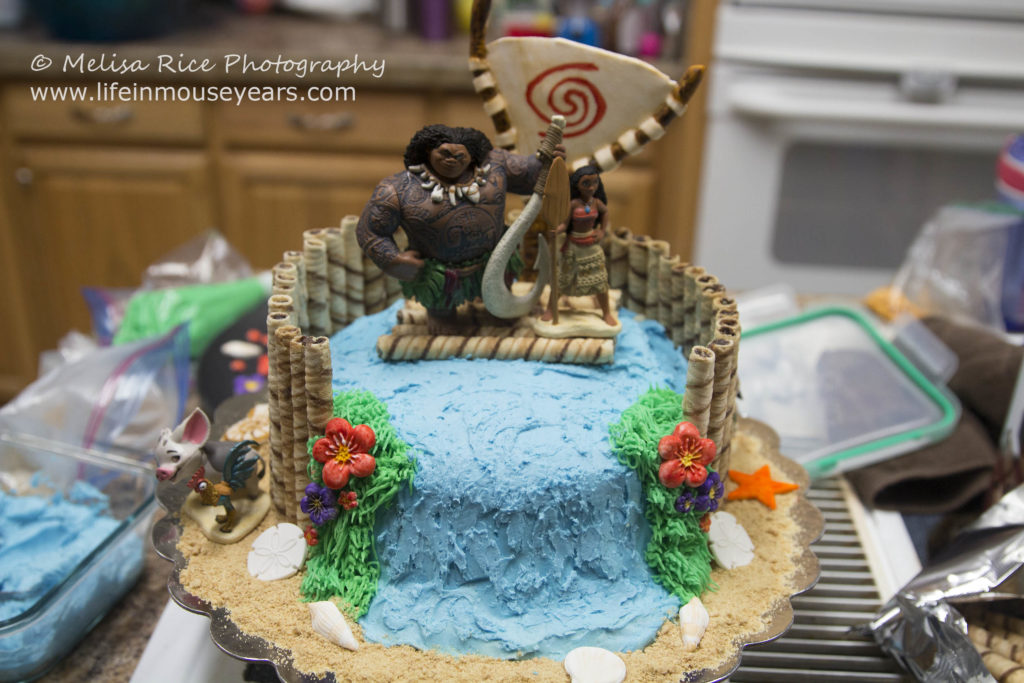 In Conclusion
Making Moana cake gum paste pieces is a bit time consuming, however, it is nice to make your own sugar art for your cake. It gives it a personal touch. Plus, it is fun to make them! I hope that you will give gum paste a try for your next cake adventure.
Questions or Comments?
If you have any questions or comments on today's post-Moana Cake Gum Paste Pieces, please feel free to leave them below.
What would you like to see here?
Is there anything you would like to read about here at Life in Mouse Years? Let me know in the comments below! I would love to help!
Don't forget to sign up!
If you would like to stay up to date on new posts that come available, please sign up to receive email updates!
Thanks for stopping by Life in Mouse Years!
---