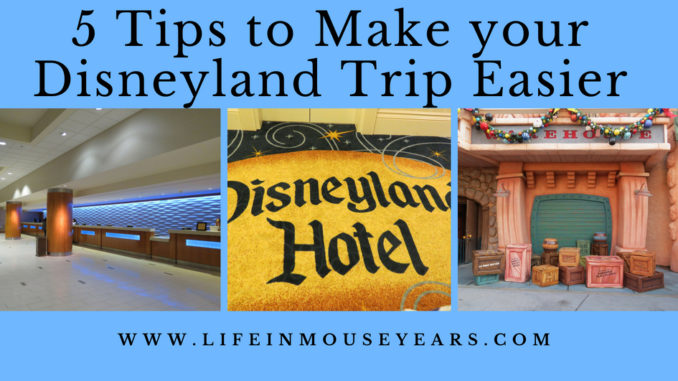 Disney is awesome! It is my favorite. I am sure that it is yours too or it soon will be. In doing research for some information my friend was curious about, (being that she has never been to Disneyland), I found out information that will help me out during my next trip later this year! In addition, to chatting with a Disney Cast Member that was in character and made me laugh! This is one of many reasons Disney is awesome and unique! Therefore, today's post is tips on how to make your Disneyland trip easier.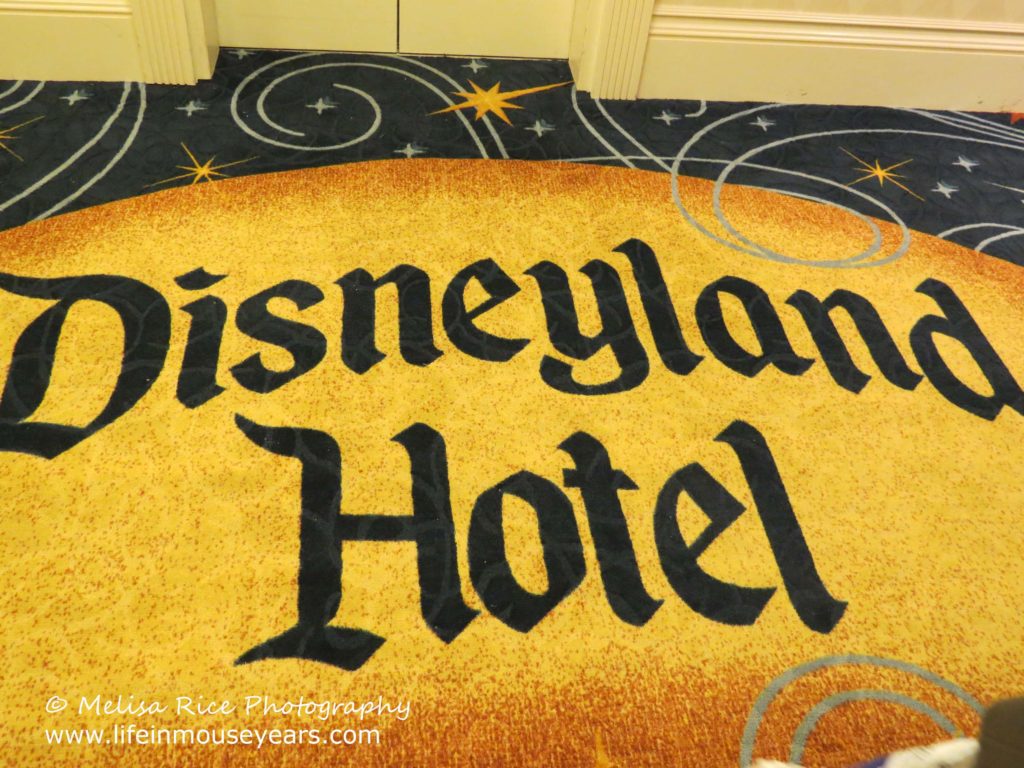 Tips to Make Your Disneyland Trip Easier
There are so many tips that can be given for a Disneyland trip. Hopefully, today's tips to make your Disneyland trip easier will help you out when planning, packing and enjoying your next Disneyland trip!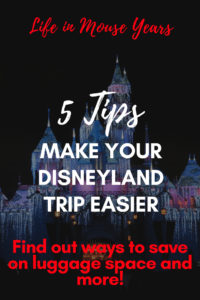 First, mail items to your hotel instead of putting them in your luggage.
First of all, did you know you can have a package delivered to your hotel prior to your arrival? If you are staying at one of the three Disneyland Resort hotels, they can accept packages for you. Therefore, you can mail items ahead of time and have them at the hotel waiting for you. For example, diapers, bottles, snacks, personal items, etc. This would save on space and weight in your luggage. This is especially nice if you are flying in.
All you need to do is add your name and arrival date to the address section. Also, make sure you have the hotel address on there as well. Next, be sure to allow enough time for the package to be sorted at the Post Office.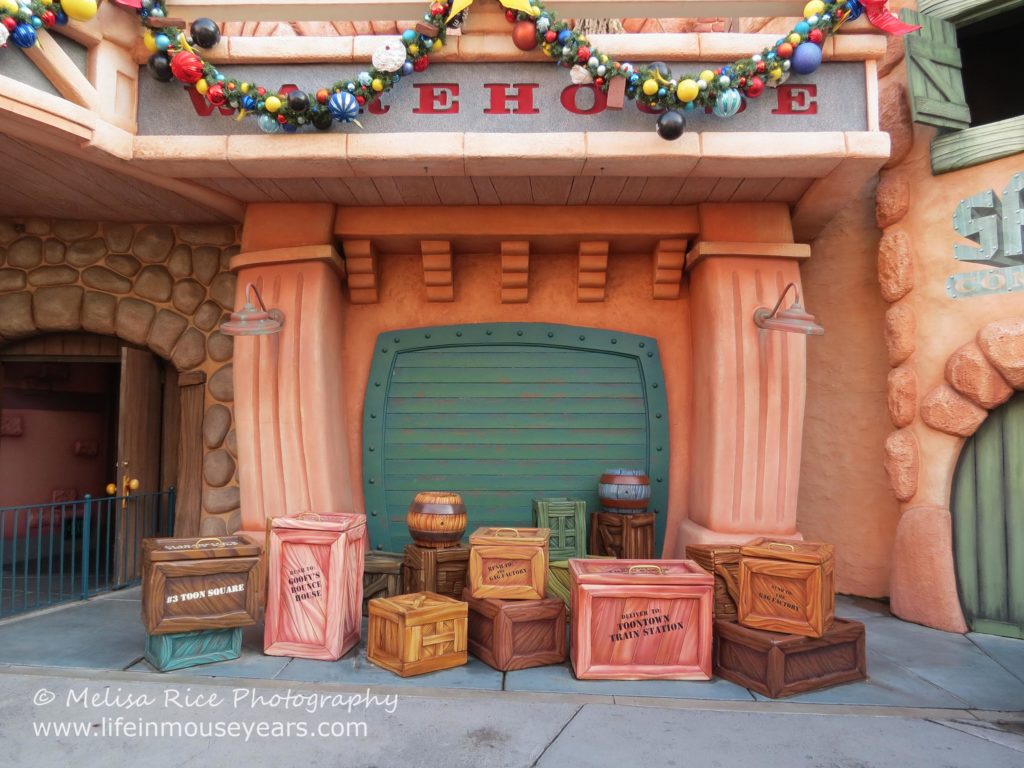 Therefore this first tip is a great way to make your Disneyland trip easier.
---
---
Second, mail bulky souvenirs home.
Another tip is that you can have items shipped back home! When you are purchasing your souvenirs, let the Cast Member know that you are wanting to have the items shipped home. They will handle it for you for a small fee.
Therefore this is a great way to make your Disneyland trip easier! With the Disneyland Resort having so many souvenir options, things can add up during your stay! However, with this tip, there is no need to worry about how to get it all back home.
If you are not wanting to have Disney prep and send your package, you can send items home through Bell Services at one of the Disneyland Resort hotels. You will need to have the package all ready to go with a prepaid label to leave it at the Bell Service Desk. Therefore, it might be easier to visit the nearest Post Office which is on Ball Rd. Just a little northeast from the Disneyland Resort.
Third, have groceries delivered to your hotel.
Next, if you are staying at one of the Disneyland Resort hotels, you can have groceries delivered to the hotel. Vons or Amazon Fresh can be left at the Bell Services Desk. They can keep the refrigerator items cold until you are able to pick it up. The rooms at Disneyland Resort hotels have small refrigerators. Just keep in mind that there is no freezer.
Some items that may be good to get are bagels and cream cheese, breakfast bars, snack bars, yogurt, nuts, fresh fruit, and water bottles.
Also, oatmeal packets are a great way to save on breakfast. Just heat up the water in the coffee maker and pour it over your oatmeal.
Fourth, you can mail letters and postcards at all three hotels.
Another tip to make your Disneyland trip easier is to mail letters from the hotels. Near the Front Desk of each of the three Disneyland hotels is a mailbox that you can put postage-paid letters and postcards in.
Forgot to drop your letter off in the lobby of the hotel? Don't worry, you can drop in one of the many mailboxes inside of Disneyland or California Adventure. While the postage stamp no longer says Disneyland, it is still mailed from inside Disneyland and it will say Anaheim, California on it. For me, just knowing it was mailed off from inside the park is cool enough for me.
---
---
Fifth, have a problem or need assistance? Go to the Guest Services Desk.
The next tip to make your Disneyland trip easier is to go to the Guest Services Desk in the lobby of one of the three Disneyland Resort hotels. They can help you with a myriad of things. For example, one time they gave me a card with directions on how to get to Universal Studios Hollywood and back to the Disneyland Hotel. It was so helpful! Another example is during our last trip to Disneyland my brother ended up sick and was coughing etc. We got back to the hotel after the sundries shop had closed. The Cast Member at the Guest Services Desk was able to go into the shop and get cough syrup for us and charged it to our room. It was so nice to not have to try and drive to a store in the middle of the night.
Some of the things Guest Services can help you with are:
Lost and found

Directions

Dining reservations

Lost Children

Maps and park information

Transportation information and booking

Medical supplies (for example ECV's, wheelchairs)

Printing boarding passes

Special amenities (such as flowers and gift deliveries)

Southern Californa tours, dining, shopping information
Forgot to pack a necessity?
If you are staying at a Disneyland Resort Hotel and you forgot a necessity, for example, a toothbrush, there is a sundries shop in the hotels. However, if you do not want to pay the prices or have things delivered, there is another way to get some of the necessities you need. You can leave the hotel and go to a convenience store or grocery store.
Closest convenience stores:
7-Eleven 

611 W Katella Ave,

 

Anaheim, CA 92802

The Cove on Harbor Market & Cafe 

1540 S Harbor Blvd, 

Anaheim, CA 92802
Closest drugstores:
CVS 

1803 S Harbor Blvd, 

Anaheim, CA 92802

Walgreens 

1802 S Harbor Blvd, 

Anaheim, CA 92802

Walmart 

1120 S Anaheim Blvd, 

Anaheim, CA 92805
Closest grocery store:
Food 4 Less 

1616 Katella Ave, 

Anaheim, CA 92802
---
---
Bonus Tip
Before your trip check out the Disneyland Resort website. (Here) You can find out all sorts of information on Disneyland, California Adventure, Downtown Disney, the Resort Hotels and amenities and much more. If you can't find what you are looking for, a chat box will pop up and ask if you would like to chat with a Cast Member. I highly recommend this. You can get a lot of questions answered this way. In addition, sometimes the Cast Members will be in character.
For example, today I chatted with a Cast Member, I mean an "Imperial Representative". He was a Stormtrooper! He even mentioned Lord Vader. It was great!
In Conclusion
I hope that you enjoyed this post-5 Tips to Make Your Disneyland Trip Easier. In addition, I also hope that these tips will help you out during your next trip to the Disneyland Resort.
For more information about the Disneyland Resort Hotels, you can find it here at Disneyland's official website.
Questions or Comments?
If you have any questions or comments on today's post-5 Tips to Make Your Disneyland Trip Easier, please feel free to leave them below.
What would you like to see here?
Is there anything you would like to read about here at Life in Mouse Years? Let me know in the comments below! I would love to help!
Don't forget to sign up!
If you would like to stay up to date on new posts that come available, please sign up to receive email updates!
Thanks for stopping by Life in Mouse Years!
---