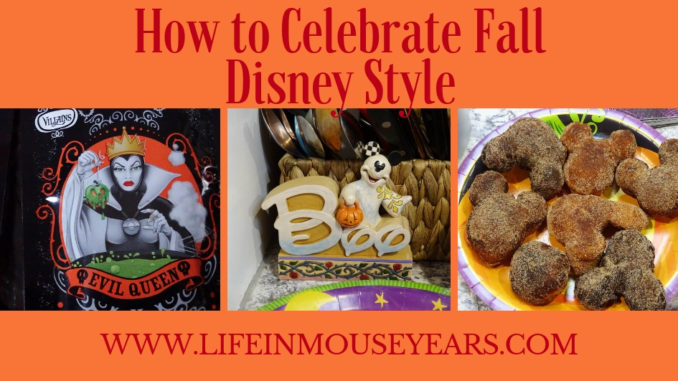 Have you ever wondered how to celebrate the season's when you can't go to the Disney Parks in person? Today I would like to share with you how my friend, her kids and I celebrate each year in today's post How to Celebrate Fall Disney Style.
How to Celebrate Fall Disney Style
My friend Diana and I are huge Disney fans. Whenever there is a party coming that is Disney themed we go all out. Disney style! She has dubbed our Disney party addiction "Imagineers Disease." Hee Hee.
As a result of our illness, we have now started to celebrate the seasons along with the Disneyland Resort. This way, we can bring some of the Disneyland magic home and enjoy "our" version of the Disneyland fun!
Something that I share with my party and cake posts is that even if you can't buy the actual items/decorations, you can always add Disney touches to regular items and make it Disney.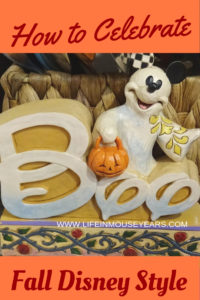 Decorations
First of all, decorations are a great way to add to your themed celebration. For our celebrate Fall Disney style party this year, my friend had found some items that reminded us of the Haunted Mansion.
For example, there was a wall decoration that was a spider on a web. It was purple and black. The colors of the Haunted Mansion.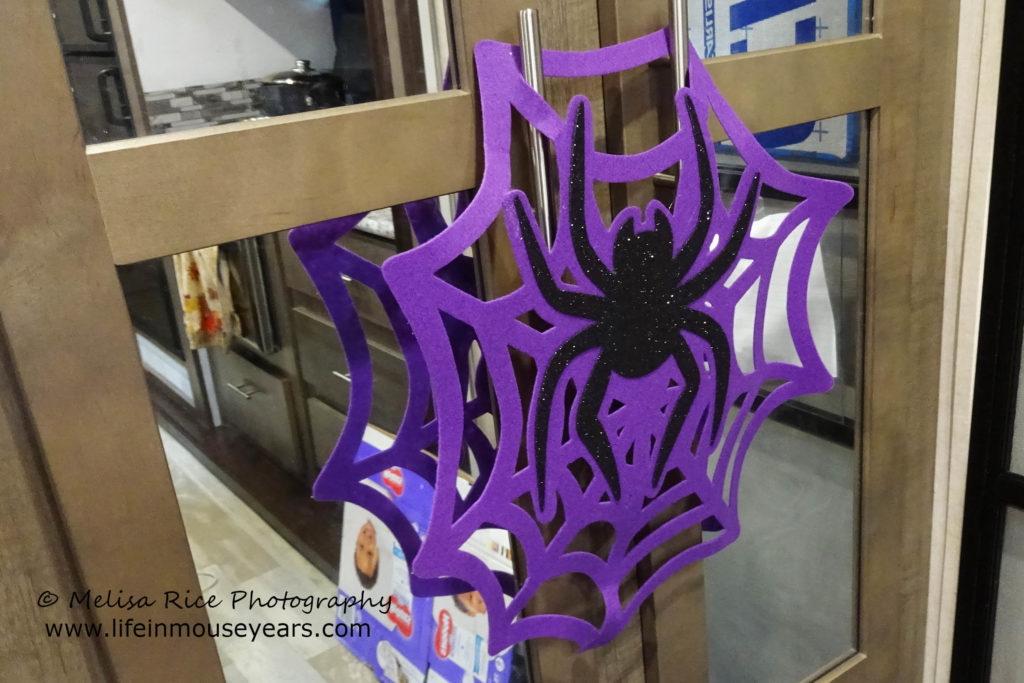 She had also found napkins that matched the wall decoration. Therefore, even if you can't find Disney specific items, there are items out there that can make it feel like Disney.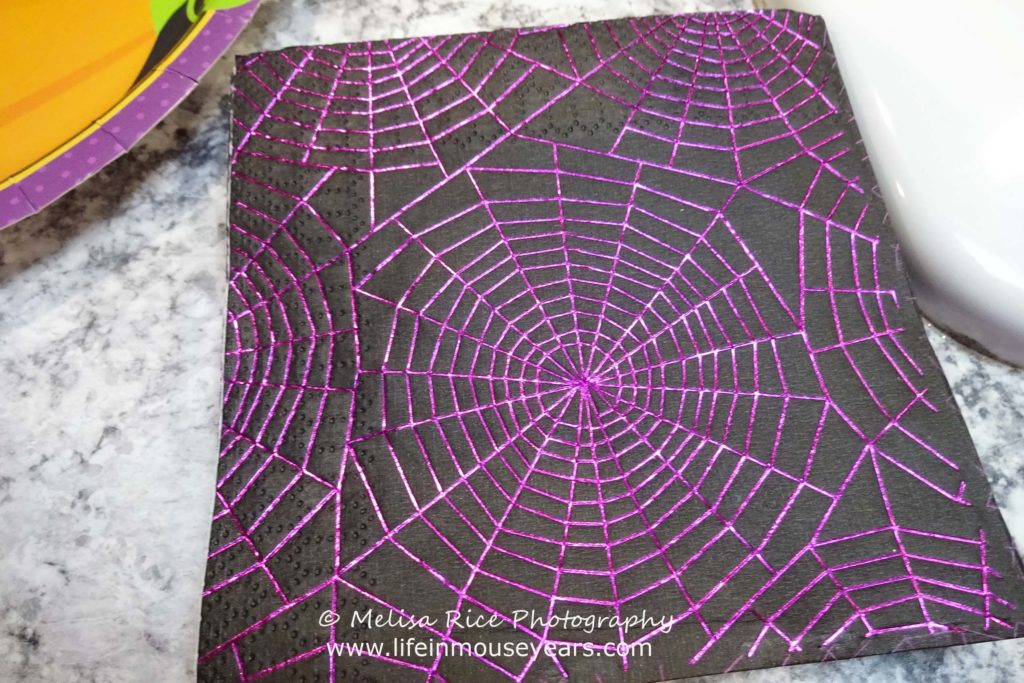 Another example of the decorations on how to celebrate Fall Disney style is this wreath that my friend made.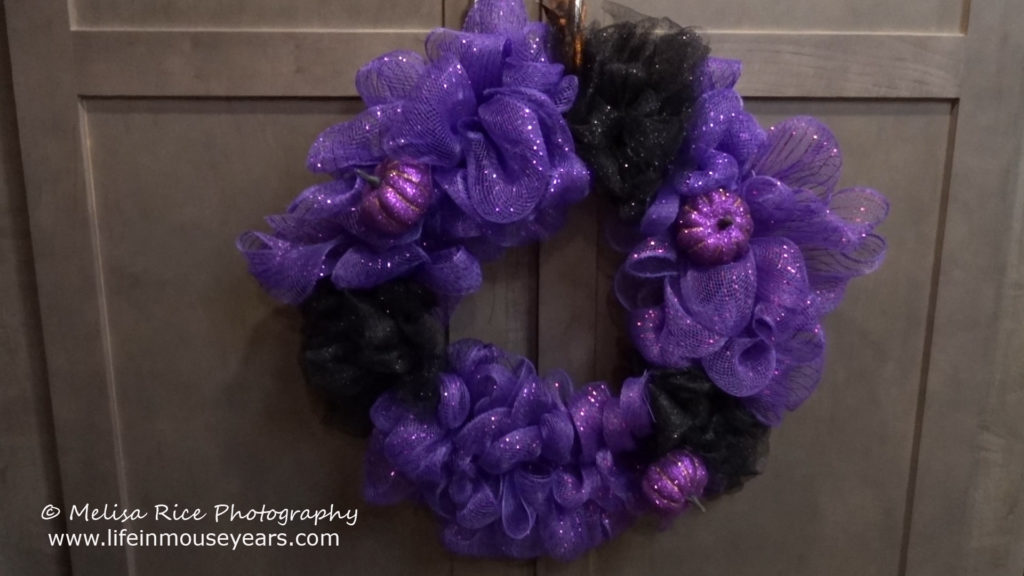 How cool is that?
If I remember correctly, she found all of the items to make this Haunted Mansion inspired wreath from the Dollar Tree. So not only does it remind us of the Haunted Mansion in Disneyland, but it was done on a budget! Saving money is always a plus, am I right?
Next, if you have or manage to find Disney specific items, display them!
A few years ago, I found this Jim Shore Boo Mickey while I was on vacation in Oregon. I brought it back for my friend. It is so cute and fits the theme for our celebrate Fall Disney style party.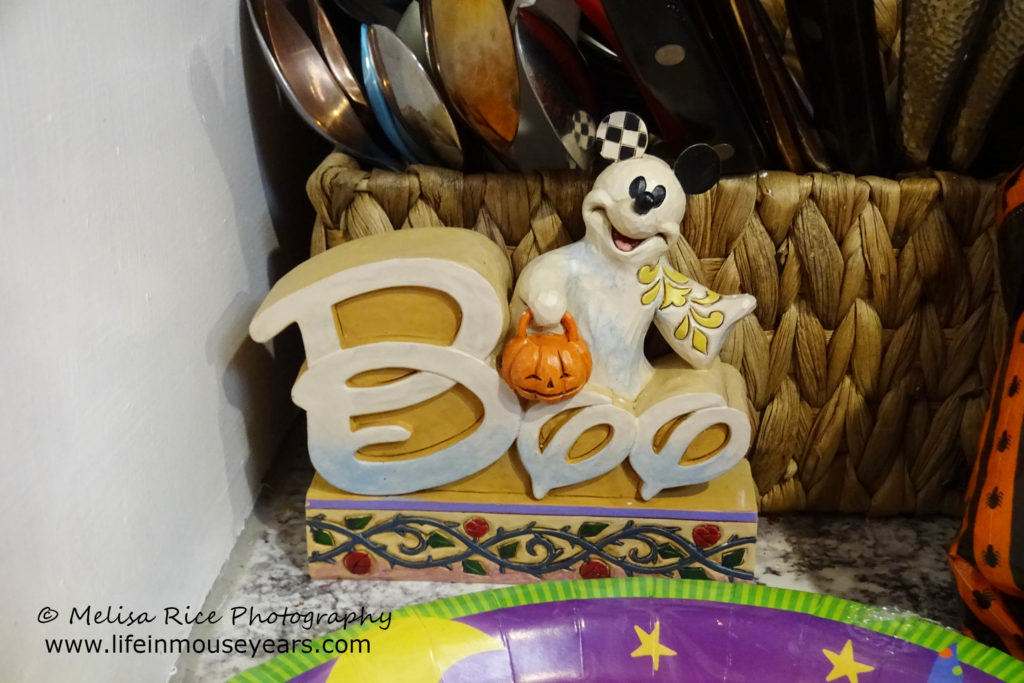 There are lots of fun ways to decorate. Have fun with it!
Movies
Second, on the list for how to celebrate Fall Disney style is movies. This year we had to be careful what we watched as to my friends 2½ year old is in the stage of getting really scared over some scenes. Even over some of the cartoons! Therefore, we started out with Mickey Mouse Clubhouse.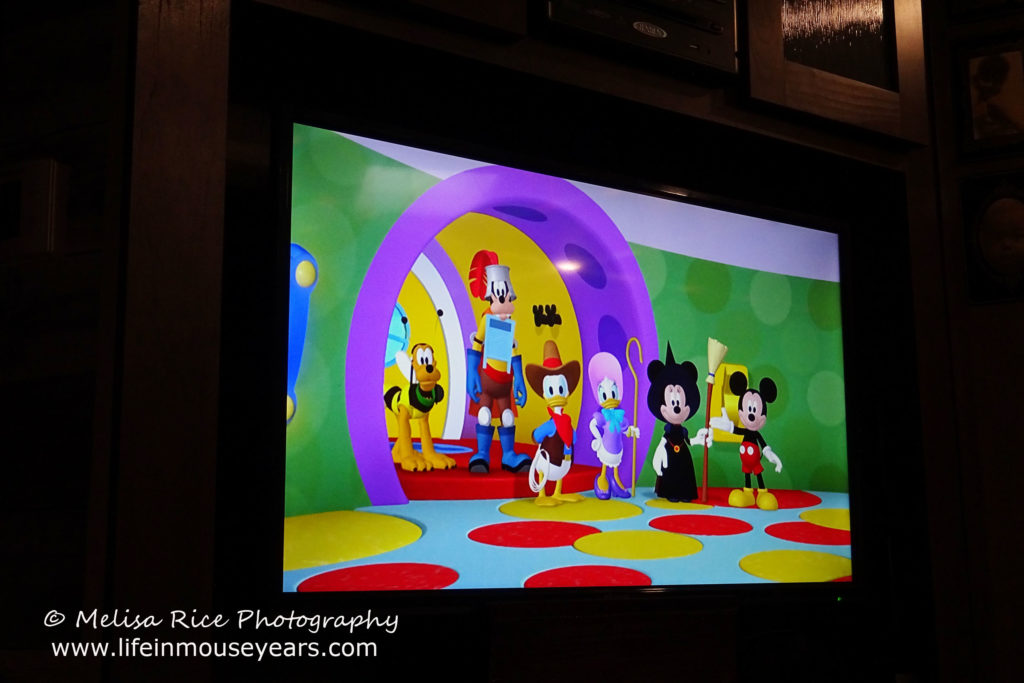 And then we ended with our annual tradition of Toy Story of Terror!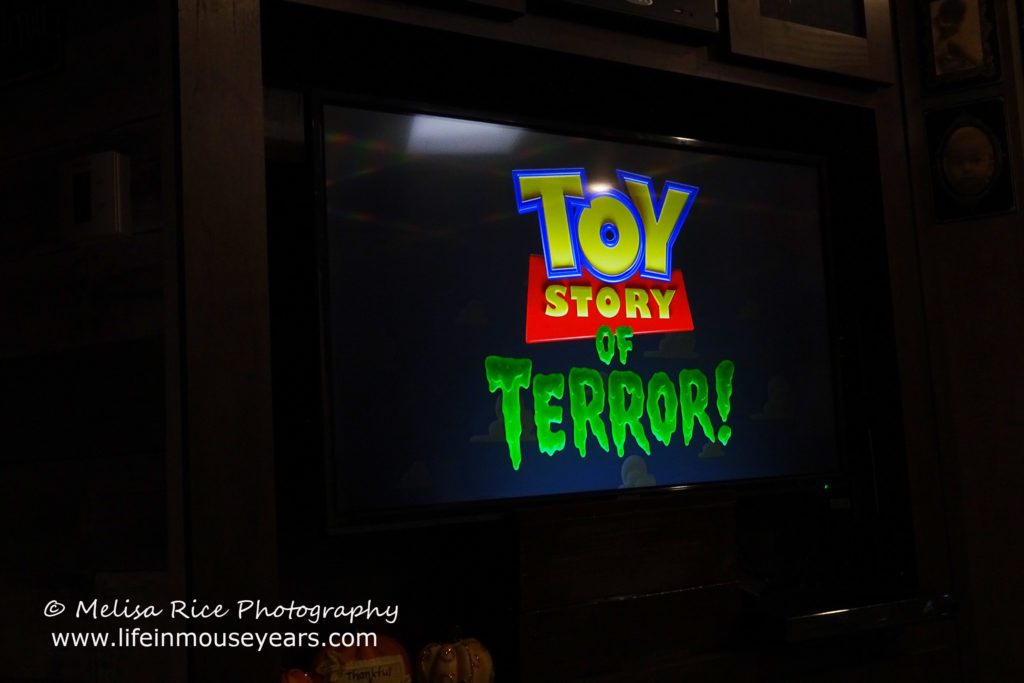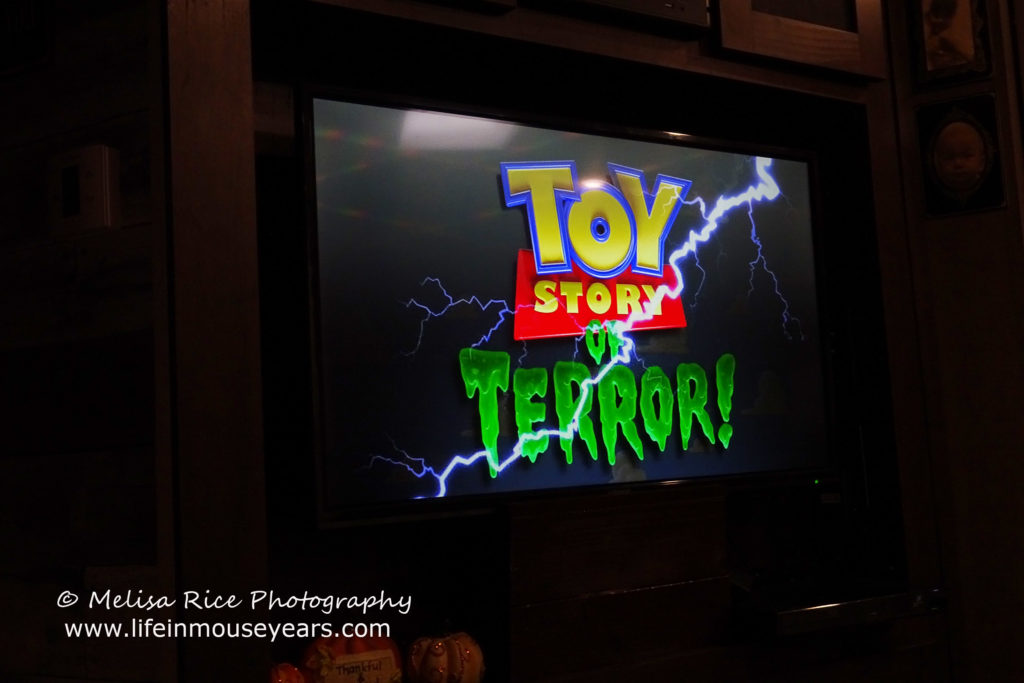 My friend's son was not happy we were watching that one. He hid in the bedroom for part of it. (Even though he had seen it a few times already…) However,  after hearing us laughing and trying to make light of some of the scenes. He came out and joined us.
There are a lot of different Disney cartoons and movies you could watch during your celebrate Fall Disney Style Party.
Depending on the age of who is involved, here are some examples:
Monster's Inc. (G) 2001

Toy Story of Terror (NR) 2013

Escape to Witch Mountain (G) 1975

The Adventures of Ichabod and Mr. Toad (G) 1949

Pooh's Heffalump Halloween Movie (G) 2005

Tower of Terror (NR) 1997 (Find it Here.)

Halloweentown (NR) 1998

Hocus Pocus (PG) 1993

Haunted Mansion (PG) 2003

The Watcher in the Woods (PG) 1980

Nightmare Before Christmas (PG) 1993
Foods
Next, on how to celebrate Fall Disney style, is the food. Oh man, this is where you can get lost and go crazy Disney themed! As a result of not being able to be in the parks and sample all the delicious foods and desserts that are offered, my friend and I find out what foods are offered and make our own version of it.
Ok, are you ready for this? Here we go!
Lunch
First of all, we started off with lunch. My friend took a can of biscuits, popped it open and made them in the shape of Mickey Mouse.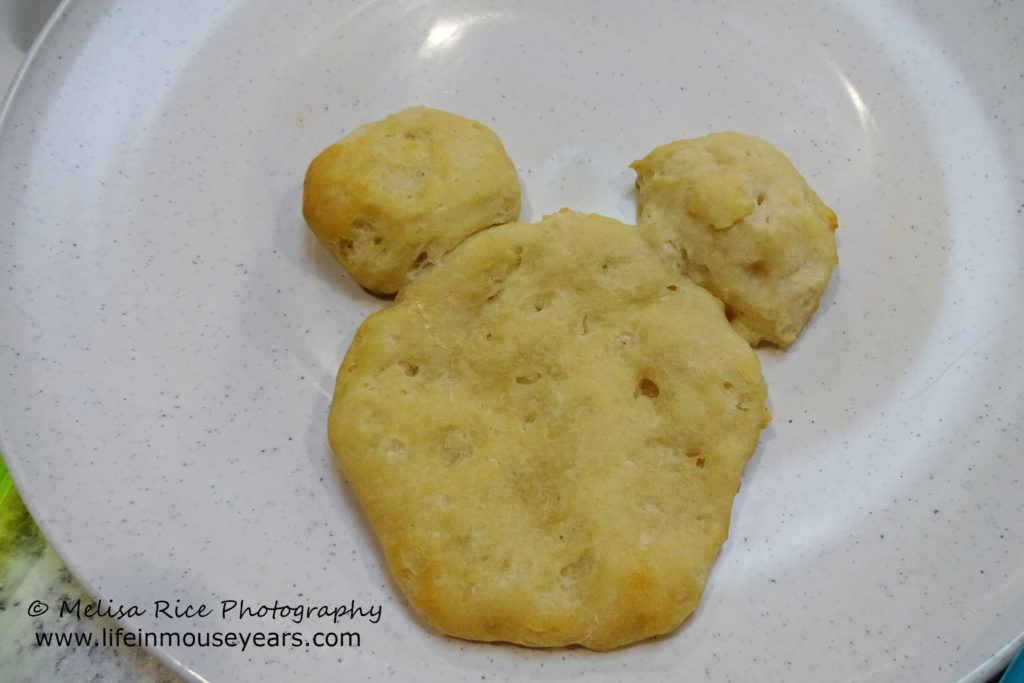 Next, she made her version of the spicy meatball mac and cheese that was being sold at the Cozy Cone in Cars Land at California Adventure. Therefore, by using Annie's mac and cheese, with Simply Organic Chicken Meatballs, French's Fried Onions and Golden Girls Sophia habanero sauce on top, we had our very own tasty version.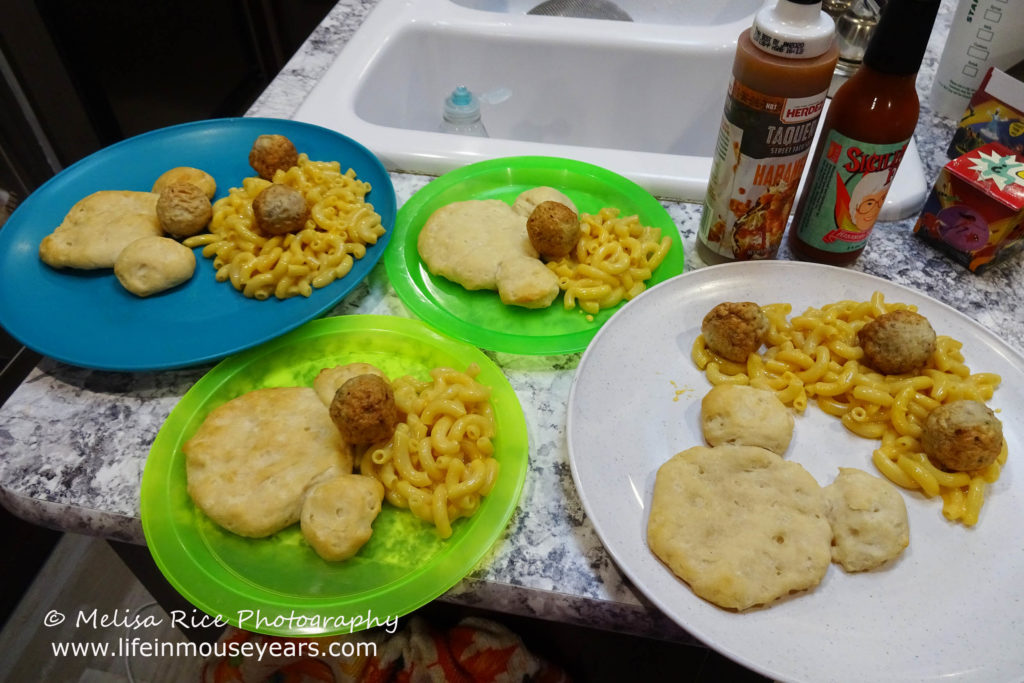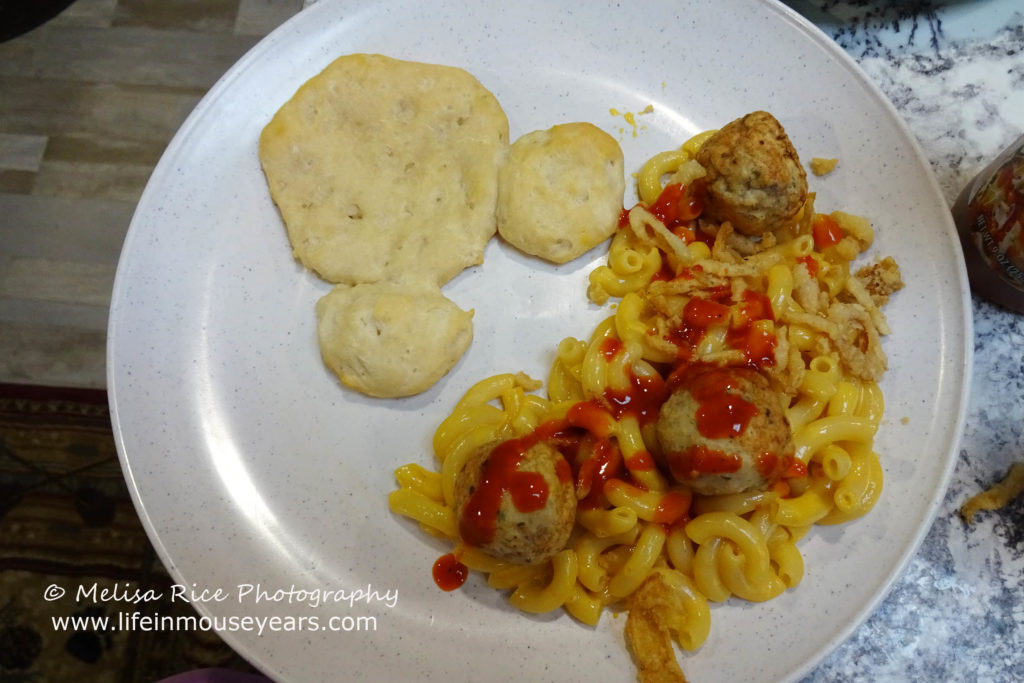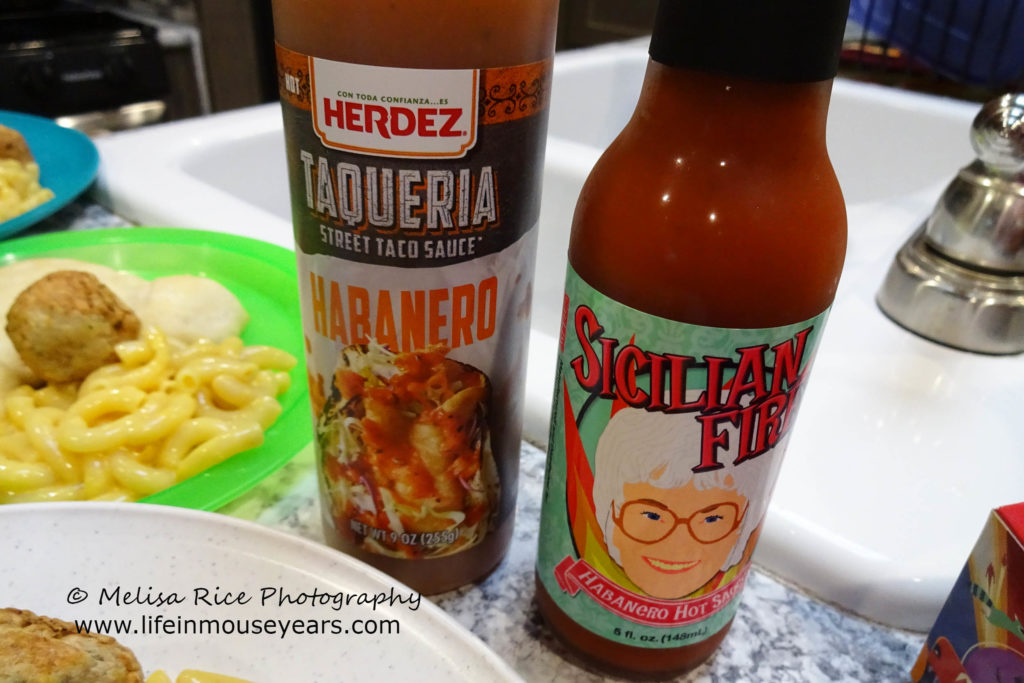 Dessert
Next, we had churros. Instead of the normal stick shape, my friend made Mickey Mouse shapes! Using this recipe, she fried up the Mickey-shaped dough and then dipped them in ¾ cup sugar and a few Tablespoons of cinnamon.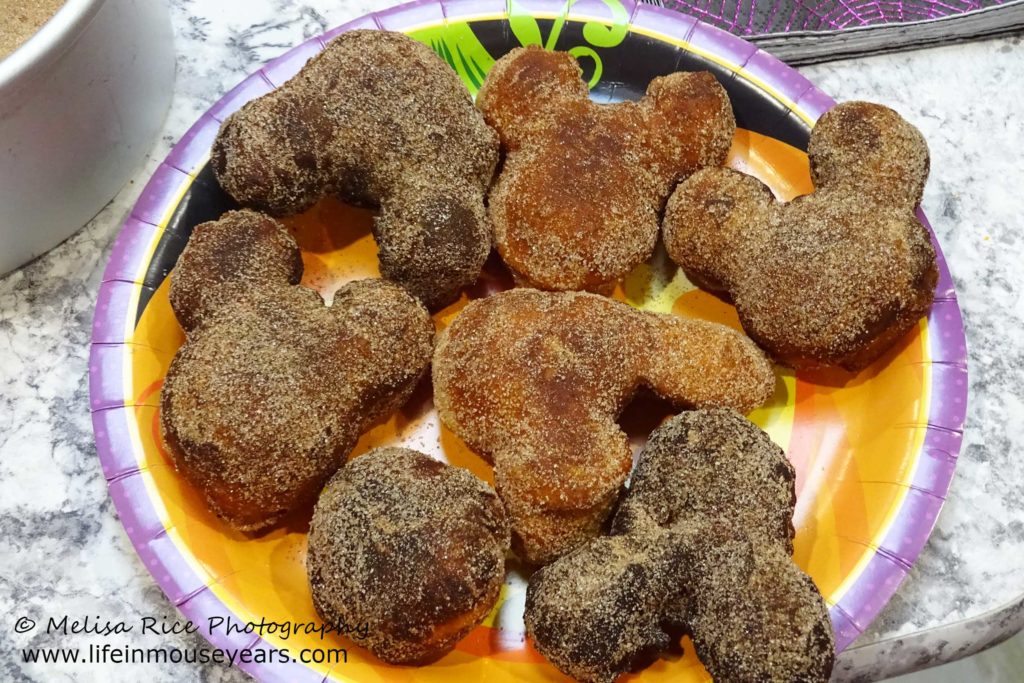 In addition to the churros, we had some vanilla ice cream, Reese's whipped cream, and some sprinkles on top.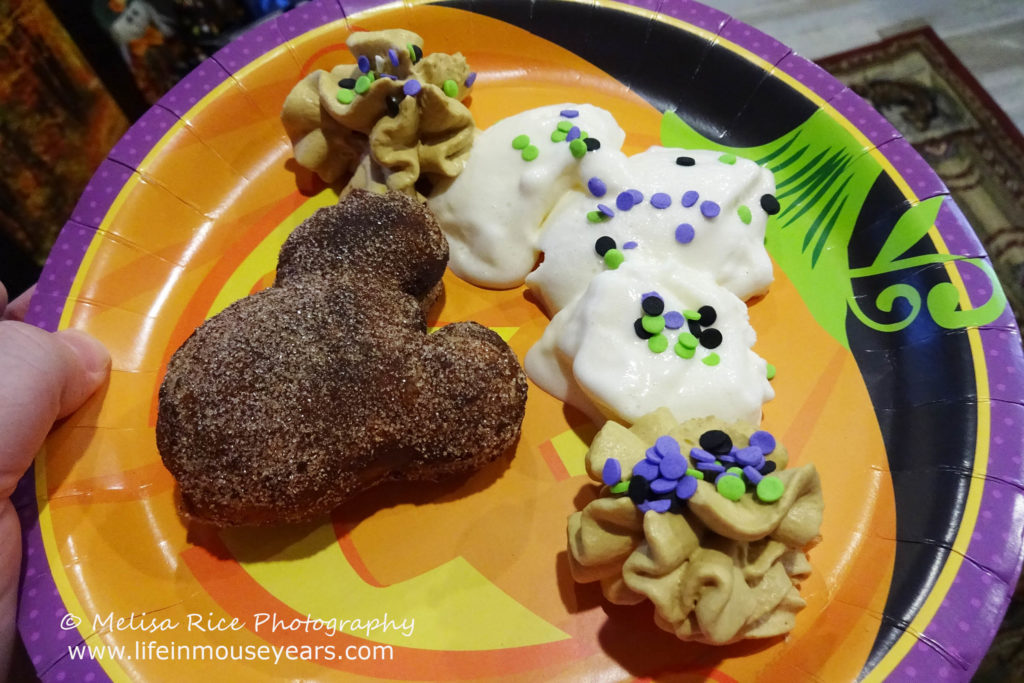 I am still drooling over these…
Dinner
Next up on how to celebrate Fall Disney style, was dinner. For this meal, we did a version of the late-night menu at the Galactic Grill in Tomorrowland in Disneyland. At 9 pm the menu changes and one of the meals you can get is boneless buffalo chicken in a waffle cup. Therefore, for our version of it this year, my friend made Korean spicy buffalo wings and waffles.
The waffle batter was Aunt Jemima Original pancake mix and it was baked in a waffle shaped silicon mold that we found at Daiso.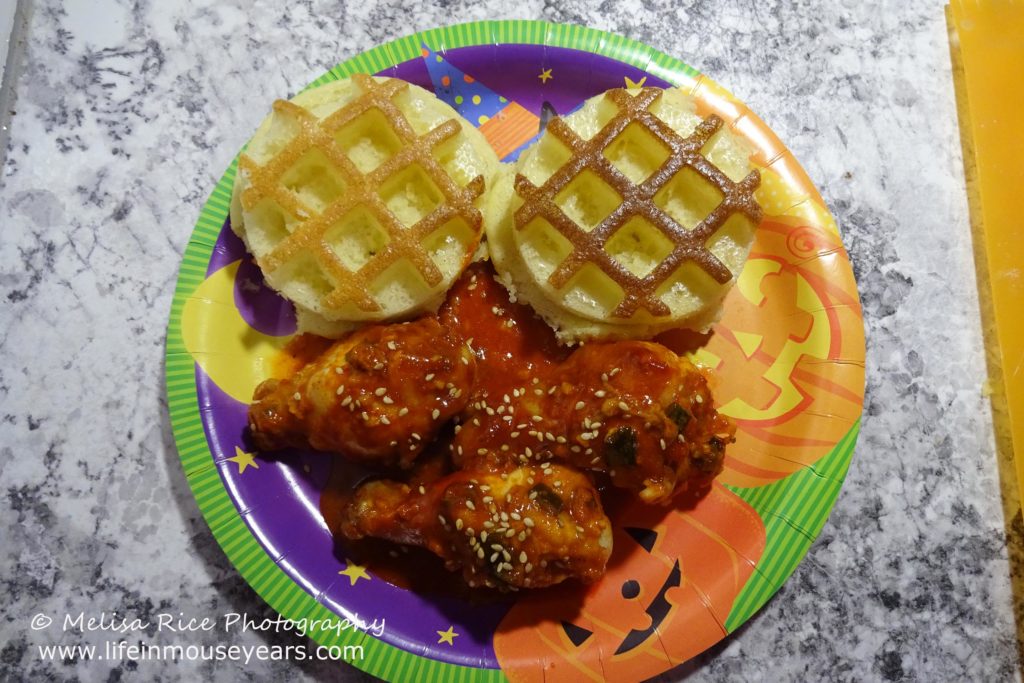 Dinner was so yummy!
Dessert
Another dessert we did for our celebrate Fall Disney style party, was Beignets! Believe it or not, I have never had a Disneyland Beignet! This is something I will be fixing on my next trip.
My friend made the dough using this recipe. Next, she fried it in Mickey shapes and we dusted them with powdered sugar. (Next time we will put them in a paper bag and shake the sugar on them as they do at Disneyland so they get fully coated.) However, they were still very good and very filling.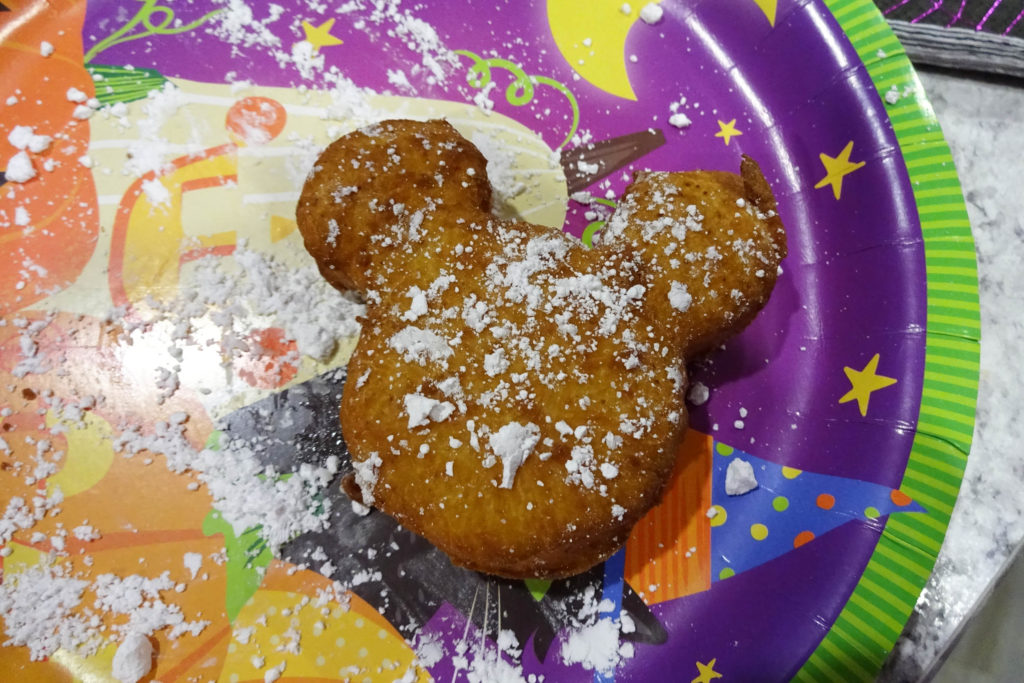 Treats
Finally, for this list of how to celebrate Fall Disney style is treats. I know, as if we didn't have enough treats already???
Nope.
My friend found some colorful popcorn at the store and got it for us. While we weren't overly impressed at the flavor of the brand, the packaging and look of the popcorn made us think of Main Street, U.S.A.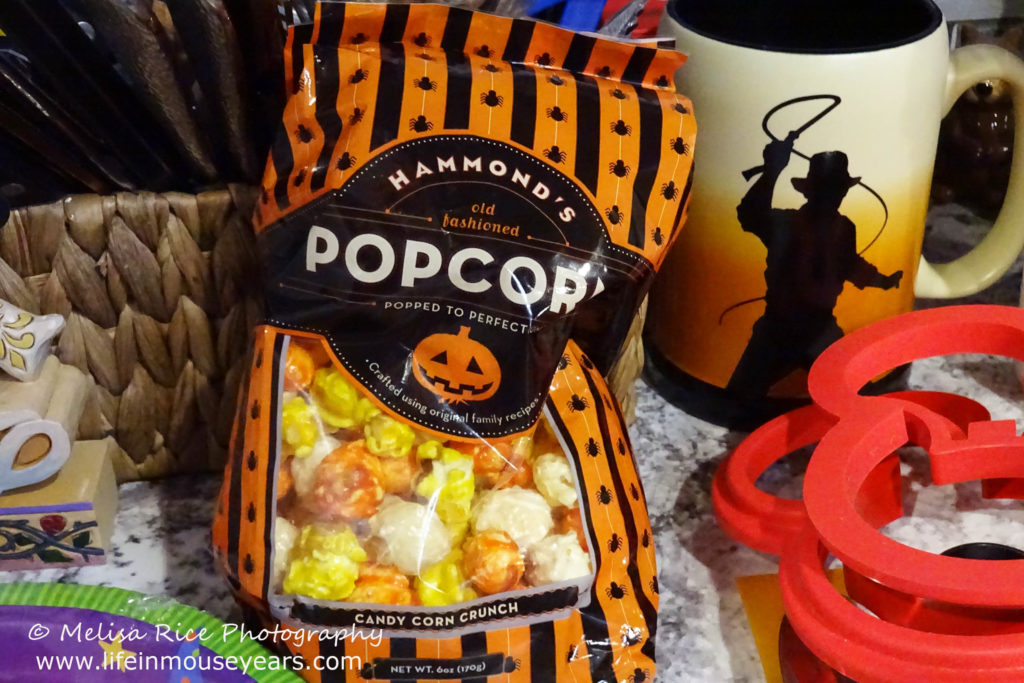 Next, while I was in Sunriver Oregon, I found some Disney candy in the little candy shop there. I just couldn't pass up the opportunity to get them and share them during our celebrate Fall Disney style party.
It was Disney Villians Jelly Belly packets. I don't know how many different Villians are usually offered, however, I was able to find two different ones. The Evil Queen from Snow White and Ursula from The Little Mermaid.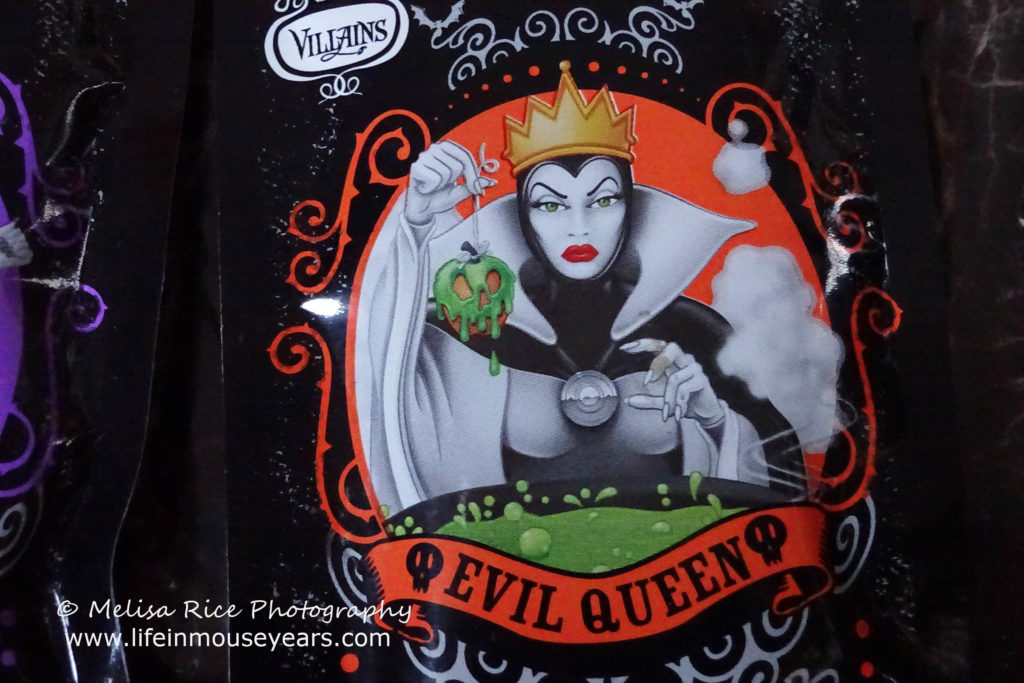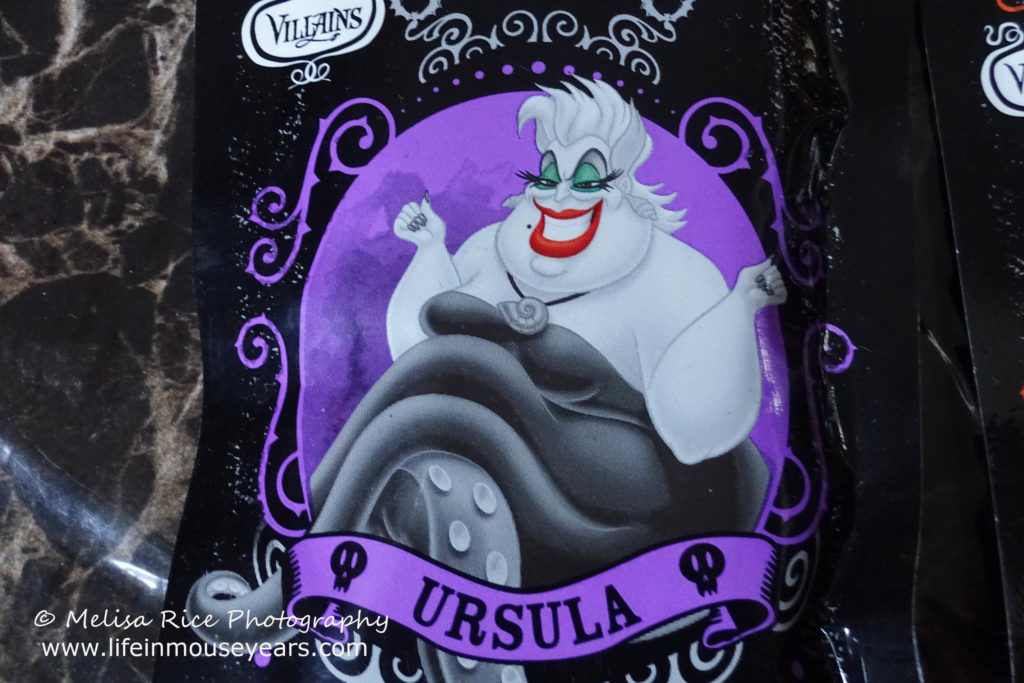 I recently found out there are four different characters. In addition to the Evil Queen and Ursula, there is Cruella Deville and Maleficent. Check out the links below if you are interested in trying them out.
At the dollar section at Target, I found these cute treat bags. Candied apples always make me think of Disneyland.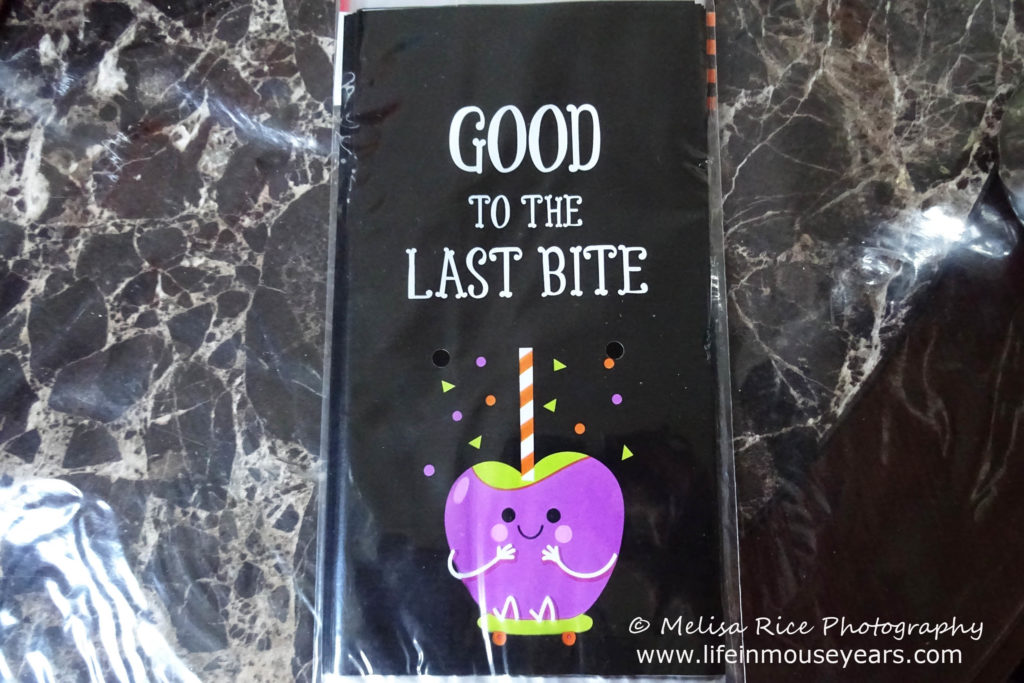 Watch the Video
I put together a video sharing how we celebrated Fall Disney style. It includes fun, comedy, laughter and bloopers at the end. If you are interested, check it out below.
In Conclusion
I hope that today's post helps you to know how you too can celebrate Fall Disney style or anything really, and turn it into a fun and magical Disney time. Just because you can't be in the Disney Parks, doesn't mean that you can't bring it home with you!
Thanks for stopping by Life in Mouse Years!