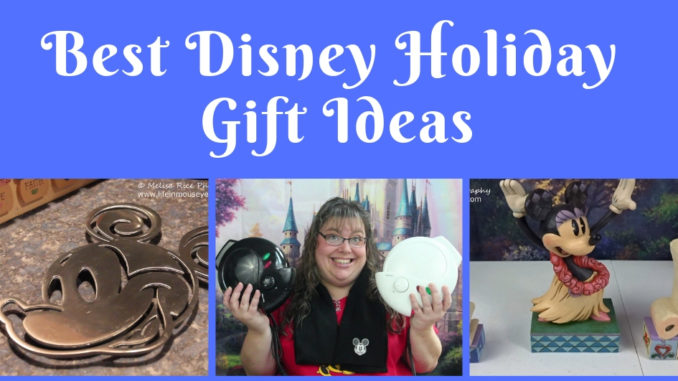 Are you looking for Holiday gift ideas that are Disney? Then you are in the right place! Today I am going to share with you the best Disney items that would make great gifts for the holidays in today's post-Best Disney Holiday Gift Ideas.
Best Disney Holiday Gift Ideas
Hi, Melisa from Life in Mouse Years here. I am a huge Disney fan. I love Disney. Therefore this is the place to find all things, Disney! From Disney themed cakes and crafts to shopping trips, blind bag opening and Disneyland tips. So if you are new here don't forget to subscribe so that you can get notified when I have new content.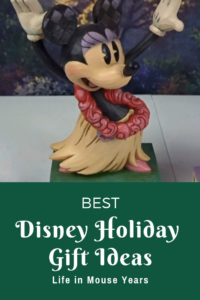 Ok, so today I am going to share some Disney items that would make great holiday gifts for that special Disney fan in your life! I will link as many items as I can throughout the post to help make it easier for you to get started on your Disney shopping!
First, Kitchen Items
First, is kitchen items! There are so many fun kitchen items out there that are Disney. For example, I have this Mickey Mouse trivet from the Disney Parks.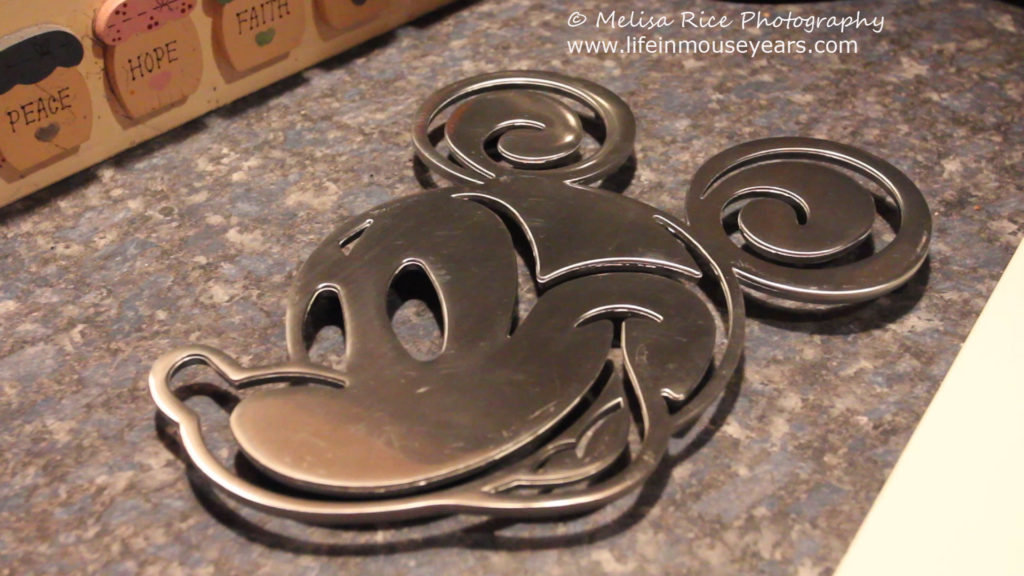 However, you can find it on Amazon! Mickey can be a fun addition to your kitchen. Not only for decoration but to keep the hot pots off of your counters.
Check out some items for your kitchen here at ShopDisney.

Waffle Makers
Another example is the Tasty Baker Electric  Waffle Makers. There is a Mickey Mouse 5 in 1 waffle maker. In addition to Mickey Mouse, there is Minnie Mouse, Donald Duck, Daisy Duck, Goofy, and Pluto.
Next, there is a Disney princess theme that is a 5 in 1 waffle maker. It has Aurora's head, a rose, crown, dress,  and even the castle as one of the shapes.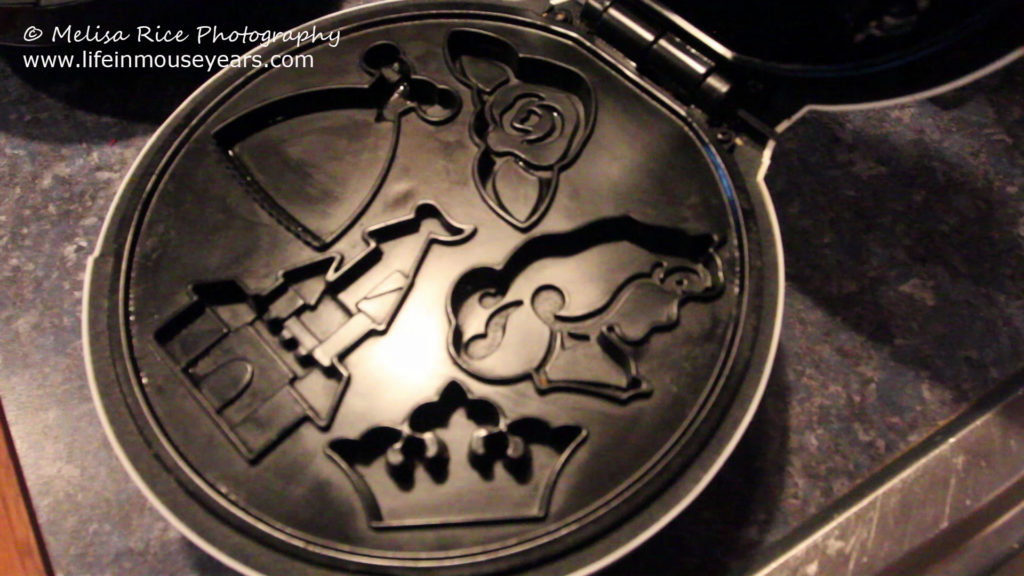 You might be thinking it is something just for kids, however, it is not just for kids! While if you have kids this could be a good way to entice them to eat… It is also fun for adults as well.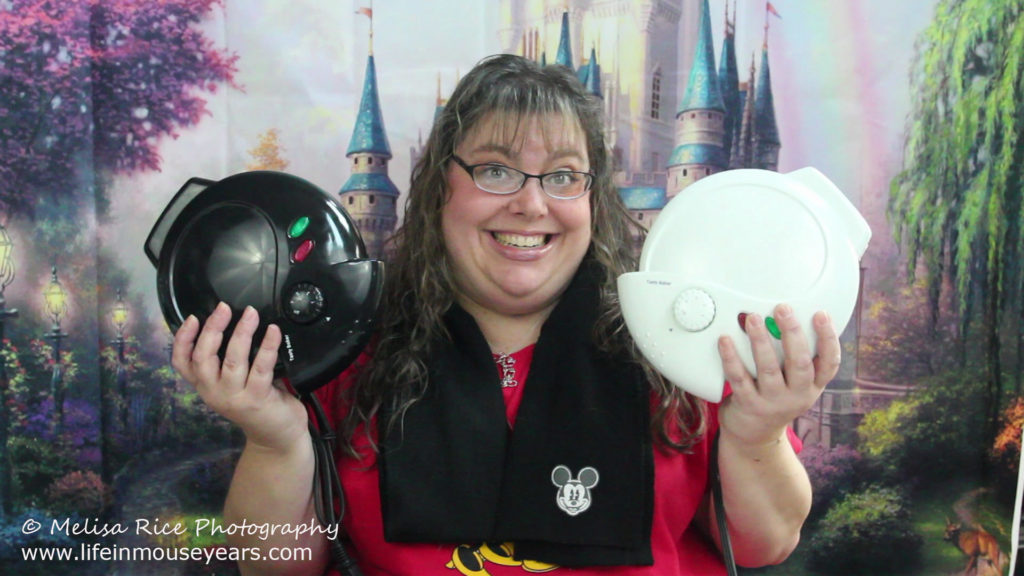 No judging. I won't judge you. After all, I own both of these. Right? hee hee
More Examples
Some other examples of Disney kitchen items I found recently is a Mickey Mouse toaster, another Mickey waffle maker, a Pixar popcorn popper and even a Millennium Falcon waffle maker.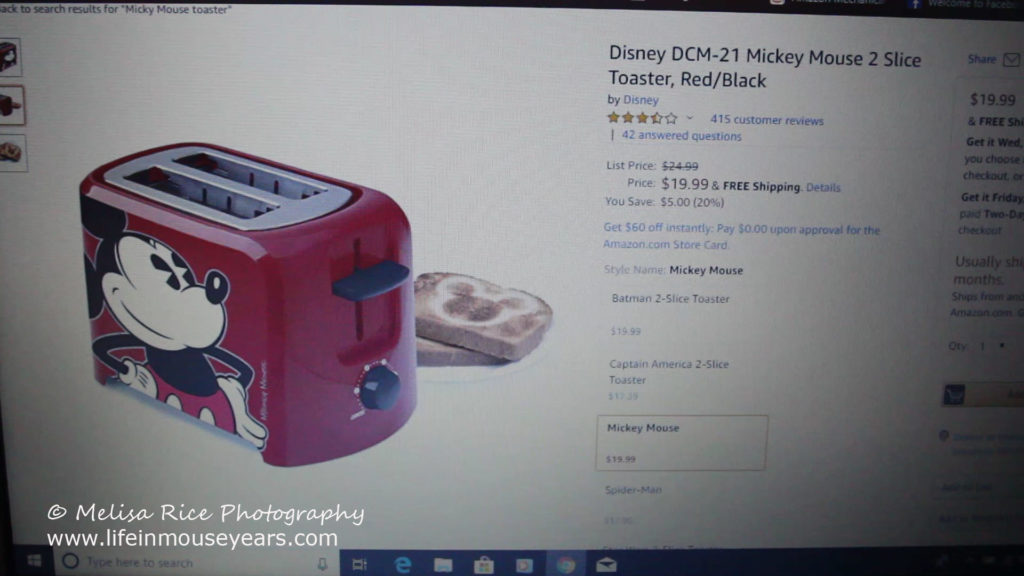 Churro Maker
Do you love churros? I love churros! Therefore, if you enjoy churros as much as I do,  guess what I found? A churro maker!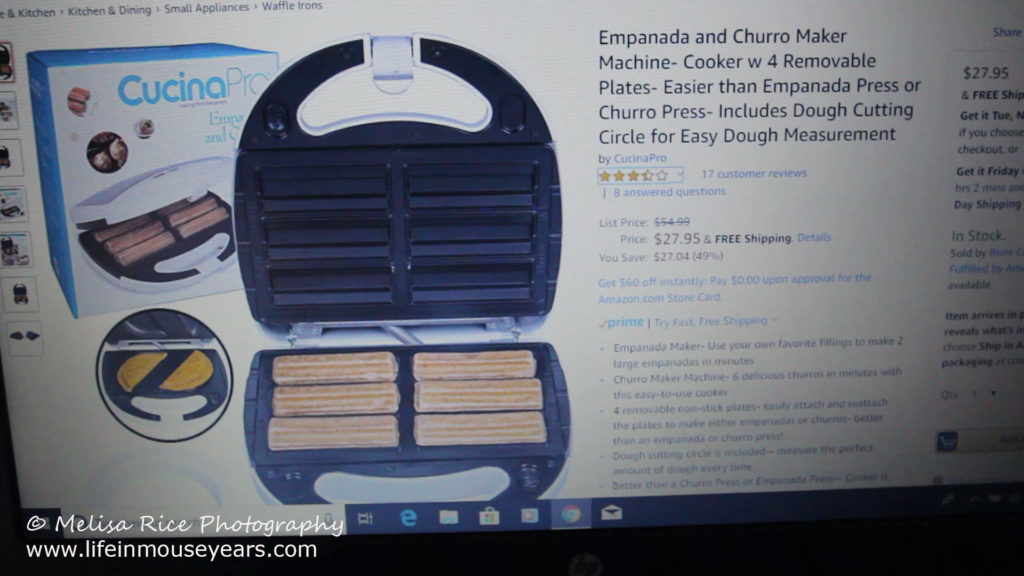 I did not need to discover this…
This kitchen item also makes empanadas, however, they had me at churro! What is also great is that the plates can be removed. Therefore, this makes it easier to clean when you are finished!
Tip: Add Disney Touch to Items
If that special Disney fan in your life already has kitchen machinery they are happy with, a great way to Disneyfy them is to add Disney decals.
Vinyl decals are a great way to add a Disney touch to most anything! From walls to computers, to phones and don't forget those kitchen items!
Second, Movies
Next, on the list of best Disney holiday gift ideas is Movies. Movies are a great gift idea. Especially Disney movies! However, Disney movies can play with your emotions. First, they can make you laugh. Next, they can make you cry. However, a lot of the Disney classic movies can teach lessons as well.
Some of my favorite classic movies are:
Snow White

Pinocchio

Peter Pan

Alice in Wonderland

Dumbo

Mary Poppins

Robin Hood
Just to name a few.
Third, Throws
Next up on the list of best Disney holiday gift ideas are throws. No, don't throw your Disney fan. They might get a little grumpy. What I mean are blankets. It is Wintertime, it gets chilly. Disney throws make a nice addition to the couch or chairs and they help keep you warm.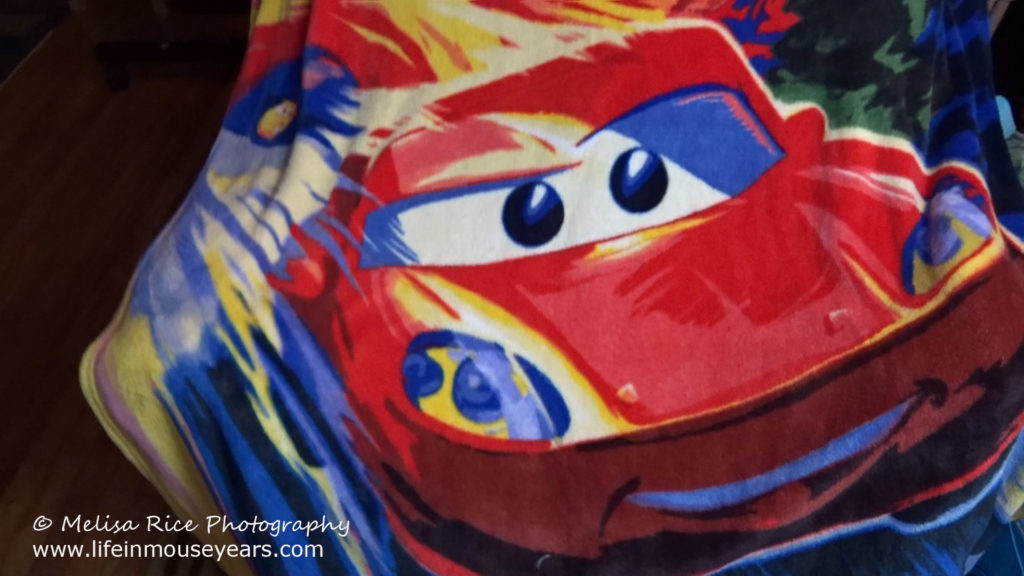 There are a lot of different options for blankets on Amazon. Different characters and designs.
Didn't find one that you like in the link above? Check out the link below for ShopDisney and see if you find one you like!
Fourth, Books
Another item on the list of best Disney holiday gift ideas is Books. Books are another great idea for the Holidays. If your Disney fan is into Disneyland or Disneyworld or maybe even Walt Disney. There are lots of different books out there that they would enjoy.
For example, Poster art of the Disney Parks is a very interesting book. This book talks about the Poster's that have lined the tunnels as you enter Disneyland since 1956. How the posters came to be, how they are made and there are replicas of the posters all throughout the book.
Next, is Eat Like Walt. This book talks about the food that was offered to the Disney workers before Disneyland opened, in addition to the foods that have been available at Disneyland and Walt Disney's favorites as well. There are rare photos of Walt Disney that have never been published before, as well as recipes. I have enjoyed this book tremendously. Therefore, I hope that the Disney fan in your life will enjoy this book as well.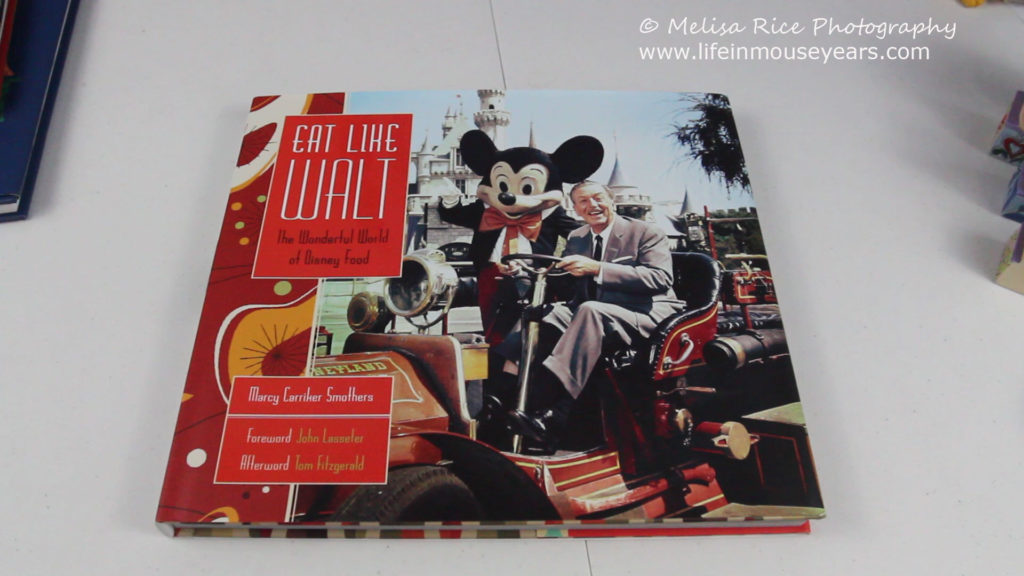 Another example is The Disneyland Hotel The Early Years. This book talks about how the Disneyland Hotel came to be, who Walt asked to build the hotel, and it has lots of before and after photos of the hotel through the years.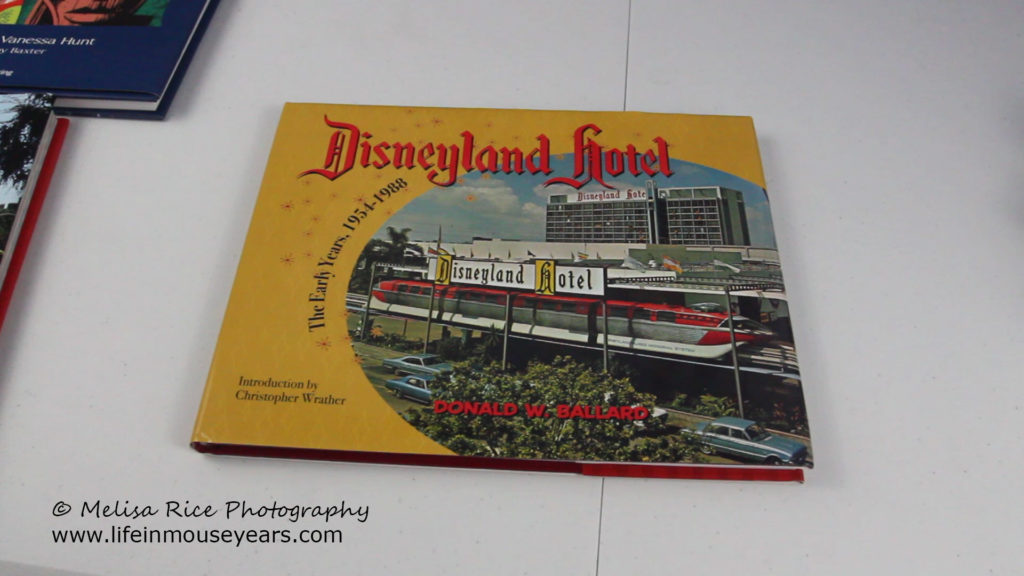 Fifth, Collectables
Next on the list of best Disney holiday gift ideas is collectibles. One of my favorite collectible lines is Jim Shore. I have been blessed through the years to have been gifted so many of the Disney Traditions Jim Shore collectibles. While they are not made from wood, they look like they have been etched out from wood. This is a fun a beautiful gift idea for that special Disney fan in your life.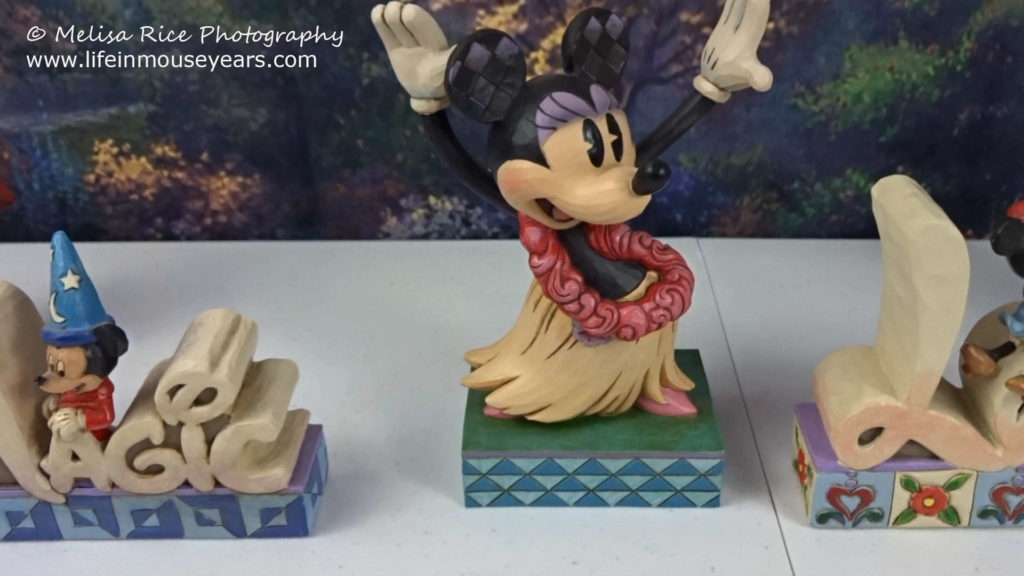 Be sure to check out some of the links below for some of the Jim Shore items.
Sixth, Jewelry
Finally on this list of best Disney holiday gift ideas is Jewelry. Jewelry is a wonderful gift idea. There are so many options too! From earrings to necklaces and bracelets!
One place to find some Disney jewelry is at Shop Disney. Check out some neat options in the link below.
As a result of researching Disney jewelry, I found these earrings on Amazon. They are Mickey-shaped birthstone earrings. So not only is it a piece of jewelry, but it can also be their birthstone. Another idea is to get the birthstone of your child. Therefore, it makes it an even more special Disney gift.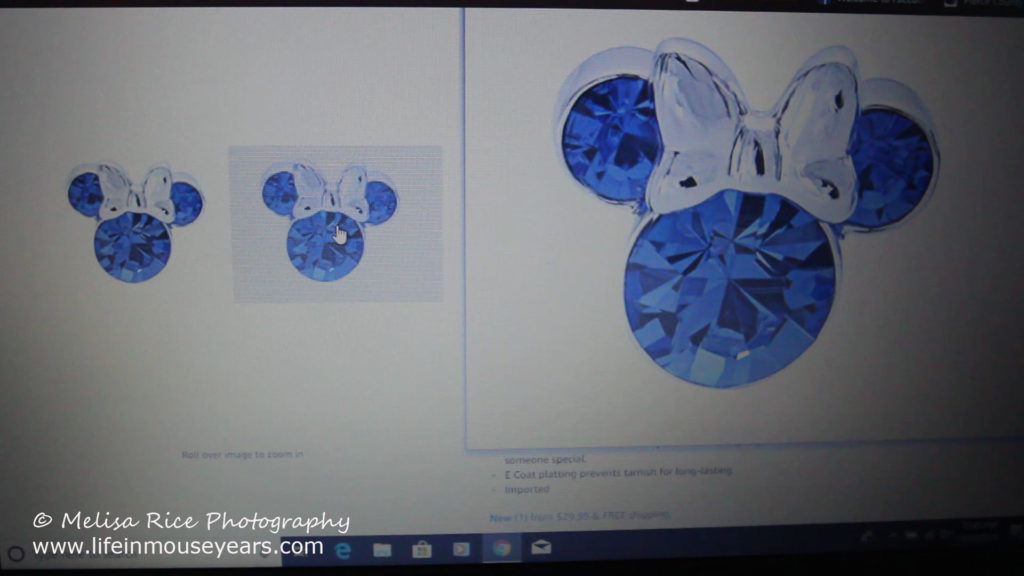 In Conclusion
With all of the Disney items that are available nowadays, it can be difficult to decide what to get that special Disney fan that is in your life. Therefore, I hope that today's post-Best Disney Holiday Gift Ideas, helps you to know what to get that special someone. In addition, to bringing a smile to their faces. Don't forget to subscribe and make sure to check out those links to get started on your Holiday shopping!
Thanks for stopping by Life in Mouse Years!